Isalo National Park in Madagascar – All You Need To Know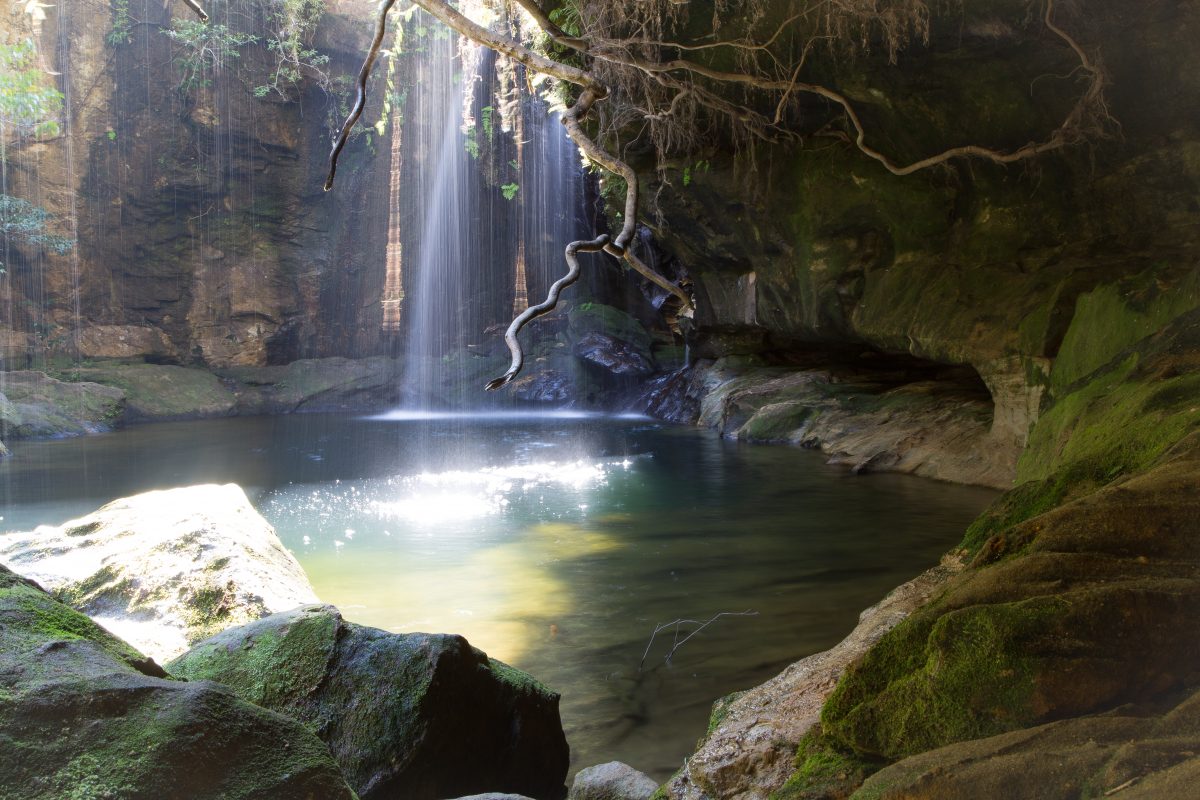 Images of furry and adorable ring-tailed lemurs normally come to mind when mentioning Madagascar!
While you will certainly spot the national animal of Madagascar getting its groove on, Isalo National Park has more awe-inspiring sights to discover.
Nestled in the southwest of the Fianarantsoa Province, Isalo National Park is soaked in rich biodiversity and ravishing landscapes. Study the hundreds of species of birds, mammals, and reptiles that call the park home.
Wander the sprawling desert terrain and marvel at pristine swimming holes. There is no better way to cool off after a rewarding hike through the extraordinary sandstone hills.
Step foot onto one of the world's largest islands and feed your adventurous spirit like never before!
A Brief History Of Isalo National Park
Among the most popular Madagascar national parks, Isalo National Park was born in 1962. Admire this breathtaking stretch of land that has amazed locals and visitors ever since and learn why it earned the nickname "Colorado of Madagascar."
The Madagascar National Parks authority has been hard at work for over two decades to preserve nature's glory. Likewise, the local Bara people have thrived in the region for centuries by means of raising cattle.
Efforts to maintain the rich tradition and beauty of Isalo National Park continue to be challenged by ravage fires. However, that has not deterred nature lovers from embarking on an unbelievable journey.
A Bumpy Ride To Isalo
Reaching Isalo National Park along RN7 is a mission itself! Although RN7 is the primary driving route in Madagascar, the road conditions are far from ideal.
Driving to Isalo National Park can be a challenge for those unfamiliar with the torrential road conditions.
Therefore, renting a car with a driver to navigate the highway is highly recommended. In fact, driving your own rental car is a painstaking task in Madagascar. The best place to begin is the nearby city of Ranohira which is the closest settlement to the park.
Let an experienced local handle the driving and just enjoy the landscapes changing before your eyes.
Things To Do In Isalo National Park
Decorated with immaculate Jurassic-era geologic formations, Isalo National Park was created for nature enthusiasts. Embrace the outdoors with nonstop adventures which thrust you deep into the wild.
Feast your eyes on ascending craggy cliffs while sleeping under the stars. Isalo National Park is packed with exhilarating activities to connect you with nature.
For backpackers who crave lengthy expeditions, Isalo National Park will be heaven on Earth!
Excursions inside the park cannot be completed alone as hiring a guide is a requirement. Ranohira offers plenty of qualified local guides who have insider knowledge of the most magical destinations inside the Madagascar national park.
Have a fun-filled day trip as a casual hiker by tackling trails that can be completed within several hours. On the contrary, seasoned veterans can hit some of the most mesmerizing trails the park has to offer. Voyages eclipsing one week are certainly no surprise!
The vast hiking paths in Isalo National Park whisk you away to oddly shaped mountains and sweeping grasslands. Although much of the landscape mimics the desert, keep on trucking to find hidden surprises.
Surrounded by palm trees and lush vegetation, cascading waterfalls elegantly flow over stone into idyllic swimming pools.
There is certainly no better reward to an exhausting hike than a dip into a heavenly aquatic sanctuary. Piscine Naturelle and Piscine Blue are two alluring swimming holes that are definitely worth the trip.
2.
Roll Out The Sleeping Bag For The Night
With expeditions lasting upwards of one week or even longer, that calls for camping under the enchanting moonlight. Relax at one of the dozens of tent sites inside Isalo National Park which can accommodate one or two campers.
Analatapia and Namaza are two campsites inside Isalo National Park perfect to gain a restful night sleep.
Rinse off with a revitalizing shower, gaze at the stars, listen to the sounds of nature, and begin the next day with a burst of energy.
3.
Watch The Fascinating Wildlife
The national animal of Madagascar may steal all the spotlight but many other unique species will make guest appearances.
Watch the precious ring-tailed lemurs at play during the day and the commonly spotted red-fronted lemur and Verreaux's sifaka.
Bird watchers are certainly in for a treat with a vibrant display of gorgeous creatures soaring above. Scour the limbs within the trees to find Benson's rock thrush. Also, search for the colourful Souimanga sunbird with its uniquely shaped beak.
Beware of slithery serpents that pass around your feet or hang high from the trees. The Madagascar ground boa and the Dumeril's boa are two incredible snakes that frequent Isalo National Park.
Keep your eyes peeled for dozens of other exotic reptiles and amphibians while coasting along on your hike.
4.
Learn The Traditions Of Bara Culture
Local tour guides provide incredible knowledge of the way of life that has flourished in the region for generations.
The Bara people have historically resided in the region of Isalo National Park herding Zebu. Cattle raised by the tribes have become a rite of passage for young men growing up in the culture.
For instance, suitors practice the tradition of stealing cattle to prove their worthiness upon proposing for marriage.
Learn about the seriousness of death amongst tribe members and witness customs on full display inside Isalo National Park. Gain insight about the deceased members who have been buried inside caves within the mountains.
To mourn the dead, Bara tribe members would cut their hair and sometimes move the entire village in fear of ominous spirits.
Get the most of your trip to Isalo National Park from someone with tons of local history to share.
A Life-Changing Experience
Explore the magic of Isalo National Park for the thrill of a lifetime no matter the amount of time you have.
From exotic creatures to majestic pools of blue, you are never far from eye-popping discoveries in one of the most spectacular national parks in Madagascar.
Pack your bags and set off for a whirlwind of fun you will never forget!