5 Reasons To Stay At Iberostar Punta Cana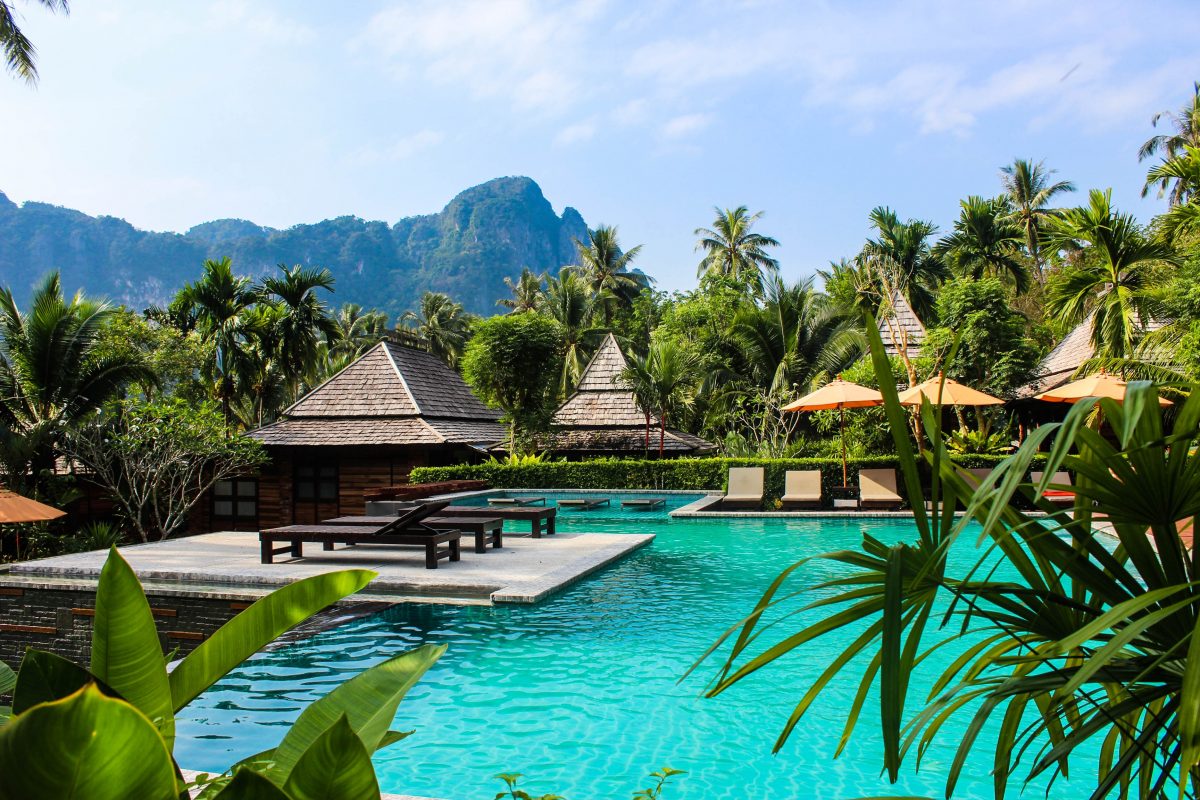 Are you planning on taking a trip to Punta Cana? There are so many exquisite beachfront resorts you can stay at when you visit the Dominican Republic. But if you want luxury service and a five-star experience you should stay at Iberostar Punta Cana.
Iberostar is a beautiful and popular luxury resort located in Punta Cana. The resort has recently been refurbished so guests can enjoy the full convenience of this five-star holiday resort. The Iberostar Punta Cana resort accommodates all types of tourists as there are many exciting activities to take part in.
So if you're looking for the best places to stay in the Dominican Republic you'll probably land up at Iberostar Punta Cana. It's an extremely popular resort. Take a look at the following top five reasons you should stay at Iberostar Punta Cana.
1.
Activities For The Entire Family To Enjoy
Iberostar Casino
Iberostar has some of the best casinos out of all the Punta Cana resorts in the area. You can try your hand at blackjack, slots or poker games at any one of the nearby casinos. The most popular casinos are situated in Iberostar Bavaro Punta Cana. Take a night out with friends and play all the games the casino has to offer.
Be sure to gamble responsibly as you want to keep some cash for all the other fun activities you want to experience.
Sailing, Diving, And Boating
Punta Cana is known for its perfect sailing conditions so you can take part in this activity with your family. Many places around Iberostar Punta Cana allow you to hire equipment for sailing.
You can also rent boats from places such as Punta Cana Boat Trips. Hire a boat so you can go fishing with your loved ones.
Diving is also offered to tourists on specific Punta Cana beaches. However, you'll need to have experience in this field for safety reasons.
A Relaxing Spa Treatment
Sometimes after a long day of sightseeing and taking part in fun activities you simply want to take a break. Luckily for you, Iberostar Punta Cana has the best luxury spas around. Go to the Rock Spa for a fully customized body treatment.
Here are additional activities you can take part in at Iberostar Punta Cana:
Playrooms
Live entertainment
Snorkeling
Gyms
Swimming
Playing pool
2.
Luxury Accommodation With Modern Conveniences
A luxury hotel wouldn't have its five-star rating if they didn't offer high-quality accommodation. The hotels at Iberostar Punta Cana resort gives you the option of selecting one of the following rooms:
Family room
Suites
Standard room
The Iberostar establishment allows you to select your choice of beds so you can be comfortable at night. There are also extra amenities such as coffee machines, telephones & satellite TV. Opt for a mini bar so you can keep your drinks cool especially during the summer months.
Another advantage is that all rooms come equipped with free Wi-Fi. So you can browse the internet for additional places to visit in Punta Cana without having to worry about data running out.
Each room has a terrace you can step out onto when you need a breath of fresh air. The terrace allows you to see the full beauty of the Iberostar Punta Cana resort. The décor in each room creates a tranquil ambiance to keep you relaxed. The rooms are also extremely clean and well organized.
The hotel allows you to phone the front desk if you require any specific amenities your room doesn't have.
3.
Delicious Cultural And International Foods
You will be overwhelmed with the selection of places to go when you're feeling hungry. There are many top restaurants that offer the finest meals.
One such restaurant is La Cana Beach where you can indulge in breakfast and lunch on the beach. Another place you can visit is La Cana Steak House where you can order mouth-watering seafood and tender steaks.
But if you want to try cultural dishes at Iberostar Punta Cana you should head to Maria Bonita Mexican restaurant. At Maria Bonita, you can try all the best traditional Mexican dishes in Punta Cana.
You can also visit the Star Rock Café. It's a sports bar where you can enjoy drinks while watching your favorite sport.
The staff members at Iberostar Punta Cana are extremely friendly and helpful. They offer top quality housekeeping such as changing your bedding and bringing in fresh towels to your room daily. The staff members at Iberostar are there to make your stay comfortable and hassle-free.
5.
Iberostar Punta Cana Has Many Nearby Places You'll Love
There are many advantages of staying at Iberostar Punta Cana. The resort is very close to other places and landmarks you can visit. At other resorts, you have the opportunity to meet new people and see what these establishments have to offer.
If you don't want to stay inside the hotel all day you can always catch a tan on Bavaro beach. Or why not visit the Barcelo Bavaro beach cinema that's close by? You can watch any latest blockbuster release on the silver screen.
There are also historical sites you can visit such as Pozo de la Virgen and Santuario San Dionisio. Or try the museums such as Museo de la Altagracia and Casa Museo de Ponce De Leon? Expand your knowledge about the area and the culture of the people by visiting historical sites.
Final Thoughts
Punta Cana is a popular resort area situated in the Dominican Republic. It's located on the Caribbean island of Hispaniola. Punta Cana has a stretch of 34km of beach resorts and activities for tourists to enjoy.
To get to Punta Cana you'll need to travel to the island's most popular airport called Punta Cana International. Here you can simply catch a cab to the resort as it's only 30 minutes away from Iberostar Bavaro Punta Cana.
The weather at Punta Cana is warm all year round with temperatures reaching 80°F. If you'd like to go to Iberostar Punta Cana during the quieter seasons go to the resort between March and May.
Make sure you take hats, sunglasses, suntan lotion and your camera when you visit Pantu Cana. You would definitely want to take pictures of all the beautiful sandy beaches and Punta Cana resorts.