5 Best Sports Bars In Singapore For Every Sports Fan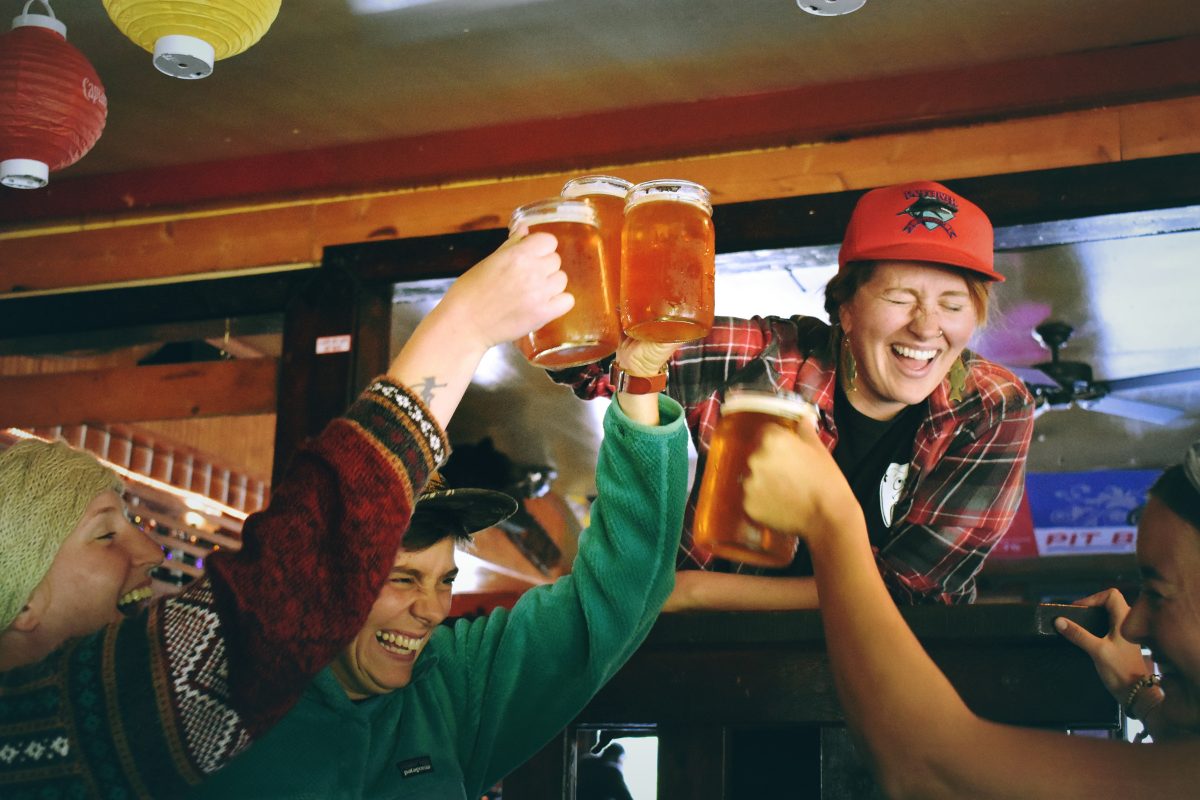 Nothing gives you more of a kick than watching your favorite sport with a crowd of like-minded people in bars. That's why sports bars exist; to bring people from all walks of life together for the love of the game. If you're traveling overseas to Singapura (Singapore) you'll appreciate that you'll find a sports bar located in the city. You could watch the game in your hotel room if you prefer. But the atmosphere in a sports bar makes you feel like you're there at a stadium rooting for your team.
The passion that every sports fan has for their team is unwavering. That's why a sports bar is the perfect place to meet new friends especially if you're a foreigner. You'll find a group of people rooting for your team too. The joy it brings to people watching their team in action makes them want to celebrate. They'll drink beer and be merry with anyone who supports their players.
So are you taking your next trip to The Lion City and you don't want to miss the World Cup Finale? Then check out one or all of these sports bars below.
Perhaps you're not ready to indulge in Singapore culture yet. You want to visit bars that feel like home away from home. People traveling from the UK will love The Penny Black sports bar. It's located in Boat Quay which is the most vibrant entertainment zone in Singapore.
If you didn't know you were in Singapura you'd swear you teleported back to London as soon as you step inside this sports bar. It's a beautiful mock Victorian bar that serves all your favorite beers such as a pint of Speckled Hen. They also make the most scrumptious fish and chips around. But if you want something more English try their cottage pie. It's out of this world.
The Penny Black sports bar is open seven days a week and they offer free Wi-Fi. There's outdoor seating as well as wheelchair accessibility. Of course, a sports bar wouldn't be the same without the TV screens. You're able to enjoy watching your favorite sports on large screen HD TVs. Boat Quay has many bars around the island but The Penny Black is definitely the first place you should go.
2.
Muddy Murphy's Irish Pub
It would seem Singapore caters more for Europeans when it comes to bars. That's most probably because Europeans love their sports more than anything. Even when traveling the Irish will visit all the bars they can. If you're wandering around trying to find things to do in Singapore the best place to go is Muddy Murphy's Irish sports bar.
Even though you're in Singapore this sports bar wasn't built on their soil. The bar was built in Ireland in 1996 but was disassembled and shipped to Singapore. The sports bar was installed by Irish specialists and that's why it's so authentic. Singapore bars are hot inside so there's nothing like a cold beer in the sweltering heat. Muddy Murphy's offers over 15 varieties of beer and they're always served cold. Order a beer bucket to keep your beer at the right temperature.
It's one of the best sports bars in Singapore. They cater to all types of sports fans. They show games such as soccer, rugby, Formula 1 racing, tennis, and even golf.
Respect to the person who came up with the name for this Singapore sports bar. It's definitely a clever play on words. But the one aspect that's cooler than this Singapore bar's name is the beer. If you're visiting Singapore in the summertime you'll feel the heat. But their pints of Stella Artois and Robertson will cool you down in no time.
This is more of a traditional sports bar that serves wholesome Indian and Thai cuisine. They're quite affordable even though Bar Bar Black Sheep is located in the busy area of Bukit, Timah. If you do visit this bar to watch your favorite sports match make sure you get there early to get the perfect seat. It's always packed because of its popularity.
4.
Brewerkz Indoor Stadium
Doing the "sports bar near me" search? Look no further because this Singapore sports bar takes its beer crafting very seriously. The Brewerkz Indoor Stadium makes its own signature beer that's oatmeal stout with notes of coffee and chocolate. But if you prefer something more popular they import beer from Japan, Australia, and America.
You'll love the ambiance of this sports bar because the locals that go there are massive sports fans. Get to know what it feels like to be a local sports fan here. You'll probably be on top of tables with the locals shouting at the TV screen in excitement as your team scores another goal.
If you're wondering what to wear to a sports bar make sure it's something comfortable and cool. Singapore bars can get very hot in the summertime. Even though the bars serve cold beer it's always best to wear light clothes to avoid heat fatigue.
Where is the nearest sports bar in The Lion City? Check out boat Quay as there are over 21 bars in this area. But none can compare to Harry's. You can indulge in their popular platter called The Harry's Seven. This consists of signature spicy chicken wings, onion rings, fish cracklings, chips, and chicken sausage.
If you're wondering what sport Harry's will be airing on their flat-screen TV you can visit their website. They give full details of what they'll be showing throughout the week. The bar is open seven days a week so you can drop by the bar whenever you feel like a cold glass of beer.
Final Thoughts
So if you're looking for things to do in Singapore, visiting sports bars is an inexpensive way to meet new people & take part in something you love. The food, drink, and atmosphere in bars in other countries may be significantly different to how it is back home. So try the bars in Singapore for an authentic experience.
Going to a Singapore sports bar will be a memorable time. Who knows, you may even make friends with the locals. You can visit all the sports bars in Singapore together over beer buckets and Singapore food. Here's a list of some unique Singapore restaurants to get you started.