5 Best Rattan Cane Products To Buy In Bali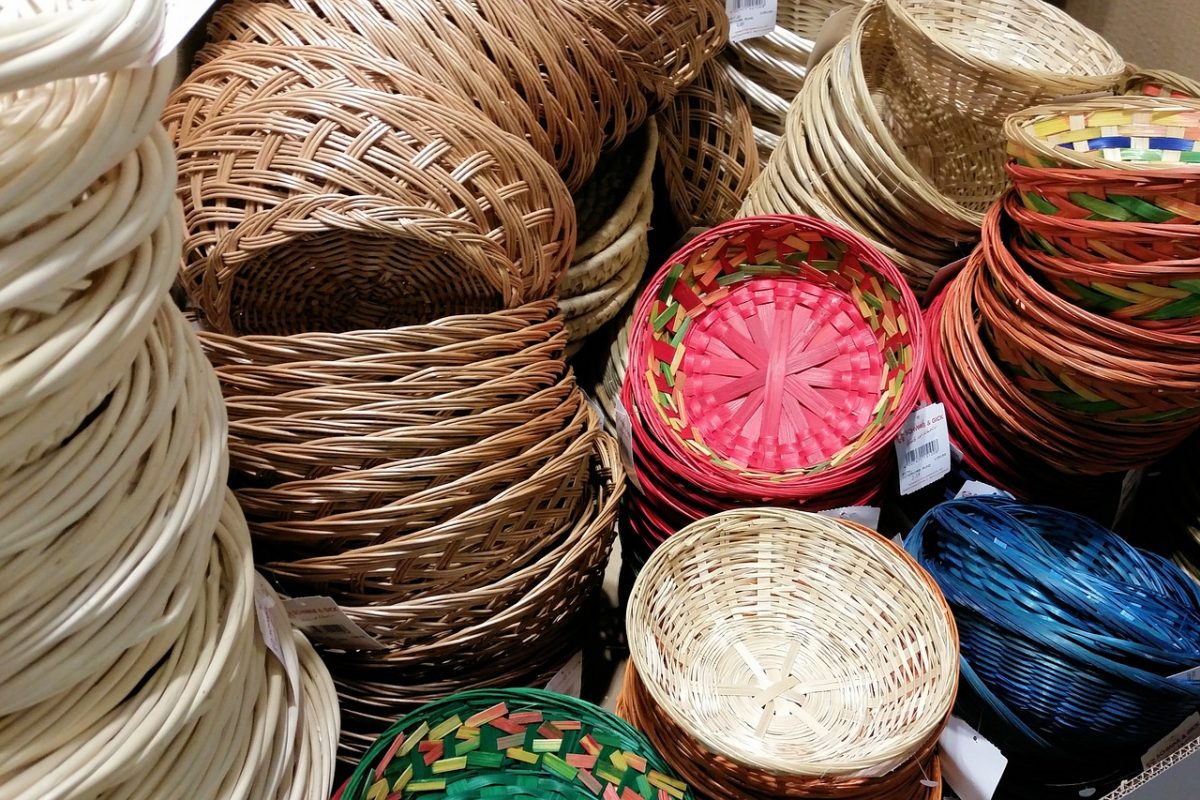 Talk about heaven on Earth! Bali welcomes several tourists from all over the world to its heavenly boundaries each year. This Indonesian province is popular for its sandy beaches, luxurious beach resorts as well as for its varied landscapes comprising of tall mountains and rugged coastlines. All in all, Bali is a summertime dream and an Island of paradise. And while it's pretty famous for its beauty, it's even more popular for its rattan cane products. What is rattan? Good Questions!
What Is Rattan?
A streaming, vine-shaped palm native, rattan is found in the tropical jungles of Africa, Australia, and some parts of Asia. The Philippines is another large source of the rattan cane. This fantastic gift of nature is characterized by a hard stem with 1-2 inches diameter and a height of an average of 300 feet.
Rattan is owned by a large palm family called Palmae. Above 600 species and around 13 genera of this plant are found nearly 3,000 meters above the sea level, distributed in a wide region.
To fulfil the needs of commercial grounds, rattan is grown in the high tropical zone with a temperature of 25° C. This material comes in multiple, yet slightly varying shapes. Some are single-stemmed while others are short and underground stemmed. Its sheaths are protected via spines and whips. This helps them battle against harsh environmental conditions and habitats.
Best Rattan Products You Must Buy In Bali
You'll find all kinds of products in Bali made using rattan. From furniture made entirely out of rattan to those round rattan bags, everyone's obsessed with, you're sure to find something that tickles your fancy.
1.
Furniture For Styling Your Home

Rattan furniture makes the top of the list because of its inescapable beauty and elegance. It serves best in areas that are prone to hard weather and rough use.
You can buy this furniture for your outdoors need. This furniture is excellent for decorating the garden or for giving your terrace a new ambiance. Low maintenance work and cost add value to this furniture, making them worth buying in Bali. Rattan chairs, rattan storage ottoman, rattan headboard, side tables, all give a classic look to an empty space.
Key Benefits Of Using Rattan Furniture
This modern furniture does not need regular cleaning. Plus, it is easy to clean this patio furniture. It's long-lasting and has a very low maintenance cost.
Whatever the shape or kind (rattan headboard, sofa, table, chair, etc.); this outdoor furniture is extremely lightweight. It can easily be moved from one corner of your house, restaurant or office, to the other. Relocation from one point to another is made easy owing to its lightweight.
Like bamboo furniture, this patio furniture is elegant, classic, decorous, yet trendy in all ages. Rattan furniture is perfect for furnishing your gardens and outdoor, where it is nearly impossible to place expensive and sensitive decoration pieces.
Its versatility allows it to be used for multiple purposes; indoors, outdoors, in gardens, on rooftops, etc., at your home, office, and restaurant.
In addition to this, they are safe to use. As mentioned earlier, rattan furniture is lightweight and perfectly safe for children. Hence items like rattan chairs, rattan storage ottoman, etc., can be placed almost anywhere without any fear.
Moreover, they are good quality furniture serving multiple functions that you can take advantage of.
Compared to bamboo furniture, rattan furniture is weatherproof, waterproof and resistant to UV radiation more than any other furniture.
2.
Rattan Bags To Hold All Your Accessories
The famous round rattan bags! These bags have been given a lot of names over the years: Bali rattan bags, round rattan bags or simply Bali bags. That certainly speaks of their popularity amongst tourists. Regardless of what anyone names them, however, they own one thing in common, that is, they are an outstanding piece of art!
Balinese are using their art and skills to create eye-catching designs for these iconic round bags. Various shapes, sizes, and colors help buyers utilize them for multiple purposes. These bags are created from a rattan cane. Regardless of where you come from or what your style preferences are, these bags will quickly become your companion wherever you go.
They're very practical and convenient that way. Demand for these trendy bags is growing with each passing day with more and more tourists purchasing them. They come in all kinds of spectacular shapes and forms so you'll have plenty of options when purchasing these beauties.
Though the process of creating bags and pouches is long, thanks to the friendly nature of shopkeepers at Bali, the cost is under the budget for most of the travelers. The unique and convenient nature of these round bags makes it possible to travel with them. Women can use these round bags to keep their glasses and money safe. Similarly, men can use these pouches to hold their money and accessories.
3.
Rattan Baskets For Storage And Travel
The flexible nature of the cane material makes it easy to produce beautiful baskets that you can carry around as you travel.
These baskets have enough space to store your travel equipment and even some food. The baskets are environment-friendly too, which is always good news. These baskets are exceptionally strong – enough to lift up heavy items easily. You can also use them in your kitchen to store fruits and vegetables if you like.
4.
Decor Goodies To Spice Up Your Home
Rattan products also make for fantastic home decoration items. The appearance of the final product is clean and appealing. Rattan crafting, when touched up with some colors, produces a very attractive piece of art with a design that is easy on the eyes. They also make excellent gifts for family and friends.
5.
Mirrors To Sprinkle Sophistication
Another very eye-catching product popular within Bali's market is the rattan mirror. When displayed properly, these mirrors can give an ideal look to your walls. These mirrors come in various sizes, shapes, and colors.
Rattan layout usually protects the mirror, making it safer than other luxury mirrors. You can further put them on the walls of your rooms and halls. These mirrors are also weather resistant. Therefore, you can display them on your terraces or in the garden without giving it a second thought.

Rattan products are definitely worth the investment because they are long-lasting and are highly practical for everyday use. And while some items on this list might be a little on the expensive side, Bali markets are sure to have items that you can purchase without breaking the bank. Whether you buy these products for personal use, as souvenirs or as gifts for family or friends, they are sure to last you a long time and keep you coming back for more.