5 Amazing Things To Do In Gwangju, South Korea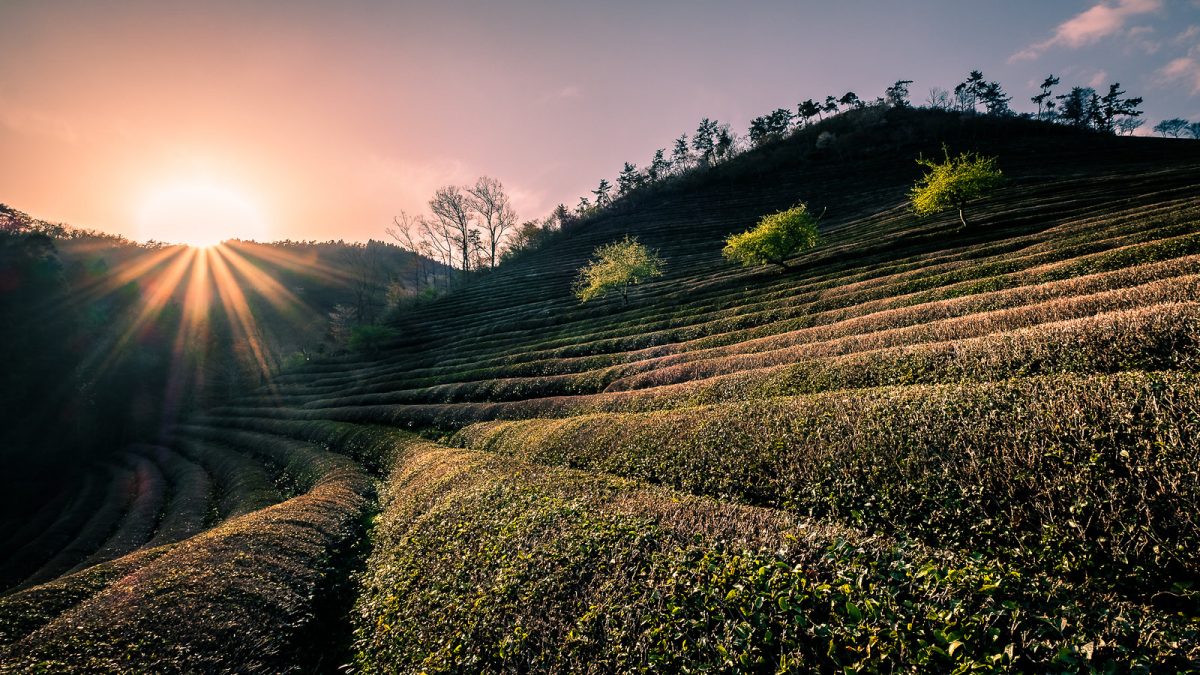 When people think of South Korea, their minds immediately picture the city skyline of Seoul. While Seoul is beautiful in its own way, there's a city in the south that speaks aloud with its unique characteristics.
In the Honam region of South Korea sits Gwangju, a city that literally translates to "light province." In fact, this highly overlooked and underrated destination has lots to offer than anyone can imagine. Here are five things you must do in Gwangju, South Korea.
1.
Explore the Mudeungsan National Park
If you want a view of Gwangju and an invigorating hike, then Mudeungsan National Park is the way to go. The peak, a towering 1,187 meters tall, can be reached through trails that begin at the Wonhyo-sa temple. You'll find an ancient bronze bell dating back to 1710 in this temple as well as an elaborate pavilion.
The rocky outcrops, Seoseok-dae and Ipseok-dae, are a sight to behold. While the climb to these feats of nature is steep, it's certainly well worth the effort. Mudeungsan National Park also houses Jeungsim-sa, the oldest temple in Gwangju, South Korea. About 250 meters away lies Uijae Museum of Korean Art, which holds paintings by the famous Heo Baek-ryeon.
To get to Mudeungsan National Park, take a 30-minute bus ride from central Gwangju. It's best to visit the park on weekdays to avoid large crowds, as the place is usually filled with tourists on weekends.
2.
Gwangju National Museum
The Gwangju National Museum provides you with a look through this region's cultural history. There are artifacts, calligraphy, and paintings dating back to the Joseon period.
The museum opens its visit since 1978 and it takes inspiration from traditional Korean architecture. At the first floor of this museum, it consists of four exhibition halls. Meanwhile, the second floor houses five galleries, including one that displays Chinese ceramics salvaged from a 14-century shipwreck. Once, you've done exploring the compound, head out to the outdoor area where the are plenty of monuments encompassing the area. The best part, the entrance is free.
3.
Boseong Green Tea Field
Although Boseong green tea field isn't located within Gwangju, it is still worth your visit as a day trip. The rolling hills of lush green tea plantations are nothing short of stunning. Aside from the landscape, here, you'll learn how the tea leaves are processed and sample some freshly brewed tea overlooking the scenic view.
While you're here, take a 10-minute bus ride to Yulpo Beach. Take in the beauty of the coastline after a day of touring the fields. As if the beach isn't enough to reel you in, the nearby Yulpo Nokchatang offers an experience unlike any other. For a mere 6,000 won (about $5), you can immerse your body in a green tea and saltwater bath.
To get there, take a bus ride from the Gwangju Bus Terminal to Boseong that takes less than two hours.
4.
Gwangju-Kia Champions Field
Ever wondered what it is like to watch a baseball game abroad? This is your chance. Home of the Kia Tigers, the Gwangju-Kia Champions Field is a baseball stadium can accommodate over 22,000 people audiences. While, you're here, try-catch a game and cheer for the home team.
However, if you want to save a few bucks, buy your food and drinks before entering the stadium. There are plenty of vendors selling everything from beer to even cameras.
The Kia Tigers are regarded as the most successful Korean baseball team. If you want to watch one of their games, make sure to time your visit accordingly. The baseball season starts in April and runs until November. Games typically begin around 5 p.m. to 6:30 p.m.
5.
Sample The Food In Gwangju
No trip to Gwangju is complete without sampling some of the local cuisines. And while there are a number of restaurants that deserve your time, here are some of the dishes you simply can't miss.
Minsokchon
You'll often find a line outside the entrance of Minsokchon—and justifiably so. While the delicious side dishes are enough to make you come back, this popular restaurant in Gwangju is mostly known for its Korean barbecue. Scarf down tasty lean cuts of so galbi (beef) and dwaeji galbi (pork) cooked over charcoal.
Minsokchon opens at 11:30 a.m. and closes at midnight, though last orders are made at 10:50 p.m. A budget of 10,000 to 20,000 won (roughly $8 to $16) should be enough.
Yeongmi
When in Gwangju, oritang (duck stew) is a must. And when oritang is concerned, Yeongmi is the best. There are multiple restaurants that specialize in oritang, and you can find them on Duck St. However, Yeongmi undeniably stands out. The restaurant has been around for 80 years, giving it ample time to perfect its duck stew recipe. Flavoring it with jujube and ginseng, the oritang here is truly a gift to any palate.
Yeongmi is open from 11 a.m. to 10 p.m. The price range is from 20,000 to 30,000 won (about $16 to $24), which is more expensive than other restaurants. Don't worry, though. The dishes are for sharing, so you can split the bill.
The First Alleyway
Looking for western cuisine? Just a stone's throw away from H&M, The First Alleyway is the answer to your problems. The kitchen, led by Tim Whitman, serves pizzas, burgers, and poutine. They also have vegetarian options.
Operating hours vary depending on the day. However, if you find yourself visiting on a Sunday, make sure not to miss their Sunday brunch. The dishes here are on the pricier side, so prepare a budget between 30,000 to 40,000 won (around $24 to $32).
Cheongwon Momil
If noodles are more your speed, then don't forget to head over to Cheongwon Momil. Tourists and locals alike flock to this aptly named restaurant for their specialty: momil (buckwheat noodles). Make sure you try their bibim-momil (buckwheat noodles in spicy sauce) and their momil-jjajang (buckwheat noodles in black soybean sauce). You can trust their foolproof recipe as Cheongwon Momil has been operating in Gwangju since 1960.
Cheongwon Momil opens at 10:30 a.m. and closes at 9 p.m. However, last orders are taken at 8:30 p.m. The food here won't cost you over 10,000 won (about $8). So, if you're looking for an affordable meal that's delicious at the same time, this is the place for you.
Gwangju Kimchi Festival
You can't go to Korea without sampling their famous kimchi. And what better way to do that than by attending a kimchi festival? The Gwangju Kimchi Festival is a five-day event that celebrates the pickled vegetable classic. There's a fairground for you to explore, as well as market stalls and other cultural activities.
Unfortunately, the Gwangju Kimchi Festival doesn't occur year-round. It takes place every October. So, if you want to experience it, schedule your trip to coincide with the festival.
Traveling From Gwangju To Seoul
Located 268 km outside of Seoul, Gwangju is quite far from the South Korean capital. However, that doesn't mean transportation is difficult. In fact, you have a few options when it comes to traveling from Gwangju to Seoul and vice versa.
Travel By Plane
The Gwangju Airport serves domestic flights to and from Seoul as well as Jeju Island. However, most travelers prefer to travel by land, especially since airfare isn't cheap.
Travel By Train
By land, you can catch a train from Seoul to Gwangju. KTX and Korail trains are the fastest, with travel time coming in at less than two hours. These tickets cost somewhere between 46,800 to 47,100 won (roughly $39). Alternatively, Saemaeul and Mugunghwa trains are more affordable at 33,200 won (about $27) and 22,000 won (about $18), respectively. However, these trains are slower, taking a little over four hours to get to Gwangju.
Travel By Bus
Finally, travelers have the option to ride a bus to Gwangju. Buses depart from the East Seoul terminal and arrive at Gwangju three and a half hours later. Tickets cost 19,000 won (around $16) for the standard bus and 28,200 won (around $23) for the limousine.
Gwangju Weather
Gwangju weather varies radically depending on the season. The summer can be too hot, with June, July, and August being the warmest months. During this time, temperatures can spike as high as 32.7 degrees Celsius. On the other hand, wintertime can be unforgivingly cold.
Arguably, the best time to visit Gwangju is during the spring, running from March to May. This is when temperatures are mildly warm, though rain is common. It'd be wise to expect a lot of visitors in the spring, as it's the busiest time of the year for tourism.
Gwangju Hotels
A sundry of hotels await you in Gwangju, South Korea. This Asian destination has something for every type of traveler—from cheap accommodations to moderately priced rooms to lavish luxury hotels.
If you're on a budget, consider staying at Gwangju Backpackers or Pedro's House. A particularly unique place to stay is Dasomchae Hanok Hotel, which features Korean architecture. If money is no object, then your options include Dubai Hotel, Ramada Plaza Gwangju, and A.C.C. Design Hotel.
Visit Gwangju, South Korea!
It's obvious that this metropolitan city is overflowing with merits. Gwangju has a little something for every type of traveler. Nature lovers can appreciate a whole new level of untouched scenery, while foodies have a whole smorgasbord of local dishes to try out. History savants can relish in the city's rich background, and culture vultures won't find a shortage of art and character. Whatever type you are, you'll certainly find something to do in Gwangju, South Korea. If you happen to be visiting Busan, these are the best things to do!