15 Things To Do In Houston, Texas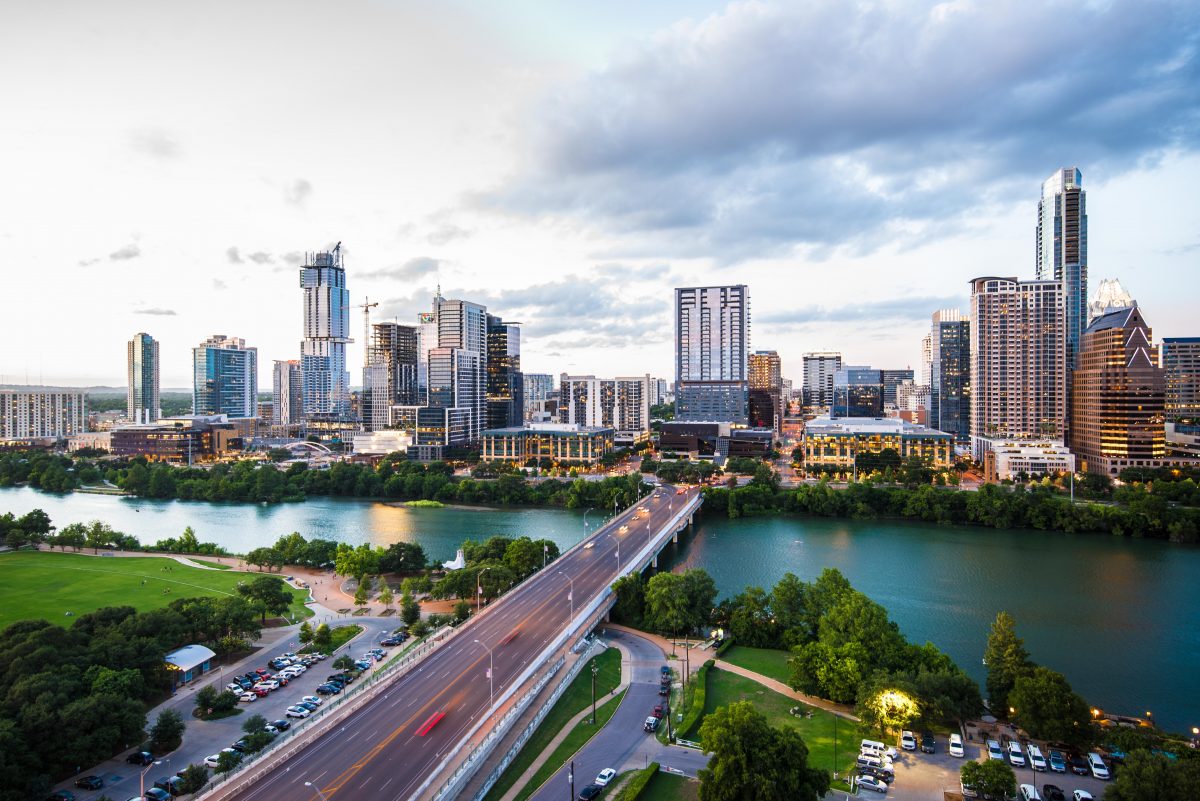 Houston is the most populated city in the American State of Texas. This incredible city consists of magnificent architectural structures, museums, green spaces and amusement parks making it a perfect vacation spot for the whole family. It truly has everything for everyone.
Founded in 1836, Houston has become one of the most visited cities in the United States as well as one of the most popular cities among tourists today. Here are fifteen things to see and do in Houston that will make your visit to this bustling metropolis into a fond memory.
Founded in 1992, more than 20 million people have visited the Space Center Houston. For an admission fee of US$ 29.95 (with discounts for kids, seniors and free for kids under 3 years), you can touch a moon rock, see a virtual Martian sunset, be the part of the NASA tram tour and explore many other things.
This amazing tour allows people of all ages to see more than 400 space artefacts, plus many seasonal exhibits. The Space Center is open from 10 am to 5 pm. Additionally, the parking fee at the center is US$5 and the facility is adjusted to people with disabilities.
2.
Houston Livestock Show And Rodeo
Are you looking to see and experience the real spirit of Texas? You are a barbeque lover? Do you enjoy live performances of some of the best musicians in the world? If the answer is yes to all three then this is a place for you. The Houston Livestock Show And Rodeo are annually being held every March in NRG Stadium in Houston, and it lasts for 20 days. Every year, more than 2 million people visit HLSR and you should join in the action if you're in town in March.
Here, you can watch the world barbeque contest, enjoy various Rodeo events (Rodeo roundup, parade, etc) and attend livestock auctions. Admissions are US$15 for adults and US$5 for children aged 3 to 12 years. For children under 3 years, entrance is free.
3.
Miller Outdoor Theatre
Located in Hermann Park, the Miller Outdoor Theatre is one of a kind in the whole of the United States. Arts festival season lasts for eight months and it is always free for visitors. You can see various dance performances, watch a classic movie or enjoy amazing plays. Even in case of rain or thunderstorms, the show still goes on. There are many seats with 20 designated for people in wheelchairs, but you can also sit on a picnic ma and enjoy the show more casually.
Watching a show at Miller Outdoor Theatre is fun for the whole family although pets are forbidden in the sitting area. The theatre is free and you can also find a free parking lot.
Housing more than 6,000 animals from 900 species, the Houston Zoo is the second most visited zoo in the United States, with more than 2 million visitors every year. There are many things to do and see in this zoo but what makes it so special is that you can lose track of time when you are there. Children can enjoy several of the zoo's attractions such as the Children's Zoo where they can play on slides and run about. This zoo is truly a place for the whole family and opening hours are from 9 am until 7 pm every day with the last admission at 6 pm.
Parking at the zoo costs $US6 and the shuttle ride is free. Admission for adults is US$19.95. Children aged 2 to 11 can enter for $US15.95 and for seniors aged 65 and above can enter for $US14.95. It is a small price to pay for the opportunity to see lions, red pandas or real-life Madagascan fossas. Additionally, on the first Tuesday of the month, admissions are free for everyone from noon onwards.
If you want to experience something new and magical then iFly Indoor Skydiving is the place for you. You can fly with amazing instructors in advanced body flying tunnels and feel the joy of flying. 3-year-old kids and even elders aged 100 years old can even take part in it. Flying at the tunnel is safe for everybody. Additionally, iFly Indoor Skydiving allows visitors to fly in virtual reality which is an exhilarating experience.
Open hours are from 10 am to 9 pm on weekdays. On Fridays, it's open from 10 am to 10 pm. On Saturdays, it's open from 9 am to 10 pm and from 8 am to 8 pm on Sundays. There are many flying programs so prices may vary.
6.
Gerald D. Hines Waterwall Park
You can visit this well crafted 2.77-acre park at any time of the year. This marvellous monument is more than 60 feet tall and has perfectly C-shaped pumps releasing 11.000 gallons of water per second. When there is a breeze, you will get an extra shower to cool you down in a sunny Texas.
Its wide green lawn is an ideal place for a picnic and with 186 live oak trees making shade, you can spend all your day relaxing and enjoying this magnificent sight. Additionally, don't forget to take a picture, as this is one of the most picturesque backdrops in the city.
7.
Museum of Natural Science
Founded in 1909, the Museum of Natural Science is still one of the most attended museums in the whole United States. You can see the Burke Baker Planetarium, Wortham GIANT Screen Theatre, Cockrell Butterfly Center and many other exhibitions dedicated to Texas wildlife, space science and Native American culture. In addition, the George Observatory is also part of this museum. Here you can witness one of the largest telescopes in the world.
The Museum is open from 9 am to 6 pm every day except Thursday when it's open from 9 am to 9 pm. An adult ticket cost US$25 with discounts given to kids, students, seniors and military personnel. Additionally, admission is free every Thursday from 6 pm to 9 pm.
8.
Children's Museum of Houston
If you are searching for a place to take your children then this is the place to bring them to. Children's Museum of Houston is the perfect place for your children to play and learn. Some of the notable exhibits in the museum include PowerPlay, CyberChase, Kidtropolis, Flow work and so much more. It has been declared as the no. 1 museum for children in the whole United States, and although popular, it has plenty of places to park, and it is easily accessible by the metro.
It is a whole day experience, especially on Thursdays when this Museum offers a "Free family nights" from 5 pm to 8 pm. Admission is US$12 for both adults and children. Seniors aged 65 and above can enter for US$11 and it is free for children aged 1 and under. Opening hours are from 10 am to 6 pm from Mondays to Saturdays. On Sundays, it's open from 12 pm to 6 pm.
A great way to spend your afternoon with family or friends is to rent a bay where you can hit micro-chipped golf balls to reach giant targets. You don't need to be a professional golfer to have fun in Topgolf and with a membership card costing US$5, you can keep track of your score. One bay can hold up to six players and the rental is based on bay, not player numbers.
The prices of bay rents are different during different times of the day. It costs $US25 per hour from 9 am to 12 pm, $US35 per hour from 12 am to 5 pm and US$45 per hour from 5 pm till closing time. Opening hours are from 9 am to 12 am from Mondays to Thursdays as well as Saturdays. On Fridays, its open from 8 am to 2 am and from 9 am to 2 am on Sundays.
10.
Downtown Aquarium, Houston
Although mostly known for its restaurants, the Downtown Aquarium offers a variety of things to do. For a small entrance fee of US$20.99 for adults and $US19.99 for kids under 42 inches (free for those under 2), you can find yourself in a place made for your amusement. What most people don't know is that the splash pad is free for everyone and there is also a buy one get one free coupon for the Aquarium itself.
Here you can have a beautiful sight of downtown Houston when taking a ride at the Ferris wheel. Exhibits are open from Mondays to Thursdays from 10 am to 9 pm. On Fridays to Saturdays, its open from 10 am to 10.30 pm and from 10 am to 9 pm on Sundays. You can choose between valets and self-parking and it will cost you US$7. However, on weekends it may take some time to park as it will get crowded.
Galveston is one of the most beautiful islands in the world. However, it also has a troubled history. It survived a big hurricane in 1900, but now the island is reborn and ready for visitors. You can get there either by plane or by boat, and you will need more than one day to explore everything. Galveston has many museums and it is home to many festivals, so you won't be bored. Additionally, there are many restaurants and amazing accommodations for everybody on the island.
Cruises around the island are something that you must see and there are many water activities that the whole family can enjoy. It's only 50 minutes away from Houston which makes this island a great escape from the bustling cit.
12.
The Museum Of Fine Arts
One of the largest museums in the United States, The Museum Of Fine Arts houses a collection of more than 70,000 pieces of art from 6 continents. Established in 1900, the majority of exhibits in this historic museum take place at the main campus.
This is the place where you can find some of the finest pieces of art from all around the world. In addition, there is also a gorgeous garden which is part of "Bayou Bend" House Museum for decorative arts and paintings. The garden is displayed in the home of the philanthropist, and a civic leader, Ima Hogg. You can also visit the Rienzi house museum of decorative arts placed on 4 acres of the wooded garden.
Opening hours are from 10 am to 5 pm from Tuesdays to Wednesdays and from 10 am to 9 pm on Thursdays. On Fridays to Saturdays, it's open from 10 am to 7 pm and from 12:15 pm to 7 pm on Sundays. Admission is US$17 for adults, $US14 for seniors and military, US$10 for college students and children aged 13 to 18. Children aged 12 and younger can enter the museum for free.
13.
National Museum Of Funeral History
One of the most interesting museums in Houston is the National Museum of Funeral History. Founded in 1992 by Robert L. Waltrip, this museum allows visitors to learn more about international mourning rituals and funerals throughout history. There are fifteen permanent exhibits with some dedicated to cremation, mourning and even state funerals. Additionally, there is a special exhibit consisting of portraits made of ash from the cremated.
On weekdays, the museum is open from 10 am to 4 pm. On Saturdays, it's open from 10 am to 5 pm and from 12 pm to 5 pm on Sundays. The admission price is US$10 for adults, US$9 for seniors aged 55 and above and $US7 for children aged 6 to 11. Admission is free for children under 6 years. Additionally, the museum is adjusted to people with disabilities.
14.
Attend A Sporting Event
With teams having long winning streaks in all major sports and supported by passionate and loyal fans, Houston is the venue of some of the greatest sporting events in the country. Whether you are or not a sports enthusiast, watching at least one game while you are here is a must. Famous athletes, stadiums with great acoustics, and a nice game would guarantee good fun and an awesome experience. Make sure to grab traditional food and drinks for a complete sports fan experience.
You can choose between different sports and cheer for either the Rockets (NBA), Texans (NFL), Astros (MLB), Dash (NWSL) or Dynamo (MLS) and have a great time. Additionally, if you are more into fast cars, Houston motorsports park will make your day.
This private museum was founded in 1998 by Ann and James Harithas and its dedicated to contemporary art. The main exhibition of the museum is the "Garage Mahal". This exhibition contains amazing cars which are completely modified by locals, or even international artists. The museum was made to educate the public on the political, cultural, personal and economic dimensions of art.
On Wednesdays to Sundays, the museum is open from 11 am to 6 pm. On Mondays and Tuesdays, the museum will be closed. While admissions are free, the museum accepts donations from visitors.