15 Reasons to Visit the Pamir Mountains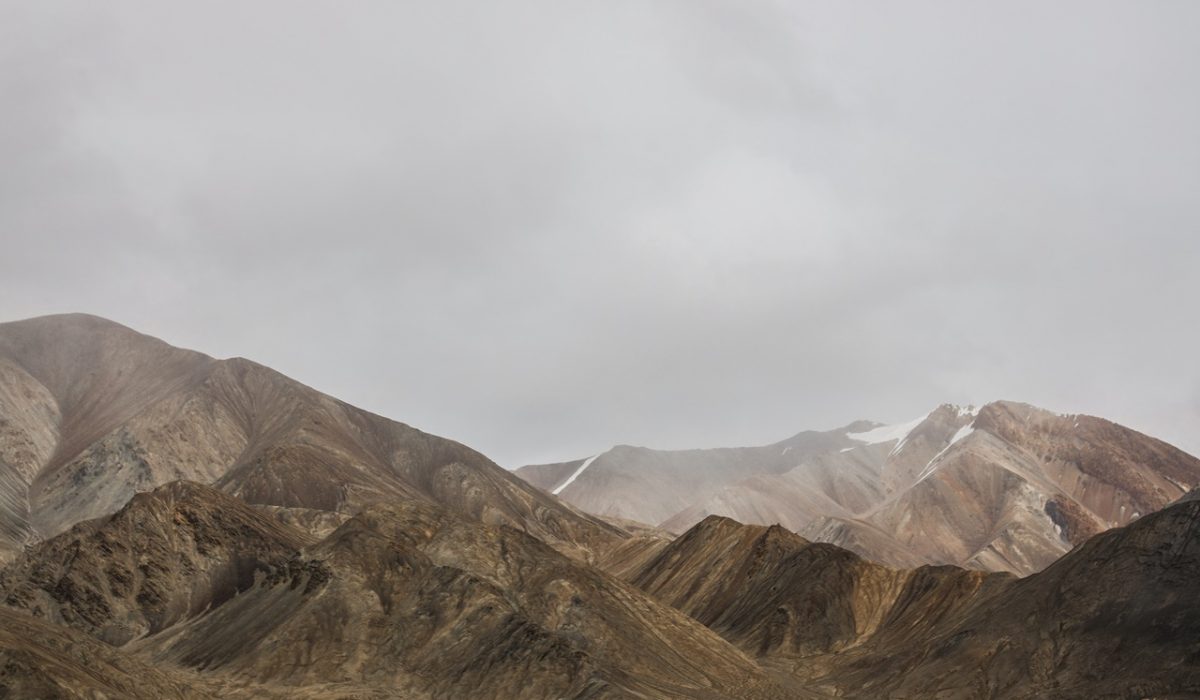 The Pamir Mountains in Tajikistan are known for their stunning landscapes and breathtaking, soaring peaks. Not to mention, the region has a rich, diverse culture and tradition that go back thousands of years. The rare and one-of-a-kind adventures the Pamir Mountains offer are among the reasons why they are also the country's number one tourist attraction. From road trips to cross-valley hiking, the Pamir Mountains offer every outdoor adventure you can think of! What's more, the Pamiris' hospitality and generosity make everything even better.
THINGS TO KNOW ABOUT THE PAMIRS
Pamir is a highland region in Central Asia that covers 2.6 million hectares in eastern Tajikistan. The east part of Pamirs has high, astounding plateaus, while the west part shows uneven yet magnificent peaks. Known as one of the world's most tectonically active sites, it is a perfect spot for plate tectonics and subduction phenomena discoveries, too.
THE PAMIR MOUNTAINS
Just a quick trivia. When the Indian continental plateau subducted under the Eurasian plate millions of years ago, the Pamir Mountains formed. Given that the mountains lie in a tectonically active region along the Karakoram Mountains, both agriculture and human settlements are impossible. Frequent, strong earthquakes and other natural events also occur in the area.
But looking on the brighter side, these mountains stretch in more than 90% of Tajikistan and have sustainable tourism development. The Pamir Mountains are the world's third-highest mountain, next to the Himalayas in Tibet and Karakoram in Pakistan. Its peaks range from 4,000 to 7,000 meters high and, listed on the World Heritage List.
THE FLORA AND FAUNA OF PAMIRS
Pamir is a natural habitat for some flora and fauna species, too. Flora species of both South-Western and Central Asian regions grow in Pamir. But species that are in the Tibetan Plateau are what Pamir grows more. In total, there are over 620 flora species here, and some of these are:
Pamirian winterfat
Juniper
Sedge grass
Lady slipper orchid
Pamir birch
Pamirs' wildlife, on the other hand, is composed of rare birds and mammals like the ones that are listed below:
Peregrine Falcon
Eurasian Buzzard
Marco Polo Argali Sheep
Snow Leopards
Siberian Ibex
Brown Bear
Pamirs' biodiversity is also what makes it unique from all the other mountainous places in Central Asia. No wonder why it is also a home to these one-of-a-kind species. But even if this is not affected by human settlements, these species are still endangered as threats like overgrazing and poaching are still the biggest wildlife problems.
PAMIR'S UNIQUE CLIMATE
Pamir's climate varies depending on the location and altitude. The same goes with the precipitation rate from area to area. The average winter temperature is -18°C and gets as high as +20°C during the summer season. October to March or April is the winter period. That is why almost throughout the year, the Pamir Mountains are covered with snow.
WHERE ARE THE PAMIR MOUNTAINS LOCATED?
The Pamir Mountains are in Tajikistan, in the province of Gorno-Badakhshan Autonomous Oblast Region (GBAO), specifically. But though it is in GBAO, its borderline also infiltrates some countries in Central Asia — Afghanistan, China, and Kyrgyzstan. The Pamir Mountains also lie at the center of the so-called 'Pamir Knot.'
WHAT IS PAMIR KNOT?
Pamir Knot is where the Pamir Mountains lie. It is also a term used by geographers to describe the intertwining highest mountains in the Eurasian continent:
Himalayas
Karakoram
Hindu Kush
Kunlun
Tien Shan
PAMIR MOUNTAINS: THE ROOF OF THE WORLD
When the Indian and Eurasian plate collision happened about 50 million years ago, several huge mountains formed. Crustal tectonics have scattered in the south and north Qinghai-Tibetan Plateau and intersected the Pamir region. The mountains that radiated in the Pamir from the said collision have a height of more than 4,000 meters, while some of these mountains are 7,000 meters high. That is why the Pamir Mountains are dubbed the Roof of the World.
Moreover, the peaks in Pamir lie on the eastern edge of the region. Here are some of the highest peaks in Pamir:
Kongur Tagh
Jiubie Mountains
Muztag Ata
These world-famous mountains have an altitude of 7,719 meters, 7,530 meters, and 7,546 meters, respectively. The mountaineering base is Mt. Muztag Ata, which is also known as the 'Father of Glaciers.'
15 REASONS TO VISIT THE PAMIR MOUNTAINS
There is a whole lot more to discover in this award-winning tourist destination. If you are thrilled to know more reasons to visit the Pamir Mountains, here are 15 to start with.
1. HEART-WARMING PAMIRI HOSPITALITY
Pamiri people make sure to give you a home away from home! Even if they live in the most disadvantaged region in Tajikistan, smiling Pamiris will welcome you. They treat every guest not just as a friend but as a family.
Pamiris' generosity is also what every tourist is thankful for. There might be some communication barriers from time to time as most of the Pamiris use Eastern Iranian languages or belief differences because they are followers of Ismailism, but it is not a concern because Pamiris have open arms. Sure, generosity is much more important to them than all these barriers. The Pamiris also give the warmest welcome through every cup of tea that tourists can enjoy in Pamiri homes!
2. UNIQUE TRADITIONAL PAMIRI HOMES
Spend some time in the traditional Pamiri homes. Locally known as "chid", Pamiri homes are built of stones and plaster. Its roof is usually flat where Pamiris dry their apricots or mulberries.
Upon entering, tourists would see a small lobby, which Pamiris also use as a sleeping and eating area during the summer season. Pillars serve as a foundation of Pamiri homes but other than that, pillars also symbolize Islam principles.
Pamiri people also keep their spiritual beliefs strong in their homes with other decorative elements that are usually colored white and red. These symbolize lightv— the source of human well-being and the sun — the essence of life, respectively.
3. PAMIR'S CULTURE AND TRADITION
The Pamir Mountains might be the primary reason for your visit to Pamir, but having a glimpse of what the culture and tradition are like in the region is a must, too! The richness of Pamir's culture revolves around handicrafts, music, and dance.
Every village in Pamir is with great musicians and dancers. The music comes from daf—a flat tambourine-type drum, accompanied with graceful hand gestures from the Pamiri dancers.
Pamiri dance is a way to welcome tourists in the region. Old Pamiri women conduct this tradition, so the chances of witnessing this are small by now. If you are lucky enough to see this tradition, then make sure to enjoy this moment to the fullest.
4. THE ARTISANS AND PAMIRI HANDICRAFTS
Meet the artisans from Khorog, capital of GBAO, and witness their creativity in making Pamir handicrafts. A few of the handicrafts which Pamir is known for are skull caps, knitted gloves, and socks.
These Pamir handicrafts are usually in bright colors, hand-woven containing suzani — a decorative embroidered tribal cloth made in Tajikistan and other Central Asian countries. The patterns embroidered in every piece are a combination of both ancient and modern designs.
The Khorog artisans' skills are honed continuously with help from the Aga Khan Foundation's project, called 'De Pamiri Handicrafts' that tourists could also support by purchasing.
5. TASTE OF INDULGING PAMIRI LOCAL FOOD
Digging in a plate of goodness will always be a part of one's adventure in a foreign country — it is the best part like everyone would say. In Pamir, the local food is one thing that tourists should not miss!
All the Pamir dishes are guaranteed delightful because it is also rich with flavors from Kyrgyzstan and Uzbekistan. One of many sumptuous dishes that Pamir offers is a national dish called "Plov" — a rice meal filled with fresh carrots, onions, and big chunks of beef prepared with garlic, salt, and cumin. The preparation of this dish also varies depending on the region. Tourists are free to choose black or green tea, which always accompanies any meal in Pamir.
6. SHOPPING IN THE AFGHAN-TAJIK BAZAAR
Upon visiting the Pamir Mountains, tourists also visit and shop in the Afghan-Tajik Bazaar. The items available here are clothes, shoes, cosmetics, jewelry, and different kinds of fabrics. This cross-border market also offers spices and traditional medicines as well as ready-made meals.
Trading of a variety of goods happens here. That is why there are a lot of products to pick from! Afghan-Tajik Baazar opens every Saturday in Rusvay, five kilometers away from Kalai-Khumb, at 8 AM and closes in the afternoon.
7. SOUL-RELAXING ROAD TRIP IN PAMIR HIGHWAY
Who would not love to go on a road trip on the second-highest highway in the world? Keep your car tanks full and get lost in the scenic views on the Pamir Highway!
Pamir Highway has a total length of 1,252 kilometers which route starts in Dushanbe — the largest city in Tajikistan and ends in Osh — the second largest city in Kyrgyzstan. Passing through this highway, you will also be able to witness the soothing flows of water from the Nurek Reservoir, Panj River, and Jisew lake.
Stopovers are a must on such a road trip. On Pamir Highway, tourists may do so and take a peaceful walk in the Bartang Valley or gaze at the Khorog Hike Peak. Other than these two, a view from Afghanistan is also possible on this highway.
8. OVERNIGHT STAY IN TRADITIONAL YURT
If you are a hundred percent outdoor person, you might as well want to camp for a night, whether that is before or after a hike to the Pamir Mountains. In the district of Murgab, tourists can enjoy an overnight stay in a traditional yurt — a very colorful, sheep wool-covered tent that has the Kirgiz way of life inside!
Kirgiz people usually sleep on the floor, in thick blankets — a tradition passed down from generation to generation, now being extended to the tourists, too. Camp in a yurt, in the villages of Alichur and Karakul!
9. MAJESTIC HOT SPRINGS EXPERIENCE
Sometimes, a hike can be so tiring. Taking a pause will always be a good idea. Good thing the Pamir Mountains are surrounded by unreal bodies of water, too! Lakes, rivers, and hot springs contain cure-all properties.
Garmchashma Hot Spring is in Ishkashim district and is known to treat skin disease, joint disease, rheumatism, and radiculitis.
Holy Spring of Bibi Fotima
The most visited hot spring lying deep in the Wakan Valley, in Yamchun village, the Holy Spring of Bibi Fotima rejuvenates women's well-being, improves female fertility, and treats dyspeptic organs and musculoskeletal system diseases.
10. CYCLING AROUND THE PAMIR MOUNTAINS
Non-hikers can still enjoy the Pamir Mountains by riding a bicycle. An opportunity to discover and see the mountains in the most relaxing way. If you would like to cycle around the Pamir Mountains, you can rent a bike in Khorog.
11. CROSS-VALLEY HIKE AND TREKKING
Shortage of treks is not possible at all in the Pamir Mountains. But to make that sound more exciting, there are cross-valley hikes and trekking here as well!
Cross-valley Hike from Shavoz to Darshai
This hike will take three to four days and will start in Shavoz, in the Roshtqala district. Hikers will pass through 4,500 meters high trail and reach Darshai in Ishkashim district, the hike's end. Hikers can also have an overnight stay in Badomdara if they wish to.
Cross-valley Trekking from Rubot to Vrang
Covering approximately 50 kilometers, cross-valley trekking from Rubot to Vrang will also take three to four days. The exhausting trail will be worth it with the view of Karl Marx Peak when you reach the end!
12. THE MARCO POLO SHEEP
Pamirs' wildlife has rare fauna species and, yes, tourists also get to see one of them — the Marco Polo sheep. Local guides are available to take you there and help you observe this rare kind of sheep known for its spiral horns. Binoculars will be your best friend in spotting these shy sheep in the Murgab district.
13. CAMPING IN THE ENGELS PEAK
Tourists may also opt to camp in the "Engels meadows basecamp" located in Ishkashim district. This basecamp is said to be historic for all the numerous mountaineering expeditions that took place here.
The basecamp will take an eight-kilometer drive from Zong going to Dirch village. From there, a 16-kilometer hike to Engels will follow, which usually takes four hours.
14. PANORAMIC VIEW OF THE KHOROG PEAK HIKE
Breathtaking. A panoramic view of the Khorog Peak Hike is a must-see! The hike will take six to seven hours with a starting point of 2,100 meters and will end at about 3,200 meters high. It could get exhausting, so make sure to bring water and some snacks with you.
Tourists can book this as a tour or personally get a guide and map from the tourism office of Khorog.
15. A GLIMPSE OF AFGHANISTAN AND KYRGYZSTAN
Since most of the borders in the Pamir Mountains are human-made, tourists can already have a view of different countries like Afghanistan and Kyrgyzstan while touring around Pamirs, too. The Panj River serves as the border between Tajikistan and Afghanistan, while on the Murghab Plateau, Pamiris share a wonderful neighborhood with the Kyrgyz people of Kyrgyzstan.
HOW TO GET HERE?
There are two ways to get to Pamirs in Tajikistan — Dushanbe to Khorog or Bishkek to Khorog.
DUSHANBE TO KHOROG
Book a flight to Dushanbe.
From Dushanbe, take a shared taxi or hire a private driver going to Khorog.
The airlines that regularly fly going here are Somon Air and Turkish Airlines. Other airlines include Aeroflot, Air Astana, S7 Airlines, Pegasus Airlines, and China Southern Airways. A shared taxi will cost about 300 Somoni (26.33 USD). If you are going to hire a private driver, the transportation fee will be more expensive. From Dushanbe, the trip will take 12 to 16 hours going to Khorog.
BISHKEK TO KHOROG
Via Kyrgyzstan, book a flight to Bishkek, and take a domestic flight to Osh.
From Osh, take a shared taxi going to Murgab (8 to 10 hours).
Take another trip going from Murgab to Khorog (7 hours).
The duration of the flight from Bishkek to Osh is 50 minutes. A shared taxi from Osh to Murgab costs 341.83 Somoni (30 USD), and a trip from Murgab to Khorog is about 150 Somoni (13.17 USD).
VISA AND PERMITS
Tajikistan requires a visa. A permit from Gorno-Badakhshan Autonomous Oblast Region (GBAO) is also a requirement to get through Pamirs. Some of the locations that will also need GBAO permits are the following:
Zorkul lake
National park
Sarez lake
Every tourist will also have to pay 20 Somoni (1.74 USD) per day in the Zorkul lake and National Park, while Sarez lake will cost 220 Somoni (19.14 USD) per person/day. Additionally, going to Zorkul lake costs 10 Somoni (0.87 USD) per day, while a trip to the National Park is 20 Somoni (1.74 USD) per day.
Tajikistan visa and GBAO permit are both valid for 60 days. Tourists can also apply for a visa and permit online.
WHERE TO GET CASH IN PAMIRS?
Tourists can find available ATMs in Khorog and Qalai-Khumb cities only. Unfortunately, withdrawing money via Mastercard is not possible in the whole Pamir region. But tourists can use a Visa card or send money through Western Union in Khorog.
BEST TIME TO VISIT PAMIRS
The best time to travel to Pamirs is from July to August. That is also the high season. But if you love seasonal attractions and the winter, you shall book a flight going to Tajikistan anytime from April to October.
If you go on a hike, the best hiking period is from July to mid-September as many mountains in Pamirs are already snow-free during those months. One thing to also consider upon visiting Pamirs is that the passes also vary depending on the weather conditions, so come up with a good and well-planned itinerary.
VISIT THE ROOF OF THE WORLD
That is how much the Pamir Mountains have to offer when you visit the region. Everything seems to be just so great! You can share a hot cup of tea with the Pamiri people, share the same roof in Pamiri homes, dance to the loudness of the Pamiri musicians and dancers, even keep tons of Pamiri handicrafts as a souvenir or anything nice from the Afghan-Tajik Bazaar!

As their tourism grows sustainably, tourists will love to spend a vacation here, whether for a hike or to tour around alone. They are no longer just about the Pamir Mountains or their majestic hot springs and lakes. The country itself is continuously growing. Should you be excited about the adventures in the Pamir Mountains? Yes, totally. Pack your bags, mark your maps, and visit the Pamir Mountains!