15 Attractions to Visit in Macau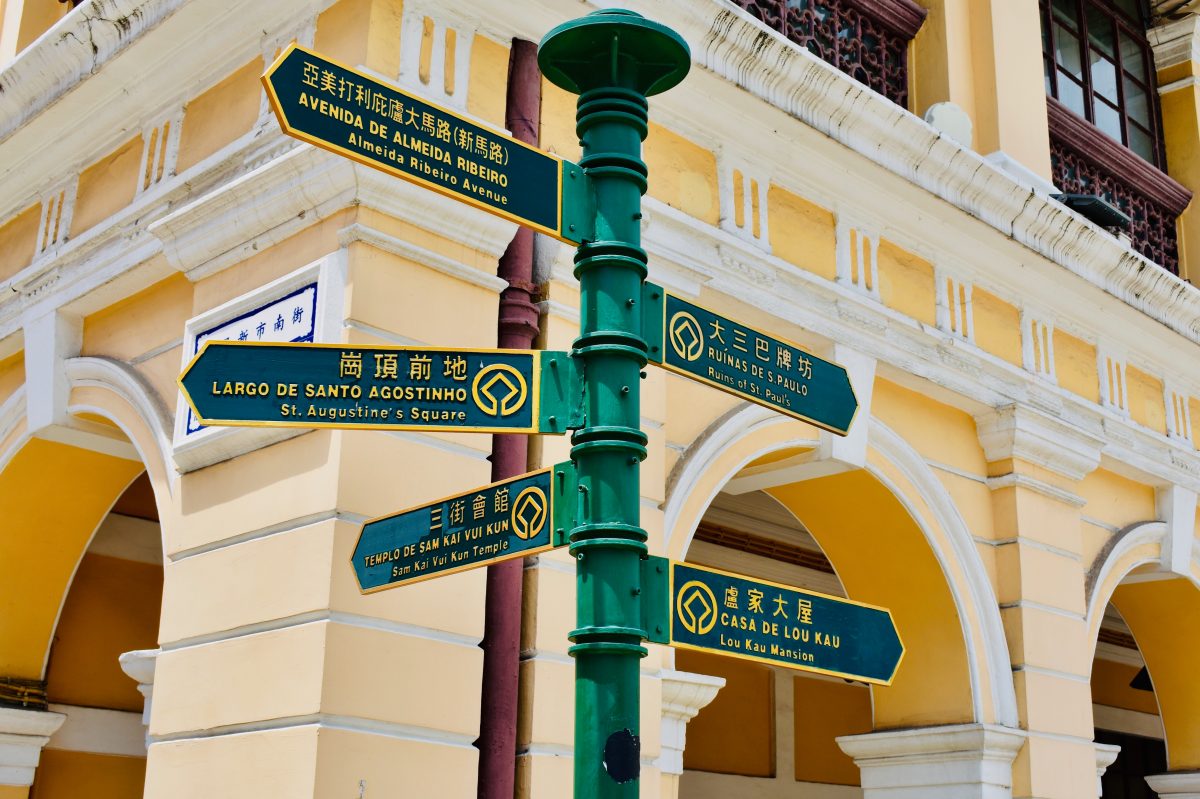 Macau's unique blend of progressive Chinese culture with a dash of exotic Portuguese flavour has allowed this cosmopolitan Chinese area to become an increasingly popular destination amongst tourists. Millions of people flock to the glitzy and glamorous 'Vegas of the East' to take a seat at the poker table, push pennies in the slot machines and taste a slice of the pie that is this vibrant city's expansive gambling industry.
Another reason for Macau's growing popularity is the unexpectedly complimentary marriage of Chinese and Portuguese heritage. It's eminent within the food, activities and culture that this colourful city offers. This distinctive combination of customs has allowed Macau to become a certified 'melting pot' and a major resort city that is appealing to a wide international audience.
With a diverse range of exciting and entertaining activities and attractions, Macau has certainly earned its reputation as the 'Vegas of the East'. If you fancy hopping on a plane to Sin City with an Eastern twist, read below for the best 15 attractions to visit in Macau.
When you visit the Macau Tower, everything you need in a holiday is packed into one imposing skyscraper. It's one of the most recognisable structures on the Macau skyline that lights up at night. This neck-craning tower comprises of several restaurants, shopping malls, theatres and the Skywalk X. Its observation deck offers stunning panoramic views over Macau.
The tower is routinely used as a site of extreme sports and is the highest commercial sky jump in the world. A hotspot for bungee jumping, the tower has seen individuals like AJ Hackett spring from the top fly down in an adrenaline-rushing scene.
If defying death is not on your list, the tower also offers a range of attractions and opportunities to explore at your leisure. The tower is open Monday to Friday between 10 am and 9 pm. On weekends its open from 9 am and 9 pm.
2.
Macau's Fisherman's Wharf
Fisherman's Wharf is an incredibly common name for any water-facing area within a large cosmopolitan city. Cities such as Melbourne and San Francisco all boast a hustling and bustling district of the same name. However, Macau's Fisherman's Wharf stands above the rest.
The large entertainment complex encompasses two hotels, a casino, a convention and exhibition centre, a marina and several restaurants and stores. Visitors can take a tour around the world without even having to leave Macau. There is the magnificent Roman Amphitheatre designed after The Colosseum and the Legend Boulevard themed on several international cities including Miami, Cape Town, New Orleans, Amsterdam, Lisbon, Rome and the Italian Riviera.
In addition, you can even take a step into 18th century Prague by staying at the luxurious Harbourview Hotel. In conclusion, if you wish to fly around the world and travel through time without even having to step onto a plane or time machine, Macau's Fisherman's Wharf is the only place to be.
Step away from the commotion and hubbub of the city life and connect with nature at the Hac Sa Beach. As Macau's largest natural beach, Hac Sa Beach allows visitors to stroll on the stretches of golden and black sand. Additionally, visitors can take in the stunning views of the navy-blue waves of the South China Sea.
With several restaurants, camping grounds, BBQ areas and two nearby parks, visitors can break away from the mayhem of the urban environment. Hac Sa Beach is a great place for visitors to connect with friends, family and nature at their leisure.
The Macau Grand Prix is marked down in the calendar by every Macanese citizen. Every year, Macau's city streets will be transformed into a giant racetrack. Formula Three cars, touring cars and motorcycles zoom round in the world's only street circuit.
If you don't find yourself getting behind the wheel or the handlebars, then you can explore what exactly goes in when organising the city's most talked-about event at the Grand Prix Museum. Additionally, visitors can admire the series of gorgeous race cars on display and learn about the history of one of the most popular Grand Prix in the world.
The museum is open between Wednesday and Monday between the hours of 10 am and 6 pm.
If you're partial to a glass of vino, you will absolutely love Macau's very own Wine Museum. Due to its rich Portuguese heritage, Macau offers a variety of delicious Portuguese wines for visitors to sample.
Guests can also learn about the origins and production processes of individual wines. This is done through the informative in-house exhibits that split the wines into areas of origin. Each country has its own unique story of producing this nectar of the gods. In other words, grab a glass or two and have a good time with friends or family. Salud!
Disconnect from the clamour of the city and connect with nature at the largest natural green space in Macau. The Seac Pai Van Park allows visitors to take a leisurely stroll or go on a peaceful bike ride. Explore this beautifully tended 20-hectare park, take in the sights of the green foliage and breathe in the fresh air.
However, unlike normal urban parks, the Seac Pai Van Park houses several animals of a variety of species. These include pandas, ostriches and tarsier monkeys. Additionally, visitors can also explore the expansive botanical garden. Several kinds of trees, medical plants, fragrant flowers and introduced plants can be seen in the gardens. Furthermore, the nearby BBQ areas, picnic areas, children's playground and walkways also provide several opportunities to have fun and relax with friends and family.
The park is open daily between 6 am and 10 pm.
Macau seems to have more in common with Sin City than just its popular gambling industry. The Venetian Macao is a luxury resort and casino that is modelled after its sister casino resort, The Venetian Las Vegas. Guests can marvel at the gorgeous Venetian architecture without even having to jump on a plane to Italy.
Take a moonlit boat ride in a gondola down the in-house canal or play a cheeky game of blackjack or poker at the world's largest casino located within the resort. You can also try to catch a concert or sporting event hosted within the large Cotai Arena.
In conclusion, if you're looking to be thoroughly entertained, there is no better place than the Venetian Macao.
Take a step back into the past by exploring the historic beauty of the Ruins of St Paul. Originally built in 1640, this 17th-century complex is listed as one constituent of the Historic Centre of Macau, a recognised UNESCO World Heritage Site.
What used to lie in the place of these fascinating ruins was originally St Paul's College, reportedly the first Western university in Asia. The university then gave way to the establishment of the Church of St Paul, a 17th-century Portuguese church dedicated to Saint Paul the Apostle, which was later destroyed by fire and left the present-day ruins in its place.
Observe the intricate Jesuit carvings with Oriental themes inscribed into the stone façade of the ruins and feel the history of this captivating ancient place of education and religion seep into every pore. The religion museum and ruins are open daily between 9 am and 6 pm.
Wander down the cobbled streets of the European-inspired Senado Square and take in the stunning scenery of the architecture that populates the periphery. With numerous restaurants and shops dotting the lanes, this square is constantly full of hustle and bustle, with tourists and locals alike congregating to an area that is representative of the true spirit of Macau.
Large-scale events such as flea markets, festival celebrations and performances tend to take place on this gorgeous square. In conclusion, if a trip to Macau is on your bucket list, a visit to Senado Square is an absolute must.
Built in 1488, this beautiful temple pays homage to the Chinese sea-goddess Mazu. It's also one of the oldest temples in Macau. The brick-red exterior opens up to a stunningly peaceful and serene temple that is comprised of six main parts.
Walk down the winding path to the Hongren Hall, the oldest part of the temple. The path boasts a large religious statue of Mazu. You can also marvel at the classic Chinese architecture including granite lion statues and breath in the peaceful scent of burning incense. A place of serenity and good fortune, this gorgeous temple is a stunning example of ancient Chinese culture.
An impressive exterior will greet once you arrive at this magnificent casino resort. The City of Dreams is a true testament to its moniker and is certainly an expansive fantasy landscape of a diverse variety of exciting attractions and events.
Within this colossal and sprawling resort, guests can expend their time shopping, dining at up-scale restaurants, sipping cocktails at the stylish bars and playing on the slot machines at the in-house casino. Whatever you're looking for during your holidays, you can certainly find it here at The City of Dreams.
The mustard-yellow and emerald-green exterior of St Dominic's Church certainly brings a splash of colour to the streets of Macau. Originally built in 1587, this church was constructed in the Baroque style and painted in vibrant colours. This establishes the church as an architectural and aesthetic marvel. The exterior of the church is also noted for its unique blend of European and Macanese features in its design. These include the teak doors and Chinese-style roof tiles.
Located in the bell tower, the Treasure of Sacred Art Museum showcases a fascinating collection of approximately 300 religious works of arts and artefacts. When visitors enter this gorgeous church, a feeling of peace and serenity washes over the church-goers. This makes St Dominic's Church a wonderful place of silent reflection and prayer.
The church is open daily between 10 am and 6 pm.
Learn all about the fascinating history of the former Portuguese colony of Macau by exploring this interactive and intricately detailed museum. Visitors can explore the exhibitions that detail Macau's formative years. Beginning with its Portuguese and Chinese roots, the museum details how Macau ultimately created its stunning present-day culture.
The museum is open between Tuesday and Sunday, between the hours of 10 am and 5.30 pm.
For any science enthusiasts out there, you will absolutely love exploring the fascinating and informative Macau Science Center. A landmark of Macau, this fun and interactive museum opens its doors to 900,000 visitors every year.
With its captivating science exhibitions that include presentations on space, robotics, sound, earth, genetics (DNA), eco-conservation, sports health and food science, there is something for every science aficionado. Visitors can learn about several different areas of science in a hands-on manner.
Awarded the highest resolution 3D planetarium by the Guinness World Records since 2011, the in-house Planetarium plays several Omnimax and 3D films using world-class projection facilities, that takes visitors on a journey through space and time. The museum is open between Friday and Wednesday between the hours of 10 am and 6 pm.
15.
The House of Dancing Water
Cirque du Soleil is yesterday's news. The House of Dancing Water is the new kid on the block. Seen by over 2 million spectators, The House of Dancing Water is a spectacular water-based acrobatic stage production performed at the City of Dreams Resort.
With over 80 gymnasts, circus artists, dancers, divers, actors and motorcyclists, the production is a stunning spectacle. Spectators can marvel at the gorgeous sets and the capabilities of the human body set against a stunning aquatic backdrop.