10 Best Things To Do In Colombo, Sri Lanka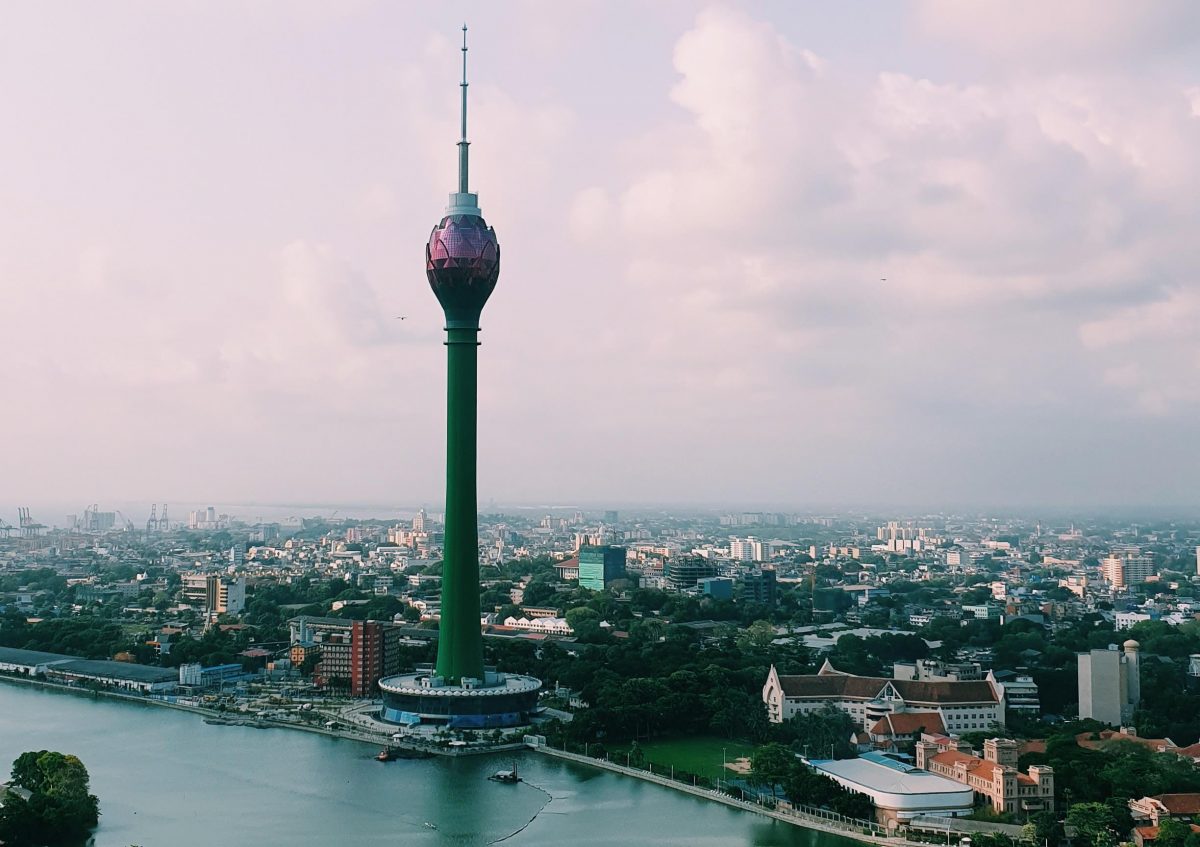 Colombo City is a constant to-visit destination on the bucket-list of a majority of travelers.
It is the capital and the largest city of island nation Sri Lanka in South Asia. The city gives travelers of all ages a real sense of adventure with its diverse and incredibly unique culture.
The city offers a wide range of activities and adventure for tourists to enjoy. It boasts several colonial buildings and structures that reflect its architecture.
This Tamil-speaking urban city is filled with a vibrant 5.6 million people. Coupled with a mixture of modern and old-fashioned allures, the city is definitely a must-visit.
There are so many places to visit and things to do in Colombo, Sri Lanka. In this article, however, we cut it short to 10 in case you're on a tight schedule or budget. Even so, think of your trip to Colombo as a one of kind retreat to a beautiful destination!
1.
Travel Back In Time To The National Museum
Visiting the iconic National Museum certainly tops the things to do in Colombo, Sri Lanka. This 140-year old, colonial-inspired structure has become one of Colombo's iconic tourist spots.
This structure was given its own ministerial department given its massive appeal.
When you enter, you'll be greeted by a smiling 9th-century Buddha sculpture. Inside this national treasure are thousands of exhibits and artefacts dating back to ancient periods.
Visiting this museum will be worth-while. Especially for those of you who consider themselves to be avid history buffs.
The National Museum houses about 100,000 exhibits of relics, galleries, arts, artefacts, sculpture, antique puppetry, and demon masks. These exhibits give you a glimpse of Sri Lanka's rich culture and history.
The relics from the historic period of Anuradhapura, Polonnaruwa, and Kandy are worth checking out. Furthermore, the breathtaking paintings, pottery, ceramics, old textiles, coins, and armaments are also among the numerous viewings in the museum.
These exhibits are arranged in a historical sequence. So, as you view the various relics, you get this feeling of having travelled from the ancient past of Colombo to its present.
The best thing about the National Museum is that it also houses the most important library in Sri Lanka. The library contains documents and publications, including the inception papers of Sri Lanka, for the last 140 years.
Shady greenery and gardens surround the main building for tourists who want a refreshing break from. After all, you would need some time to reflect on all that history you've absorbed.
There's also a good cafe called Barista Museum inside the museum compound!
2.
See The Colonial Buildings In The Fort Area
If you're an architecture enthusiast, then you must include seeing the colonial-era buildings in your top things to do in Colombo, Sri Lanka. Many of the old buildings in the Fort area were built during the British and Dutch era.
The Fort Area hosts some of the famous colonial buildings. This is because it had been the notable site of the landings of the Portuguese in the 16th century. Moreover, it was also regarded as the centre of commerce and governance during the Dutch era.
Probably the most famous and iconic among the colonial buildings is the Old Colombo Lighthouse, otherwise known as Colombo Fort Clock Tower.
This Colombo tower's clock mechanism was constructed by the same clockmakers who made the clock on "Big Ben" in London. The structure was erected during the British era between 1856 to 1857.
The Old Colombo Dutch Hospital (The Dutch Hospital) is also a must-see in the Fort Area. Feast your eyes on this Dutch-style structure, considered to be the oldest among colonial buildings in the Fort.
Due to its cultural significance, the 340-year old Dutch Hospital was proclaimed a heritage site. It also hosts some dining and shopping precincts for both locals and tourists.
The Fort Area is a lovely mix of old and the new. The old buildings such as the Central Point Building, Colombo Lighthouse, St. Peter's Church, and the Buddhist shrine Sambodhi Chaithya perfectly match with the modern structures such the World Trade Center of Colombo, commercial buildings, banks, and hotels and restaurants.
3.
Take Catholic Church Pilgrimage in Colombo
Amid a predominantly Buddhist and Hindu city, the 14% Christian in Colombo pride in centuries-old Churches for tourists and travellers who want to add a pilgrimage in their list of things to do in Colombo, Sri Lanka.
The St. Anthony's Shrine in the suburb Kotahena in Colombo District 13 would make for a good stop for Catholic devotees.
The Church was named after St. Anthony of Padua, the patron saint of miracles. This state-of-the-art Dutch-era church also exhibits a tiny piece of the tongue of St. Anthony in a glass case carved at the heart of its statue.
A tour of Colombo Catholic Churches isn't complete if you miss the oldest functioning church – the St. Peter's Church.
This church is not your typical huge Catholic Church. Perhaps, it's simplicity has kept it standing for nearly 400 years now. Just north of the Grand Oriental Hotel, St. Peter's Church is perfect to spend your Sunday Mass while you plan to wander along the Colombo Fort area.
The small but immensely gorgeous church isn't only a witness to centuries of the Catholic faith in the present-day Sri Lanka island but was also home to the historic and rich past of Sri Lanka's government from Dutch to the British Colony.
4.
Venerate At A Buddhist Temple
Visiting magnificent Buddhist temples while you're in Sri Lanka is surely a worthwhile experience. Many consider this activity a perfect spiritual escape in an urban city.
There are dozens of temples that you can add to your list of top things to do in Colombo. But if you're looking for the highlights, then the Gangaramaya Temple is your way to go!
The temple is considered one of the most venerable temples in Sri Lanka, featuring its mix of modern and cultural essence.
Furthermore, the temple is best known for its amazing lake temple, monk hall, statues, and museums that exhibit breathtaking brass works, arts, and stone carvings.
5.
Try Street Food In Colombo's Galle Face Green
No tourist in his right mind would not indulge himself in an experience with street food in Colombo. And for this, the food carts along the waterfront Galle Face Green is a perfect spot to enjoy the street foods.
Be ready to taste their local delicacies packed with fiery spices and a unique texture.
Considered as the largest urban park in the city, Galle Face Green offers a variety of fun-filled things to do in Colombo! It is also a favourite spot by families, children, and love-birds to watch the dramatic sunset at the Indian Ocean.
It's also a great place to enjoy a continual sea breeze. If you're looking for beaches near Colombo, Galle Face Green is simply an awesome pick.
With a half-kilometre stretch, this Colombo's tourism gem has been hosting a swarm of local food vendors and wanderlusts who are on the lookout for exotic eating experiences.
And the good news is, the Sri Lankan delicacies here are cheap, yet still oozing with deliciousness. If you're on for a food escapade, never skip the top delicacies, such as Isso Vadei, Kottu, String Hoppers, samosa, and roti prata.
No wonder this place has been the top snacks lure for both locals and tourists!
6.
Take A Breath At Beira Lake
Lying in the centre of the urban city of Colombo is somewhat a perfect escape from the busy and stressful sights of the metropolis. Beira Lake gives travellers a serene view of the city and its skyscrapers.
Additionally, with the rapid development of the city, the once 410-acre lake has now been reduced to 160.
This instagrammable destination is perfect for a family and friends picnic due to its wide field where people can choose a spot to set up a camp!
The Beira Lake remains open all week from 7 am to 6 pm. There are no fees and it has food courts, restaurants, and washrooms.
There is also no shortage of fun things to do in Colombo's most famous lake. For some, it is a perfect place for a romantic date, from riding a swan boat to strolling at night while the beautiful lantern lights illuminate the serene surroundings.
The cream of the crop for photography enthusiasts is the excellent opportunity to capture the reflection of lights and colours at the lake, overlooking the city lights from buildings and skyscrapers!
If you want a taste of the animal kingdom, then you must include visiting Dehiwala Zoological Garden in your bucket list of things to do in Colombo, Sri Lanka. It is more commonly known as the Colombo Zoo.
Zoo and animal lovers on a haunt for impressive fauna exhibits should not skip this huge sprawling animal kingdom in their visit to Colombo.
Be prepared for a stunning walk through Colombo Zoo. Although not as large as other major zoo gardens, the Colombo Zoo offers a great experience of naturalistic habitats.
It has over 70 species of mammals, 31 species of reptiles, 65 species of birds, 89 species of fish, and 3 families of amphibians and 30 species of butterflies, or a total 3,000 animals.
From dancing elephants to captivating big cats such as jaguars, Colombo Zoo provides you an exciting wildlife experience you won't forget.
On a side note, this 83-year old zoo has undergone dozens of redevelopment and conservation efforts over the years to ensure the animals are safe and in perfect condition.
8.
Ride A Rickshaw (Tuk-Tuk)
Rickshaw, or locally known as Tuk-Tuk in Sri Lanka, is the backbone of transportation in Colombo. It's a motorize 3-wheeled chariot, and surprise, they are also metered like taxis in major cities.
This has become popular, even for tourists, as it easily weaves in and out of traffic gridlocks!
It might be a way of life for the Sri Lankans, but for the wanderlust, riding a Tuk-tuk is a rather liberating experience. After all, it is a must when you're thinking of things to do in Colombo.
Aside from the thrilling experience of riding a Tuk-tuk, finding yourself a hospitable Tuk-tuk driver who tours you around can be equally exciting. You can also hire them to bring you to Colombo airport after your travel.
Tuk-tuk rentals are readily available for you. And surprisingly, you can drive it yourself! Authorities, however, impose a 40 kph speed limit. Drive slow and better to avoid the ticket!
9.
Be Awed Of The Kapikaawatha Shivan Temple
When in Colombo, visiting Catholic churches and Buddhist temples aren't enough. With a diverse religion and culture, Colombo certainly has more to offer for tourists who are looking for a spiritual retreat.
One of them is the Sri Kailawasanathan Swami Devasthanam Kovil, otherwise known as the Kapikaawatha Shivan Temple, dedicated to Gods Ganesha and Shiva.
The Kapikaawatha Shivan Temple isn't your regular temple. Its intricate architecture gives the word "captivating" a whole new meaning.
Inspired by the South Indian architecture, the 200-year old, the oldest in Colombo, features ornate view of its intricately carved sculptures in its exterior. With its colourful main tower and a solid stone masterpiece, this temple is surely a hidden gem among the hustle and bustle in Colombo!
10.
Admire The Jami-Ul-Alfar Mosque
The Jami-Ul-Alfar Mosque is a beauty your eyes couldn't miss if you're walking along the busy Pettah street. The mosque features a red and white stripe brick that looks like a candy! Due to its attractive design, it has become one of the most popular tourist spots in Colombo.
This mosque is a combination of Indo-Islamic and Indian architecture. Interestingly, an unqualified architect designed this mosque. It was built in 1909. When welcoming visitors, mosque officials also gives lectures on its history and architectural details.
Final Thoughts…
When you consider visiting temples, mosques, and churches in your list of things to do in Colombo, it's important to dress accordingly. As wanderlusts, you must be ready and research ahead for dress codes on places you plan to visit.
Other than the usual travel gears, you also have to bring courage to try new things. Otherwise, you'll never feel the real essence of travelling!
Have fun in Colombo, Sri Lanka! If you're in Colombo and looking for other adventures in Sri Lanka, check out our list of the 10 Popular Things To Do in Sri Lanka.