10 Popular Things To Do in Sri Lanka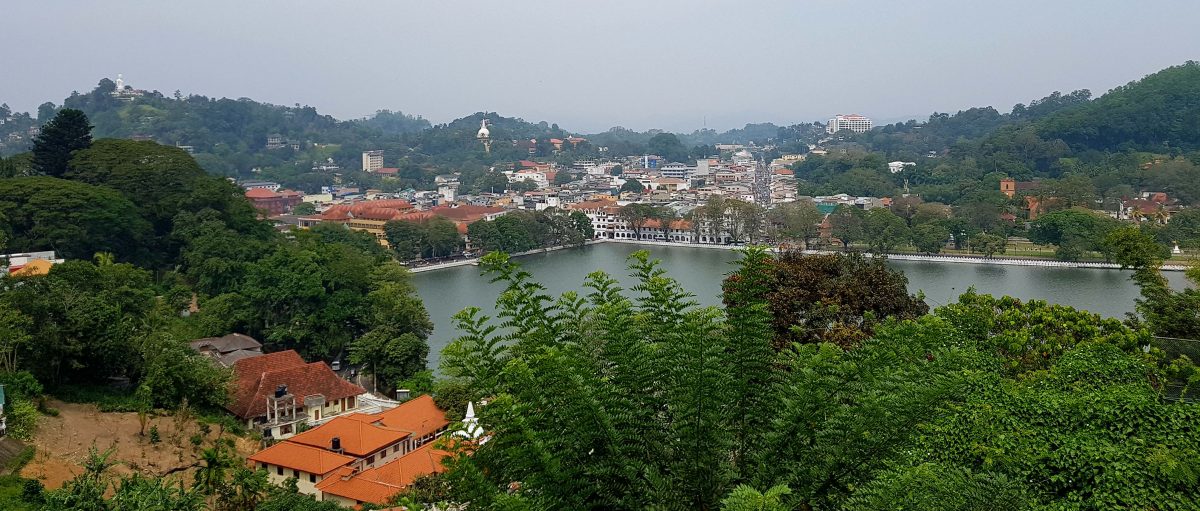 Like a teardrop-shaped jewel in the Indian Ocean, the island nation of Sri Lanka, formerly known as Ceylon, has emerged from decades of civil war and unrest into one of the foremost tourist destinations in southern Asia. Located just off the southeastern coast of the Indian subcontinent, the country packs many attractions into a small space. Visitors can immerse themselves in natural beauty ranging from steamy jungles to breathtaking mountains, and gorgeous beaches.
The island's rich colonial history is on display in cities such as Colombo and Galle. However, the indigenous culture is also never far away and is openly available to the public in the multiple UNESCO World Heritage Sites. Whatever your fancy, there's never been a better time to visit Sri Lanka. This article will provide you with a list of things to do on this exotic island.
1.
Explore the Capital Colombo and its Surroundings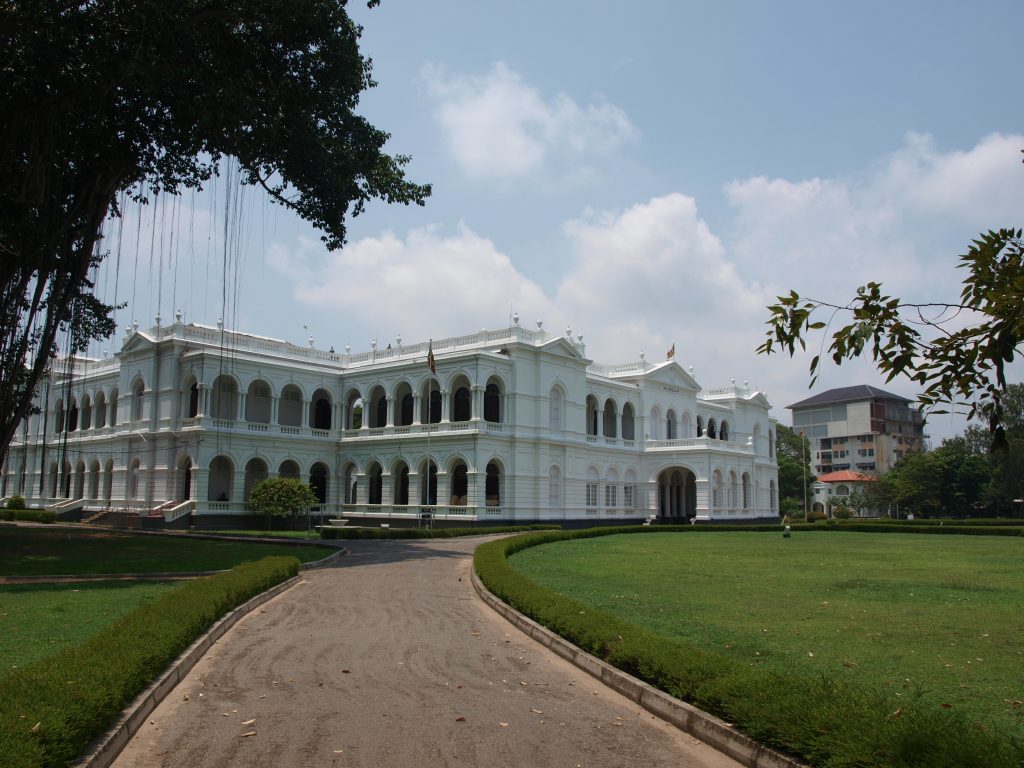 The capital city of Colombo may not rank amongst the world's most amazing urban destinations, but that doesn't mean there's nothing to do or see. The waterfront district is seeing a boom of growth and investment. It is here that you will find the best lodging options in the city. Also, a popular pastime is to visit one of several luxury hotels in the area around sunset for drinks and spectacular views. The Dutch Hospital once served as a medical facility during colonial times. However, these days it houses a host of trendy shops and restaurants and is a fun place to spend an evening with friends.
Those looking to snag some shopping bargains should head to the bustling suburb of Pettah. Here, its market of the same name is constantly bustling with excitement. Be prepared to experience the frantic energy of the subcontinent as you peruse wares of inexpensive clothing, jewelry, spices, and more.
If you're looking for a more civilized experience, in the southern suburb of Mount Lavinia sits the grand dame of colonial-era lodging; Mount Lavinia Hotel. This sprawling hotel overlooking Colombo's growing skyline offers all the charm of a bygone era along with modern amenities.
As the capital city, Colombo is the nexus of all forms of transportation in the country, and the primary rail and highway terminus. Much like the rest of southern Asia, road traffic is chaotic. To say the least, and hiring a driver or tuk-tuk for the more adventurous is not a bad idea. Also, with many flights arriving or departing inconveniently, many travelers choose to spend a night in Negombo.
Negombo
Close to the airport, you can enjoy a row of upscale hotels lining an expansive beach, which is relatively clean by Sri Lankan standards. Western visitors will find a wide range of restaurants featuring cuisines from all over the world, as well as typical Sri Lankan fare. One popular eatery is Lords, located right on the main strip near the beach. With a modern design and wide selection of reasonably priced cocktails and entrees, this restaurant consistently draws a crowd.
As an added bonus, guests are welcome to use the free 'Fish Spa. Here, there's a series of freshwater tanks where patrons can sit and have their hands or feet 'massaged' by small fish. These fish will pick off any dead skin of the patron. The result is a tickling sensation and all-natural exfoliation that will greatly add to your dining experience.
The town itself is mostly geared toward tourists, though there is a large fleet of colorful fishing boats lining its harbor and canals that makes for an excellent photo opportunity. However, being located on the west coast, the best attraction happens daily at sunset. This is when the sky explodes in a riot of color over the darkening beach.
As one of Sri Lanka's 8 UNESCO World Heritage Sites, the old town of Galle is a striking example of a fortified colonial city. Originally built by the Portuguese then replaced by the Dutch, this city features intact ramparts which actually preserved the old town during the devastating 2004 tsunami. Also, it has original buildings laid out among a series of cramped lanes brimming with shops and restaurants.
Once a prominent trading port, this blend of Dutch, British, and Muslim heritage still retains the architectural charm and character of former times. Also, popular here is the Dutch Hospital whose colonnade has now been filled with boutique shops and one-of-a-kind eateries.
Visitors can arrive at Galle via a slow railway or the modern, fast highway. The highway connects it with Colombo; one of the only traffic-free routes in the country. Within the old town, a car is no longer necessary. This is because everything, including the entire perimeter of the fortifications, is walkable.
3.
Unawatuna and the South Coast
Just a few kilometers down the coastal road from Galle is the beach town of Unawantuna. This sandy crescent of turquoise water has a wide selection of budget to mid-range lodging options. Day-trippers can often just rent a beach chair for a minimal cost or drink cover and enjoy the tranquil setting. When it's time for the sun to go down, many travel another few kilometers down the road to the tiny town of Koggala. This town is famous for its "stilt fishermen" who sit precariously atop tall pylons jutting out of the water. Also, while their presence there is ostensibly to go fishing, these entrepreneurial locals will ask for payment before allowing photographers to snap off a few shots of one of Sri Lanka's most iconic scenes; the silhouette of a stilt fisherman against the backdrop of a fiery sunset.
If you have the time, Sri Lanka's southern coast offers a wealth of things to do beyond just the beach. From Mirissa, there is a flotilla of tour operators who arrange for whale watching tours. They offer the opportunity to see such giants as Blue Whales, Orcas, Sperm Whales and more. The best time for this activity is between November and April.
Also, further down the coast is Yala National Park in the southeastern corner of the country. The main attraction here is the chance to see leopards in the wild. Most visitors opt to take a guided safari either early in the morning or late in the afternoon when the animals are most active. Also, accommodations in the area range from budget camping to eco-resorts. So if you're willing to make the trip out there, it only makes sense to stay in the area to fully enjoy it.
Situated high in the mountains of central Sri Lanka, Nuwara Eliya is an oasis from the sweltering heat of the coast. Besides boasting a more temperate climate, Nuwara Eliya is known for its many tea plantations. Also, it is known to be the capital of Sri Lanka's tea industry. The markets in Nuwara Eliya will allow you a chance to shop from among the many producers in the area. Also, a tour of the city and its surroundings will bring you face to face with splendidly green, terraced landscapes along with many waterfalls.
Getting to Nuwara Eliya requires either a four-hour drive from Colombo or a scenic train ride from the city of Kandy. Another train ride popular for its scenic views is the trip between Nuwara Eliya and the town of Ella. However you come and go, a jitney out to this former British hill station will provide more than its share of stunning landscapes.
5.
Adam's Peak (Sri Pada)
Combining gorgeous mountain scenery with a heavy dose of culture, Adam's Peak is a popular destination for pilgrims and tourists alike. Also a four-hour drive from Colombo, this conical mountain is home to a 'sacred footprint' at its summit. Buddhists believe it to be the footprint of the Buddha, while the Hindus believe it to be the footprint of Lord Shiva. Also, this 'footprint' is believed to be the footprint of Adam by some Christians and Muslims.
As a result, a stream of pilgrims will make the arduous trek up a series of never-ending, impossibly steep staircases. Here, they can then witness a majestic sunrise over the Central Plateau. This happens during full moons more frequently than other times. Along the way are some public restroom facilities and small shops where during peak season, travelers can find some refreshment.
Tip: Hatton is the nearest town for those looking to take on this difficult but rewarding trek.
Once the capital of an independent kingdom, Kandy is the second-largest city in Sri Lanka. An important center of Sinhalese and Buddhist culture, this too is a UNESCO World Heritage Site. Also situated in the cooler, mountainous interior, the most famous tourist attraction in Kandy is the Sri Dalada Maligawa. It is commonly known in English as The Temple of the Tooth. Tradition says that one of the Buddha's teeth was taken from his funeral pyre and kept here as a relic. Today it brings both worshippers and tourists who come to see this highly-ornate temple complex in one of Buddhism's most sacred sites.
Kandy is located pretty much right in the middle of the country and is well-connected by road and rail. Its lack of highways winding mountain roads which make for slow travel. There is a wealth of lodging options in the area, and it is worth spending a night or two here even if only to cool down.
7.
Pinnawala Elephant Orphanage
A short detour off the Colombo-Kandy road is the tiny town of Pinnawala, famous for its elephant orphanage. Originally founded as a refuge for abandoned baby elephants, a visit here is a chance for up-close interaction with these magnificent creatures. An entrance ticket allows you to watch a feeding. Also, for a small extra fee, you can feed an elephant yourself.
However, though you will have access to a touristy shopping street, certain times of day will require you to step aside as the elephants are led to or from a swift-moving jungle river to bathe. For some great photos, you can find a table in a riverfront hotel restaurant for balcony views of these gentle giants at play.
8.
Minneriya National Park
If Pinnawala is a bit too touristy for you, one of the best places to observe Asian elephants in the wild is Minneriya National Park, in the north-central part of the country. Best accessed by private transport, guests can take a safari ride into a semi-forested park dotted with large reservoirs. Here in the park is where large numbers of elephants gather to drink or graze. Also, a trip later in the day will allow for a peaceful backdrop as large herds gather together and adorable babies play under the watchful eyes of the adults. While the elephants are most certainly the biggest attraction, Sri Lanka has a wide variety of birds; many of which can be spotted in the park.
This World Heritage Site is an active complex of shrines and temples. Here, hordes of Buddhist pilgrims come to worship its giant stone stupas. Considered to be the first capital of Sri Lanka, this ancient city flourished for over a thousand years. Once lost to the jungle, many of its monuments have been restored. However, there are still some evocative ruins that hint at its past glory. Also located in the north-central region of the country, it will take at least 4-5 hours by car to travel here from Colombo.
10.
Sigiriya (Lion's Rock)
Perched atop a massive rock rising from the jungle, this former Sinhalese capital is also a World Heritage Site. It is also another iconic element of any Sri Lanka trip. Visitors must traverse a network of stairs, which will bring them past a series of frescoes painted on the rock. Passing through a pair of carved lion's claws, visitors can reach the ruins of a brick citadel. This citadel was designed as a refuge from invasion. While the ruins themselves are not particularly impressive, the views over the surrounding jungle are. A visit to Sigiriya is a quintessential tourist attraction in Sri Lanka.
As you can see, there is no shortage of things to do in Sri Lanka. Whether it's exploring one of its ancient cities, taking in the amazing landscape or witnessing its abundant wildlife in person, visiting Sri Lanka will be a highlight on any traveler's itinerary.