10 Best Cities in The US for The Art Lovers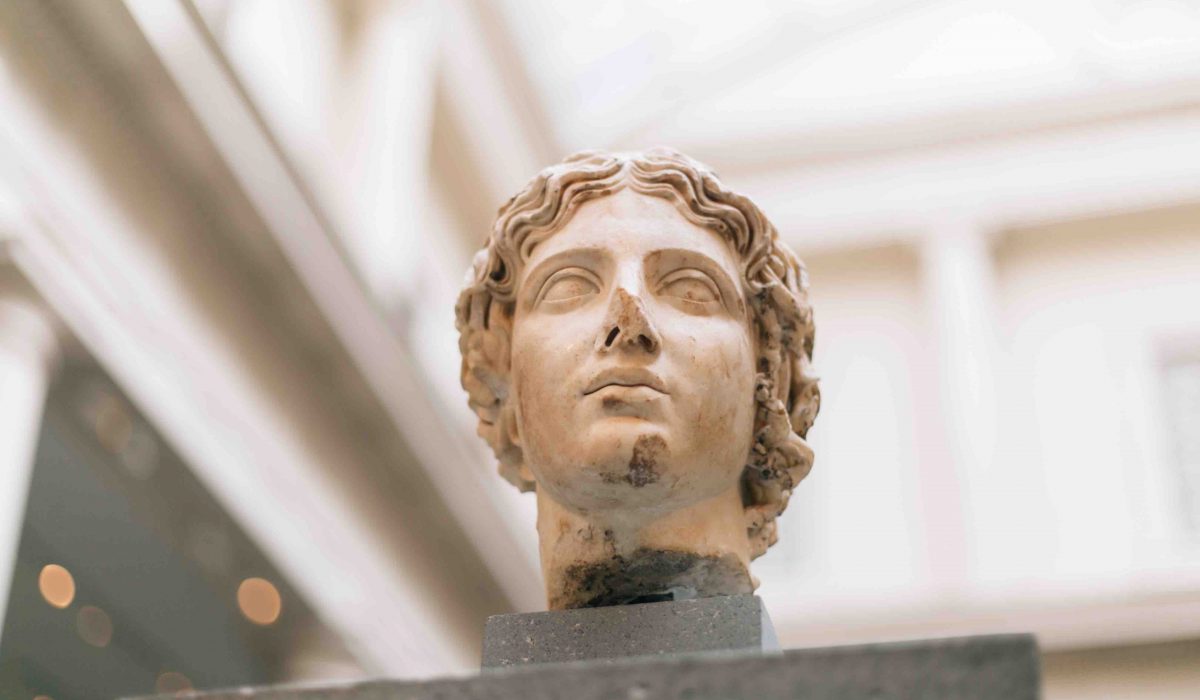 You can't talk about art without talking about The United States. One may even argue that art is the hallmark of America. The art scene in the US is simply astounding and prolific. From vibrant museums and galleries to street art and murals, every nook and cranny of this country is an abundance of artistry. Be it modern or classical art or street art, you'll find something you love in these cities of the USA.
New York City, New York
As Taylor Swift's pop song goes, welcome to New York! Here in the city that never sleeps, you'd find museums and galleries amidst the business buzz. We highly recommend the American Museum of Natural History since it is one of US best natural history museums in the world. Did you know that it has a massive collection of more than 33 million different specimens? It's not hard to see why it is such a highly-raved art hotspot!
Moreover, The Metropolitan Museum of Art, the Guggenheim Museum, the Museum of Modern Art (MoMA), and the Whitney Museum of American Art are just a few of the city's renowned museums that display some of the world's most impressive pieces of art.
In addition, some of the most fantastic art events in the world, like the Armory Show, the Whitney Biennial, and the Frieze Art Fair, take place in New York City. This city truly lives up to the name of "the world's art capital".


Austin, Texas
Texas is known as the 2nd largest state in the USA. It is a hub of the creative arts and works. The city is home to some thriving and diverse pieces of art. Many famous artists, musicians, and filmmakers have helped establish it as a hub of creativity.
The Blanton Museum of Art is one of the most famous cultural spots. It has an impressive collection of more than 17,000 works of art from ancient times to now. In addition, the museum has unique rotating exhibitions which feature artists like Vincent van Gogh and Ed Ruscha. Austin is also famous for its outdoor exhibitions and street art. You can also visit the city's dynamic public art displays, such as the HOPE Outdoor Gallery and the 12th Street Graffiti Wall.
Los Angeles, California
Los Angeles, California, is a fantastic destination for art enthusiasts. As an overview of LA art museum lists, This city should be at the very top of your list for various reasons, one of which is its thriving contemporary art scene.
The Getty Center is a well-known art museum and research center that is one of the best places to visit in Los Angeles. This museum has an impressive art collection, including the works of renowned artists like Vincent van Gogh and Rembrandt.
Along with The Getty Center, Los Angeles is home to many significant galleries and museums, such as the Museum of Contemporary Art (MOCA), which is famous for its contemporary art exhibitions. Another reason Los Angeles is a great city for art lovers is its vibrant street art scene.

San Francisco, California
The official city and county of Northern California is the epitome of arts and cultural diversity. San Francisco's various museums, galleries, and other art institutions make it the destination of choice for art enthusiasts worldwide. Did you know that San Frans is also the most walkable city in the US? You can easily get around this art powerhouse simply by foot!
The San Francisco Museum of Modern Art and the de Young Museum are two of the city's most famous cultural institutions. They both have a wide range of traditional and modern art from all over the world. San Francisco is well-known for its museum and its street art scene, with colorful murals and infrastructures throughout the city. Additionally, the city hosts many art fairs and festivals, such as the annual San Francisco Art Fair and the Fillmore Jazz Festival.
San Francisco's architectural structure of many historic buildings and landmarks shows a unique blend of styles and influences. Overall, San Francisco is a great place to go if you love art because it has many artistic things to do and places to see.
Chicago, Illinois

Chicago is also a cultural hub for art lovers. It has many museums, galleries, cultural institutions, and galleries where you can see everything from modern to Old Masterpieces.
For example, The Art Institute of Chicago, one of the world's biggest and best art museums, is in the city. The museum has an extensive collection of art worldwide, including pieces by famous artists like Vincent van Gogh, Pablo Picasso, and Georgia O'Keeffe.
Additionally, there are many smaller and independent art galleries to showcase local artworks. Also, the city hosts many other art festivals throughout the year, such as the Chicago Blues Festival, the Chicago Jazz Festival, and the Chicago Latino Film Festival, etc. So, the city will be a top destination to learn about art because of its rich cultural offerings and diverse artistic community.
Seattle, Washington
With diverse cultural institutions and public art galleries, Seattle is regarded as one of the best cities in the United States for art lovers. One of the most renowned artistic landmarks of the city is the Seattle Art Museum.
The museum has an extensive collection of artworks by artists from all over the world. You will find the works of modern artists like Yayoi Kusama and Jacob Lawrence in this museum. There are also many outdoor art exhibitions and public art galleries in Seattle. The Space Needle and Chihuly Garden and Glass museum are famous examples of many works.
Furthermore, the city hosts several annual arts festivals, such as the Seattle International Film Festival and the Bumbershoot Music and Arts Festival, which draw the attention of visitors worldwide.
New Orleans, Louisiana
New Orleans has a rich cultural history. The city is known for its fantastic art scene. The city has a lot of galleries, museums, and other cultural institutions, which makes it one of the best places in the world for art lovers.
The New Orleans Museum of Art is one of the city's best cultural spots. It has an extensive collection of art by famous and new artists from all over the world. Another significant venue is the Contemporary Arts Center, which hosts many excellent works of exhibitions and projects of contemporary art.
New Orleans is also known for its music scene, which includes jazz, blues, and many other styles. Art enthusiasts can experience the city's unique musical heritage at the New Orleans Jazz Museum and other music venues. Besides, there are many art galleries for those who love those works.
Santa Fe, New Mexico
The city is known for its rich cultural history and beautiful natural landscapes. Santa Fe has been known for a long time as a place where art lovers from all over the world gather and enjoy the thriving arts scene. The Georgia O'Keeffe Museum and the Museum of International Folk Art are two of the most popular places to see art.
Santa Fe hosts several art festivals, including the Santa Fe Indian Market and the Santa Fe Opera, which draw the attention of art enthusiasts throughout the year. The city's architecture is also a work of art in itself.
Many historic buildings and churches show a unique mix of Spanish and Native American styles. Santa Fe has many art galleries, museums, and a thriving community of artists and craftspeople. Santa Fe is an excellent place for art lovers to visit.
Miami, Florida
The sunny weather and paradisical beach landscape are no doubt the selling points of Miami. But, the thriving art fabric here is just as inviting. After a full day of tanning, stay on to experience The Famous Art Basel at Miami Beach. This event brings more than thousands of people to view the most cutting-edge works of contemporary art every year.
Other must-sees include The Perez Art Museum Miami and the Museum of Contemporary Art are two of the city's most important cultural institutions that exhibit extraordinary contemporary and modern artworks worldwide.
In addition to its collection of museums and art galleries, you will find some flourishing street art scenes and colorful murals throughout the city. So, If you are an art lover, a trip to Miami is a must. The city provides a wealth of opportunities and experiences for creative works.
Boston, Massachusetts
If you are looking to be surrounded by heavyweight artists like Monet, Van Gogh, and Rembrandt then a trip to Boston is bucket-list worthy. Boston is a top destination for art lovers worldwide because it is home to some of the country's most prestigious museums and galleries. One of Boston's most visited museums, the Museum of Fine Arts has a world-renowned collection of artworks by renowned artists like Monet, Van Gogh, and Rembrandt.
The Isabella Stewart Gardner Museum is another famous place with art, furniture, and artefacts from many different cultures and times. Boston also has several world-class theaters and venues that host a wide range of performances like ballet and opera.