10 Airbnb Los Angeles Rentals To Consider For Your Trip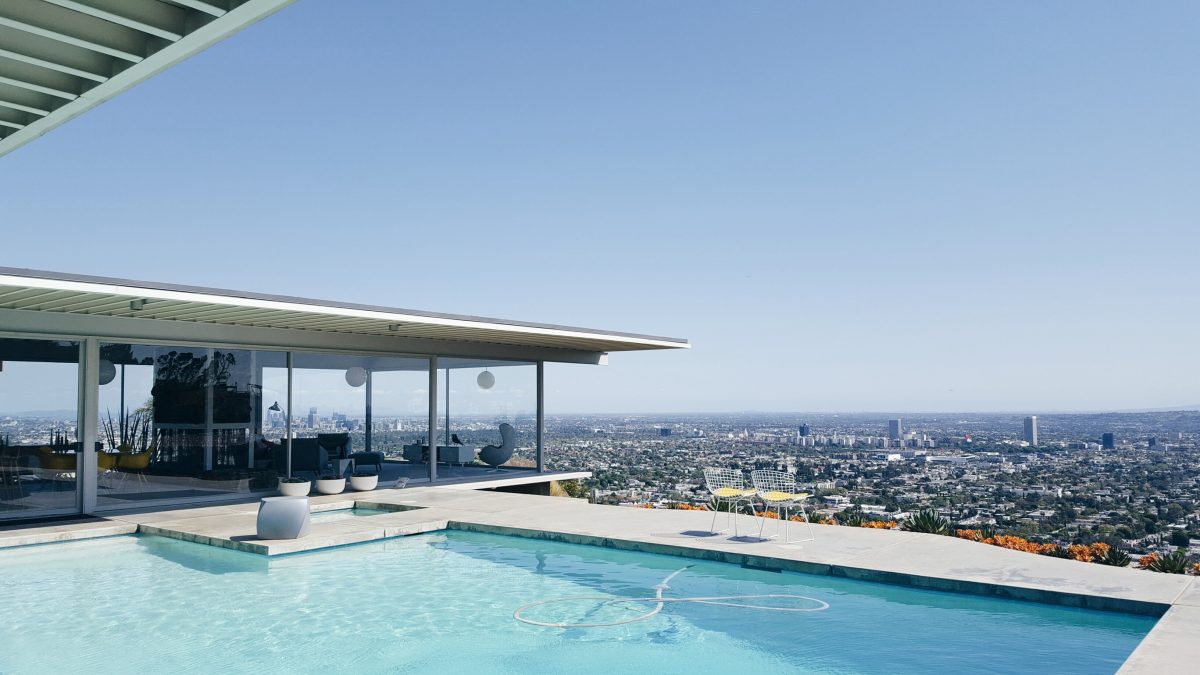 Can you believe there are more artists living and working in this city than anywhere else in the world? Well, no wonder this city is home to Hollywood and the epicentre of fame with countless concerts, performances and exhibitions happening 24/7.
Los Angeles is a vibrant destination offering plenty of attractions for families and couples, to solo travellers and friends. For instance, if you more into the city lifestyle, the iconic Rodeo Drive and the Hollywood Boulevard – where the Walk of Fame is located – are some of the must-sees in LA. On the other hand, outdoor living is a serious deal around here with a handful of beautiful beaches to go. Venice Beach is one of the most famous tourist spots in Los Angeles. Also, look forward exploring incredible hiking trails, parks and forests as well.
Not to talk about all of those delightful eateries, doughnut shops, brunch cafes and themed bars to go, ahh! – but I will leave those for another post. Last but not least, the Griffith Observatory offers an incredible experience for cosmos lovers. The observatory features the renowned Samuel Oschin Planetarium, free public telescopes and astronomy monthly events.
How's The Weather In Los Angeles
Weather-wise, LA is located on US West Coast bathed by the Pacific Ocean. Surrounded by mountains, enjoy warm and blissful sunny days all year round.
Top Airbnb Los Angeles Choices
These are only some of the major must-dos in Los Angeles however, this city is extremely dynamic and as you walk around the many neighbourhoods you will definitely encounter even more experiences and attractions to see.
Now that we have gone over a few of the must-do in Los Angeles, let us jump to the core of this post: where to stay in Los Angeles. So that you don't have to do the work, I have gathered 10 of the most amazing Los Angeles Airbnb rentals featuring stylish budget-friendly places to luxurious homes and peculiar stays that you will only find in this beautiful city, – let us get started!
Budget-Friendly Airbnb Los Angeles Rentals
It is no lie that accommodation in Los Angeles can workout to be a bit expensive so here is a collection of stays for those looking to save on accommodation without compromising on comfort and style.
Entire Guest House With Private Entrance
Great for solo travellers or couples who want to come home to a peaceful place after a crazy day exploring downtown Los Angeles. This artist guesthouse has a lofty style with a super cool industrial decoration. With a private entrance detached from the main house and essential facilities for cooking, you can get the whole place for yourself for just $89 a night. Not to mention you will be staying in a Los Angeles Airbnb Super Host.
Bed & Breakfast In The Heart of Los Angeles
Stay at Airbnb Super Host Trina's B&B in the historical Old Town of Hollywood just 5 minutes away from downtown Los Angeles! For only $61 per night, you get to stay in a lovely decorated queen bedroom with a TV and shared bathroom plus, continental breakfast included, served in the common living room. Your room has a lock and key for security.
Los Angeles Airbnb Rentals For Big Spenders
They say go big or go home, right? Well, open plan kitchens, hot tubs and private pools are no joke in Los Angeles. Below I have gathered some of the most luxurious Los Angeles Airbnb rentals that will certainly fulfil your bling desires.
Ocean Views In Playa Del Rey
Where should I start? A stunning one bedroom house with two grand living rooms, a telescope, a private hot tub and a patio. The Malibu style balcony is the highlight of this place offering panoramic views of the ocean across to Hollywood for the perfect sunset. Located in Playa del Rey, this lovely Los Angeles Airbnb Super Host property is available for rental at $435 per night.
Live Like A LA Celeb
We all wanted to live like a celeb at some point, especially when it comes to estate living. This stunning 4 bedroom mansion is located in the Hollywood hills featuring two massive outdoor areas equipped with BBQ and outdoor dining sets, a Jacuzzi, an indoor fireplace, frame-less glass balconies and more. The interiors have a subtle blend of rustic and contemporary decoration, with proper Los Angeles vibes and not to mention the panoramic views over the city! This Los Angeles Airbnb Super Host property is available at a cost of $800 per night.
Grand Stay in the Prime West with a Private Pool
One of the best villas in Los Angeles, a top exclusive stay with no shadow of doubt. High-end interiors, marble kitchen, 3 grand living rooms with a fireplace, king and super king bedrooms with a private balcony and a private pool. In particular, the highlight of this property is the marble-floor full bathroom equipped with a tub and a glassed window shower all in one! This superb Los Angeles Airbnb rental is located near Sunset Strip, a stone thrown from Hollywood Boulevard and other amazing attractions, bars and restaurants. The cost per night is $1650.
Themed Los Angeles Airbnb Rentals
Here is a compilation of peculiar stays that you will only find in the beautiful city of Los Angeles.
Hollywood Views Airstream with an Outdoor Shower
It is all about the views! Wake up at 1400ft of elevation over the movie-scene like views of the canyons, Hollywood sign and downtown Los Angeles for just $260 per night. This amazing stay is perfect for couples or solo travellers who want to experience a different side of LA. Fully equipped with cooking and dining facilities, toilet and WiFi, this cosy 1969 Globetrotter also features a sunny deck ideal for morning yogis and sunset lovers plus an outdoor shower!
"Most Unique Listing awards" Airbnb Finalist
This is as authentic as it gets, a 1909 craftsman house located in the Silver Lakes hills is fully decorated from top to bottom at the Old Hollywood style. As you can see from the title, this property was one of the top finalists chosen by Airbnb at the Most Unique Listing Awards in 2015 and no shadow of doubt it lives up to its name! With spectacular facilities, 4 bedrooms, a terrace equipped with outdoor dining and a Jacuzzi featuring mind-blowing view over Los Angeles skyline. This property is available at $395 per night.
Hidden Paradise in the Middle of Los Angeles
The perfect combination between retro and contemporary decoration with a finishing touch of Elvis style. You can feel the artistic vibes in every corner of this house from the peach wallpaper in the living room to the eclectic chandeliers and golden framed mirrors. In addition, this 1 bedroom house features a patio with outdoor dining facilities and a medium-size garden growing seasonal fruits for just $133 per night.
Los Angeles Airbnb Rentals Away From The Crowds
The most peaceful Los Angeles Airbnb rentals you will ever find, hidden high up in the mountains away from the big crowds. Ideal for those who prime for tranquillity and peace of mind when choosing a place to stay.
A Retreat Under The Oaks
You have waited your whole life for a place like this! A rustic-style bungalow located high up in the Mountains of Santa Monica in the friendly neighbourhood of Topanga. This one bedroom stay features a few luxuries like heated bathroom floor, a fireplace and an amazing patio. Perfect for solo travels, couples and small families. This Los Angeles Airbnb Rental can be yours for just $249 per night.
The Lovely Tiny Cabin On Top Of The Hill
This little surfer's cabin is located in the Mountains of Santa Monica. It is a short drive from the famous Malibu beach. With an outdoor sauna and a patio surrounded by wildness, this place is ideal for nature lovers and looking for privacy and peacefulness during their stay. Please note despite being super cosy, this cabin is not big as it can only fit two people. This piece of heaven can be yours for just $120 per night.