5 Easy Ways to Get from NYC to Philadelphia [Train, Bus, Uber]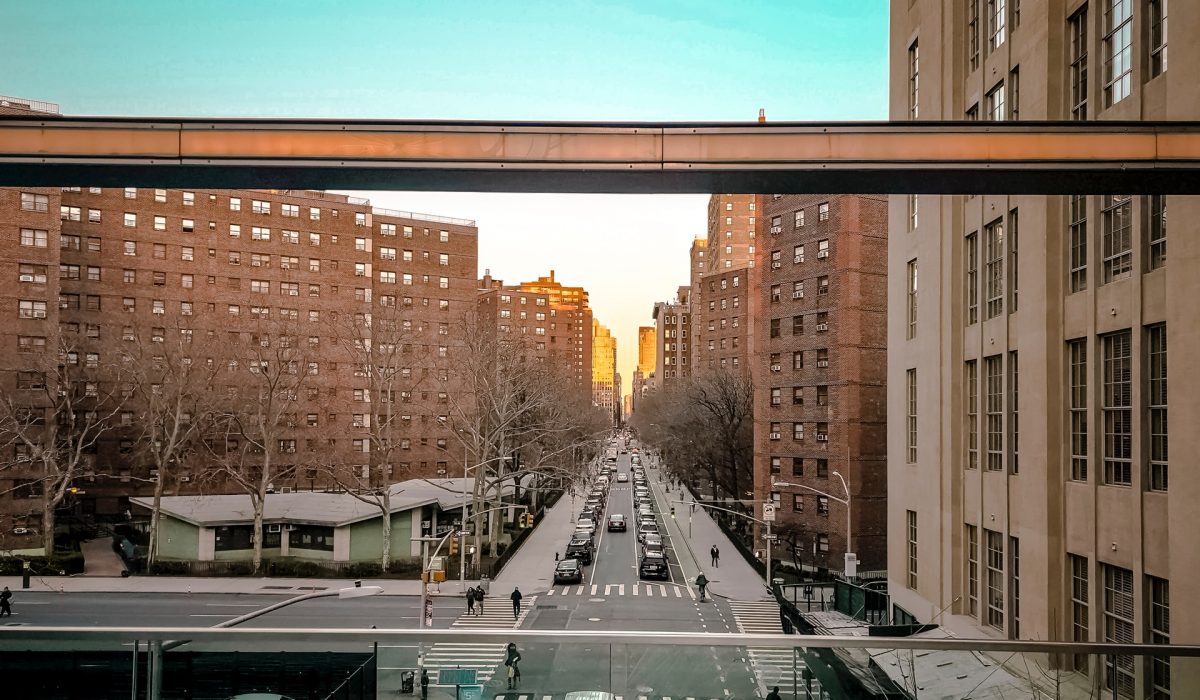 Ninety-five miles apart and can be traveled in one-three hours, Philadelphia and New York City (NYC) are considered close to each other. In fact, there are super commuters who travel two times a day via Train, Bus, or Car to get from NYC to Philadelphia!
The most popular means to travel from NYC to Philadelphia is by train. Many commuters enjoy traveling by train because it allows them to travel faster from these two cities.
But aside from the train, what are the other options for you to easily travel from NYC to Philadelphia?
Quickest Way: By Train
Hopping on the train is the most convenient and quickest way to travel from Penn Station, NYC to 30th Street Station, Philadelphia. You can skip the queue by booking your tickets through Amtrak's website. You may also book from their mobile app for iPhone and Android, where you can get to choose from various Amtrak train schedules and seat classes, as well as get alerts regarding your ticket. It will also notify you of any train schedule delay, and allow you to modify your ticket.
What is the NYC to Philadelphia Train Schedule?
The train runs as early as 6 AM and the last train leaves at 7 PM with an average travel time of one hour and 30 minutes. Among the trains available, Acela trains are the quickest ones that could take you to the 30th Street Station, Philadelphia in one hour and 12 minutes.
How much is a train ticket from NYC to Philadephia?
Coach: US$29 per person one way
Business: US$49 per person one way
First Class: US$146 per person one way
Rooms: US$209 per room one way
They accept credit cards and debit cards for your payment. Make sure to download their mobile app so you can get Amtrak Guest Rewards points every time you purchase tickets through the app.
Although the rooms are not suggested for an almost two hour travel time, passengers who would prefer this class will enjoy a room for two people. It comes with a bunk bed, in-door toilet and sink, electrical outlets, access to a private restroom and shower in the train, and complimentary onboard meals. Most of the trains are also have WiFi connection, so you can use the time to relax by watching movies online or catching up with your family.
PRO TIP: Some commuters use the Amtrak trains to go to work, so make sure to plan your travel if you're scheduled to take the train on weekday's peak hours around 6:30 to 9:30 AM and 4:00 to 7:00 PM. You don't want to miss the train just because you're stuck in the foot traffic in the station, right?
Cheapest Way: By Bus
If you're looking for the cheapest option to go from NYC to Philadelphia, taking the bus is the answer. With buses, you can save more than 60% of the cheapest train ticket! FlixBus, a German-owned bus network company, offers two-hour bus rides for as low as US$10.24* per way. You can download the FlixBus app for iPhone and Android to pay for your tickets hassle-free and without added payment fees. You can find their buses stationed either in Chinatown Manhattan or Midtown Manhattan. Their fleets are also equipped with outlets and wifi to keep you entertained during the bus ride.
Other Operating Bus Companies:
Peter Pan Bus Lines (starts at US$17*)
A veteran bus line established in the 1900s, Peter Pan Bus Lines continues to be a major stakeholder in the transport industry. Their buses are equipped with wifi, outlets, onboard restroom, and reclining seats with headrests for your ease. Parked at the Port Authority Bus Terminal, their buses can take you to the Philadelphia Bus Station in less than two hours. After booking your tickets through their app, make sure to be at the station 15 minutes before your scheduled departure, so you will be the first to ride the bus and you'll be able to choose your seat.
Greyhound (starts at US$17*)
Their fleets are also stationed at the Port Authority Bus Terminal. It has an onboard restroom, wifi, outlets, and reclining leather chairs with three-point seatbelts to provide a comfortable and safe more than two-hour travel. Sometimes the travel time takes quite longer because there are one to two stopovers in New Jersey before arriving at Philadelphia Bus Station. Moreover, it's free seating, but depending on your ticket you will be granted priority boarding to freely choose your seat. When you book through their app, you will enjoy some perks.
The Economy (starts at US$15) allows you to have one carry on bag, one bag under the seat, and one reward point per way. For the Economy Extra (starts at US$20) in addition to the same privilege as the Economy, you are also entitled to priority boarding, free same-day exchange of ticket, and two reward points per way. Lastly, for the Flexible (starts at US$24) aside from having the same privilege as Economy Extra, you will be allowed to get a refund in case of any change of plans, have two bags under the seat, and three reward points per way.
PRO TIP: Book roundtrip tickets and get a discount. Like, for FlixBus, their ticket per way is around US$10*, but if you book roundtrip tickets in one transaction you can score a deal as low as US$14*.
*The rates are already inclusive of Taxes.
Luxurious Way: By Plane
Traveling by plane is a luxurious option to get from NYC to Philadelphia. Some flights can take you from JFK to Philadelphia in 45 minutes but you need to shell out a hefty amount of more than US$2,000, but some cost only US$46 but will take you more than seven hours because it has a layover in Orlando. Besides, you still have to add a time allowance for security checking, checking in, and picking up your baggage. These prices can also strike higher during peak season which is around December.
But if you would still push through with taking the plane from NYC to Philadelphia, some of the operating airlines are Spirit, Frontier Airlines, American Airlines, Lufthansa, Cape Air, and Jetblue. Also, the cheapest month to book is February to May.
Best Way: By Car
If you plan on visiting tourist spots in Philadelphia within your preferred schedule, traveling by car is a good option for you. Driving gives you the freedom to skip the hassle. It also saves you hundred of dollars to fly to Philadelphia. With car rentals, you can take a Chevrolet Impala that's US$115 per day. Plus, you can also bring along three other people, and stuck up pieces of baggage in the trunk.
You can find car rentals in the JFK International Airport or you can also check through different apps like Priceline. In Priceline, you can skip the hassle of returning the car to the same place you picked it up. Instead, you can drop them off at another airport, and continue with your itinerary.
How much is the Driving Cost from NYC to Philadephia?
Aside from the car rental, you also have to consider your parking fee, gas, and toll expenses. New York and Philadelphia are 95 miles apart. It will take you around an hour and 40 minutes to two hours if you take the I-95 freeway. The average gas expense is around US$6-10, and the toll is around US$10.50-30. The actual price depends on your travel time and the number of car axles.
Pro Tip: You can use Autorentals to compare the vehicle types and prices from different car rental platforms. Also, you can save more if you pay the toll fee with e-TAG instead of cash.
Easiest Way: By Uber
If you're traveling from NYC to Philadelphia but don't want to pay for the toll, gas, parking, and drive. Then, getting an Uber is a perfect option for you. The rates that you'll find in this ride-hailing app are already inclusive of the toll and gas. You will just sit back and relax in the two-three hour ride. If you haven't downloaded an Uber app, here is for iPhone and Android.
If you pin JFK International Airport to Philadelphia International Airport, there are various types of cars you can choose from. The cheapest option is UberX, which seats three people at around US$370 per car. Then, for a bigger group, there is UberXL which seats five people at around US$450 per car. Lastly, for more stylish travel options there are the Uber Black (seats three people) and Black SUV (seats five people). The price ranges from around US$500-700 per car. They also have options for rides with a car seat for children and wheel-chair accessible rides.
PRO TIP: Although this is the easiest way for you. There may be chances when it will be hard for you to book an Uber. Since some drivers find it too far and costly for them. In that case, they might suggest negotiating at a certain price. Which may be more expensive than what the app shows.
To sum it up:
There are many options to get from NYC to Philadelphia, but you have to consider when, why, and with whom you are traveling. Even if you have your car, but if you want to get the cheapest option you would travel by bus. Or, if you have an urgent appointment in Philadelphia you would travel by train. Narrowing down your choices will help you decide on the best and easiest way to get from NYC to Philadelphia.