The Ultimate Guide to Fun Spot Orlando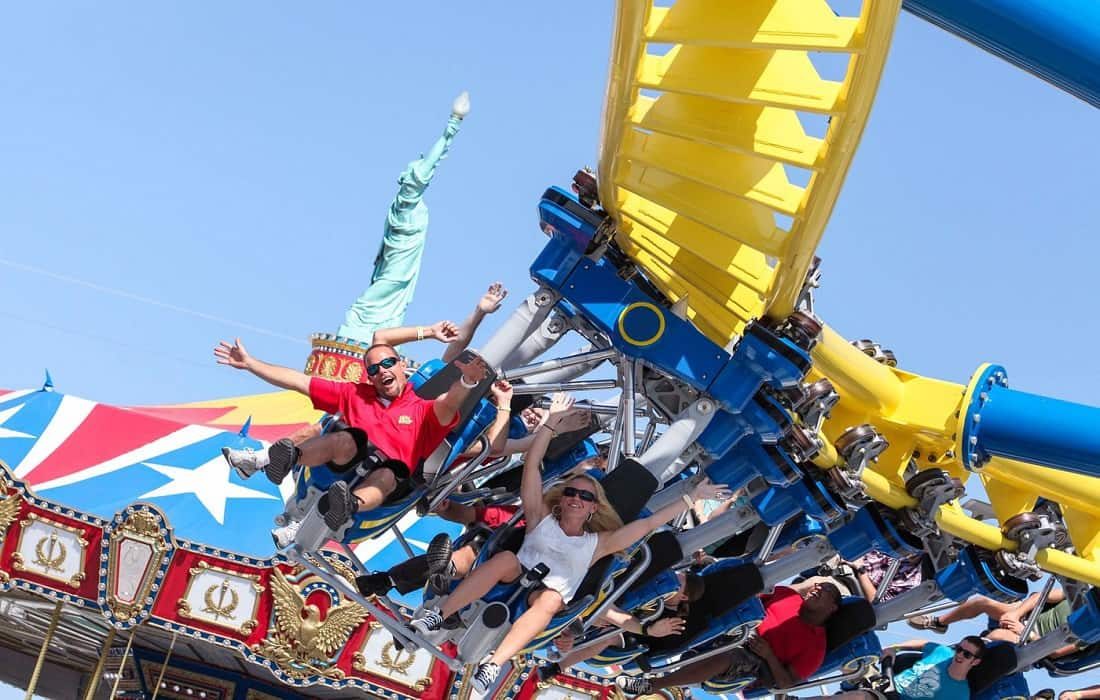 This renowned park, a favored destination among locals and tourists alike, offers a plethora of attractions, suitable for all ages. From adrenaline-pumping roller coasters to exciting go-kart tracks, Fun Spot Orlando ensures fun is an integral part of your visit. Planning your trip? Look no further than Tripster, your reliable online ticketing platform offering fantastic discounts for a memorable journey to Fun Spot Orlando.
Overview of Fun Spot Orlando
As a whirlwind of thrills and entertainment, Fun Spot Orlando is your go-to destination for a good time. Here, a plethora of attractions await. Heart-stopping roller coasters that test your mettle, sprawling go-kart tracks for high-speed chases, and an array of arcade games to challenge your skills. The park is more than its rides; it also boasts a family-friendly environment that ensures everyone, regardless of age, can partake in the fun. A trip to Fun Spot Orlando is a chance to make memories that will last a lifetime.
Top Attractions at Fun Spot Orlando
Fun Spot Orlando is a playground for thrill-seekers, with its collection of exhilarating attractions. Among the must-try rides is the White Lightning roller coaster, known as Orlando's only wooden roller coaster, providing a delightful mix of nostalgia and speed. Next up, the SkyCoaster, a unique attraction combining elements of skydiving and hang-gliding, will have you soaring above the park. Finally, gear up for a fun-filled race on the multi-level go-kart tracks. Each of these experiences is unique and promises a fair share of adrenaline and excitement.
Family-Friendly Activities
Fun Spot Orlando isn't only about the thrills. The park also offers a vast range of family-friendly activities that cater to the younger crowd. The Kid's Spot is home to age-appropriate rides and games that children are sure to enjoy. Additionally, the park hosts an assortment of entertaining shows and events designed to entertain everyone in the family. Whether you're seeking thrills or looking for more laid-back fun, there's always something happening at Fun Spot Orlando.
Insider Tips for a Great Visit
Preparation is key when planning your visit to Fun Spot Orlando, and with these insider tips, you can make the most of your adventure. For starters, parking at the park is free. Yes, you read that right! Unlike many amusement parks that charge for parking, Fun Spot Orlando relieves you of that burden, allowing you to spend that money on something more exciting inside the park.
Timing your visit can also make a huge difference in your experience. If you're looking for a more relaxed visit, weekdays, particularly during school hours, are typically less crowded. This not only translates to shorter queues for rides but also gives you a chance to enjoy the attractions without feeling rushed. If you're ready, find your Fun Spot Orlando tickets here.
Planning is vital when it comes to the rides too. With so many exciting options, it can be hard to decide where to start. It's a good idea to prioritize the most popular rides first, such as the White Lightning roller coaster or SkyCoaster, to avoid longer waits later in the day.
In terms of dining, Fun Spot Orlando has you covered with a variety of options, from quick snacks to more substantial meals. However, if you prefer home-prepared snacks or have specific dietary needs, the park allows visitors to bring their own food and drinks, making your day even more convenient and enjoyable.
Exclusive Offers and Packages
Tripster goes beyond ticketing; it also offers exclusive offers and packages that heighten your Fun Spot Orlando adventure. These deals often include additional benefits like queue jumps, combo passes with other attractions or even meal vouchers, all of which contribute to a seamless and enjoyable park experience.
Conclusion
In summary, Fun Spot Orlando is an amusement park that lives up to its name. Its diverse attractions, family-friendly environment, and unforgettable experiences guarantee a day of fun and excitement for visitors of all ages. So why wait? Get ready to buckle up and have the time of your life at Fun Spot Orlando!