The Best Sleep Masks For Frequent Travellers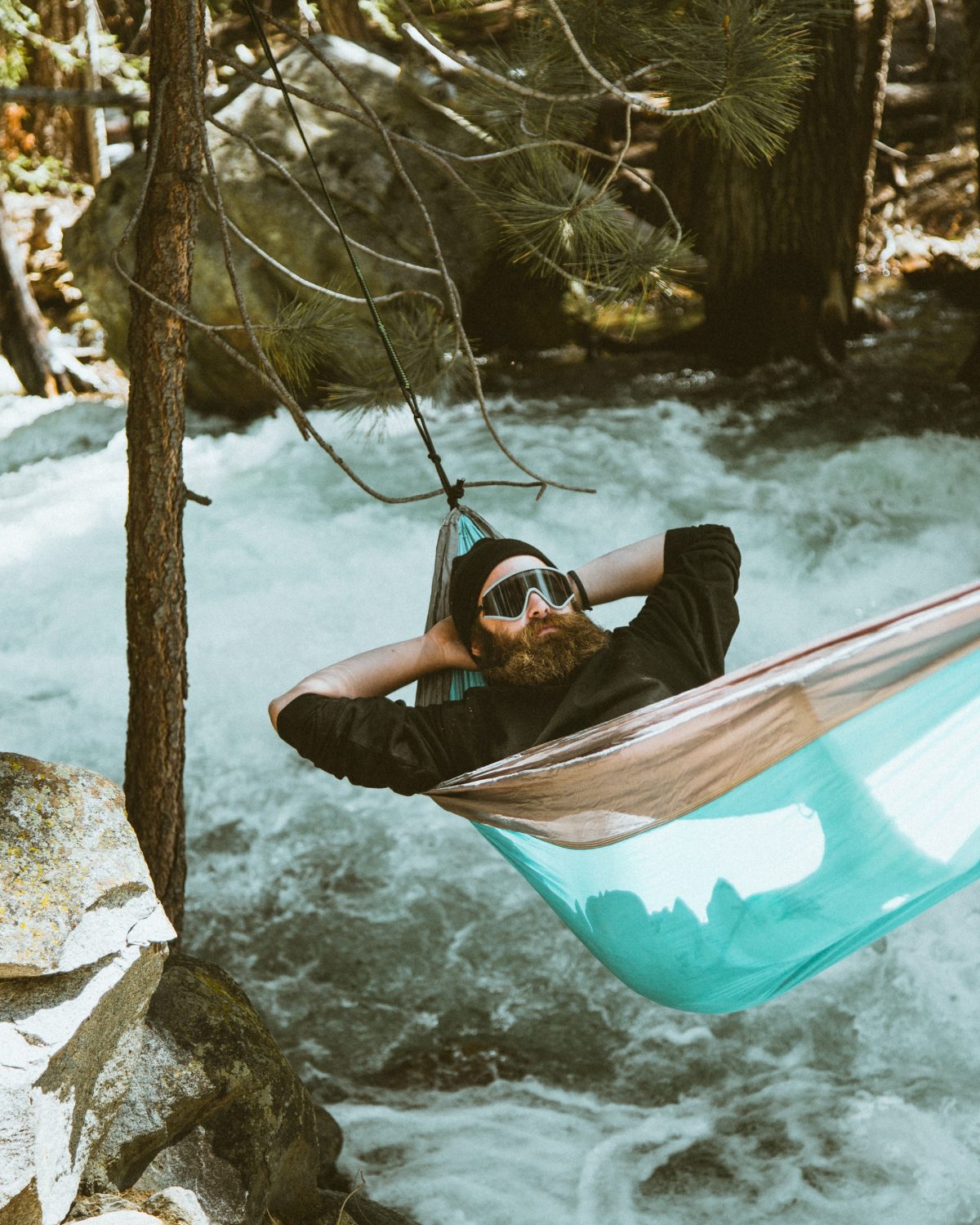 Sleeping while travelling can be a nightmare, especially in a cramped aeroplane. Especially if you have an important meeting soon after landing, you need your brain to be functioning at full capacity. There's only so much coffee can achieve!

A sleep mask, also known as an eye mask, is an essential tool for this dilemma, but which one is the right one? Here is a list of 8 eye-covering masks (and one beauty mask) to help you with your choice.
1.
Magellan Good Night Sleep Mask
This pillow-like mask blocks out all light and is specially designed to not press against your eyes. This encourages a deeper, more restful REM sleep.

One thing to consider though, while it does help with better sleep, the contoured design does make the wearer look slightly odd but what mask doesn't do just that anyway?

A major plus point being it is lightweight, weighing just 1oz. So rest assured that it won't feel heavy against your face, and the strap is adjustable. It is also available in a variety of colours.
2.
Escape Luxury Travel Sleep Mask By Dream Essentials
The Escape Sleep Mask is a thick, soft mask, with cavities for your eyes, to ensure no pressure on your eyelids, while also ensuring maximum light blockage. The fabric that covers your eyes is 100% breathable cotton, made from open-cell foam padding.

A plush satin cover rests over the bridge of your nose, blocking light coming in through tiny spaces. The mask comes with a fully adjustable strap to fit any adult-sized head.

A bonus with this eye mask is the free earplugs, earplug case and a drawstring pouch for easy storage! Talk about a good deal.
3.
Alaska Bear – Natural Silk Sleep Mask & Blindfold, Super-Smooth Eye Mask
The Alaska Bear is made from 100% top quality mulberry silk on both sides of the mask, this sleep aid and eye relaxer can be found at premier spas, around the world.

It has an easy to use, adjustable headband, where the adjuster is placed at the back of your head, especially for people that sleep on their sides, where adjusters on the temples can cause discomfort.

As a plus point, the Alaska Bear can be easily sized to fit children. It also is comfortable to use with earplugs and CPAP machines (continuous positive airway pressure). Additionally, it gives the wearer a total blackout from any harsh lighting.

This mask is perfect for sufferers of dry-eyes, as the natural mulberry silk allows oxygen in, while keeping dry air out.
This unique set, made up of an eye mask and a memory foam pillow, allows the traveller to sleep in an upright position. Often you're stuck in the middle seat and your only option is to sleep sitting up.

The GoSleep system is designed with an elastic cord that straps around your seat's headrest and therefore holds your head in place. The plush memory foam pillow goes behind your neck so there's no more head bobs and cricks!

The innovative soft materials prevents light from seeping in and provide the traveller with a night of comfy, restful sleep. This product is available in a lot of unique designs that cater to your personal needs and preferences.
Now this one truly stands out! The Ostrich Pillow Loop cocoons around your head to cover your eyes to provide total blackout and a comfy, ergonomic pillow rest at the same time.

Made from super soft materials and micro-bead filling you know that you'll be attaining the maximum levels of comfort. Also, the elasticated fastenings allow for the perfect fit to anyone's head.

Pair it with headphones or earplugs and you're sure to have a great night's rest. When you're ready to go, simply leave it hanging around your neck as a trendy scarf!
6.
Bedtime Bliss Sleep Mask
This close-fitting contoured designed sleep mask provides comfort and blackout. The contours allow the mask to rest over your eyes, instead of on them, allowing you to move your eyes and fall into REM sleep with ease.

Perfectly moulded over the bridge of the nose, to maintain total light blockage. Additionally, the adjustable head straps that make this product ideal for men, women and children.

You will be happy to know that this lightweight sleep mask also comes with free earplugs and a carry case for maximised comfort and convenience.
Created by a US Army Vet and frequent traveller, this unique design came about as an alternative to bulky pillows. The "halo" wraps around your head and uses two small pillows as stabilisers between the backrest and your head. In doing so, it holds your head and neck firmly in place.

The fold-down mask blocks all light. It comes with its own pouch and is easily stored in a purse or carry-on. Also, if you're a bit of a germaphobe, you will be pleased to learn that the Travel Halo is also machine washable.
8.
Iluminage Skin Rejuvenating Sleep Mask
Travelling can be rough on your skin and eventually drain your skin's natural radiance. That is what makes this particular sleep mask, that is coupled with a cream to keep those puffy eyes and wrinkles at bay. An all in all refreshing experience.

Your delicate eyes are covered with the rejuvenating sleep mask, blocking out any disturbing light, while the copper-embedded material helps reduce the appearance of wrinkles. The Iluminage Skin Rejuvenating Sleep Mask is made of 100% copper oxide polyester and therefore can last for more than 100 washes.

Use the Iluminage Skin Rejuvenating Sleep Mask with patented copper technology, along with its accompanying sleep mask, and you will soon notice brighter, glowing skin in as little as 2 weeks.
9.
Laneige Water Sleeping Mask
After a night of travel, even if you have managed to get a good rest, your eyes might look a little lacklustre. Using the Laneige Water Sleeping Mask with their patented Sleep-Tox technology will help rejuvenate your skin and give you a well-rested appearance in the morning.

The moisturising shield uses active agents like evening primrose root extract and Hydro Ion Mineral Water. This helps your skin soak in the goodness during your sleep, leaving you looking fresh and ready to face the day!

The Laneige Water Sleeping Mask's formula is ultra mild and safe to be used overnight, even for those of you with sensitive skin.
Why Use An Eye Or Sleep Mask?
So many products have been created to help people fall sleep, stay asleep and ensure that their sleep is restful. Eye masks and sleep masks are one of the simplest and most affordable solutions to this problem. Your brain produces the sleep chemical, melatonin when it senses complete darkness.

Complete silence can aid the production of melatonin, so the use of earplugs along with your eye mask is encouraged. Thankfully, many of the masks we've listed in this article come with earplugs!
With both stimuli now eliminated, your chances of actually falling asleep are greatly improved. When going through the lists of eye or sleep masks, decide what your needs are and go from there. Eye and sleep masks are not only are beneficial for the weary traveller but can be used at home too.