What Can You Do On A Cruise If You Don't Book An Excursion?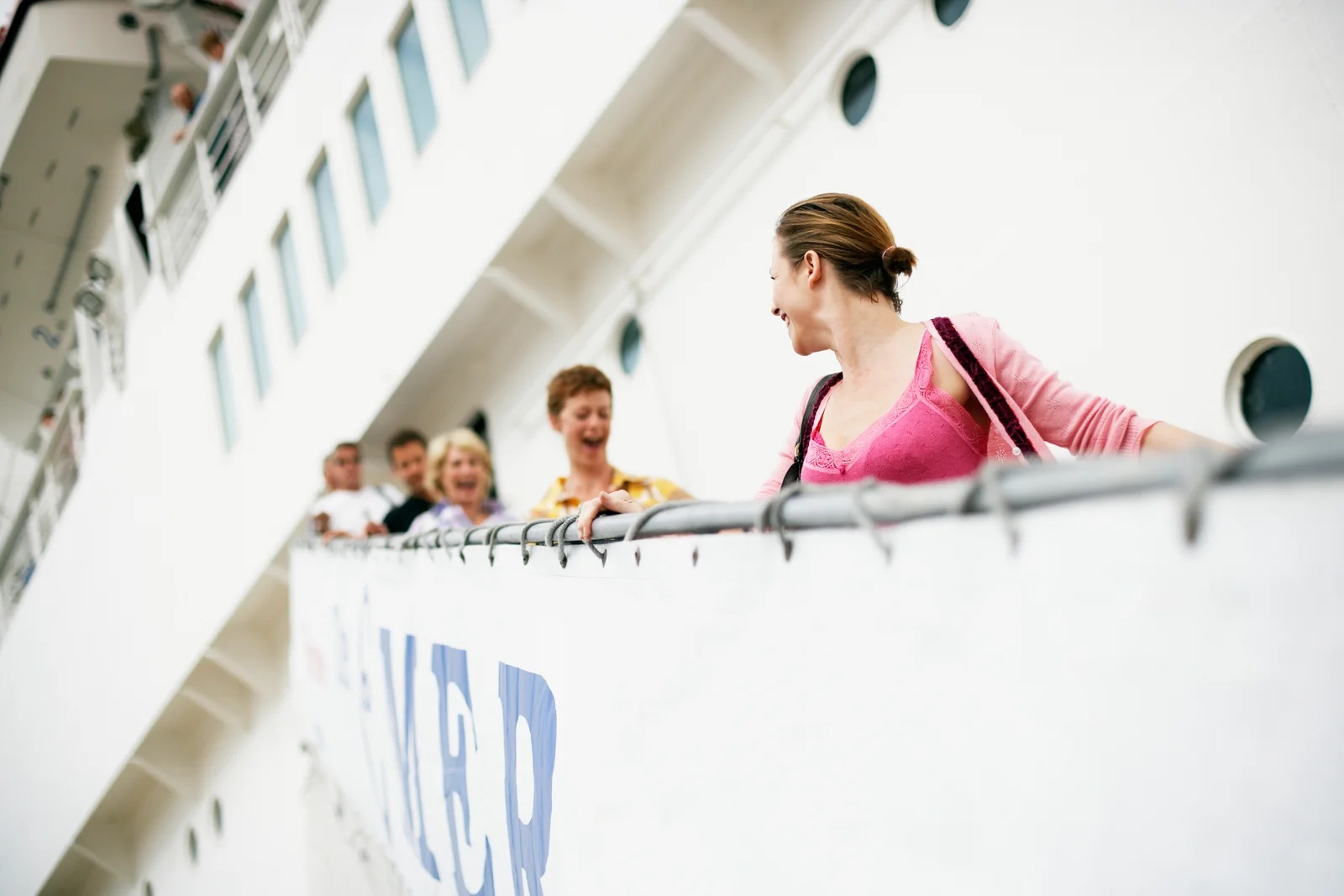 Introduction
When it comes to planning a cruise vacation, one of the common concerns is whether or not to book shore excursions. While these excursions offer exciting opportunities to explore various destinations, they may not always be the best choice for every traveler. Whether you prefer a more relaxed itinerary or simply want to save some money, there is plenty to do on board a cruise ship even if you don't book an excursion.
By opting out of shore excursions, you can take advantage of all the amenities and activities available on the ship itself. From enjoying the onboard entertainment to indulging in delicious dining options, there is something for everyone to experience and enjoy onboard.
So, if you find yourself wondering what you can do on a cruise if you don't book an excursion, fret not! In this article, we will explore a range of activities and amenities to help you make the most of your cruise vacation while onboard the ship.
Exploring the Ship
One of the first things you can do on a cruise if you don't book an excursion is to explore the ship itself. Most modern cruise ships are like floating cities, offering a plethora of amenities and areas to discover.
Take a stroll around the ship and familiarize yourself with its layout. Visit the different decks, public areas, and lounges. Admire the beautiful décor, stunning artwork, and impressive architectural features. Many cruise ships also have interactive maps or touch screens near the elevators to assist you in navigating your way around.
Make it a point to explore the outdoor areas as well, such as the deck. Enjoy the fresh sea breeze and take in the panoramic views of the ocean. You might even spot dolphins or other marine wildlife during your exploration.
Don't forget to check out the various amenities and facilities on board. Whether it's the fitness center, spa, library, or casino, there's bound to be something that catches your interest. Take the time to discover what the ship has to offer and make a mental note of the areas you'd like to explore further.
Exploring the ship when you don't book an excursion can be a fantastic way to familiarize yourself with the vessel and all it has to offer. It also allows you to find your favorite spots and get a sense of the ship's unique atmosphere.
Relaxing by the Pool
One of the best ways to unwind and enjoy your cruise vacation is by spending some quality time by the pool. Most cruise ships have multiple pools, some with water slides or whirlpools, providing a perfect setting for relaxation and rejuvenation.
Grab a comfortable lounge chair or find a cozy spot in the shade, and soak up the sun while enjoying a refreshing drink from the poolside bar. Whether you choose to take a dip in the pool to cool off or simply lounge by the water, the pool area is an ideal place to unwind and enjoy the warm sea breeze.
Many cruise lines also offer live music or entertainment around the pool, creating a lively and festive atmosphere. Sit back, relax, and listen to some tunes while sipping on your favorite beverage.
If you prefer a quieter experience, some cruise ships also have adult-only pool areas or private cabanas where you can truly escape and find your own slice of paradise.
Additionally, some cruise ships offer water activities or sports such as water volleyball or aqua aerobics in the pool. You can join in the fun and get a little exercise while enjoying the water.
So, if you're looking to unwind and enjoy some downtime on your cruise, spending time by the pool is the perfect way to relax, soak up the sun, and let your worries float away.
Enjoying the On-Board Entertainment
One of the highlights of a cruise vacation is the wide array of on-board entertainment options available to guests. From Broadway-style shows to live music performances and comedy acts, there is something for everyone to enjoy on a cruise ship.
Most cruise lines have dedicated theaters where you can catch a variety of performances, including musicals, dance shows, and even acrobatic performances. Sit back, relax, and be entertained by talented performers who bring their skills and artistry to the stage.
In addition to the theater shows, many cruise ships have bars and lounges that feature live music performances. Whether it's a jazz band, a solo guitarist, or a piano player, you can enjoy a wide range of musical genres while sipping your favorite beverage.
If comedy is more to your liking, check out the comedy clubs on board. You can laugh the night away with a lineup of hilarious comedians who are sure to keep you entertained.
Some cruise lines even offer interactive game shows, trivia contests, and karaoke nights. Get ready to participate and show off your skills or sit back and enjoy watching fellow passengers take the stage.
Keep an eye out for special theme nights or parties organized by the cruise ship. These events, such as tropical nights or 80s throwback parties, offer a chance to dress up, dance, and have a memorable night of fun and entertainment.
No matter what your entertainment preferences are, there is always something exciting happening on a cruise ship. So, let loose, enjoy the on-board shows, and create lasting memories of your cruise vacation.
Dining Options
One of the highlights of a cruise vacation is the incredible dining options available on board. From elegant fine dining restaurants to casual buffets and specialty eateries, cruise ships offer a wide range of culinary experiences to satisfy every palate.
Most cruise ships have main dining rooms where you can enjoy a multi-course meal in an elegant setting. Experience top-notch service as you indulge in a variety of delicious dishes prepared by professional chefs. These dining rooms often offer a rotating menu, so you can try different cuisines and flavors throughout your cruise.
In addition to the main dining rooms, cruise ships typically have casual buffet-style restaurants where you can enjoy a wide selection of international cuisines. From breakfast and lunch options to themed dinner nights, there is always something tempting to try.
Specialty restaurants are also a popular feature on many cruise ships. These offer a more intimate dining experience and often focus on specific cuisines such as Italian, sushi, steakhouse, or seafood. While specialty restaurants usually have an additional fee, the elevated dining experience and quality of food make it well worth it for many guests.
For a quick bite or a mid-afternoon snack, cruise ships also have various grab-and-go options such as pizzerias, snack bars, and cafes. These are perfect for satisfying cravings in between meals or when you want something light and convenient.
Many cruise lines also cater to dietary restrictions and preferences, offering vegetarian, vegan, gluten-free, and other options to accommodate different dietary needs.
So, whether you want to indulge in a gourmet feast, savor international flavors, or grab a quick bite, the dining options on a cruise ship are sure to satisfy your culinary cravings.
Participating in on-board Activities and Enrichment Programs
When you don't book an excursion on a cruise, there are still plenty of activities and enrichment programs to keep you entertained and engaged. Cruise ships offer a wide range of onboard activities designed to cater to various interests and preferences.
One popular activity on most cruise ships is the organized games and competitions. From trivia contests and scavenger hunts to sports tournaments and bingo, there are opportunities for friendly competition and prizes. Participating in these activities is not only fun but also a great way to meet fellow passengers.
If you're looking to learn something new, many cruise ships offer enrichment programs and workshops. These can range from cooking classes and wine tastings to art demonstrations and photography lessons. Take the opportunity to enhance your skills or discover a new hobby during your cruise vacation.
For those who enjoy staying active, cruise ships have fitness centers equipped with state-of-the-art equipment. Join a fitness class, work out in the gym, or go for a jog on the outdoor track. Some cruise ships also have sports courts where you can engage in activities like basketball, volleyball, or even mini-golf.
Onboard spa facilities are another favorite among cruisers. Treat yourself to a relaxing massage, facial, or body treatment. Pamper yourself with a spa day or unwind in the sauna and steam rooms. The serene atmosphere and professional services will leave you feeling refreshed and rejuvenated.
Don't forget about the onboard shops and boutiques. Browse through the duty-free shops to find souvenirs, jewelry, clothing, and other items. Take advantage of special sales and promotions to indulge in some retail therapy.
Lastly, check out the daily activities newsletter provided on board. This will give you a schedule of all the activities and events happening throughout the day, ensuring you never run out of things to do during your cruise.
With a wide range of activities and enrichment programs available, participating in onboard activities is a fantastic way to make the most of your time on a cruise ship, even if you don't book an excursion.
Visiting the Spa and Fitness Center
A cruise vacation offers the perfect opportunity to focus on your health and well-being. Whether you want to relax and pamper yourself or maintain your fitness routine, visiting the onboard spa and fitness center is a great way to achieve both.
The spa on a cruise ship is a haven of tranquility and rejuvenation. Step into a world of calm and indulge in various spa treatments. From luxurious massages and facials to body wraps and aromatherapy, you can choose from a menu of services designed to help you unwind and destress.
Many cruise ship spas also have specialty treatments inspired by the destinations you visit. For example, you might find Hawaiian-themed treatments if you're cruising in the Pacific or Mediterranean-inspired therapies if you're exploring the Mediterranean Sea.
In addition to the spa treatments, you can also enjoy other spa amenities such as saunas, steam rooms, and whirlpools. Make use of these facilities to relax and detoxify your body. Some cruise ships even have dedicated relaxation areas with comfortable loungers and panoramic views to enhance the spa experience.
On the other hand, if you're looking to stay active during your cruise, the onboard fitness center is where you can maintain your workout routine. Equipped with modern exercise machines, free weights, and fitness classes, the fitness center offers an array of options to keep you active and energized.
Join group fitness classes such as yoga, pilates, or spinning, instructed by trained professionals. These classes cater to different fitness levels and are a fun way to stay in shape while onboard. You can also take advantage of personal training sessions if you prefer a more personalized fitness program.
For those who enjoy outdoor activities, some cruise ships have outdoor sports courts or jogging tracks. Take a run or engage in a friendly game of basketball or tennis while enjoying the fresh ocean air.
Visiting the spa and fitness center not only provides an opportunity for relaxation and self-care but also helps to maintain a healthy and balanced lifestyle during your cruise vacation.
Shopping on the Ship
Shopping on a cruise ship is a popular activity for many passengers. Most cruise ships have onboard shops and boutiques that offer a diverse range of products, from duty-free items to luxury goods and souvenirs.
One of the main advantages of shopping on a cruise ship is the convenience. The shops are easily accessible, and you don't have to worry about going out of your way to find what you need. Whether you're looking for clothing, accessories, perfume, cosmetics, or even electronics, you can find it all within the ship.
A major highlight of onboard shopping is the duty-free aspect. By purchasing items while on the ship, you can take advantage of tax-free prices, making it a great opportunity to snag some bargains. Popular duty-free items include alcohol, tobacco, and luxury goods such as watches and jewelry.
In addition to duty-free shopping, many cruise ships also offer special promotions and sales events. Keep an eye out for these opportunities to enjoy further discounts and savings. Whether it's a daily deal or a clearance sale, you might find some fantastic deals on your favorite products.
While shopping onboard, don't forget to look for unique souvenirs that are specific to your cruise ship or the destinations you visit. These could be items like t-shirts, magnets, or collectible items that serve as a reminder of your unforgettable trip.
Furthermore, some cruise ships organize art auctions, where you can bid on and purchase artwork from renowned artists. This can be an exciting experience and a chance to bring home a piece of art that holds sentimental value.
Whether you're searching for a special gift, treating yourself to something luxurious, or simply enjoying the experience of browsing through the onboard shops, shopping on a cruise ship offers an enticing array of options to satisfy your retail therapy cravings.
Taking in the Views from the Deck
One of the most captivating aspects of a cruise vacation is the stunning views you can enjoy from the deck of the ship. Whether you're sailing through turquoise waters, passing by lush landscapes, or surrounded by breathtaking sunsets, the views from the deck are truly awe-inspiring.
Spend some time on the deck and let the natural beauty of the ocean and surrounding scenery envelop you. Find a comfortable spot to sit or lean against the railing as you take in the vast expanse of the sea. The feeling of the gentle sea breeze against your face and the sound of the waves is remarkably calming and soothing.
The deck also offers a prime vantage point to witness the ship's arrival and departure from ports. Watch as the ship gracefully glides into different destinations, capturing the excitement and anticipation of exploring new places. Witness the hustle and bustle of port activities and marvel at the panoramic views of the shoreline.
In addition to the open deck, some cruise ships have observation lounges or higher-deck areas that provide even more spectacular views. These areas offer panoramic windows where you can relax, sip a beverage, and enjoy the scenery without the need to battle the elements.
As the ship sails through various destinations, keep an eye out for unique landmarks, geological formations, and wildlife. You might spot dolphins playing in the ship's wake or even catch a glimpse of whales in the distance. The ever-changing views from the deck make each moment a new and exciting experience.
Don't forget to bring your camera to capture these unforgettable views. Whether you're an amateur photographer or simply want to document your journey, the deck provides countless photo opportunities that will serve as lasting memories of your cruise vacation.
Taking in the views from the deck is a simple yet incredibly rewarding activity during a cruise. It allows you to connect with nature, appreciate the beauty of the world around you, and create lifelong memories of the breathtaking vistas that can only be experienced from the deck of a cruise ship.
Socializing and Making New Friends
A cruise vacation offers a unique opportunity to meet and connect with people from all over the world. The social aspect of cruising is an integral part of the experience, and there are numerous ways to engage with fellow passengers and make new friends onboard.
One of the easiest ways to socialize on a cruise ship is by participating in organized social activities. Many cruise ships have daily events such as mixers, meet-and-greets, or singles gatherings, where like-minded individuals can connect and get to know one another.
Additionally, dining on a cruise ship provides the perfect setting for social interaction. Whether it's sharing a table at the main dining room or joining a specialty dining event, you have the opportunity to engage in conversations and forge new friendships over delicious meals.
Bars and lounges on board are also popular gathering places. Enjoy a drink at the onboard cocktail hour, attend a wine tasting, or join a themed party. These venues offer a relaxed and social atmosphere where you can strike up conversations and bond with fellow passengers.
Many cruise ships have designated areas for specific interests or hobbies. Whether it's a book club, a gaming room, or a dance studio, these spaces provide the perfect opportunity to meet people who share your interests and passions. Engaging in activities you enjoy is not only fun but can also create lasting connections.
Participating in onboard activities and entertainment is another way to socialize. Whether it's joining in on the dance floor during a live music performance or teaming up for a game show, these activities provide a casual and enjoyable environment to interact with other passengers.
Don't forget to take advantage of social media platforms and cruise line apps that connect passengers on the same ship. These digital tools allow you to connect with fellow travelers even before you embark on your cruise, making it easier to arrange meetups and group activities onboard.
Remember, everyone on a cruise is there to have fun and make memories. Don't hesitate to strike up conversations, be open to meeting new people, and embrace the opportunity to create lasting friendships with individuals from different backgrounds and cultures.
Socializing and making new friends on a cruise is an enriching experience that adds to the overall enjoyment of your vacation. Embrace the social aspect of cruising and be open to the connections that can be formed during your time onboard.
Engaging in Sports and Recreational Activities
For those who enjoy an active lifestyle, a cruise vacation offers a plethora of sports and recreational activities to keep you engaged and energized throughout your trip. Cruise ships are equipped with various facilities and amenities that cater to a wide range of interests and fitness levels.
One of the most popular activities on a cruise ship is swimming. Most ships have multiple swimming pools, including those with water slides and dedicated areas for children. Take a refreshing dip in the pool, relax on a poolside lounger, or participate in water aerobics classes for a fun workout.
Many cruise ships also have sports courts where you can engage in activities like basketball, volleyball, or tennis. Grab a group of friends or fellow passengers and challenge each other to a friendly game. These courts often facilitate other sports as well, such as soccer or shuffleboard.
If you're looking for a more adrenaline-filled experience, try out the onboard rock climbing wall or ropes course. Test your agility and conquer the heights as you navigate the challenging obstacles. These activities provide a thrilling adventure and an opportunity to push yourself outside of your comfort zone.
Golf enthusiasts can practice their swings at the mini-golf course onboard. Sharpen your skills while enjoying the sea views and friendly competition with fellow passengers.
For those who prefer to stay indoors, many cruise ships have game rooms with a variety of options, including table tennis, foosball, and even video games. Engage in some friendly competition or challenge yourself with a solo game.
Additionally, cruise ships offer fitness centers equipped with state-of-the-art exercise machines and free weights. Take advantage of group fitness classes such as yoga, Pilates, or spinning. Stay committed to your fitness routine or try something new to keep active during your cruise.
Don't forget to enjoy outdoor activities on the ship's deck as well. Take a leisurely walk or a jog on the outdoor track while enjoying the refreshing ocean breeze and panoramic views.
Engaging in sports and recreational activities not only helps you stay active but also offers an opportunity to meet like-minded individuals and bond over shared interests. Whether you prefer team sports or individual pursuits, there is something for everyone to enjoy onboard a cruise ship.
Utilizing the On-Board Facilities
One of the advantages of a cruise vacation is the wide array of on-board facilities that are available for passengers to utilize. These facilities are designed to enhance your overall experience and provide you with a range of activities and amenities to enjoy while on board.
One popular on-board facility is the movie theater. Many cruise ships have a cinema where you can catch the latest releases or even enjoy classic films. Sit back and relax in a comfortable seat as you immerse yourself in the cinematic experience, complete with popcorn and snacks.
If you're a fan of live performances, you'll be delighted to know that most cruise ships have a theater or show lounge where you can watch Broadway-style shows, musical performances, and comedy acts. From dazzling production numbers to laugh-out-loud comedic routines, these performances are sure to captivate and entertain you.
For the gamers, cruise ships often have casinos where you can try your luck at various games such as slot machines, blackjack, poker, and roulette. Whether you're a seasoned player or new to gambling, the casino offers an exciting and vibrant atmosphere for some thrilling entertainment.
If you're looking for a quiet and reflective space, many cruise ships have libraries where you can browse through a selection of books and magazines. Spend some time unwinding with a good read or find a cozy corner to enjoy some peaceful solitude.
For the art enthusiasts, cruise ships often have art galleries featuring works from renowned artists. Take a leisurely stroll through the gallery and appreciate the diverse range of artistic styles. Some cruise ships even offer art auctions where you can purchase artwork to bring home as a unique memento of your cruise.
Additionally, make use of the internet café or Wi-Fi areas to stay connected with family and friends back home. Check your emails, update social media, or simply browse the web at your leisure.
Cruise ships also have various lounges and bars where you can relax, socialize, and enjoy a drink. From lively sports bars to elegant cocktail lounges, you'll find a venue to suit your preferences and mood.
Make sure to explore all the on-board facilities and take advantage of what they have to offer. Each facility adds a unique dimension to your cruise experience, providing you with exciting entertainment, relaxation, and opportunities for personal enrichment.