Celebrity Edge Cruise – What To Know Before Booking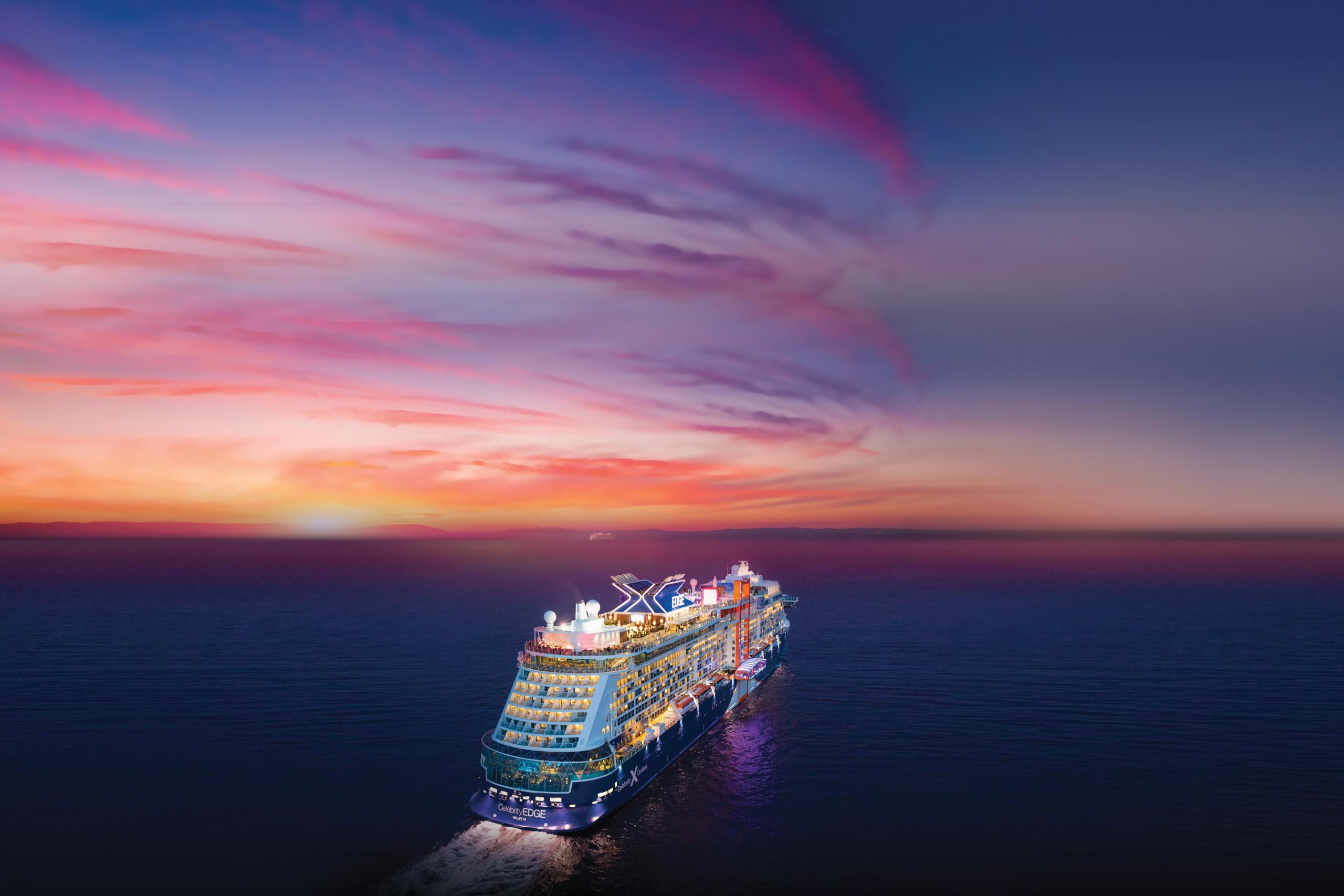 Introduction
Embarking on a cruise vacation is an incredible way to relax, explore new destinations, and experience unparalleled luxury. One cruise line that has been making waves in the industry is Celebrity Cruises, known for their innovative and modern approach to cruising. Among their impressive fleet is the revolutionary Celebrity Edge, a ship that redefines what a cruise vacation can be.
The Celebrity Edge sets itself apart with its groundbreaking design, luxurious features, and immersive experiences. From its cutting-edge technology to its superb dining options and unparalleled entertainment, this ship offers an unrivaled cruise experience for travelers of all kinds. Whether you are a cruise enthusiast or a first-time cruiser, Celebrity Edge promises to deliver an unforgettable journey.
With so much to offer, it's crucial to know what to expect before booking your Celebrity Edge cruise. In this article, we will dive into the concept of Celebrity Edge and its unique features. We'll explore the various stateroom options available, the exceptional dining experiences on board, the exciting activities and entertainment, the luxurious spa and wellness facilities, as well as the different destinations and itineraries offered. We will also provide some booking tips and considerations to ensure you make the most out of your Celebrity Edge cruise experience.
So, whether you're dreaming of sun-kissed beaches, exhilarating adventures, or simply immersing yourself in luxury, join us as we unpack all you need to know before embarking on a Celebrity Edge cruise.
The Concept of Celebrity Edge Cruise
Celebrity Edge introduces a new era of cruising, taking the concept of modern luxury to unparalleled heights. The ship was designed with the aim of connecting its passengers to the ocean, providing them with extraordinary experiences and stunning views.
One of the key design elements that sets Celebrity Edge apart is the Magic Carpet, a cantilevered platform that moves up and down the side of the ship. This floating venue serves multiple purposes, from being a tender embarkation platform and an open-air bar to a specialty dining restaurant. It offers breathtaking views while providing guests with an unforgettable dining experience.
Another highlight of the Celebrity Edge is the Resort Deck, an outdoor oasis that features a stunning rooftop garden, a jogging track, and a luxurious pool area. With its chic cabanas, sun loungers, and refreshing poolside cocktails, the Resort Deck offers the perfect setting for relaxation and rejuvenation.
The ship's innovative Edge Staterooms are designed to maximize space and provide guests with a luxurious and comfortable retreat. The Infinite Verandas™, unique to Celebrity Edge, transform the staterooms into a seamless indoor-outdoor living space with the touch of a button. This allows guests to take full advantage of the stunning ocean views from the privacy of their own room.
Celebrity Edge also redefines dining at sea with an impressive array of culinary options. The ship boasts four main dining restaurants, each offering a distinct menu and ambiance. From fine dining experiences at Murano to interactive dinners at Eden, there is something to satisfy every palate. Additionally, Celebrity Edge offers specialty dining venues such as the Le Petit Chef™ and Friends, where 3D animation comes to life on your plate.
With its innovative design, luxurious amenities, and exceptional dining options, Celebrity Edge sets a new standard for modern luxury cruising. It offers an immersive experience that will leave guests longing for more. Whether you are seeking relaxation, adventure, or a little bit of both, the concept behind Celebrity Edge ensures that your cruise experience will be nothing short of extraordinary.
Stateroom Options
When it comes to choosing your accommodations on the Celebrity Edge, you will be spoiled for choice with a range of luxurious stateroom options. Each stateroom category offers its own unique features and amenities to suit different preferences and budgets.
The first category is the Edge Staterooms with Infinite Veranda™. These innovative staterooms feature floor-to-ceiling windows that open to create a seamless indoor-outdoor living space. With just a touch of a button, guests can transform their veranda into an open-air balcony, expanding their living space and allowing for breathtaking views of the ocean.
For those seeking a more spacious and upscale experience, the Edge Concierge Class staterooms are the perfect choice. These staterooms offer enhanced amenities such as priority embarkation, exclusive lounge access, and a dedicated concierge to cater to your every need. Guests staying in Edge Concierge Class also enjoy a complimentary dining package and access to the onboard concierge service.
If you desire the ultimate in luxury and indulgence, the Edge Suites are sure to exceed your expectations. These expansive suites feature separate living areas, oversized balconies, and luxurious bathrooms with soaking tubs. Guests staying in Edge Suites also enjoy a range of exclusive perks such as access to The Retreat, a private sundeck and lounge area, as well as a personal butler to attend to their every need.
For families or larger groups traveling together, the Celebrity Edge offers a range of connecting staterooms and Family Veranda staterooms. These options provide the convenience of interconnected rooms, ensuring that everyone can stay together while still enjoying their own personal space.
No matter which stateroom option you choose, you can expect elegant and modern decor, comfortable furnishings, and thoughtful amenities. Each stateroom is designed to provide a tranquil sanctuary where you can unwind, relax, and enjoy the stunning ocean views.
It's important to consider your preferences and budget when selecting a stateroom on the Celebrity Edge. Whether you opt for a standard stateroom with an Infinite Veranda or indulge in the luxurious Edge Suite, you can be assured of a comfortable and unforgettable stay on this remarkable ship.
Dining Experiences
One of the highlights of a Celebrity Edge cruise is the exceptional dining experiences that await you on board. From elegant fine dining to casual and interactive meals, there is something to please every palate.
The ship is home to four main dining restaurants, each offering a unique culinary experience. The Tuscan Restaurant offers Italian-inspired dishes served in an elegant setting, while the Cosmopolitan Restaurant features a diverse menu influenced by global flavors. For those seeking a taste of French cuisine, the Normandie Restaurant is a must-visit, known for its exquisite dishes prepared with the finest ingredients. Lastly, the Cyprus Restaurant offers a Mediterranean-inspired menu that celebrates the flavors of the region.
In addition to the main dining venues, Celebrity Edge also offers a variety of specialty dining options. Le Petit Chef™ and Friends is a truly unique dining experience where animated characters come to life on your plate, combining technology and gastronomy for an unforgettable meal. If you're in the mood for an interactive and immersive dining experience, Eden is the place to be. This multi-level venue offers a fusion of culinary delights, stunning performances, and immersive festivities.
For those craving a casual dining experience, Celebrity Edge has several options available. The Oceanview Café is a buffet-style restaurant serving a wide array of international cuisines. Here you can enjoy a variety of dishes prepared to perfection, from freshly made pasta to sizzling stir-fries. Alternatively, you can grab a quick bite at the Mast Grill, where you can indulge in mouthwatering burgers and hot dogs while enjoying the ocean views.
No dining experience on Celebrity Edge would be complete without a visit to the specialty restaurants. Indulge in the finest steaks and seafood at the Fine Cut Steakhouse or savor Japanese delicacies at Sushi on Five. With such a diverse range of dining options available, you can be assured that your taste buds will be delighted throughout your cruise.
It is important to note that most dining options on Celebrity Edge are included in the cost of your cruise fare. However, some specialty restaurants may have an additional charge. It is recommended to make reservations for specialty dining venues in advance to secure your preferred dining times.
Prepare your taste buds for a culinary journey like no other as you indulge in the extraordinary dining experiences offered on Celebrity Edge. From sumptuous international cuisine to interactive dining experiences, the ship offers a feast for all the senses, ensuring that every meal is a memorable one.
Onboard Activities and Entertainment
When it comes to onboard activities and entertainment, the Celebrity Edge leaves no stone unturned. From exhilarating adventures to relaxing experiences, there is something for everyone to enjoy and make the most of their cruise vacation.
For those seeking excitement and adventure, the ship offers a range of thrilling activities. The Rooftop Garden is a vibrant outdoor space that hosts live music performances, movie nights under the stars, and even silent discos. Guests can also test their strength and agility at the ship's very own outdoor fitness area, which includes a jogging track and a sports court where activities like basketball and tennis can be enjoyed.
If relaxation is your top priority, the Celebrity Edge has you covered. The extraordinary pool deck offers a tranquil oasis where you can take a dip in the refreshing waters of the pool or simply lounge on one of the comfortable poolside chairs. The ship also features the world-renowned Canyon Ranch Spa, offering a wide range of rejuvenating treatments and therapies to pamper yourself and unwind during your cruise.
In terms of entertainment, the Celebrity Edge takes it to a whole new level. The Theater is an immersive venue where guests can enjoy Broadway-style shows, live music performances, and even aerial acrobatics. For a more intimate and interactive experience, head to The Club, a stylish lounge that offers a variety of live performances, from stand-up comedy to cabaret shows.
Those looking to test their luck can visit the onboard casino, where they can try their hand at various games, including blackjack, poker, and slot machines. Additionally, there are numerous bars and lounges throughout the ship where guests can enjoy delicious cocktails, live music, and socialize with fellow cruisers.
For the more creative souls, the ship offers art galleries and art auctions, allowing guests to marvel at stunning artwork and even take a piece of art home with them. There are also enrichment programs and classes available, where guests can learn new skills or expand their knowledge on various subjects such as cooking, photography, and wine tasting.
Children and teenagers have their own dedicated spaces on Celebrity Edge. The Camp at Sea offers activities and programs tailored to different age groups, ensuring that younger cruisers have a fun and engaging time during their vacation.
With an array of onboard activities and entertainment options, the Celebrity Edge ensures that there is never a dull moment during your cruise. Whether you're seeking adventure, relaxation, or a mix of both, there's something for everyone to enjoy and create unforgettable memories.
Spa and Wellness Facilities
On the Celebrity Edge, taking care of your mind, body, and soul is a top priority. The ship offers a range of state-of-the-art spa and wellness facilities that will leave you feeling rejuvenated and relaxed throughout your cruise vacation.
The Canyon Ranch Spa on Celebrity Edge is a sanctuary of tranquility, offering a wide range of revitalizing treatments and therapies. Whether you're in the mood for a soothing massage, a refreshing facial, or a detoxifying body wrap, the highly skilled therapists at the spa will cater to your needs and ensure you experience ultimate relaxation.
One of the standout features of the spa is the Thermal Suite, a serene oasis where guests can unwind and rejuvenate. Indulge in the therapeutic benefits of heated loungers, aromatic steam rooms, and experiential showers that help to restore your body and mind.
In addition to the traditional spa treatments, the Celebrity Edge also offers innovative wellness experiences. The ship features a high-tech Fitness Center equipped with state-of-the-art equipment and knowledgeable fitness instructors who can help you develop a personalized fitness plan. Attend group exercise classes such as yoga, Pilates, or spinning to stay active and energized during your cruise.
The Celebrity Edge takes the concept of wellness to the next level with a unique approach to healing and relaxation. The ship offers a selection of wellness rituals, including the Salt Stone Therapy, which combines heated salt stones and a nurturing massage to promote balance and deep relaxation. The Mindful Dreams experience combines soothing sounds, scents, and gentle touches to transport you into a state of deep relaxation and tranquility.
For guests seeking a more holistic wellness program, the Celebrity Edge offers a variety of wellness activities and workshops. Attend lectures and workshops led by experts in health, nutrition, and mindfulness to gain valuable insights and learn valuable techniques that can be incorporated into your everyday life.
It's important to note that the spa and wellness facilities on the Celebrity Edge require advance bookings, especially during peak times. We recommend booking your desired treatments and experiences well in advance to secure your preferred time slots.
Whether you're looking to relax, rejuvenate, or indulge in a wellness journey, the spa and wellness facilities on the Celebrity Edge are designed to provide a holistic and transformative experience like no other. Take advantage of these exceptional facilities to nurture your well-being and embrace a deeper sense of rejuvenation during your cruise vacation.
Destinations and Itineraries
Embarking on a Celebrity Edge cruise opens up a world of possibilities when it comes to destinations and itineraries. Whether you dream of exploring the crystal-clear waters of the Caribbean, immersing yourself in the rich history of Europe, or basking in the natural beauty of Alaska, there is a range of enticing destinations to choose from.
Caribbean cruises are a popular choice, giving guests the opportunity to visit stunning destinations such as the Bahamas, Jamaica, and the Virgin Islands. Experience the warm turquoise waters, pristine white-sand beaches, and vibrant local culture that the Caribbean is renowned for.
For a taste of European charm, you can embark on cruises that take you to iconic cities such as Barcelona, Rome, and Athens. Marvel at historical landmarks, sample delectable local cuisine, and immerse yourself in the rich cultural heritage of Europe.
Alaska cruises offer a breathtaking journey through majestic glaciers, stunning fjords, and incredible wildlife. Witness the beauty of towering mountains, observe majestic humpback whales, and explore charming Alaskan towns.
Other destinations on offer include the picturesque islands of the Mediterranean, the exotic flavors of Asia, and the wonders of the South Pacific. Each itinerary is carefully crafted to offer a mix of exciting port stops and relaxing days at sea, ensuring that you get the most out of every moment of your cruise.
It's important to consider the time of year and your personal preferences when selecting a destination and itinerary. Some destinations are best visited during specific seasons to take advantage of favorable weather conditions or special events. Discussing your preferences and interests with a knowledgeable travel advisor can help you choose the perfect itinerary that suits your desires.
Every destination offers a unique experience, allowing you to explore different cultures, indulge in local cuisine, and create unforgettable memories. So, whether you yearn for tropical paradise, historical landmarks, or breathtaking natural beauty, the Celebrity Edge has a range of enticing destinations and itineraries to fulfill your wanderlust.
Booking Tips and Considerations
When it comes to booking your Celebrity Edge cruise, there are a few tips and considerations that can help make the process smoother and ensure you have the best possible experience.
First and foremost, it's advisable to book your cruise well in advance, especially if you have specific travel dates or preferences in mind. This will give you a wider range of stateroom options to choose from and increase the likelihood of securing your desired itinerary.
Consider joining the Celebrity Cruises loyalty program, Captain's Club, before booking your cruise. Members enjoy exclusive benefits, such as priority check-in, onboard discounts, and access to special events. It's free to join, and the perks can enhance your overall cruise experience.
While onboard dining options are mostly included in the cost of your cruise fare, specialty dining venues may have additional charges. If you have your heart set on dining in a specific restaurant, it's wise to make reservations in advance to secure your preferred dining times.
If you are celebrating a special occasion or have any specific needs or preferences, such as dietary restrictions or accessibility requirements, it's recommended to inform your travel agent or the cruise line in advance. They will do their best to accommodate your requests and ensure a seamless experience during your cruise.
Consider purchasing a beverage package that suits your needs. Celebrity Cruises offers various beverage packages that include soft drinks, alcoholic beverages, and specialty coffees. Choosing the right package can save you money and allow you to enjoy your favorite drinks throughout your cruise.
When packing for your Celebrity Edge cruise, keep in mind the dress code for different venues and occasions. While the ship boasts a relaxed and casual atmosphere, there are still some formal nights where elegant attire is encouraged. Be sure to pack comfortable clothing, swimwear, and attire suitable for both warm and cooler climates depending on your chosen itinerary.
Lastly, it's highly recommended to purchase travel insurance to protect yourself against any unexpected events or circumstances. Travel insurance can provide coverage for trip cancellations, medical emergencies, and lost luggage, among other things. Be sure to carefully review the terms and conditions of the policy to ensure it meets your needs.
By following these booking tips and considerations, you can have peace of mind and a smooth sailing experience on your Celebrity Edge cruise. Planning ahead, understanding the various options available, and taking care of the necessary details will help ensure that your cruise vacation is a truly memorable one.
Conclusion
Embarking on a Celebrity Edge cruise is a journey like no other. From the moment you step on board, you'll be captivated by the innovative design, luxurious accommodations, exceptional dining experiences, and a myriad of activities and entertainment options that await you.
With its revolutionary features such as the Magic Carpet and Infinite Verandas™, the Celebrity Edge redefines what a cruise vacation can be. It offers a seamless blend of modern luxury and immersive experiences that will leave you in awe.
From the enticing destinations and itineraries to the state-of-the-art spa and wellness facilities, every aspect of the Celebrity Edge is meticulously designed to cater to your every need and desire. Whether you're seeking adventure, relaxation, or a mix of both, this extraordinary ship offers something for everyone.
When booking your Celebrity Edge cruise, it's important to consider your preferences, budget, and any special requests. Planning ahead, taking advantage of loyalty programs, and making reservations for specialty dining and shore excursions can enhance your overall experience.
As you sail on the Celebrity Edge, you'll be treated to exceptional service, world-class cuisine, and breathtaking views. Whether you're exploring the Caribbean, immersing yourself in European culture, or venturing to the wilderness of Alaska, each destination provides a unique experience that will create lasting memories.
So, set sail on the Celebrity Edge and embark on a remarkable cruise vacation that will surpass all expectations. Unwind amidst luxury, indulge in extraordinary culinary experiences, engage in thrilling adventures, and immerse yourself in the beauty of the destinations you visit. Your Celebrity Edge cruise promises to be an unforgettable journey that will leave you craving for more.