Everything You Need To Know About Travelling With VivaAerobus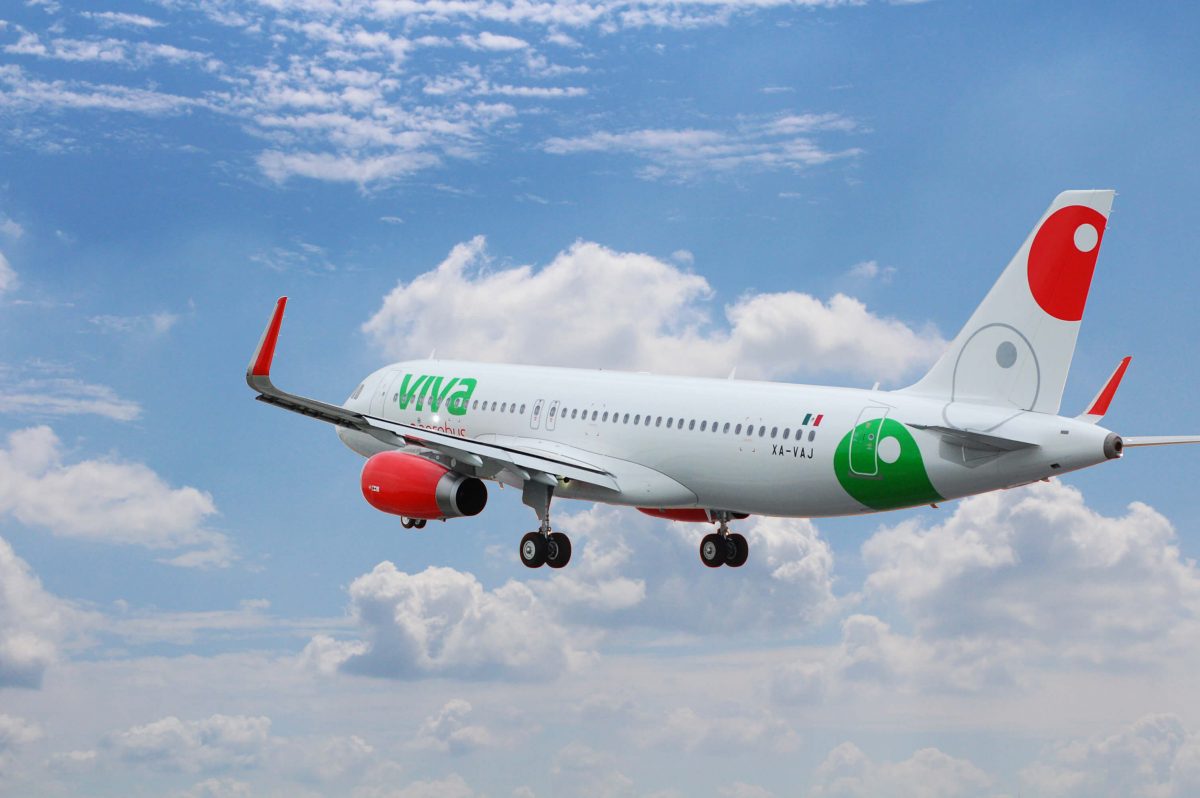 VivaAerobus Mexico is a low-cost regional airline owned by the company that founded Ryanair, a famous European low-cost airline.
If you're looking to wet your skin in Cancun or become an actor/actress in Los Angeles without emptying your pockets, consider booking a flight with VivaAerobus.
Aside from flight services to a bunch of Mexican and several US destinations, VivaAerobus offers bus transfers in several destinations, courtesy of the airline's co-owner IAMSA, the largest Mexican bus company.
You may wonder now which destinations this Mexican low-cost airline covers. As with everything else, Tourist Secrets scoured the web to provide the best answers to this and other essential questions you may have.
1.
Where Do VivaAerobus Airplanes Fly?
As a Mexican low-cost airline, VivaAerobus takes you to places throughout Mexico. Still, you can fly to destinations in the USA, on the US Californian coast in the first place.
If you feel that your luck works for you, board a VivaAerobus airplane flying to Las Vegas. If you are a more theatrical type of person, secure a place on the flight to New York and attend shows at Broadway theatres.
Supposing Mexico is enough for you, you can get to almost every Mexican city with the VivaAerobus airplanes. Jump to Mexico City to stroll its overcrowded streets and take a tour of Tenochtitlan, the former Aztec capital. In Cancun, enjoy the warm waters of the Caribbean Sea.
Do you prefer the Mexican Riviera over the Carribean Sea? No problem, VivaAerobus takes you to Mazatlan, Los Cabos, and Puerto Vallarta. Some other main Mexican destinations you can travel to by VivaAerobus are Chihuahua, Guadalajara, Tijuana, Ciudad Juárez, and Monterey.
2.
How Much Do VivaAerobus Flights Cost?
Just like with any other airline company, fares tend to fluctuate with VivaAerobus Mexico based on various parameters. Still, you can save a great deal if you act timely when an e-mail promotion takes place.
To receive the promotions, sign up for them on the official website of the VivaAerobus Mexico Airline.
Let's take a look at the flight from Mexico City to Cancun, which is among the most popular VivaAerobus's flight routes. Let's say you book a flight two months in advance, which can cost over 100 USD with ease. The promotion can save you half the amount as easily.
The key to securing such a bargain is flexibility. E-mail promotions tend to be for a limited number of seats, and even for a flight on a specific date. Either way, be confident that no other airline will charge you less than VivaAerobus.
3.
What Do You Get For The Price Of A Flight?
VivaAerobus is a low-cost Mexican airline. Meaning, the company grants you a seat and a little more for the lowest price on the selected flight. There are three plans available – Viva Light, Viva Basic, and Viva Smart, with every next granting you better perks than the previous.
Given that you travel light, with two bags that don't exceed the dimensions of 55 x 40 x 25cm and 10kg (22lbs) in total, Viva Light covers you completely. This plan is the most affordable on the VivaAerobus flights.
Supposing you like to bring a lot of souvenirs and presents from your trips, you likely need the Viva Basic plan. While the carry-on allowance is the same as for Viva Light, you are eligible to travel with checked luggage that weighs up to 15kg (33lbs).
To leave enough room in your bags for everyone, including yourself, consider the Viva Smart plan. This plan increases your cabin allowance to 15kg (33lbs) while allowing you to stuff your checked luggage with 25kg (55lbs) of cargo. Plus, you will benefit from the priority boarding and VIP treatment on board the VivaAerobus Mexico airplane.
4.
What Is The Viva Fan Membership?
Viva Fan is an annual loyalty card of VivaAerobus airline that entitles you to various benefits. The Viva Fan membership fee is 55 USD for domestic and international flights. On average, the fee pays itself off after the second round trip with the VivaAerobus airline.
As a member of the Viva Fan loyalty program, you receive exclusive offers and benefit from discounts for flights other passengers don't enjoy. Furthermore, the booking procedure is simple, involving fewer clicks.
If the prospect of fewer clicks doesn't overjoy you, potential savings surely will. Depending on how far you fly with the Mexican VivaAerobus low-cost airline, you may save the additional 10 USD with Viva Light, 15 USD with Viva Basic, and 20 USD with Viva Smart plan for a round trip.
5.
Reviews Of VivaAerobus
Airline and other reviews can give us useful insights about the subject of our interests. Since some reviews are certainly biased, it is essential to monitor reviews with as many reviewers as possible. To evaluate VivaAerobus through reviews, we resorted to TripAdvisor (2,332 reviews at present) and Kayak (420 reviews).
The overall rating of VivaAerobus reviews on TripAdvisor maybe won't strike you as impressive. Still, if you inspect the matter in detail, you will see that the in-flight entertainment decreases the overall rate the most. And this parameter certainly isn't among the priorities when you travel short distances and save money.
Other parameters (boarding, seat comfort, leg room) are at least average, while the value for money and cleanliness, according to the VivaAerobus reviews, are above-average.
VivaAerobus reviews on Kayak tell pretty much the same thing. The overall rating is average, with the comfort, crew, and boarding rated favourably.
Travelers keen about in-flight entertainment will feel better by surveying Kayak's over TripAdvisor's reviews of VivaAerobus Mexico. Even here, though, this parameter decreases the overall rating, only not as much as reviews of VivaAerobus on TripAdvisor.
6.
Does VivaAerobus Mexico Fly To Major Airports?
Low-cost airlines often land at distant airports, letting passengers manage in reaching their final destination. VivaAerobus Mexico airplanes, though, take you to Mexico's major airports.
Mexico City Airport has two terminals a few kilometers apart, with a train providing free transfers. Metro, buses, taxis, and hotel shuttles provide transfers to Mexico City.
Supposing you have a long layover, note that the airport is very loud and seating places are scarce considering the number of passengers. Hence, you won't have much sleep there unless you book a hotel room.
Cancun Airport has four terminals connected by a free shuttle bus running at 10-minute intervals. Prepaid taxis and hotel shuttles provide convenient transfers to Cancun. Buses operate to Playa del Carmen or the central station, but depart infrequently and tend to be full, forcing you to balance on one leg.
Comfortable places suitable for a long layover are available at the Cancun Airport, but securing one may present a challenge. Consider booking a hotel room to avoid a fuss and rest peacefully.
VivaAerobus flies to Los Cabos Airport, which consists of three terminals at present. Taxis and the airport shuttle are the basic options for getting between the airport and Los Cabos, while the 24-hour shuttle transports passengers waiting for connecting flights to the nearby hotel.
If shopping and dining interest you more than sleeping, VivaAerobus Mexico took you to the right place. Secure a few extra hands for carrying bags and find attractive shopping on both sides of the security check.
Presuming you need to sleep at the Guadalajara airport, bring a mosquito repellent. Prepaid taxis and hotel shuttles offer convenient transfers from the airport to the city of Guadalajara.
7.
VivaAerobus Check-in Procedure
When flying with VivaAerobus Mexico, you can check yourself in online or when you arrive at the airport. Check-in at the airport is a subject to a fee, which is why you should check-in online within 72 hours before the scheduled departure.
When checking online, you need to specify the booking code and your name. Print your boarding pass during the procedure to show it at the airport.
Additionally, you may need to disclose proof of payment if you booked the VivaAerobus flight by the OXXO or BANAMEX payment method.
Please take special precautions regarding your booked baggage. Given that your luggage exceeds the defined weight or you bring an additional bag, you will pay quite a lot for the extra weight or piece of baggage.
If you are unsure how many presents you are going to bring back home, better book the Viva Basic or even the Viva Smart plan when booking the flight with VivaAerobus Mexico.
Also, note that items requiring special handling don't fall into the defined baggage allowance. So, if the nature of your trip is a sporting or musical event, your equipment will set you back the additional 20 USD.
VivaAerobus, the Mexican low-cost airline, covers the entire country with affordable flights. The impression is that flying directly with VivaAerobus is a better solution than booking connecting flights since layovers tend to be long.
VivaAerobus reviews indicate that the room for improvements exists. Still, if you are budget conscious, VivaAerobus Mexico tends to save you enough money to treat yourself with an exclusive meal after a single flight.
Heading to Mexico? Then you must check out Cancun!