19 Best Things To Do In Chennai, India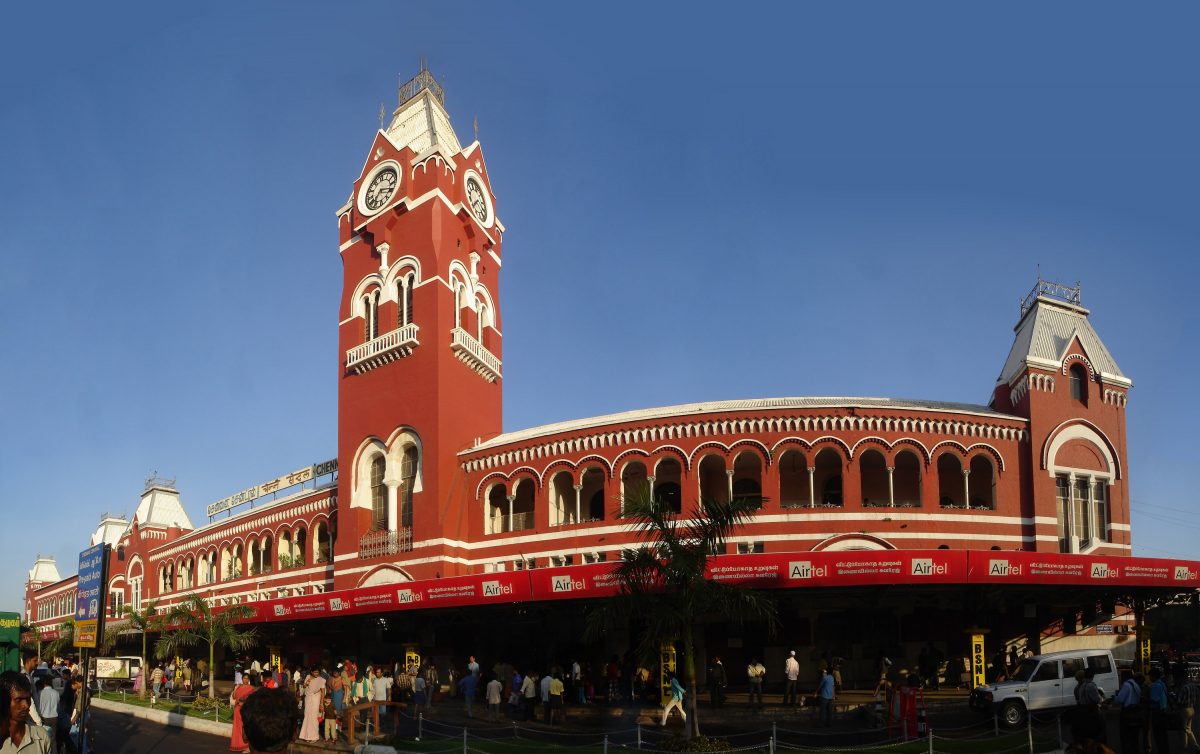 Chennai is the land of Sanskrit and age-old traditions, in India. The capital of the Tamil Nadu state, this city has some of the most exceptional Indian attractions. It is also a witness of colonial past, and the many old forts and churches stand in testimony. Thus, there are many places to visit in Chennai, from temples to churches and museums to wildlife reserves!
But Chennai tourism is not all about ancient or colonial heritage. It's a calm and peaceful city next to the ocean, which makes it an amazing tourist destination for travellers seeking solace and peace of mind. It's also blessed with a rich culture that dates back to centuries before there was an industrial revolution in Europe.
Chennai was known as Madras during the colonial period. Also, if you are planning to visit this south Indian city, here are some of the best things to do in Chennai. Have a look!
1.
Take A Stroll On Marina Beach, India's Longest Beachline
Marina Beach is eye candy for most travellers from near and far. Marina Beach is also the longest beach in India, which is worth exploring for its raw beauty. It offers you everything that Chennai entails, all at one place.
When in Chennai, you'll love a stroll along this coastline, especially during sunrise. And you'll surely come across a variety of people exercising, chatting or simply having fun. While in the evening, the beach is full of street-side vendors, and a multitude of people from all walks of life.
2.
Get Impressed By The Charm Of San Thome Cathedral
An epitome of the Portuguese colonial rule over Chennai (the then Madras), San Thome Cathedral is a sight to behold. Its neo-gothic style of architecture attracts tourists to its doors. Besides the tranquillity it beholds is hard to match.
It has recently been declared as a National Shrine in Tamil Nadu. It is also believed to have been built on the actual shrine of Saint Thomas, who visited India before the onset of Portuguese rule. Thanks to its mesmerizing beauty, its a major highlight of Chennai tourism.
3.
Explore The Marvelous Collection Of Government Museum, Chennai
Another famous attraction in Chennai, the Government Museum is the second oldest museum in India. It is also known as the Egmore Museum or the Madras Museum. Another feat attributed to this museum is that it has the largest collection of archaeological and numismatical artefacts in South-East Asia.
One of the best attractions in India, this place has numerous galleries where it houses its collection. Moreover, there's also a huge library called Connemara Public Library, that's housed in a 200 feet tower. You'll love exploring it!
4.
Get Enchanted By The Grace Of Puri Jagannath Temple
This stunning piece of architecture is equally amazing for its spiritual and religious connection. A popular holy temple for the Hindu community, this place is known to grant wishes. Its structure includes stone carvings, with touches of Granite and Marble.
Also, there are distinct shrines for different deities, and they are all worth paying a visit. The annual custom of Rath Yatra (a chariot procession) is a magnificent festival that's awaiting all year long. The temple is exceptionally crowded, during Rath Yatra, and yet attracts most tourists.
5.
Have Fun Time At MGM Dizee World
Love amusement rides and water sports? Then the MGM Dizee World is your perfect destination. Kids or adults its a paradise for all age groups, and there's plenty to revel in.
However, if you do have kids along, then it is the best things to do in Chennai to visit here. This place is full of multiple joy rides, water slides, and other fun activities.
6.
Pay Obeisance At The Kapaleeshwarar Temple, Mylapore
Devoted to Lord Shiva, the Kapaleeshwarar Temple is placed in Mylapore, Chennai. Lakhs of devotees hold immense faith in the blessings of this temple. Thus, it is one of the most visited locations in Chennai, by local, national and international tourists.
Its Dravidian style architecture is also a people magnet, as its magnificence knows no bounds. The ancient halls inside the temple have intricate designs that will leave you in awe. Visiting the Kapaleeshwarar Temple, Mylapore is one of the most satisfying things to do in Chennai.
Mylapore is also known for shops selling handicrafts, fashion accessories, jewellery, and other traditional items. If you have extra time, window shop and see another awesome side of Chennai tourism.
7.
Birdwatch At Pulicat Lake, Chennai
For experiencing the most natural aspects of the city of Chennai, visiting Lake Pulicat is a must. The Pulicat Lake is a masterpiece of nature with an immense wealth of migratory birds visiting its waters year after year. Naturally, it becomes a sight to behold when these colourfull aviators fly up in the sky making abstract patterns.
Thus, bird watching on its placing shores is an amazing thing to do in Chennai. You may even click some pretty Flamingoes if you are lucky. Besides many other exotic species may also pay you a visit. One tip – always be ready with your camera here.
8.
Touch The Stars At Birla Planetarium
Birla Planetarium is one of the best places to visit in Chennai, especially if you are a science enthusiast. This planetarium is in place since 1988 and attracts a number of visitors on a daily basis. It's the best spot to grasp some astronomical science.
So if you have kids or not, visiting Birla Planetarium is one of the best things to do in Chennai. If you are wondering of what it entails, you will be experiencing the space in life-like ambience. Fancy touching some stars and constellations? You know where to go!
9.
Traverse the Streets Of George Town Markets
The George Town Markets or Bazaars are a haven for the shopaholic in you. This market includes a wide variety of products for you to buy, and take back as souvenirs from Chennai trip. I suggest buying pure mulberry silk, a Tamil speciality, apart from Kanchipuram sarees.
Even if you are not a saree lover, you may stitch them into another dress style. Anyhow they are sure to get you to elegant compliments, as the dazzle these fabrics carry is praiseworthy, and of course of exceptionally high quality. Besides, you may also taste some delicious local delicacies made by street-side vendors or restaurants in the area.
10.
Cruise Through The Guindy National Park
Chennai attractions like the Guindy National Park are particularly famous for their pristine wildlife. It is a tropical rainforest and is home to some of the most exotic species of the world. It is particularly inhabited by Jackals, Hyenas, Blackbucks and elephants. While there are many other species of snakes, turtles, butterflies, peacocks, ostrich, etc.
Another place worth visiting here is the Chennai Snake Park, which has large pythons and cobras as the chief residents. Besides the famous St Thomas Mount is also situated right beside this park. Located in the heart of the city, you must definitely visit this place.
11.
Do Not Miss The St Thomas Mount Church
A historic church, the Church sits atop a mountain, and hence the name. It's a popular religious site in the city and is also has an exceptional edifice. A legend says that St Thomas, the disciple of Christ, lived here until his death, about 2000 years ago. And this church was built to commemorate him.
Painted in all white, it is located in a Chennai suburb. But the loveliest thing about this Chennai attraction is that it is located in a very peaceful and picturesque area. You may come here to unwind your travel stress, or to click plenty of memorable pictures.
12.
Indulge Into Some Watersport At Muttukadu
Kayaking, boating, canoeing or surfing, there's plenty to indulge into at this amazing location in Chennai's Muttukadu. Plus, you may also try your hands at windsurfing regatta, though that'll be possible only if you visit around February.
The small town of Muttukadu is also adorned with lush green backdrops and open skies. If you are visiting Chennai, you must definitely take some time for adventure sports. As, these are one of the best things to do in Chennai, for sure!
13.
Revisit The Colonial Era At Fort St George
Visiting Fort St George is another astounding thing to do in Chennai. Built by the British East India Company, back in 1644, this is one important piece of history. It has a wonderful collection of the colonial era coins, ammunitions, artefacts, etc.
The building currently serves as the state legislative assembly and has elegance beyond its age.
14.
Appreciate The View At Thalankuppam Pier
Thalankuppam is a small hamlet in Chennai, known for its fishing community. A quiet location just beside the city, it's one of the best Chennai attractions. You must visit this hamlet for its serenity and simplicity.
Besides the pier is the spot for enjoying one of the best sunset views you'll ever see in your lifetime. I bet you can sit with your legs hanging from the pier, and gaze at the sparkling ocean for hours. It'll also be an opportunity to delve into the deeper questions of one's existence.
15.
Comprehend The Ruins Of Alamparai Fort
The ruins of Alamprai Fort stand in testimony to the great Mughal heritage of this Tamil capital city. This fort was once the hub of sea trade to other countries, with merchants carrying cloth, ghee and salt.
Located next to the sea, its grandeur is still intact and is visible in the way it captivates the visitors with its enthralling beauty. Further, the calmness of the ocean, adds to its solace, though sunset view is completely enchanting.
16.
Relax And Unwind At The Ubbalamadugu Falls
One of the best waterfalls in Chennai, the Ubbalamadugu Falls have sparkling waters. Just 35 km from Chennai, these falls are nestled in the forests of Siddulaiah Kona. Moreover, the sound of splashing water and the cool breeze is enough to rejuvenate the most tired of souls.
These picture-perfect falls are also a spiritual site for Hindu devotees. Especially during the festival of Maha Shivratri, many followers throng this place to offer their prayers. But its magnificent beauty remains intact, all year round.
17.
Lose Yourself In The Calmness of Elliot's Beach
Named after a former British Governor of Madras, it is located at the end of Marina Beach. This stunning beach also houses a landmark in the name of Schmidt Memorial. There's an interesting anecdote behind this memorial, as it commemorates a European sailor, who drowned while saving a little girl.
The Elliot's Beach is a hidden gem in the city. Though its a popular tourist destination among locals, not all are aware of its distinct charm. It's even calmer than Marina Beach, and also less crowded. You'll have to reach the Besant Nagar to experience its serene atmosphere.
18.
Unravel History At Mahabalipuram
Even though it is located a bit outside the city, exploring it is one of the best things to do in Chennai. This prehistoric town is home to gigantic rock-cut temples, which have been carved out of a single piece of rock. You'll be mesmerized by the level of intricacy in the carving, which was done by hand, ages ago.
The ancient structure is still in good shape even after centuries of wear and tear. Besides, its a gold mine for the lovers of archaeology and culture. Plus, there are plenty more historic temples worth visiting in Mahabalipuram, so a day trip will be best for exploring these. They have been collectively declared as UNESCO World Heritage Site.
19.
Discover The Waves Of Royapuram Fishing Harbour
A seafood paradise, the Royapuram Fishing Harbour is where you can get your hands on the freshest of marine life. A seafood market, it offers best views during sunset.
You can also get in touch with the local way of living by observing the fisherman toiling hard for their day's catch. It also depicts the true Chennai lifestyle, which involves everything fishing.

Chennai is nirvana for the seekers of peace, adventure, culture and history. It has numerous historical marvels, apart from some amazing food habits. Just use this list to chalk out your itinerary, and have a trip of a lifetime. Bon Voyage!