Your First Post-COVID Trip Should Be To Croatia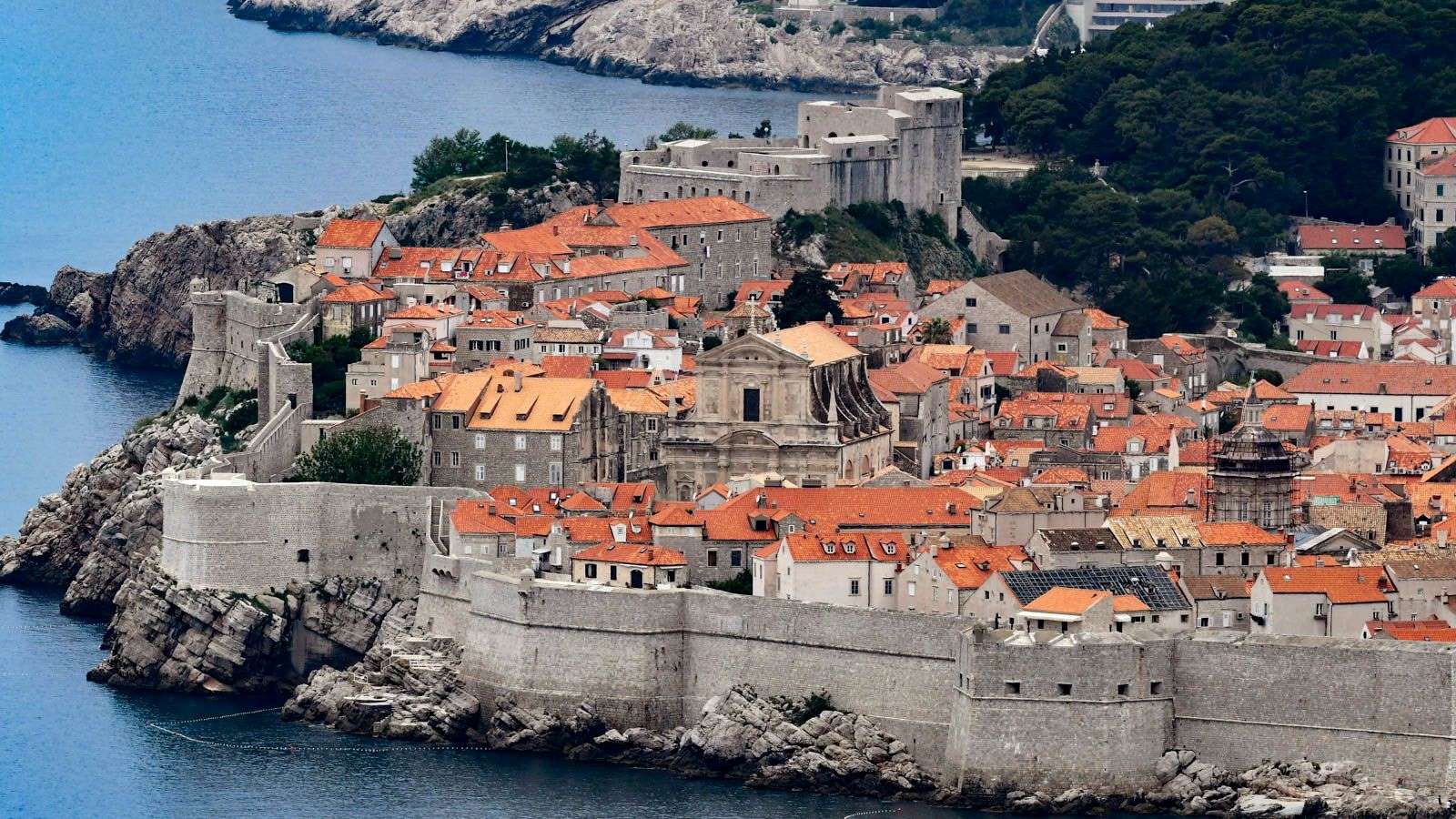 Introduction
Welcome back, fellow globe-trotters! After what feels like an eternity, travel restrictions are slowly being lifted, and we can once again satisfy our wanderlust. As you plan your first post-COVID trip, allow me to introduce you to a captivating destination that should be at the top of your list – Croatia. This gem of the Adriatic Sea, nestled between Central Europe and the Balkans, offers a perfect blend of history, natural beauty, and vibrant culture.
Croatia boasts an incredible diversity that will appeal to all types of travelers. Whether you are seeking sun-kissed beaches, ancient cities steeped in history, or breathtaking landscapes, Croatia has it all. From the stunning coastline dotted with picturesque islands to the charming cities brimming with architectural wonders, every corner of this country promises to leave you in awe.
Not only does Croatia offer an abundance of natural and cultural splendors, but it is also a destination that prioritizes safety and adheres to strict COVID-19 protocols. As the tourism industry ramps up following the pandemic, Croatia has implemented comprehensive measures to ensure the well-being of its residents and visitors. This commitment to safety provides peace of mind as you embark on your long-awaited journey.
Furthermore, Croatia is blessed with a Mediterranean climate, making it an ideal location for a post-COVID getaway. With the sun shining bright and warm temperatures gracing its shores, you can find solace in the abundance of outdoor activities and attractions that await you. So pack your bags, dust off your travel gear, and get ready to experience the wonders of Croatia.
In the next few sections, we will delve into the reasons why Croatia should be your first post-COVID trip destination. From the safety measures in place to the best time to visit and the top attractions to explore, I will guide you through all the essential information you need to plan an unforgettable adventure in this captivating country.
Why Croatia should be your first post-COVID trip destination
As the world begins to recover from the impact of the COVID-19 pandemic, choosing the right destination for your first trip is crucial. Croatia, with its unique combination of natural beauty, rich history, and captivating culture, emerges as the perfect choice. Here's why:
1. Safety: Croatia has implemented stringent safety measures to ensure the well-being of visitors. The country has closely followed guidelines from health authorities and implemented protocols to minimize the risk of transmission. From enhanced sanitation practices in accommodations and attractions to the availability of hand sanitizing stations, you can explore Croatia with confidence.
2. Outdoor adventures: After months spent indoors, Croatia offers an abundance of outdoor activities to reconnect with nature. From hiking the stunning Plitvice Lakes National Park to sailing around the breathtaking Dalmatian Islands, you can experience the beauty of Croatia while embracing the freedom of the great outdoors.
3. Tranquil beaches and islands: Croatia is renowned for its pristine beaches and picturesque islands. Whether you choose the bustling beaches of Split and Dubrovnik or seek serenity in secluded island retreats like Hvar or Korčula, you can relax and rejuvenate under the warm Mediterranean sun, away from crowded tourist hotspots.
4. Rich cultural heritage: Croatia boasts a fascinating history and is home to numerous UNESCO World Heritage Sites, such as the ancient city of Dubrovnik and the historical complex of Split with the Diocletian's Palace. Immerse yourself in centuries-old architecture, wander through narrow stone streets, and indulge in the vibrant local culture.
5. Gastronomic delights: Croatian cuisine is a delightful fusion of Mediterranean and Eastern European flavors. From fresh seafood delicacies along the coast to hearty meat dishes in the interior, you can embark on a culinary adventure and tantalize your taste buds with traditional dishes like peka, octopus salad, and Plavac Mali wine.
6. Welcoming locals: Known for their warm hospitality, Croatians are eager to welcome travelers back to their beloved country. You will encounter friendly locals who are proud to share their cultural traditions and ensure you have an unforgettable experience.
7. Value for money: Compared to other European destinations, Croatia offers great value for money. From affordable accommodations to reasonably priced dining options, you can enjoy a memorable trip without breaking the bank.
When considering your first post-COVID trip, Croatia shines as an alluring destination that checks all the boxes. Its commitment to safety, stunning natural landscapes, rich cultural heritage, and mouthwatering cuisine make it an irresistible choice. So pack your bags and get ready for an extraordinary adventure in Croatia.
Safety measures and protocols in Croatia
Croatia takes the health and safety of its residents and visitors seriously. As you plan your post-COVID trip to this wonderful country, it's important to familiarize yourself with the safety measures and protocols in place. Here's what you need to know:
1. Health screenings: Upon arrival in Croatia, travelers may be subject to health screenings, including temperature checks and completion of health questionnaires. These measures help identify potential cases and ensure the safety of everyone entering the country.
2. Mask wearing: The use of face masks is mandatory in certain indoor public spaces, including shops, public transportation, and cultural institutions. It is recommended to carry an ample supply of masks to comply with the requirements and ensure your safety.
3. Social distancing: Adhering to social distancing guidelines is crucial to prevent the spread of COVID-19. Maintain a distance of at least 1.5 meters from others who are not in your travel group. This applies to public areas, restaurants, and tourist attractions.
4. Enhanced cleanliness: Croatian hotels, restaurants, and tourist attractions have implemented stringent cleaning and sanitation practices. Public areas, accommodations, and facilities undergo regular disinfection, ensuring a safe environment for visitors.
5. Hand hygiene: Hand sanitizers are readily available in public spaces and establishments throughout Croatia. It is recommended to carry your own personal hand sanitizer for additional hygiene measures, especially when handwashing facilities are not easily accessible.
6. Updated information: Stay informed about the latest travel advisories and COVID-19 updates from reliable sources such as the Croatian Ministry of Interior and the Croatian National Tourist Board. Flexibility is important, as regulations and entry requirements may change with little notice.
7. Vaccination and testing: Before traveling to Croatia, familiarize yourself with the latest requirements regarding vaccination and testing. While vaccination is not a specific requirement for entry, certain exemptions and benefits may apply to vaccinated individuals.
Croatia's commitment to implementing safety measures and protocols ensures that you can explore the country with confidence and peace of mind. As responsible travelers, it is vital to follow these guidelines to protect yourself, the local community, and fellow travelers.
Remember, safety is a shared responsibility. By adhering to these protocols, you can enjoy the beauty, culture, and hospitality that Croatia has to offer while minimizing the risk of COVID-19 transmission.
Best time to visit Croatia post-COVID
Croatia is a destination that can be enjoyed year-round, each season offering its own unique charm. After the challenges of the COVID-19 pandemic, it's important to consider the best time to visit Croatia to make the most of your post-COVID trip. Here are some factors to consider:
1. Weather: Croatia enjoys a Mediterranean climate, with hot, dry summers and mild, wet winters. The summer months of June to August are popular for beachgoers, with temperatures ranging from 25 to 35 degrees Celsius (77 to 95 degrees Fahrenheit) along the coast. If you prefer milder temperatures and smaller crowds, consider visiting in the shoulder seasons of spring (April to June) and autumn (September to October).
2. Crowds: Peak tourist season in Croatia is during the summer months, when the country sees an influx of visitors. However, due to the impact of the pandemic, it's expected that there may be fewer crowds compared to previous years. If you prefer a more relaxed and peaceful experience, consider traveling outside of the peak months of July and August.
3. Availability and pricing: The availability of accommodations and tourist attractions may vary depending on the time of year. During the peak season, it's advisable to book in advance to secure your preferred hotels and activities. On the other hand, traveling in the shoulder or off-season may offer more flexibility in terms of availability and often comes with lower prices.
4. Festivals and events: Croatia is known for its vibrant festivals and cultural events. From the International Carnival in Rijeka to the Dubrovnik Summer Festival, attending these events can enhance your travel experience. Check the event calendar to see if there are any festivals or cultural happenings that align with your travel dates.
5. Outdoor activities: If you plan to engage in outdoor activities such as hiking, sailing, or exploring national parks, the spring and autumn months offer milder temperatures, making it more comfortable to participate in these activities. The natural beauty of Croatia truly shines during these seasons, with lush green landscapes or colorful autumn foliage.
Remember to check the latest travel restrictions and guidelines in place, as they may affect your decision regarding the best time to visit. Flexibility is key, and it's always a good idea to have alternative plans in case of unforeseen circumstances.
Ultimately, the best time to visit Croatia post-COVID depends on your personal preferences and travel goals. Whether you're seeking vibrant beach parties, peaceful coastal walks, or cultural exploration, Croatia has something to offer in every season. So pack your bags and get ready to embark on an unforgettable adventure in this beautiful country.
Top attractions and activities in Croatia
Croatia is a treasure trove of breathtaking landscapes, historical landmarks, and vibrant culture. As you plan your post-COVID trip, make sure to include these top attractions and activities in Croatia for an unforgettable experience:
1. Dubrovnik: Known as the "Pearl of the Adriatic," Dubrovnik is a UNESCO World Heritage Site and a must-visit destination. Explore the ancient city walls, wander through the picturesque Old Town, and immerse yourself in the rich history and architecture of this enchanting city.
2. Plitvice Lakes National Park: A true natural wonder, Plitvice Lakes National Park is a series of cascading lakes and waterfalls surrounded by lush green forests. Follow the wooden pathways that wind through the park, allowing you to marvel at the turquoise lakes and the vibrant shades of emerald and turquoise.
3. Split: Home to the iconic Diocletian's Palace, Split is a city where history blends seamlessly with modern life. Explore the narrow streets of the Old Town, visit the ancient ruins, and enjoy the vibrant café culture that permeates this coastal gem.
4. Hvar: Known for its glamorous nightlife and stunning beaches, the island of Hvar is a favorite destination for those seeking a mix of relaxation and excitement. Marvel at the lavender fields, savor local cuisine in waterfront restaurants, and soak up the sun on the beautiful beaches.
5. Krka National Park: Similar to Plitvice Lakes, Krka National Park boasts magnificent waterfalls and crystal-clear lakes. Swim in the refreshing pools, explore the lush trails, and witness the beauty of Skradinski Buk, the park's most impressive waterfall.
6. Pula: Located in the heart of the Istrian Peninsula, Pula is famous for its well-preserved Roman amphitheater, one of the largest in the world. Step back in time as you explore this ancient city and take in its rich cultural heritage.
7. Game of Thrones filming locations: If you are a fan of the hit TV series Game of Thrones, Croatia is a dream come true. Visit the city walls of Dubrovnik, which served as King's Landing, or explore the scenic city of Split, where many memorable scenes were filmed.
8. Island hopping: Croatia boasts a collection of idyllic islands that are perfect for day trips or extended stays. From the serene beauty of Vis to the party atmosphere of Pag, there is an island to suit every preference.
9. Zagreb: As Croatia's capital, Zagreb offers a vibrant blend of history, culture, and modernity. Explore the charming medieval Upper Town, visit numerous museums and galleries, and savor the local cuisine that reflects the country's diverse culinary traditions.
10. Wine tasting in Istria: Istria is renowned for its vineyards and excellent wines. Embark on a wine tasting tour and sample a variety of local wines, accompanied by delicious regional delicacies.
These are just a few highlights of the many attractions and activities that Croatia has to offer. Whether you're seeking natural wonders, historical landmarks, or cultural experiences, Croatia will captivate you with its beauty and charm. Get ready to embark on an extraordinary journey filled with unforgettable moments and lasting memories.
Exploring the stunning Croatian coastline
Croatia is blessed with a breathtaking coastline that stretches along the Adriatic Sea. Post-COVID, exploring this stunning coastal region should be at the top of your travel itinerary. From hidden coves to vibrant beach towns, there is so much to discover along the Croatian coastline.
1. Split: Start your coastal adventure in the lively city of Split. Stroll along the palm-lined promenade of Riva, soak up the sun on sandy Bacvice beach, and explore the ancient walls of Diocletian's Palace. Split offers a perfect mix of history, culture, and beachside relaxation.
2. Dubrovnik: Known as the "Pearl of the Adriatic," Dubrovnik's coastline is a picturesque blend of ancient walls, red-roofed buildings, and sparkling azure waters. Walk along the city walls for panoramic views, visit the charming Lokrum Island, and dive into the crystal-clear Adriatic Sea.
3. Hvar: For those seeking a luxurious beach getaway, Hvar is the place to be. The island boasts stunning beaches, including the famous Zlatni Rat, known for its unique shape. Explore hidden coves, indulge in water sports, and experience the vibrant nightlife that has made Hvar a hotspot for the jet set.
4. Makarska Riviera: This stretch of coastline is a paradise for beach lovers. With crystal-clear waters and pebbly beaches backed by the awe-inspiring Biokovo Mountain, the Makarska Riviera offers the perfect setting for relaxation and outdoor activities. Don't miss the chance to explore the nearby nature parks and hike through the stunning mountain scenery.
5. Zadar: Situated in northern Dalmatia, Zadar is a captivating city with a unique blend of historical and modern attractions. Explore the Old Town with its Roman ruins, admire the famous Sea Organ and Sun Salutation, and take a dip in the clear waters of Kolovare beach.
6. Istrian Peninsula: The Istrian coastline, with its charming medieval towns and picturesque beaches, is a gem waiting to be explored. Visit the historic town of Rovinj, swim in the crystal-clear waters of the Blue Cave, and indulge in the delicious seafood and truffle dishes that define Istria's culinary scene.
7. Kornati National Park: Embark on a boat trip and explore the stunning archipelago of the Kornati Islands. With its rugged coastline, hidden bays, and vibrant marine life, this national park is a paradise for nature lovers and snorkeling enthusiasts. Dive into the turquoise waters and discover the wonders that lie beneath the surface.
Whether you prefer bustling beach towns or secluded coves, the Croatian coastline offers a diverse range of options to suit every traveler's preferences. Bask in the sun on pristine beaches, dive into the crystal-clear waters, and immerse yourself in the beauty of Croatia's coastal treasures.
Discovering the charming cities of Croatia
Croatia is home to a multitude of charming cities, each with its own unique character and attractions. Exploring these cities is a must on your post-COVID trip, as they offer a glimpse into Croatia's rich history, culture, and architectural wonders. Here are some of the cities that should be on your itinerary:
1. Dubrovnik: Known as the "Pearl of the Adriatic," Dubrovnik is a city steeped in history and surrounded by ancient walls. Walk along the marble-paved Stradun, explore the narrow streets of the Old Town, and admire the impressive architecture, including the iconic city walls and the Gothic-Renaissance Rector's Palace.
2. Split: Split is a vibrant coastal city famous for its fascinating blend of ancient ruins and modern life. Stroll through Diocletian's Palace, a UNESCO World Heritage Site, and explore the bustling maze of narrow streets filled with shops, restaurants, and hidden courtyards.
3. Zagreb: Croatia's capital, Zagreb, offers a delightful mix of history, culture, and metropolitan charm. Visit the medieval upper town, stroll through the vibrant streets of the Lower Town, and immerse yourself in the city's vibrant arts, music, and culinary scene.
4. Zadar: Located on the Dalmatian coast, Zadar is a city that seamlessly blends historical treasures with modern attractions. Marvel at the unique Sea Organ, an architectural sound art installation that produces ethereal music from the waves, and visit the Roman Forum, an impressive archaeological site.
5. Rovinj: Situated on the Istrian Peninsula, Rovinj is a postcard-perfect city known for its Old Town filled with colorful buildings and cobblestone streets. Explore St. Euphemia's Basilica, enjoy panoramic views from the church tower, and wander along the charming harbor that exudes a romantic atmosphere.
6. Šibenik: Located along the Adriatic coast, Šibenik is a hidden gem waiting to be discovered. Marvel at the impressive St. James Cathedral, a UNESCO World Heritage Site, explore the medieval streets of the Old Town, and take a leisurely stroll along the waterfront promenade.
7. Pula: Situated in the region of Istria, Pula is known for its well-preserved Roman amphitheater, the Pula Arena. Explore this architectural marvel, visit other historical sites like the Temple of Augustus, and soak up the Mediterranean vibes in this charming coastal city.
Each of these cities tells a unique story and offers a glimpse into Croatia's rich cultural heritage. From ancient Roman ruins to picturesque coastal vistas, these cities will enchant you with their beauty and leave you with lasting memories.
Indulging in the delicious Croatian cuisine
One cannot truly experience Croatia without indulging in its mouthwatering cuisine. Influenced by its Mediterranean location and neighboring countries, Croatian food is a rich tapestry of flavors and culinary traditions. Get ready to embark on a gastronomic adventure as you explore the diverse and delicious Croatian cuisine.
1. Seafood: With a long coastline, it's no surprise that seafood holds a prominent place in Croatian cuisine. Enjoy freshly caught fish such as sea bass, bream, and tuna, prepared simply and seasoned with olive oil, garlic, and Mediterranean herbs. Don't miss trying the famous Dalmatian specialty, black risotto made with cuttlefish ink.
2. Grilled dishes: Croatian cuisine embraces outdoor grilling, and you'll find an array of succulent grilled meats. From juicy lamb and pork chops to Ćevapi (grilled meat sausages) and pljeskavica (minced meat patties), these grilled delights are often accompanied by hearty side dishes like roasted potatoes or fresh salads.
3. Peka: Peka is a traditional Croatian cooking method that involves slow-cooking meat or seafood in a covered dish, usually with potatoes and vegetables. The ingredients are placed in a baking dish and placed in a fireplace or covered in hot embers, resulting in tender, flavorful dishes with a smoky aroma.
4. Truffles: Istria, in particular, is famous for its truffle production. Indulge in dishes featuring these aromatic fungi, such as truffle-infused pasta, risotto, or even truffle-flavored olive oil. Don't forget to try truffle cheese and truffle honey, which add an earthy yet luxurious touch to any meal.
5. Pag Cheese: Made from the milk of sheep that graze on the rocky pastures of the island of Pag, Pag cheese is a true delicacy. Its distinctive flavor comes from the herbs and salt in the island's grass, resulting in a uniquely savory and slightly salty taste. Enjoy it on its own or paired with local honey and olives.
6. Rakija: This traditional Croatian brandy is made from fermented fruits, such as plums, grapes, or cherries. It is enjoyed as an aperitif or a digestif and is often offered as a sign of hospitality. Sample different varieties of rakija and savor the complex flavors that vary depending on the fruit used in its production.
7. Krafne: A trip to Croatia wouldn't be complete without trying krafne, traditional Croatian doughnuts. These fluffy pastries are usually filled with jam or chocolate and are a favorite sweet treat enjoyed throughout the country.
From coastal delights to hearty meat dishes and sweet indulgences, Croatian cuisine offers a range of flavors and culinary experiences to satisfy any palate. Pair your meals with local wines, such as Plavac Mali and Graševina, and immerse yourself in the gastronomic wonders of this beautiful country.
Recommendations for accommodations in Croatia
When planning your post-COVID trip to Croatia, finding the right accommodation plays a crucial role in ensuring a comfortable and enjoyable stay. Croatia offers a wide range of options to suit every traveler's preferences and budget. Here are some recommendations for accommodations in Croatia:
1. Hotels: Croatia boasts a variety of hotels, ranging from luxurious resorts to small boutique establishments. Along the coastal regions, you'll find beachfront hotels offering stunning views and easy access to the crystal-clear Adriatic Sea. In the cities, there are charming boutique hotels located in historic buildings, providing an authentic and intimate experience.
2. Villas and Apartments: For a more private and self-catering experience, renting a villa or apartment can be an excellent choice. This option is ideal for families or groups of friends who prefer the flexibility and convenience of having their own space. Villas and apartments are available in various locations, including coastal towns, countryside retreats, and charming villages.
3. Bed and Breakfasts: Bed and Breakfast accommodations offer a homely atmosphere and personalized service. Many are family-run establishments that provide a comfortable and welcoming environment. They are often found in coastal areas and smaller towns, offering an opportunity to connect with local hosts and experience Croatian hospitality firsthand.
4. Agritourism: For a unique and immersive experience, consider staying in an agritourism establishment. These rural accommodations allow you to live close to nature and experience the authentic Croatian countryside. Enjoy home-cooked meals made from local produce, participate in farming activities, and savor the tranquility of the picturesque landscapes.
5. Campsites: Croatia is renowned for its camping opportunities, with a plethora of campsites scattered along its stunning coastline and inland areas. Whether you prefer a tent, caravan, or motorhome, campsites offer a budget-friendly option for those seeking a more rustic experience. Many campsites provide modern amenities, swimming pools, and direct access to the beach or nature parks.
6. Unique accommodations: Croatia also offers a range of unique and one-of-a-kind accommodation experiences. From lighthouses perched on remote islands to treehouses nestled in forests, there are unconventional options that will take your stay to another level. These unique accommodations provide not only a place to sleep but also an unforgettable memory.
Remember to book your accommodations in advance, especially during the peak travel season, to secure your preferred choice. Consider factors such as location, amenities, reviews, and proximity to attractions when making your decision.
Regardless of the type of accommodation you choose, the warmth and hospitality of the Croatian people will make your stay memorable. So select the option that suits your preferences and budget, and get ready to immerse yourself in the beauty and charm of Croatia.
Conclusion
As you plan your first post-COVID trip, Croatia emerges as an enticing destination that ticks all the boxes – from stunning natural landscapes to rich history, vibrant culture, and delicious cuisine. The country's commitment to safety measures and protocols provides peace of mind, allowing you to explore with confidence. Whether you choose to relax on the sun-kissed beaches, indulge in the coastal delights, or immerse yourself in the captivating cities, Croatia promises an unforgettable experience.
From the magical city of Dubrovnik, with its ancient walls and picturesque streets, to the vibrant coastal town of Split and the charming Istrian cities, Croatia offers a tapestry of cultural and historical wonders. Explore the stunning coastline, with its hidden coves and vibrant beach towns, or venture inland to discover the natural beauty of national parks and the warmth of rural hospitality. Indulge in the mouthwatering delights of Croatian cuisine, from fresh seafood to savory grilled dishes and exquisite truffles.
Whether you choose to stay in luxury hotels, cozy bed and breakfasts, or unique accommodations, Croatia offers a range of options to suit every traveler's preferences. The welcoming locals, breathtaking landscapes, and rich cultural heritage will leave an indelible impression on your heart, creating memories that will last a lifetime.
As you embark on your post-COVID adventure in Croatia, remember to follow the safety measures and protocols in place to ensure the well-being of yourself and the local community. Stay informed about the latest travel advisories and any specific requirements for entry into the country.
Now, it's time to pack your bags, embrace the wanderlust in your soul, and set off on an extraordinary journey to Croatia. Let the beauty, culture, and warmth of this incredible country welcome you back to the magic of travel.