What To Expect From The Weather In Palm Springs, California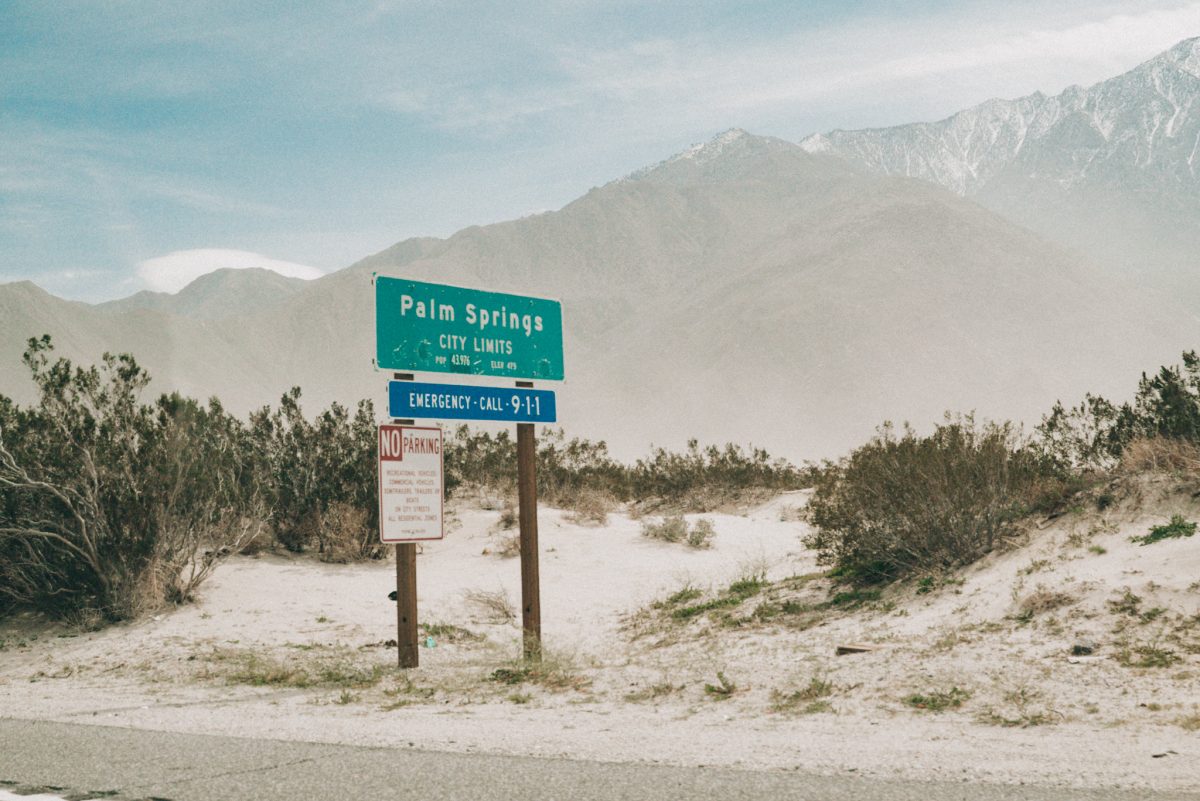 Palm Springs is an oasis amidst California desert. What makes this desert resort city a popular getaway destination for Californians and travellers is its weather. Besides the iconic places, the weather in Palm Springs, California has lured some celebrities away from the busy streets of dusty LA to a slower lifestyle.
Palm Springs boasts iconic mid-century architecture and boulevards running along their signature palm trees-against-the desert-backdrop landscape.
Celebrity tours give you a glimpse at the glitter and glamour. A variety of museums and art projects provide you with a taste of the city's history and creative spirit. Hiking and bike-riding keep you active as one of the must-do activities in Palm Springs.
Various vista points and mesmerising views of the desert's grandeur will make you catch your breath. Of course, this list of attractions is far from the full set of riches Palm Springs has to offer. Golf is in high demand here, while high-class casinos and nightlife are a few other things to keep your eyes open for.
As a bonus, if you're a shopping aficionado, this city will pack your suitcase full or even make you buy a new one. Tonnes of different design and art shops along with vintage boutiques await your visit.
If you want to get in touch with the local nature, Palm Springs is a good starting point for discovering Joshua Tree National Park. Alternatively, you can ride on the Palm Springs Aerial Tramway and enjoy sights of Chino Canyon.
Palm Springs, CA offers a wide array of activities for travellers and a wise tourist like you may wonder when is the best time to plan a visit. That is why we'll take a look at what to expect from the weather in this wonderful place, how to pick the best season to your taste, and how to pack accordingly.
Weather In Palm Springs
As mentioned, Palms Springs is located in a desert. And you're right if you'd expect the weather here to be hot, hot, and hot. Clear skies and sunshine will almost certainly greet you whatever the season you choose to come here. On average, this area gets more than 350 sunny days a year so it would be a big surprise to see an overcast sky.
Desert climate determines the levels of humidity in Palm Springs. Dry air and dry soil prevail in surrounding areas as it never rains there. At most, you can count on several rainy days a year. However, you might want to consider when planning your trip since some differences in the weather occur throughout the year.
Most people find winter in Palm Springs very warm. Mild weather during low season granted Palm Springs region with one of the most pleasant winter climates in the USA. The coolest months are December and January.
The average temperature during these days will stay at 15-21°C (60-70F). This kind of weather makes winter the best season for outdoor activities like golfing or hiking.
Winter nights are the coldest times throughout the year. Once the sun goes over the mountains, temperature slides down to 4-5°C (40F).
Sometimes it may even get chilly but no lower than the record low -7°C (19F), recorded on January 22, 1937. When the first sun rays light up the rooftops of Palm Springs, the warmth quickly recovers to its normal mildness.
In case you want to catch a true rarity of rain in Palm Springs, winter is the best time for you to come. The overall amount of precipitation throughout the year is no more than 126mm (4.97inches). And winter season gets almost all of it!
Winter in Palm Springs is an interesting time that gives you a chance to both sunbathe in a bikini during the day and curl up with a cup of hot cocoa during the night.
Spring In Palm Springs
Spring comes early to Palm Springs. Winter starts losing its grip already in mid-February. By mid-March spring is in the air.
In March and April average daily temperature rises to 21-32°C (70-90F). For some travellers from colder parts of the world, this would already feel toasty, but for Palm Springs residents, even early May with its 37-40°C (100F) is still low season temps.
The chance of rain by that time falls from minimum to almost impossible. Days become longer and the sun cuts out a bigger share of the day easing into its daily toasting routine of the upcoming summer.
Summer In Palm Springs
Californian summer can be a challenging season. It gets so hot in Palm Springs during summer that you could easily have your eggs over-easy on bare stones outside. June breaks through with 40+°C (105F+) and begins to warm up a frying pan.
Don't sweat too early, as the hottest time of the year comes in July until September.
During these months, the daily temperature reaches 44-48°C (110-115F). The historical maximum temperature in Palm Springs was recorded quite recently. Two days in a row, on July 28 and 29 in 1995 local swelter spiked 51°C (123.8F).
However, once the sun goes down, you can crawl out of your AC-ed shelter and enjoy the mellow comfort of 15-20°C (60-70F) during the night. Palm Springs is obviously no Death Valley.
Drive just a couple of dozen miles north-east of Palm Springs and the air temperature becomes unbearable. If you aren't used to the dry hot weather, desert summer might come down on you pretty hard.
Fall In Palm Springs
Unlike the spring, fall in Palms Springs is in no hurry to arrive. The average temperature in September is 35-38°C (approx. 100F). Mild warm weather lingers even through October and November, at a cooler rate of 25-32°C (75-90F).
Nevertheless, rain is nowhere to be seen in the fall. Palm Spring hardly gets 0.32 inch (8mm) of precipitation in that period. Only days getting shorter and nights longer are there to remind us of the upcoming winter.
Things To Pack If You're Going To Palm Springs
One thing you can definitely leave behind no matter the season is an umbrella. If you end up experiencing rain in Palm Springs, consider it an attack of luck and enjoy the rare moment. Year-round, the wardrobe you'll need there is the summer one.
Light, loose garments, dresses, shorts, and hats should be on your shortlist. Take your swimsuit and live like a Palm Springs native – chill by the pool as the majority of accommodation is equipped with at least one.
Bring sunscreen and use it generously, reapplying it every couple hours during the peak sun hours. Excessive sunlight exposure can be a hazard for you and can result in sunburns or a heatstroke. Consider bringing a reusable water bottle and remember to rehydrate!
In case you're planning your visit during winter months, throw in a sweater or a light jacket, a pair of your favourite jeans, and some closed shoes. Those will keep you warm while you'll be taking in the magnificent beauty of the starry sky over the Sonoran desert.
In warmer seasons, layering up might be a good idea too, if you are playing to stay out long after the sundown. Desert takes its tolls, and the temperature might drop drastically during the nighttime. Also, remember to pack your hiking shoes to explore the Palm Springs area on foot.
What Is The Best Time To Go To Palm Springs, California?
If you enjoy long warm days, you can't pick a wrong time to visit Palm Springs. This region is an all-year-round sunspot. However, if you're used to cooler climates, then the most comfortable time for you to take a trip there would be in winter or spring.
Consider that winter holidays are the most popular time with tourists in Palm Springs, tripling the regular population numbers. Choose a date to your liking, put your sunglasses and sunscreen on, and enjoy your stay in the oasis of Sonoran desert.
Now that you know what to expect, check out Things To Do In Palm Springs, California!