What is Glamping and its Difference From Camping?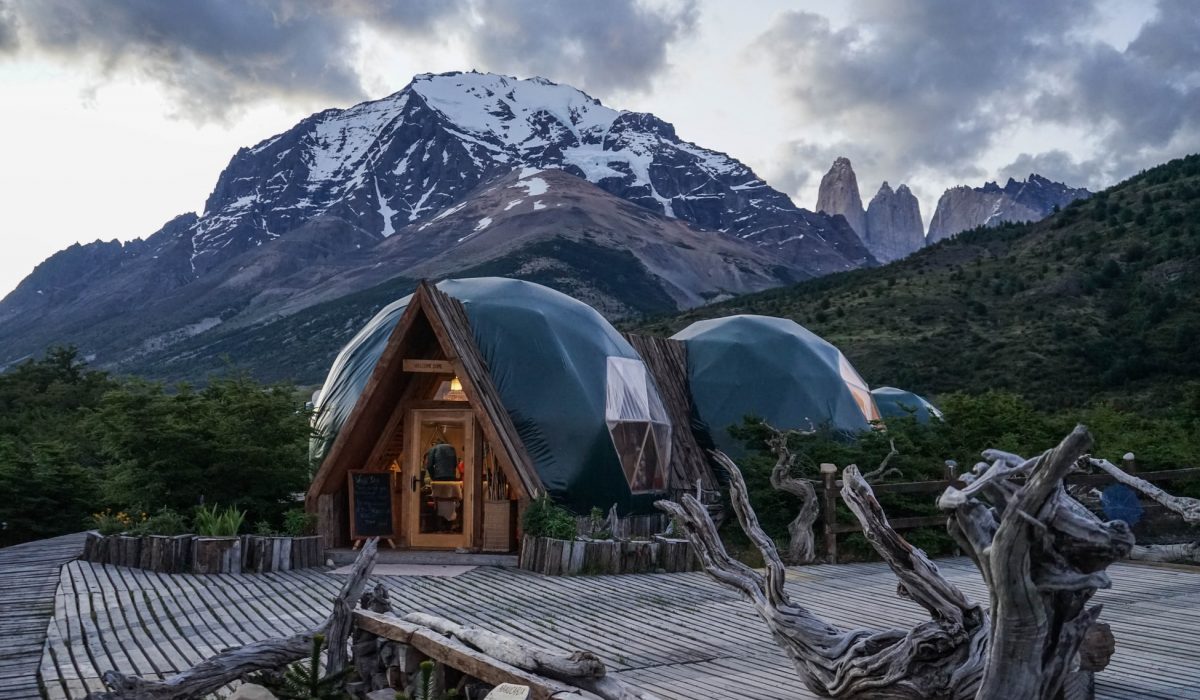 Once in a while, we yearn to be surrounded by nature to reconnect with ourselves and get away from the hustle and bustle of the city. If you like heading the woods just to feel its serene environment, you can go always go camping. If a little more style and comfort are your preference, then you can go on a trendy glamping trip.
As both camping and glamping are essentially outdoor overnight activities, you might be wondering about their difference. This guide introduces you to the new camping trend, and how it differs from your usual camping trip!
What is Camping All About?
In camping, all you need are basic camping essentials: a tent, sleeping bags, food, water, clothes, and your heavy-duty backpack. Whether you use an RV or a tent, camping allows you to strip away the luxuries of home and live closer to nature. Generally, camping is the privilege for you to enjoy the simplicity of life with some basic daily essentials. While it's true that you can camp anywhere from free camping sites, designated RV campsite to your backyards, the expected experience are more or less the same. It could be that you're on a digital detox or to revitalize your relationships by going on a camping trip.
Everyone has their ideal preference when it comes to camping. Somes prefer primitive camping styles, while some prefer it to be more extravagance. Ultimately, the overall camping experience is all boils down to how you make the best of it with your friends and families. Of course, the equipment you're bringing to a camp is a factor but it very much varied from your choice to make things work. However, to help you get started, you first need a camping tent to pitch a tent. While the rest like camping chairs, lights, barbecue pits, and the add-ons are all based on your needs and the efforts you're willing to contribute to making things work.
When it comes to choosing a campsite, the decision is very much depending on your camping style. May it be an all-inclusive campsite with amenities or free campsites that offer basic to zero facilities. All in all, your companions are the one that decides whether you'll going to have a blast on your camping trip.
What is Glamping All About?
On the other hand, if you simply crave staying in a peaceful environment without the hassle of preparing everything on your own, then glamping is a great option. Short for "glamorous camping," glamping is a trend for travelers who want to get in touch with nature without sacrificing the luxuries and conveniences of their homes.
To put it in context, Glamping is like a hybrid of your home and traditional camping. It's in fact, all about having a luxurious and comfortable camping experience. With this luxurious alternative to camping, you're still spending the night outdoors, but this time with a real mattress, a clean toilet, and running water. As an add-on privilege, some glamping sites went to extra miles to satisfy your comfort of storing your food and beverages in a refrigerator. While some camping facilities even allow you to charge your gadgets and stay connected with the digital world with a Wi-Fi connection.
With glamping, you no longer have to stay in a small and cramped tent. There are plenty of variations of camping types and styles with luxury decorations, amenities, and set up to elevate your basic camping to a whole new level. The most noticeable thing about glamping is it usually being set up with larger camping cabins, domes, huts, tipi-style tents, safari-themed lodges, tree houses, and yurts. So, if you're not a fan of primitive camping, glamping should be the one for you.
Camping vs. Glamping: What's the Difference?
What to Expect from Glamping vs. Camping?
Glamping:
When you're planning to go on luxury camping adventures, you should know that glamping isn't just about going to the outdoors. You need to book accommodations in advance with a glamping company or operator. These companies usually provide you with a specific glamping package, depending on your preferred inclusions and the number of people staying. Luxury camping accommodations usually include airconditioned glamping tents, balconies, mattresses with fresh linen and sheets, kitchen amenities, and toilets. Some camping grounds also offer free Wi-Fi!
Camping:
As for a camping trip, you should do your research in advance as to where to camp, what to take note at the campsite, and so on. A typical mistake many campers used to make is never to do enough research to find out what is the hidden cost to book a night at the campsite. Also, unknowingly neglected the law to do free camping in a restricted area. Outdoor camping is all about preparation, whether is for the camping gadgets or weather check if you're going to put yourself in the wild. The least to take note of the surroundings and to double-check your safeties.
Does Glamping have Toilets?
Whether they're nearby or en suite, glamping generally provides you access to toilets. Some glamping grounds do not offer showers and bathrooms in your own tent, but they do have separate bathhouses and toilets for your use. Toilets on glamping sites are also more accessible than the ones in ordinary camping grounds.
If you prefer buying your own luxury tent, then the inclusion of toilets is entirely dependent on you. Some big tents already have toilet quarters, while some require a DIY toilet setup. If you choose a glamping tent designed for stationery usage, then it's likely built with a toilet ready for use. Depending on your camping location, you may need the help of an expert, such as a plumber or a contractor to set up the toilet.
When it's compared with the typically outdoor camping, primitive campers do not have the privilege to access these facilities. It's common for primitive campers to search for a common area to wash up.
How Much Does Glamping and Camping Cost?
Not all glamping experiences are created equal. They also do not cost the same, either. In general, however, glamping can cost approximately $400 per person, $350 for a minimum of four people, and $600 for two people.
The price to pay for your trendy glamping experience will depend entirely on the location of the site, the number of guests staying, and the inclusions on your package. Some accommodations also serve breakfast at an additional cost, while some offer them on the house. There are also glamping companies that offer glamping packages for families and friends for a discounted price. As for camping, the amount you're about to spend varies depending on the type of camping you're in. If you already have the camping equipment ready, typically, you won't spend more than $50 bucks per night to camp at RV campsite. If you've done your research for a free campsite, you're unlikely to spend on anything else than your food.
Does Glamping Allow Pets?
Are you worried about leaving your pets at home when you go glamping? Fret not! Nowadays, more and more pet-friendly glamping grounds are available for your choosing. With glamping, you can now share the beauty of the outdoors with your furry friends. Don't forget to bring your pet's favorite toy and blanket during your glamping adventure!
Is Glamping Family-Friendly?
Unlike traditional camping, glamourous camping provides you with a more comfortable experience of the outdoors since it has complete amenities and essentials. There are several luxury camping accommodations. Tree houses, camping pods, spacious safari tents, and large yurts provide a comfortable glamping experience for the whole family.
If you want a perfect getaway to disconnect your children from their gadgets, then your family should try camping at a glamorous site at some point. Some camping grounds for families have secure woodlands, bonfire spots for toasting marshmallows, and different play facilities to explore with the whole family. Depending on the activities you like to do while camping, there are many glamping sites that can cater to your family's preferences.
Is Glamping All-Inclusive?
Compared to ordinary camping, glamping provides a more comfortable and luxurious experience of the outdoors. As the great outdoors is home to many activities, such as skiing, mountain climbing, snowboarding, and hiking, you can do a lot of activities when you go glamping. Many glamping companies provide all-inclusive outdoor experiences. For a more unforgettable experience, you can combine your luxury camping trip with thrill-seeking adventures. There is definitely something waiting for you in the great outdoors!
Get Your Glam On!
Now that you've identified the difference between these camping and glamping, which one do you prefer? The next time you're planning a getaway to break your usual routine, forget about hotels and resorts! Experience the outdoors without leaving the comforts and luxury of your dream vacation hotel! Regardless of your preference, going on a glamping venture is one of the must-try activities you can have as a traveler.
Do you have any firsthand experience with luxury camping? If yes, will you consider doing it again? We'd love to hear your insights and feedback about glamping! You may contact us, or please leave a comment below.