The Ultimate Mother's Day Gift Guide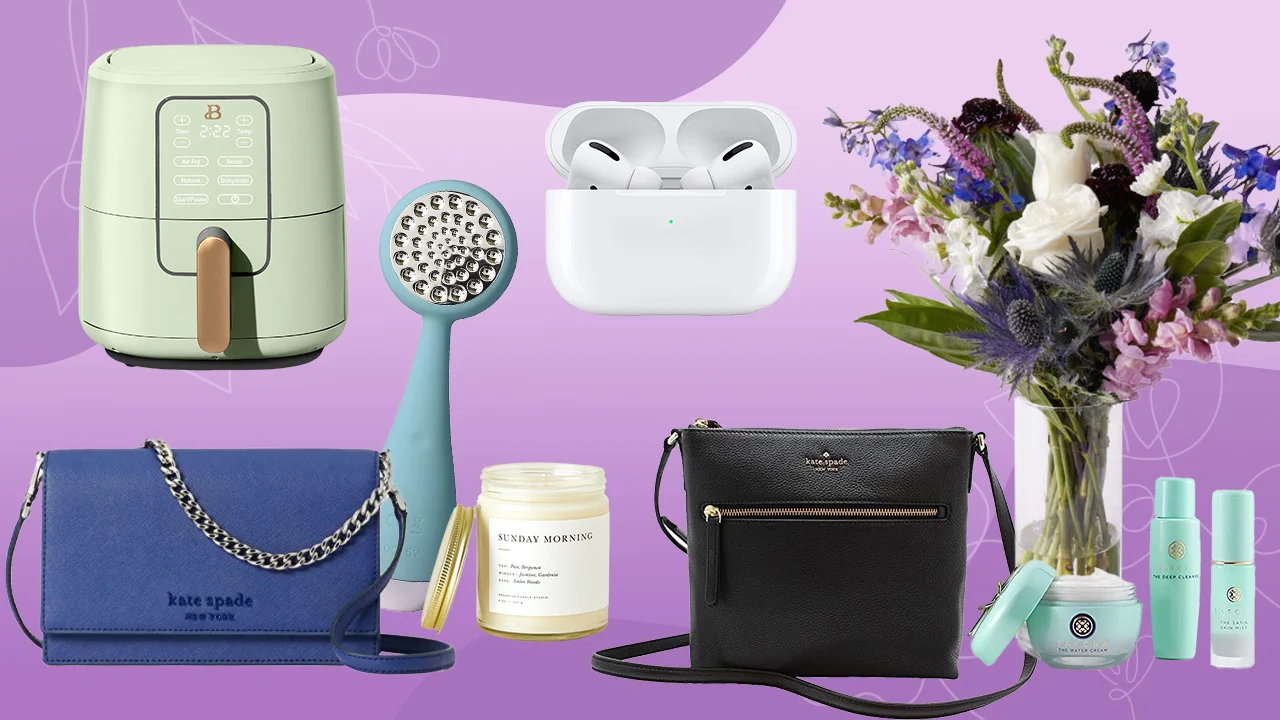 Introduction
Welcome to the ultimate Mother's Day Gift Guide! Mother's Day is a special occasion where we celebrate and show our appreciation for the incredible women in our lives. It's a time to honor mothers, grandmothers, stepmothers, and all maternal figures who have made a significant impact on our lives. While there's no gift that can truly express the depth of our love and gratitude, finding a thoughtful and meaningful present can make her day even more special.
In this comprehensive gift guide, we've curated a collection of ideas to help you find the perfect gift for your mom. Whether she's into personalized gifts, beauty and wellness, fashion and accessories, kitchen and home, tech and gadgets, DIY and handmade, subscription boxes, or experiential gifts, we've got you covered. We'll also explore thoughtful gestures that can make her feel loved and appreciated, no matter the size of the gift.
Remember, it's the sentiment behind the gift that counts the most. Take the time to consider her interests, preferences, and personality traits. Reflect on the moments and memories you've shared together, and choose something that resonates with her on a deep level. A gift that shows you truly understand and value her as an individual will have a lasting impact and create cherished memories for years to come.
So, let's dive into this Mother's Day Gift Guide and find that perfect present to celebrate the amazing woman in your life!
Personalized Gifts
Personalized gifts are a wonderful way to show your mom that you've put thought and effort into her gift. These unique and special items can be tailored specifically to her, making them truly one-of-a-kind. Here are some personalized gift ideas that are sure to bring a smile to her face:
Engraved Jewelry: A piece of jewelry with a personalized message or her initial is a timeless and sentimental gift. Choose from necklaces, bracelets, or rings that can be engraved with her name, a special date, or a heartfelt message.
Customized Photo Gifts: Turn her favorite memories into treasured keepsakes. You can create custom photo calendars, photo books, or canvas prints featuring pictures of your family, vacations, or special occasions.
Monogrammed Items: From monogrammed towels to monogrammed robes, there are numerous options to add a personal touch to everyday items. Consider her initials or even the initials of her children for a thoughtful and elegant gift.
Customized Home Decor: Help your mom add a personal touch to her living space with customized home decor items. From personalized family signs to engraved cutting boards, these gifts will not only be visually appealing but also hold sentimental value.
Personalized Stationery: If your mom enjoys writing or sending cards, personalized stationery is a great choice. Look for notepads, note cards, or journals that can be customized with her name or a special message.
When choosing a personalized gift, think about what would resonate most with your mom's interests and personality. Consider her favorite colors, hobbies, or meaningful symbols that hold significance to her. With a personalized gift, you can make her Mother's Day extra special and show her how much she means to you.
Beauty and Wellness Gifts
For the mom who enjoys pampering herself and taking care of her well-being, beauty and wellness gifts are the perfect choice. These gifts can help her relax, rejuvenate, and feel her best. Here are some ideas to consider:
Spa Gift Set: Treat your mom to a luxurious spa experience at home with a spa gift set. Look for sets that include bath salts, body scrubs, lotions, and aromatherapy candles for a complete relaxation experience.
Skincare Products: Help your mom enhance her skincare routine with high-quality skincare products. From serums and moisturizers to face masks and eye creams, there are plenty of options available to suit her specific needs.
Massage Gift Certificate: Give your mom the gift of relaxation with a massage gift certificate. Whether it's a Swedish massage, hot stone massage, or deep tissue massage, this thoughtful gesture will allow her to indulge in some much-needed self-care.
Yoga or Meditation Accessories: If your mom enjoys yoga or meditation, consider gifting her some accessories to enhance her practice. This could include a yoga mat, meditation cushion, or a subscription to an online yoga and meditation app.
Aromatherapy Diffuser: Create a soothing and calming atmosphere in your mom's home with an aromatherapy diffuser. Pair it with essential oils in her favorite scents to promote relaxation and a sense of well-being.
When choosing a beauty or wellness gift, consider your mom's preferences and any specific concerns she may have. Think about what would make her feel pampered, relaxed, and confident. These thoughtful gifts will not only show your love and appreciation but also encourage her to prioritize self-care and embrace her inner beauty.
Fashion and Accessories Gifts
If your mom has a flair for fashion and loves expressing her personal style, consider gifting her fashionable accessories that will complement her wardrobe. Here are some fashion-forward gift ideas to inspire you:
Statement Jewelry: Add a touch of elegance and glamour to your mom's outfits with statement jewelry pieces. From bold necklaces to oversized earrings, these accessories can instantly elevate any look.
Designer Handbag: Spoil your mom with a luxurious designer handbag that she's been eyeing. Choose a classic style in a color or pattern that suits her taste, and she'll be able to carry it with pride for years to come.
Stylish Scarves: Scarves are versatile accessories that can add a pop of color and texture to any ensemble. Look for soft and lightweight scarves in vibrant patterns or luxurious fabrics like silk or cashmere.
Chic Sunglasses: Help your mom make a fashion statement while protecting her eyes with a pair of fashionable sunglasses. Choose a trendy shape or opt for a timeless style like aviators or cat-eye frames.
Smartwatch or Fitness Tracker: If your mom is into fitness and technology, a smartwatch or fitness tracker can be a stylish and functional gift. Look for models that offer customizable watch faces and features that suit her lifestyle.
When selecting a fashion or accessory gift for your mom, consider her personal style, favorite colors, and any specific items she may have mentioned wanting. By choosing a gift that reflects her taste and interests, you'll be able to make her feel stylish and confident.
Kitchen and Home Gifts
If your mom enjoys cooking, baking, or simply spending time in the kitchen, consider gifting her something that will enhance her culinary skills or bring a touch of beauty to her home. Here are some kitchen and home gift ideas that she's sure to love:
High-Quality Cookware: Upgrade your mom's kitchen with a set of high-quality cookware. Look for pots, pans, and utensils that are durable, easy to clean, and suitable for her cooking preferences.
Cooking Books: Inspire your mom's culinary adventures with a collection of cooking books. Whether she's interested in trying new recipes or honing her skills in a particular cuisine, there's a cookbook out there for every taste.
Gourmet Food Basket: Treat your mom to a selection of gourmet foods and treats. You can put together a custom gift basket with her favorite chocolates, cheeses, crackers, and other gourmet delights.
Beautiful Serveware: Help your mom entertain in style with beautiful serveware. Look for elegant platters, bowls, or cake stands that will add a touch of sophistication to her dining table.
Indoor Plants or Herb Garden: Bring the beauty of nature indoors with an assortment of indoor plants or a herb garden kit. Not only do plants add a fresh and vibrant feel to any space, but they also purify the air and provide a calming ambiance.
When choosing a kitchen or home gift, consider your mom's cooking style, culinary interests, and home decor preferences. By selecting a gift that aligns with her passions and tastes, you'll be able to make her kitchen or home truly special.
Tech and Gadgets Gifts
If your mom is a tech enthusiast or enjoys using gadgets to make her life easier and more enjoyable, consider gifting her the latest tech gadgets. Here are some ideas that will impress and delight her:
Smart Speaker: A smart speaker with voice recognition capabilities can help your mom streamline her daily routines, listen to her favorite music, and even control smart home devices with ease.
Noise-Canceling Headphones: Help your mom escape into her own world with a pair of high-quality noise-canceling headphones. Whether she's traveling, working, or simply enjoying some quiet time, these headphones will provide an immersive audio experience.
E-Reader: If your mom loves to read, an e-reader can be a perfect gift. It allows her to carry a whole library of books in one lightweight device, making it convenient to enjoy her favorite novels wherever she goes.
Smartwatch: A smartwatch can be a stylish and functional accessory for your mom. It can track her fitness activities, provide notifications, and even allow her to make calls and send messages without reaching for her phone.
Wireless Charger: Eliminate the hassle of tangled cords with a wireless charger. Your mom can simply place her compatible device on the charging pad, and it will start charging without the need for any cables.
When selecting a tech or gadget gift, think about your mom's interests, hobbies, and daily routine. Consider how a particular device can enhance her lifestyle and make her life more convenient or enjoyable. These tech gifts will show your mom that you appreciate her modern sensibilities and support her in embracing the latest technologies.
DIY and Handmade Gifts
DIY and handmade gifts are not only thoughtful and unique but also showcase your creativity and personal touch. These gifts are perfect for the mom who appreciates the value of handmade items and enjoys the sentimental value they hold. Here are some DIY and handmade gift ideas to inspire you:
Handcrafted Jewelry: Create a custom piece of jewelry for your mom by using beads, charms, or pendants that hold a special meaning. You can make a necklace, bracelet, or pair of earrings that reflects her personal style.
Homemade Spa and Bath Products: Pamper your mom with handmade spa and bath products. You can create items like bath bombs, body scrubs, or scented bath salts using natural ingredients and her favorite fragrances.
Customized Photo Album or Scrapbook: Collect and arrange your favorite family photos in a customized photo album or scrapbook. Add captions, decorative elements, and personal notes to create a heartfelt keepsake that she'll cherish.
Hand-knitted or Crocheted Items: If you have knitting or crocheting skills, consider making a cozy scarf, hat, or blanket for your mom. Choose her favorite colors and patterns to make it even more special.
Personalized Recipe Book: Compile your mom's favorite recipes or family recipes into a personalized recipe book. Include handwritten notes, stories, or photos to make it a cherished family heirloom.
When creating a DIY or handmade gift, think about what your mom would appreciate and cherish the most. Consider her hobbies, interests, and preferences. The effort and time you put into making the gift will undoubtedly make it a treasured and meaningful keepsake.
Subscription Boxes
Subscription boxes have gained immense popularity in recent years, and they make for a unique and curated gift experience. With a subscription box, your mom can receive a monthly or quarterly delivery of surprise goodies that align with her interests and preferences. Here are some subscription box ideas to consider:
Beauty Subscription Box: Choose a beauty subscription box that offers a variety of skincare, makeup, and wellness products. Your mom will enjoy trying new products and discovering new brands that cater to her specific needs.
Book Subscription Box: If your mom is an avid reader, a book subscription box can bring a new literary adventure to her doorstep. These curated boxes often include a carefully selected book along with related items like bookmarks, teas, or literary-inspired goodies.
Wine or Craft Beer Subscription Box: For the wine connoisseur or beer enthusiast, a wine or craft beer subscription box can be the perfect gift. Each shipment typically includes a selection of carefully curated wines or craft beers, allowing your mom to explore new flavors and expand her palate.
Food or Snack Subscription Box: Treat your mom's taste buds with a food or snack subscription box. These boxes feature a range of delicious and gourmet treats, making every delivery a delightful culinary experience.
Wellness or Fitness Subscription Box: Help your mom prioritize her well-being with a wellness or fitness subscription box. These boxes often include items like workout gear, healthy snacks, self-care products, and motivational resources.
When choosing a subscription box, consider your mom's interests, hobbies, and preferences. Think about what will bring her joy and excitement with each delivery. With a subscription box, you can give your mom the gift of ongoing surprises and the joy of discovering new products and experiences.
Experiential Gifts
Experiential gifts create lasting memories and offer your mom the opportunity to enjoy a unique and unforgettable experience. These gifts go beyond physical items and provide her with an opportunity to immerse herself in something she loves or try something new. Here are some experiential gift ideas to inspire you:
Spa Day or Wellness Retreat: Treat your mom to a day of relaxation and pampering at a luxurious spa or book a wellness retreat where she can rejuvenate her body and mind.
Cooking Class or Food Tour: If your mom enjoys cooking or exploring different cuisines, book a cooking class or a food tour where she can learn new recipes, culinary techniques, and indulge in delicious food.
Concert or Theater Tickets: Surprise your mom with tickets to her favorite band's concert, a Broadway show, or a local theater performance. This will give her the opportunity to enjoy a memorable night out.
Outdoor Adventure: Plan an outdoor adventure such as a hiking trip, kayaking, hot air balloon ride, or a guided nature tour. It will allow your mom to connect with nature and experience thrilling moments.
Art Workshop or Painting Class: If your mom has a creative side, book an art workshop or painting class where she can learn new techniques or unleash her artistic talents.
When selecting an experiential gift, consider your mom's interests, passions, and any activities she has mentioned wanting to try. Think about what will bring her joy and create lasting memories. An experiential gift will not only provide her with a unique experience but also show her that you value her interests and want to support her in exploring new avenues.
Thoughtful Gestures
While material gifts are wonderful, sometimes it's the simple and heartfelt gestures that mean the most to our moms. These thoughtful gestures show your love, appreciation, and gratitude in a meaningful way. Here are some ideas to inspire you:
Write a Heartfelt Letter: Put your feelings into words and write a heartfelt letter expressing your love and appreciation for your mom. Share your favorite memories, lessons she has taught you, and the impact she has had on your life.
Plan a Special Day: Take the initiative to plan a day dedicated to your mom's happiness. It could be a day trip to her favorite place, a picnic in the park, or a day of relaxation and pampering at home.
Create a Homemade Gift: Put your creative skills to use and make a homemade gift for your mom. It could be a hand-painted picture frame, a personalized photo album, or a handcrafted piece of jewelry.
Cook a Meal: Surprise your mom by cooking her favorite meal or preparing a special brunch or dinner. Set the table with her favorite flowers and create a warm and inviting atmosphere to make the meal even more enjoyable.
Plan a Family Gathering: Organize a family gathering or a virtual get-together to celebrate your mom. It could be a small and intimate gathering or a virtual reunion with extended family members who may not be able to be physically present.
Remember, it's the intention and thought behind these gestures that matter the most. Tailor them to your mom's personality and preferences, and be genuine in your expression of love and appreciation.
Mother's Day is a time to honor and celebrate the incredible women who have shaped our lives. Whether through a material gift, an experiential gesture, or a simple act of love, make sure to show your mom how much she means to you and how grateful you are for her presence in your life.
Conclusion
As we conclude this ultimate Mother's Day Gift Guide, we hope that it has provided you with a plethora of ideas to help you find the perfect gift for your mom. Whether you choose a personalized gift, a beauty and wellness item, a fashion accessory, a kitchen or home product, a tech gadget, a DIY creation, a subscription box, an experiential gift, or a thoughtful gesture, the key is to show your love and appreciation in a way that resonates with your mom's interests and personality.
Remember, the most important aspect of any gift is the sentiment behind it. Take the time to consider your mom's likes, dislikes, hobbies, and aspirations. Reflect on the special moments and memories you've shared, and let that guide you in choosing a gift that truly speaks to her heart.
Whether it's a tangible item, an unforgettable experience, or a gesture of love, what matters most is the thought and effort you put into making Mother's Day memorable for your mom. Show her how much she means to you, not just on this special day but every day.
Lastly, let's not forget that the greatest gift we can give our moms is our time, love, and presence. No matter what you choose to give, make sure to spend quality time with your mom, listen to her, and express your gratitude for her unwavering love and support.
Happy Mother's Day to all the incredible moms out there!