A Local's Guide To Boston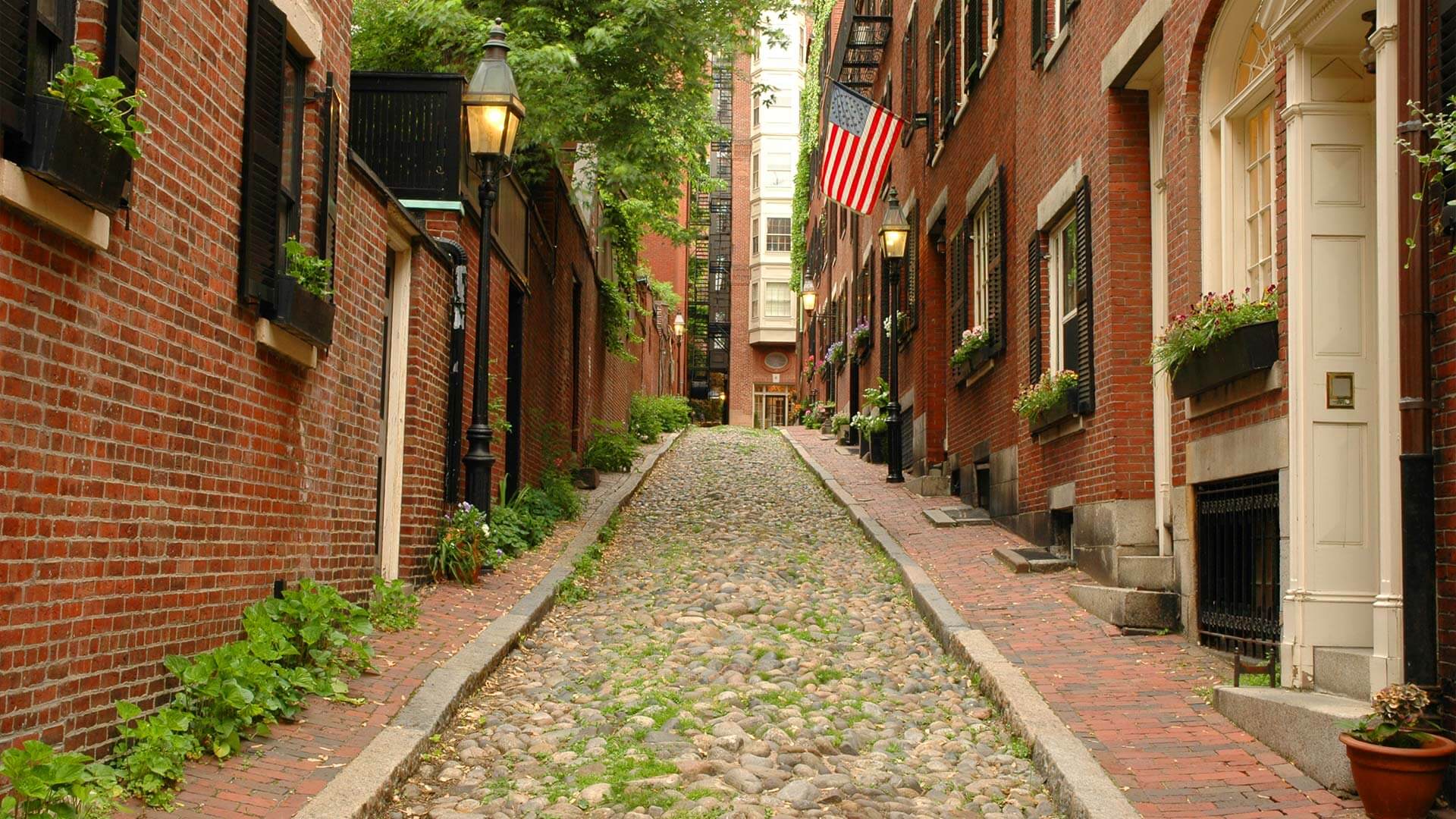 Introduction
Welcome to Boston, a city rich in history, culture, and charm. Whether you're a first-time visitor or a seasoned traveler, Boston has something for everyone. From its picturesque neighborhoods to its world-class museums and iconic landmarks, there is no shortage of things to see and do in the Hub of the Universe.
As a local, I have the inside scoop on the best places to eat, shop, and explore. In this guide, I will take you on a virtual tour of Boston, sharing my favorite neighborhoods, must-visit attractions, and insider tips that will make your trip truly unforgettable.
With its mix of old-world charm and modern innovation, Boston offers a unique blend of history and contemporary culture. Home to prestigious universities such as Harvard and MIT, the city has a vibrant intellectual scene that is reflected in its numerous museums and art galleries. Whether you're interested in American history, science, or the arts, Boston has a museum to suit your interests.
Not only is Boston a cultural hub, but it's also a city of neighborhoods. Each district has its own distinct personality, from the historic cobblestone streets of Beacon Hill to the hip and trendy vibes of the South End. Exploring the different neighborhoods is like embarking on a journey through time, with each street corner revealing a new piece of Boston's storied past.
When it comes to dining, Boston is a culinary paradise. From fresh seafood to international cuisine, there is a dish to satisfy every palate. Be sure to sample the local specialties like clam chowder and lobster rolls, and don't forget to indulge in a slice of Boston cream pie, the city's official dessert.
Shopping enthusiasts will be delighted by the variety of options available in Boston. From high-end boutiques on Newbury Street to quirky vintage stores in Cambridge, you're sure to find that perfect souvenir or unique piece to take home with you.
When the sun goes down, Boston comes alive with a vibrant nightlife scene. From cozy pubs and craft breweries to swanky cocktail lounges and live music venues, there is no shortage of options for a night out on the town.
Getting around Boston is a breeze thanks to its efficient public transportation system. Whether you choose to ride the subway, hop on a bus, or take a leisurely stroll along the city's scenic streets, you'll have no trouble navigating this compact and walkable city.
So whether you're planning a weekend getaway or a longer stay, Boston is a city that never fails to charm its visitors. Let's dive into the heart of the city and discover all that Boston has to offer!
Neighborhoods
Boston is made up of diverse neighborhoods, each with its own unique character and charm. Exploring these neighborhoods is a great way to immerse yourself in the local culture and experience the authentic essence of the city. Here are a few of the top neighborhoods to check out:
Beacon Hill: One of Boston's most historic and picturesque neighborhoods, Beacon Hill is known for its cobblestone streets, gas lamps, and beautiful 19th-century brownstone buildings. Take a stroll through the historic Acorn Street, shop at the boutique stores on Charles Street, and visit the impressive Massachusetts State House.
Back Bay: This upscale neighborhood is home to the iconic brownstone buildings of Commonwealth Avenue, the high-end shopping street of Newbury Street, and the beautiful Public Garden. Be sure to explore the stunning architectural landmarks such as the Boston Public Library and the Trinity Church.
North End: If you're a food lover, the North End is a must-visit neighborhood. Known as Boston's Little Italy, it is filled with charming narrow streets, authentic Italian restaurants, and mouthwatering pastry shops. Be sure to try a cannoli from Mike's Pastry or Modern Pastry.
South End: The South End is a vibrant and diverse neighborhood known for its Victorian brownstone homes and thriving arts scene. Explore the trendy boutiques, art galleries, and award-winning restaurants that line the streets of this dynamic neighborhood.
Charlestown: Located across the harbor from downtown Boston, Charlestown is home to the historic Bunker Hill Monument and the picturesque streets of the Charlestown Navy Yard. Explore the USS Constitution Museum and take in the breathtaking views of the city skyline from the waterfront.
These are just a few of the many neighborhoods that make up the fabric of Boston. Each one has its own unique charm and attractions, so be sure to explore as many as you can during your visit. Whether you're looking for history, shopping, dining, or a vibrant arts scene, Boston's neighborhoods have something for everyone.
History
Boston is a city steeped in history, dating back to its founding in 1630. As one of the oldest cities in the United States, it played a pivotal role in shaping the nation's history. From the American Revolution to the birth of higher education, Boston has left an indelible mark on the country's past.
The American Revolution is central to Boston's history, with key events such as the Boston Tea Party and the Battle of Bunker Hill taking place in the city. Walk along the Freedom Trail, a 2.5-mile-long path that winds through 16 historically significant sites, including the Massachusetts State House, Paul Revere's House, and the Old North Church.
Boston is also home to some of the nation's most prestigious universities, including Harvard University and MIT. The city's intellectual and academic legacy dates back to the 17th century, making it a hub for innovation and groundbreaking research.
The city's architecture serves as a testament to its rich history. The Beacon Hill neighborhood, with its elegant brownstone buildings and gas lamps, transports you back in time to the 19th century. The historic Fenway Park, home to the Boston Red Sox, is the oldest ballpark in Major League Baseball and has seen countless historic moments since its opening in 1912.
Boston's history is also closely tied to its role as a major port city. The Boston Harbor played a significant role in trade and immigration, welcoming waves of immigrants who shaped the city's cultural landscape. The iconic Boston Harbor Islands, a collection of 34 islands scattered throughout the harbor, offer a glimpse into the city's maritime history and provide opportunities for recreation and exploration.
Visitors can delve deeper into Boston's history by exploring its numerous museums. The Museum of Fine Arts houses an extensive collection of artworks from around the world, while the Boston Tea Party Ships and Museum brings the events of 1773 to life through interactive exhibits. The USS Constitution Museum pays homage to "Old Ironsides," the world's oldest commissioned warship still afloat.
From its role in the American Revolution to its contributions to higher education and maritime trade, Boston's history is woven into the fabric of the city. Exploring its historic sites and museums allows visitors to step back in time and gain a deeper understanding of the events and people that have shaped the city and the nation as a whole.
Attractions
Boston is a city that offers a wide array of attractions for visitors of all interests. From iconic landmarks to cultural institutions, there is something for everyone to enjoy. Here are some of the top attractions to explore during your time in Boston:
The Freedom Trail: Follow the red-brick path of the Freedom Trail and discover 16 historic sites that tell the story of the American Revolution. From the Massachusetts State House to Paul Revere's House and the Old North Church, this 2.5-mile-long trail takes you on a journey through Boston's revolutionary past.
Fenway Park: Baseball fans won't want to miss a visit to Fenway Park, the beloved home of the Boston Red Sox. Take a guided tour of this iconic ballpark, soak in the history, and catch a game if you have the chance.
Harvard University: Explore the prestigious campus of Harvard University in nearby Cambridge. Take a walk through Harvard Yard, visit the Harvard Museum of Natural History, and soak up the academic atmosphere of one of the world's most renowned educational institutions.
The Museum of Fine Arts: Art enthusiasts will be captivated by the Museum of Fine Arts, one of the most comprehensive art museums in the world. From ancient Egyptian artifacts to contemporary masterpieces, the museum's collection spans thousands of years and crosses various cultures and genres.
New England Aquarium: Dive into the fascinating world of marine life at the New England Aquarium. Get up close with sea turtles, penguins, and sharks, and learn about conservation efforts in the ocean. Don't miss the breathtaking Giant Ocean Tank, a four-story coral reef exhibit.
Boston Common and Public Garden: Escape the hustle and bustle of the city and relax in the green spaces of Boston Common and the adjacent Public Garden. Stroll along the picturesque paths, take a ride on the iconic Swan Boats, and enjoy a picnic in the park.
These are just a few of the many attractions that make Boston a captivating destination. Whether you're interested in history, sports, art, or nature, there is something to pique your interest and create lasting memories.
Don't forget to check out other notable attractions such as the Boston Tea Party Ships and Museum, the USS Constitution Museum, the Isabella Stewart Gardner Museum, and the Institute of Contemporary Art. Exploring these iconic sites and institutions will give you a deeper appreciation for the rich history, culture, and art that Boston has to offer.
Museums
Boston is a city renowned for its world-class museums, offering a wealth of art, history, and culture for visitors to explore. Whether you're a history buff, an art enthusiast, or simply curious about the world around you, Boston's museums have something to captivate and educate you. Here are some of the top museums to visit during your time in the city:
Museum of Fine Arts: The Museum of Fine Arts (MFA) is a cultural gem, housing an astonishing collection of over 450,000 artworks spanning ancient to contemporary times. From Egyptian artifacts to Impressionist masterpieces, the MFA showcases diverse cultures and artistic movements through its extensive galleries and rotating exhibits.
Isabella Stewart Gardner Museum: Step into a Venetian-style palace filled with captivating art at the Isabella Stewart Gardner Museum. This unique museum showcases an eclectic collection amassed by its namesake, including renowned paintings, sculptures, and decorative art from around the world. Don't miss the enchanting courtyard garden, which adds a touch of tranquility to the experience.
Harvard Art Museums: Located in Cambridge, the Harvard Art Museums boast an impressive collection of artworks from various periods and cultures. Explore the European and American art galleries, marvel at ancient Egyptian artifacts, and immerse yourself in Asian art and culture. The museums also offer special exhibitions and educational programs to engage all visitors.
USS Constitution Museum: Discover the fascinating history of "Old Ironsides" at the USS Constitution Museum. Located in the Charlestown Navy Yard, this interactive museum provides insights into the world's oldest commissioned warship still afloat. Explore the exhibits to learn about life on board a 19th-century warship and the legacy of this iconic vessel.
Boston Tea Party Ships and Museum: Immerse yourself in history at the Boston Tea Party Ships and Museum. Experience the events that led to the American Revolution through interactive exhibits and a reenactment of the iconic protest. Board a replica ship, throw tea overboard, and gain a deeper understanding of this pivotal moment in American history.
The Institute of Contemporary Art (ICA): If you're a fan of modern and contemporary art, the ICA is a must-visit. Located on Boston's waterfront, the museum showcases cutting-edge art exhibitions, performances, and film screenings. From innovative installations to thought-provoking contemporary artworks, the ICA pushes boundaries and challenges traditional notions of art.
These museums are just a selection of the rich cultural offerings in Boston. Whether you're interested in classical art, historical artifacts, maritime history, or contemporary works, the city's museums cater to every taste. Take the opportunity to immerse yourself in the vast artistic and historical treasures that await you in Boston's museums.
Parks and Outdoor Spaces
Boston is a city that seamlessly blends vibrant urban life with abundant green spaces and outdoor recreational opportunities. With its numerous parks and outdoor spaces, the city offers a refreshing escape from the hustle and bustle, allowing visitors to relax, recharge, and connect with nature. Here are some of the top parks and outdoor spaces to explore during your time in Boston:
The Boston Common: As the oldest park in the United States, the Boston Common holds great historical and cultural significance. Spanning 50 acres, this urban oasis provides a serene setting for picnics, leisurely walks, and people-watching. During the summer, you can catch free concerts or enjoy a ride on the iconic Swan Boats in the adjacent Public Garden.
The Esplanade: Stretching along the banks of the Charles River, the Esplanade offers picturesque views of the city skyline and ample opportunities for outdoor activities. Take a leisurely stroll or rent a bike to explore the scenic paths, or simply relax on the grassy lawns and watch sailboats gliding across the river.
The Arnold Arboretum: Located in the Jamaica Plain neighborhood, the Arnold Arboretum is a tranquil botanical garden that spans over 280 acres. It showcases a remarkable collection of trees and plants from around the world, making it a paradise for nature lovers, hikers, and birdwatchers. Explore the meticulously maintained paths and immerse yourself in the beauty of nature.
The Rose Kennedy Greenway: This linear park, created as part of the Big Dig project, stretches for 1.5 miles through the heart of downtown Boston. It offers a refreshing green space amidst the bustling cityscape, with beautifully landscaped gardens, public art installations, fountains, and plenty of seating areas to relax and enjoy the urban oasis.
The Boston Harbor Islands: Just a ferry ride away from downtown, the Boston Harbor Islands are a hidden gem for outdoor enthusiasts. This collection of 34 rugged islands offers opportunities for hiking, camping, picnicking, and even swimming. Each island has its own unique charm, providing a perfect escape from the city and a chance to explore nature.
The Public Garden: Adjacent to the Boston Common, the Public Garden is a lush and meticulously manicured garden that delights visitors with its vibrant floral displays and picturesque pathways. Take a leisurely stroll, admire the swan boats on the pond, and capture the beauty of the meticulously maintained Victorian-style flower beds.
No matter which park or outdoor space you choose to visit, Boston's green spaces offer an opportunity to recharge and reconnect with nature in the midst of the city. So, pack a picnic, grab a good book, and bask in the beauty of Boston's parks and outdoor havens.
Food and Dining
Boston is a haven for food lovers, with a vibrant culinary scene that offers a diverse range of flavors and dining experiences. From classic New England seafood to international cuisine, the city has something to satisfy every palate. Whether you're looking for fine dining, casual eats, or iconic local dishes, Boston has it all. Here are some of the top food and dining experiences to indulge in during your visit:
Seafood: Being a coastal city, Boston is famous for its fresh seafood. Head to the historic Quincy Market or the Seaport District to savor succulent lobster rolls, creamy clam chowder, and flavorful fish and chips. For the ultimate seafood experience, indulge in a traditional New England clambake, complete with lobster, clams, and corn on the cob.
Italian Cuisine in the North End: Explore Boston's vibrant North End neighborhood, also known as "Little Italy," where some of the city's best Italian restaurants can be found. Feast on authentic pasta dishes, wood-fired pizzas, and mouthwatering cannoli from family-owned eateries that have been serving generations of locals and visitors.
International Flavors: Boston's culinary scene is a melting pot of international cuisine. Visit neighborhoods like Chinatown, where you can find delicious dim sum and authentic Chinese dishes. Explore the vibrant diversity of East Boston, home to some of the best Latin American and Middle Eastern eateries. Indulge in aromatic Indian cuisine in South End or savor flavorful sushi and Japanese dishes in the city's many Asian-owned establishments.
Farm-to-Table Dining: Embrace Boston's commitment to locally-sourced, sustainable ingredients by dining at one of the city's many farm-to-table restaurants. These establishments focus on seasonal, fresh produce and showcase the region's best flavors. From inventive dishes that highlight local ingredients to craft cocktails made with local spirits, the farm-to-table dining experience in Boston is a treat for both the palate and the conscience.
Food Trucks and Markets: For a casual and convenient dining experience, explore the city's vibrant food truck scene and open-air markets. Satisfy your cravings with gourmet sandwiches, tacos, burgers, and more from the eclectic food trucks scattered throughout the city. Visit markets like Boston Public Market or SoWa Open Market, where you can sample artisanal foods, fresh produce, and locally-made treats.
Iconic Desserts: Complete your culinary adventure with a sweet treat from one of Boston's iconic dessert destinations. Indulge in a slice of Boston cream pie, the official dessert of the city, or enjoy a delectable cannoli from renowned pastry shops in the North End. Don't forget to savor the unique and refreshing flavors of a New England favorite: the frappe (milkshake) or a classic New England ice cream cone.
From classic New England seafood to international cuisine and everything in between, Boston's food and dining scene is a gastronomic delight. Whether you're seeking high-end dining experiences or craving a more casual, diverse culinary adventure, Boston offers a feast for the senses.
Remember to also explore craft breweries, trendy cocktail bars, and cozy neighborhood pubs to complement your dining experience with a taste of Boston's vibrant nightlife scene.
Shopping
Boston offers a fantastic shopping experience, with a mix of high-end boutiques, eclectic markets, and everything in between. Whether you're in search of designer fashion, unique gifts, or local treasures, the city has plenty to offer. Here are some of the top shopping destinations to explore during your visit:
Newbury Street: If you're a fashion enthusiast, Newbury Street is a must-visit. This iconic shopping destination is lined with designer boutiques, high-end fashion brands, and stylish home decor stores. Take a leisurely stroll down this picturesque street, explore the unique shops, and indulge in a little retail therapy.
Faneuil Hall Marketplace: Located in the heart of downtown Boston, Faneuil Hall Marketplace is a historic shopping district that offers a mix of retail shops, artisanal crafts, and lively street performances. Browse through the diverse range of stores, from big-name brands to local artisans, and pick up souvenirs or unique gifts to take home.
Prudential Center and Copley Place: These two interconnected malls in the Back Bay neighborhood provide a luxury shopping experience. From upscale fashion brands to jewelry and home decor, you'll find a wide range of high-end retailers and specialty stores here. Take a break from browsing and enjoy a meal at one of the fine dining restaurants within the malls.
The Shops at Legacy Place: Located just outside of Boston in Dedham, The Shops at Legacy Place offers a combination of popular brands and local boutiques in an outdoor shopping environment. Browse through the variety of stores, which include fashion, home goods, and specialty shops, and enjoy dining options ranging from casual eateries to upscale restaurants.
Harvard Square: Located in Cambridge near Harvard University, Harvard Square is a vibrant shopping district known for its eclectic mix of bookstores, clothing boutiques, and quirky shops. Explore the independent shops and find unique gifts, vintage treasures, and one-of-a-kind items to add to your collection.
SOWA Open Market: If you're a fan of local artisans and unique treasures, the SOWA Open Market in the South End is a must-visit. This outdoor market showcases a variety of local artists, craftsmen, and food vendors. Browse through handmade jewelry, art, clothing, and more, and enjoy the vibrant atmosphere of this creative marketplace.
Whether you're in search of high-end fashion, unique local finds, or a leisurely shopping experience in a historic setting, Boston has something for every shopper. So, hit the streets, explore the markets, and indulge in some retail therapy while experiencing the vibrant shopping scene of this bustling city.
Nightlife
Boston's nightlife is as diverse and vibrant as the city itself, offering a range of entertainment options for night owls. Whether you're looking for live music, craft cocktails, or energetic dance floors, Boston has a thriving nightlife scene that caters to all tastes. Here are some of the top ways to enjoy the city after dark:
Live Music: Boston has a rich musical heritage, and you can experience it firsthand at the city's many live music venues. From small intimate clubs to large concert halls, there are plenty of opportunities to catch local bands, up-and-coming artists, or well-known acts. Head to venues like the House of Blues, The Sinclair, or Paradise Rock Club for a night of great music.
Craft Cocktails and Speakeasies: If you're a cocktail aficionado, Boston has a vibrant craft cocktail scene waiting to be explored. Discover hidden speakeasies and bars with expert mixologists who create masterful concoctions. From classic speakeasies like Drink and Lucky's Lounge to modern cocktail havens like the Baldwin Bar and The Hawthorne, Boston offers a wide range of establishments where you can kick back and enjoy a perfectly crafted libation.
Breweries and Brewpubs: Beer lovers will find their haven in Boston's breweries and brewpubs. Explore the city's thriving craft beer scene by visiting popular spots like Trillium Brewing Company, Harpoon Brewery, or Night Shift Brewing. Enjoy tastings, brewery tours, and sampling a variety of locally brewed beers in a lively and social atmosphere.
Comedy Clubs: If you're in the mood for a good laugh, Boston's comedy clubs offer an entertaining night out. Catch some stand-up comedy at places like Laugh Boston or Improv Asylum, where you can enjoy performances by talented local and visiting comedians who are sure to leave you in stitches.
Dance Clubs and Late-Night Venues: For those who want to dance the night away, Boston has a variety of clubs and late-night venues. Whether you're into electronic music, hip-hop, or top 40 hits, there is a dance floor waiting for you. Check out venues like Royale, The Grand, or Bijou for an unforgettable night of music and dancing.
Theater and Performing Arts: Boston's theater and performing arts scene offers a range of shows and performances for night-time entertainment. Experience Broadway-caliber productions at the Boston Opera House or catch a live performance at the cutting-edge American Repertory Theater. From musicals to dramas, ballets to symphonies, there's always something captivating happening on Boston's stages.
Whatever your nocturnal preferences may be, Boston has a vibrant nightlife scene that will keep you entertained until the early hours of the morning. So, put on your dancing shoes, grab a cocktail, and immerse yourself in the energetic atmosphere of Boston's nightlife.
Transportation
Getting around Boston is easy and convenient, thanks to the city's efficient transportation system. Whether you prefer public transportation, walking, or exploring on two wheels, Boston provides a range of options to navigate the city and beyond.
Subway (the "T"): The Massachusetts Bay Transportation Authority (MBTA), known simply as the "T," operates a subway system that serves the Greater Boston area. The system consists of four subway lines: Red, Orange, Blue, and Green. Riding the T is a convenient way to travel within the city, with regular service to popular destinations, including downtown, Fenway Park, and Harvard Square.
Buses: The MBTA operates an extensive bus network that covers both the city and the surrounding suburbs. Buses are a great option for exploring neighborhoods that are not served by the subway system. They offer connections to various locations and attractions, and many routes operate late into the night.
Commuter Rail: The MBTA's commuter rail system provides transportation to areas outside of Boston, connecting the city with suburbs and towns in the Greater Boston area. Commuter rail lines offer a convenient way to explore destinations like Salem, Lexington, and Concord, as well as providing access to Logan International Airport.
Walking: Boston is a very walkable city, with many of its attractions, neighborhoods, and amenities within a comfortable walking distance. The city's well-maintained sidewalks and pedestrian-friendly streets make walking an enjoyable way to explore Boston's historic districts, parks, and waterfront areas.
Biking: For those who prefer cycling, Boston offers bike lanes and paths that allow you to navigate the city on two wheels. The city's bike-share program, called Bluebikes, provides a convenient option for renting bikes to ride around town. Many neighborhoods have bike-friendly routes and trails, allowing you to explore Boston's parks and waterfront areas at your own pace.
Taxis and Ride-Sharing Services: Taxis and ride-sharing services like Uber and Lyft are widely available in Boston. They provide a convenient option for getting around the city, especially if you prefer the convenience of door-to-door service or are traveling with a group.
It's important to note that Boston's streets can be quite busy, especially during rush hour, so plan your travel accordingly and allow extra time for your journey. Additionally, the city offers numerous parking options for those who prefer to drive, but be aware that parking can be limited and expensive in some areas.
With its comprehensive transportation network, walking-friendly streets, and bike-sharing program, traveling around Boston is a breeze. Choose the mode of transportation that suits your needs and preferences, and get ready to explore the city with ease.
Insider Tips
As a local, I have some insider tips to help you make the most of your time in Boston. Follow these recommendations to enhance your experience and discover hidden gems throughout the city:
Explore Beyond the Tourist Areas: While popular attractions like the Freedom Trail and Faneuil Hall are must-see destinations, don't be afraid to venture off the beaten path. Explore neighborhoods like Jamaica Plain, Allston, or Roslindale to experience the local side of Boston, with their charming local shops, parks, and eateries.
Visit During Off-Peak Times: If possible, plan your visit to popular attractions during non-peak hours or on weekdays. This will allow you to avoid large crowds and long lines, giving you a more enjoyable and relaxed experience.
Take Advantage of Free or Discounted Museum Days: Many museums in Boston offer free admission or discounted tickets on certain days or evenings. Plan your museum visits accordingly to take advantage of these offers and save money.
Indulge in Local Cuisine: Don't leave Boston without trying the local specialties. Sample fresh seafood like lobster rolls or clam chowder, discover the authentic flavors of Italian cuisine in the North End, and treat yourself to a slice of Boston cream pie. Trust the locals and seek out hidden gems for the best culinary experiences.
Check Out Local Events and Festivals: Boston is known for its vibrant events and festivals throughout the year. From the Boston Marathon and Harborfest to outdoor concerts and neighborhood block parties, there's always something happening. Check the local event calendars to see what's going on during your visit and immerse yourself in the city's lively atmosphere.
Take Advantage of Boston's Parks: Boston is home to numerous parks and green spaces, offering a peaceful escape from the city's hustle and bustle. Pack a picnic and relax in the Boston Common or Public Garden, rent a kayak and explore the Charles River, or enjoy a scenic bike ride along the Emerald Necklace. These urban oases provide opportunities for outdoor recreation and relaxation.
Engage with the Locals: Bostonians are known for their warmth and friendliness. Strike up a conversation with locals, get recommendations for hidden gems, or ask for insider tips. Engaging with the locals will not only enhance your experience but also give you a deeper appreciation for the city's culture and traditions.
By following these insider tips, you'll be able to delve deeper into Boston's vibrant neighborhoods, experience the city like a local, and create unforgettable memories during your visit.
Conclusion
Congratulations! You're now equipped with a wealth of knowledge about Boston, its neighborhoods, attractions, and insider tips. Whether you're a history buff, an art enthusiast, a culinary explorer, or someone looking for a vibrant nightlife, Boston has it all.
Immerse yourself in the rich history of the city as you walk the Freedom Trail and explore iconic landmarks like the Paul Revere House and the USS Constitution Museum. Indulge in the diverse culinary scene, from fresh seafood and Italian delicacies to international flavors and local breweries. Discover hidden gems in the neighborhoods beyond the main tourist areas, where you can experience the city like a true Bostonian.
Don't forget to take advantage of the world-class museums, parks, and outdoor spaces that Boston has to offer. From the Museum of Fine Arts to the beautiful Boston Common and the picturesque Arnold Arboretum, there's something for every interest and passion.
As you navigate the city, make use of the efficient public transportation system, walk the streets filled with history, or rent a bike to explore the neighborhoods at your own pace. Engage with the locals, attend festivals and events, and soak up the vibrant atmosphere that sets Boston apart.
Boston is a city that seamlessly combines its rich history with a modern, dynamic energy. So, whether you're a first-time visitor or a seasoned traveler, Boston offers an unforgettable experience that will leave you captivated and yearning for more.
Now, go forth and explore the city with your newfound knowledge, and let Boston's charm and character inspire you to create memories that will last a lifetime.