Where To See Snow In Florida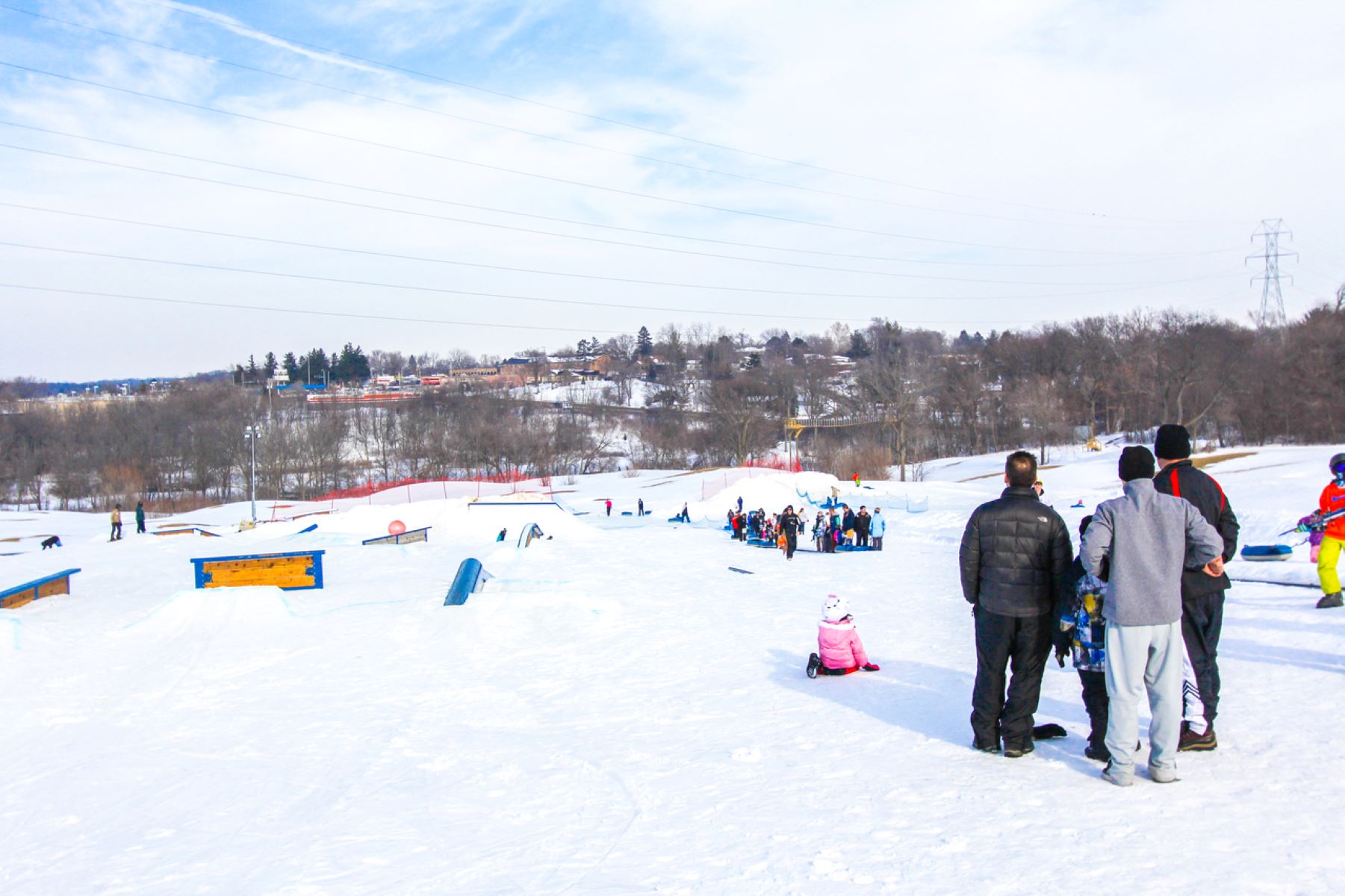 Introduction
When you think of Florida, images of sunny beaches, palm trees, and warm weather likely come to mind. However, did you know that despite its tropical reputation, Florida is also home to places where you can experience the magical wonder of snow? Yes, that's right – you can find snow in Florida! Whether you're a winter enthusiast craving a taste of the frozen white stuff or simply looking for a unique and unforgettable experience, Florida offers several locations where you can see and even play in the snow.
While Florida may not experience the same consistent snowfall as colder states in the northern regions, there are a few spots that make up for it with innovative snow-making technology. These attractions create a winter wonderland and allow visitors to experience the joy of playing in the snow, even in the Sunshine State.
In this article, we'll explore some of the top places in Florida where you can see and enjoy snow. So grab your winter gear, put on your warmest coat, and get ready for a chilly adventure in the most unexpected of places!
Winter Park
Located in Central Florida, Winter Park is a charming city that transforms into a winter paradise during the holiday season. While the natural snowfall may be rare, Winter Park hosts an event called "Snow in the Park," where they bring in tons of real snow for a day of winter fun.
During Snow in the Park, Central Park in downtown Winter Park is transformed into a magical winter wonderland. The park is blanketed in a thick layer of snow, creating a picturesque setting that will make you feel like you've been transported to a snowy destination.
Visitors can enjoy activities such as building snowmen, engaging in exciting snowball fights, and even sledding down small hills. The event also features live entertainment, holiday music, and delicious food and drinks to keep everyone in high spirits.
In addition to the Snow in the Park event, Winter Park offers a variety of other winter-themed activities throughout the season. The city's Park Avenue is adorned with beautiful holiday decorations, creating a festive atmosphere for shopping, dining, and strolling. Ice-skating is also available at the Winter Park Ice Skating Rink, providing a unique opportunity to glide across the ice in the mild Florida weather.
Winter Park truly captures the spirit of the holiday season, bringing a touch of winter magic to the Sunshine State. Whether you're a resident or a visitor, experiencing the Snow in the Park event and exploring the city's winter attractions is a must-do when in Winter Park.
Snowcat Ridge
If you're looking for an immersive winter experience in Florida, look no further than Snowcat Ridge, the first and only snow park in the state. Located in Dade City, Snowcat Ridge offers a unique opportunity to indulge in snow-filled activities and create lasting memories.
At Snowcat Ridge, you'll find a thrilling snow tubing hill that spans over 60 feet in height. Hop onto an inner tube, slide down the snowy slope, and feel the rush of adrenaline as you navigate the twists and turns. With lanes available for both single and tandem tubing, you can enjoy the excitement with friends or family by your side.
In addition to the tubing hill, Snowcat Ridge features a snow play area where you can build snowmen, make snow angels, and engage in epic snowball fights. The snow at Snowcat Ridge is created using state-of-the-art snow-making technology, ensuring a high-quality snow experience regardless of the outside temperature.
For those looking to elevate their winter adventure, Snowcat Ridge also offers a snow-covered Alpine Village. This charming village is adorned with festive decorations and features an array of picturesque photo opportunities. Explore the village, enjoy a cup of hot cocoa, and immerse yourself in the whimsical winter ambiance.
Whether you're a snow enthusiast or simply seeking a unique Florida experience, Snowcat Ridge offers it all. From thrilling tubing rides to snow-filled play areas and a magical Alpine Village, you'll find yourself immersed in a winter wonderland that will make you forget you're in the Sunshine State.
Keep in mind that Snowcat Ridge is a seasonal attraction, typically open from November to early spring. So, if you're ready to embrace the excitement of snow in Florida, be sure to plan your visit accordingly and prepare for a frosty adventure at Snowcat Ridge.
North Central Florida
While North Central Florida may not be the first place that comes to mind when you think of snow, it is home to a hidden gem known as Florida's Snow Park. Located in Ocala, this unique attraction brings the joy of snow to the sunshine state.
Florida's Snow Park offers a variety of snow-filled activities for the whole family to enjoy. The highlight of the park is the snow tubing hill, where you can zoom down the slopes on inflatable tubes, experiencing the thrill of gliding through the snow.
In addition to tubing, visitors can also partake in snowball fights or engage in friendly competition while building snowmen. The park provides all the necessary equipment, including gloves and snow boots, ensuring that everyone can fully enjoy the snowy experience.
Aside from the snow activities, Florida's Snow Park also features an ice skating rink. Lace up your skates and glide across the ice, surrounded by a winter-themed setting. It's the perfect opportunity to show off your skating skills or learn something new in the frosty atmosphere of North Central Florida.
One of the unique aspects of Florida's Snow Park is its commitment to sustainability. The snow used in the park is made from a special substance that is both eco-friendly and safe for the environment. This allows visitors to enjoy the snow while minimizing the ecological impact.
Whether you're a kid or a kid at heart, Florida's Snow Park in North Central Florida offers a chance to experience the magic of snow in a region not typically associated with wintry weather. So, if you find yourself in this part of Florida during the winter season, don't miss the opportunity to embrace the snowy fun that awaits at Florida's Snow Park.
Mount Dora
Located in Central Florida, the quaint town of Mount Dora is known for its historic charm, picturesque lakes, and vibrant community. During the winter season, Mount Dora transforms into a snow-filled destination, offering visitors a unique experience through various events and activities.
One of the highlights of the winter season in Mount Dora is the Annual Mount Dora Christmas Walk. This event takes place in downtown Mount Dora and features beautifully decorated streets, twinkling lights, and, of course, snow. The streets are lined with snow-making machines, creating a winter wonderland that sets the stage for a festive atmosphere.
Visitors can stroll along the snow-covered streets, enjoying the sights and sounds of the holiday season. Take in the enchanting decorations, visit the charming shops, and indulge in delicious treats from local vendors. The Annual Mount Dora Christmas Walk truly captures the magic of the holidays and offers a taste of snow in the heart of Florida.
In addition to the Christmas Walk, Mount Dora hosts other winter-themed events that embrace the snow-filled spirit. The Mount Dora Snow in the Park event brings in real snow for a day of snowy fun. Attendees can build snowmen, have snowball fights, and participate in various winter activities.
Mount Dora also offers opportunities for outdoor ice skating during the winter season. The outdoor ice skating rink is set up in the heart of downtown, allowing visitors to lace up their skates and glide across the ice amidst a festive backdrop.
With its charming streets, festive events, and snow-filled activities, Mount Dora offers a unique and magical winter experience in the heart of Florida. Whether you're exploring the town during the Annual Mount Dora Christmas Walk or enjoying the snowy activities at Snow in the Park, Mount Dora is a must-visit destination for those seeking a taste of snow in the Sunshine State.
Pensacola
Located in the westernmost part of Florida, Pensacola is renowned for its beautiful beaches and coastal charm. While snow may not be a frequent occurrence in this region, Pensacola offers a unique event that brings the magic of snow to the Gulf Coast.
Every year, Pensacola hosts the Winterfest Polar Express. Inspired by the beloved children's book and movie, this immersive experience takes visitors on a magical journey to the North Pole. As part of the experience, attendees can enjoy a "Snow in Pensacola" event that creates a winter wonderland in the heart of downtown.
The "Snow in Pensacola" event features real snow, with designated areas for snowball fights, snowman building, and even snow angels. Families can participate in snow-filled activities while enjoying the festive holiday atmosphere of downtown Pensacola.
In addition to the Winterfest event, Pensacola also offers an ice-skating rink during the holiday season. Lace up your skates and glide on the ice while surrounded by beautiful coastal scenery. The ice-skating rink is a popular attraction for both locals and visitors who want to experience a taste of winter in this warm and sunny locale.
Aside from the winter-themed events, Pensacola boasts a variety of other attractions and activities that make it a worthwhile destination year-round. Explore the historic downtown area, soak up the sun on the sandy beaches, or savor the fresh seafood at local restaurants. With its unique blend of coastal beauty and winter festivities, Pensacola offers a one-of-a-kind experience for those seeking a touch of winter magic in Florida.
Conclusion
While Florida may be synonymous with sunny beaches and warm weather, it also offers a surprising array of opportunities to experience snow and winter activities. From charming events that bring in real snow to innovative snow parks, Florida provides a unique twist on the traditional winter wonderland.
Whether you're tubing down the snow slopes at Snowcat Ridge, building snowmen in Mount Dora, or enjoying the festive atmosphere of Pensacola's "Snow in Pensacola" event, these locations offer a chance to embrace the magic of snow in unexpected places.
While the snow in Florida may be man-made or from special events, it doesn't diminish the joy and excitement that comes with experiencing the snowy activities. These winter-themed events and attractions allow residents and visitors alike to take part in snowball fights, go tubing, build snowmen, and create cherished memories.
No matter which part of Florida you find yourself in, there's a good chance you can find a spot where snow and winter fun await. So, whether you're seeking a break from the hot sun or simply looking for a unique and memorable experience, be sure to explore these snow-filled destinations in the Sunshine State.
Remember, the snow-related events and attractions in Florida are typically seasonal, so it's important to check the schedules and plan your visit accordingly. Whether you're a winter enthusiast or just curious about experiencing a taste of snow in Florida, these locations are sure to provide a memorable and enchanting experience.
So, go ahead and embrace the unexpected – pack your winter gear, put on your warmest coat, and get ready to enjoy the magical and wondrous world of snow in the beautiful state of Florida.