The Ultimate Girlfriend Getaway Guide To San Diego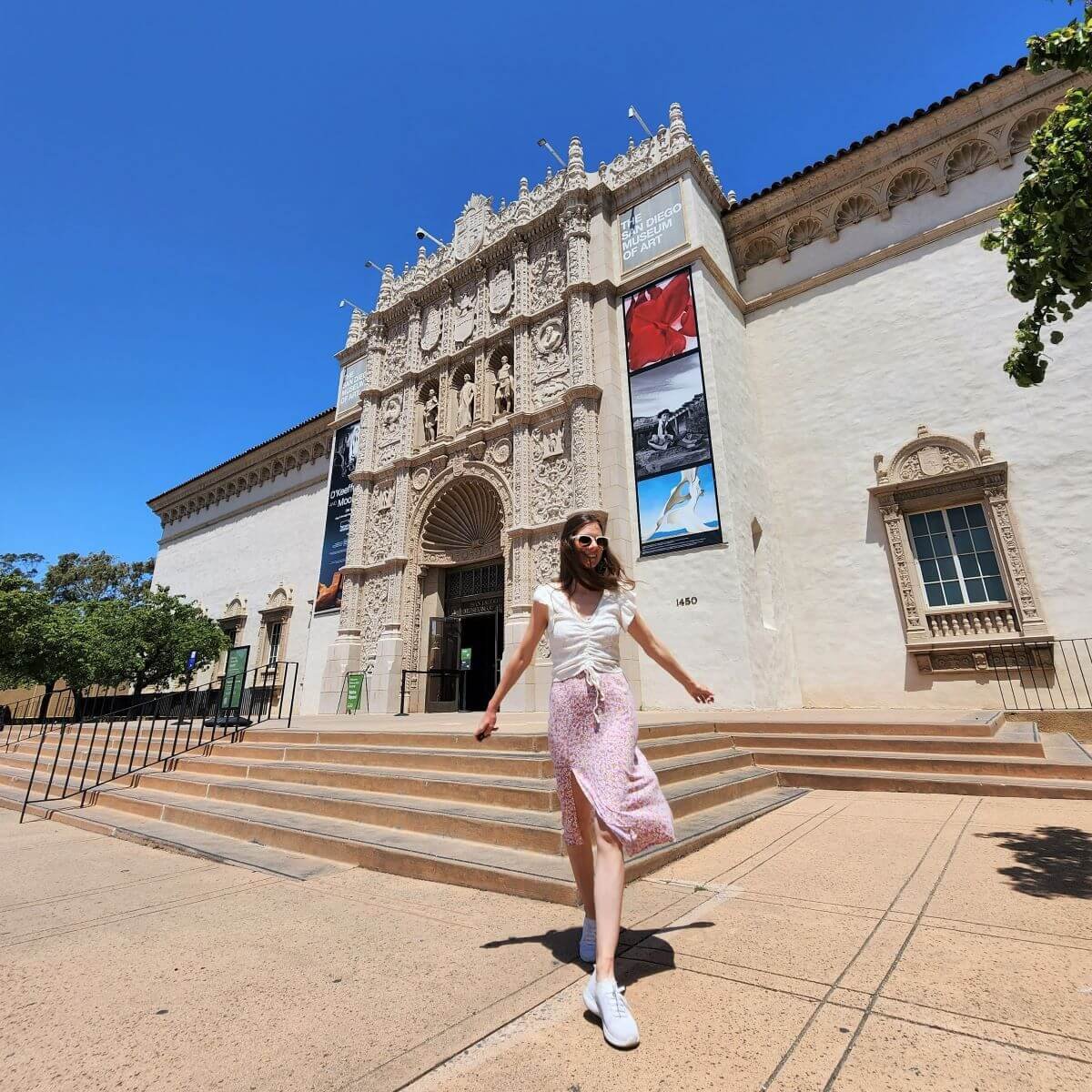 Introduction
Welcome to the ultimate girlfriend getaway guide to San Diego, the perfect destination for a memorable and rejuvenating vacation with your best gal pals. With its breathtaking beaches, vibrant nightlife, and diverse range of activities, San Diego offers the ideal setting for a fun-filled and relaxing trip. Whether you're seeking adventure, relaxation, or a mix of both, this vibrant city has something to offer for every type of traveler.
San Diego's pleasant year-round weather makes it an ideal destination for a girlfriend getaway at any time of the year. From exploring its charming neighborhoods to indulging in delicious cuisine and pampering yourselves at luxurious spas, the possibilities for a memorable trip are endless.
In this guide, we'll explore the best hotels for a girlfriend getaway, the top restaurants and bars to try, the best shopping spots for a girls' day out, and the various opportunities for relaxation and pampering at spas and wellness centers. We'll also dive into the outdoor activities and adventures that await you in San Diego, including its beautiful beaches and waterfront hangouts. Plus, we'll highlight the city's vibrant nightlife scene, cultural and historical attractions, and suggest some exciting day trips and excursions.
So grab your girlfriends, pack your bags, and get ready for an unforgettable adventure in San Diego. From the moment you arrive, you'll be greeted with the warm Southern California hospitality, stunning coastal views, and a range of experiences that will make this girlfriend getaway one for the books.
Best Hotels for a Girlfriend Getaway
When it comes to choosing accommodations for your girlfriend getaway in San Diego, you'll find a wide array of options that cater to different preferences and budgets. From luxurious beachfront resorts to trendy boutique hotels, there's a perfect place to stay for every group of girlfriends.
For those seeking a blend of luxury, relaxation, and stunning ocean views, the La Valencia Hotel in La Jolla is a top choice. This iconic pink hotel exudes old-world charm and offers beautifully appointed rooms, a rooftop pool, and a renowned spa. Enjoy sipping cocktails at the Mediterranean-style terrace while overlooking the sparkling Pacific Ocean.
If you're looking for a trendy and vibrant atmosphere, the Pendry San Diego in the Gaslamp Quarter is a fantastic option. This contemporary hotel features spacious rooms with modern amenities, a rooftop pool and lounge with panoramic city views, and an array of on-site dining and entertainment options. Plus, its central location puts you within walking distance of lively bars and restaurants.
For a more laid-back and bohemian vibe, consider staying at the Ocean Beach Hotel. Located in the quirky Ocean Beach neighborhood, this hotel offers comfortable rooms and direct beach access. Spend your days exploring the local surf shops, lounging on the sandy shores, and enjoying live music at the nearby bars and restaurants.
If you're planning a shopping-centric getaway, the Westfield UTC Shopping Center in La Jolla is an ideal choice. Adjacent to this upscale shopping destination is the Estancia La Jolla Hotel & Spa, offering a serene escape with beautifully manicured gardens, a saltwater pool, and a luxurious spa. After a day of retail therapy, indulge in a soothing massage or facial at the spa for the ultimate pampering experience.
For eco-conscious travelers, the Kona Kai Resort & Spa on Shelter Island is a great option. This waterfront resort prioritizes sustainability and offers eco-friendly amenities, including electric vehicle charging stations and rooftop solar panels. With its serene marina views, a private beach, and a range of outdoor activities, you'll feel at one with nature while enjoying the comforts of a luxurious hotel.
Regardless of where you choose to stay, San Diego's hotels are known for their excellent service, comfortable accommodations, and unique experiences. So choose the hotel that suits your style and preferences, and get ready to make unforgettable memories with your girlfriends.
Top Restaurants and Bars to Try
San Diego is a culinary haven, offering a diverse range of dining options that will delight your taste buds. From fresh seafood to creative fusion cuisine, this city has something for everyone. Here are some top restaurants and bars to add to your itinerary during your girlfriend getaway.
If you're craving delicious Mexican cuisine, head to Old Town San Diego, where you'll find traditional eateries serving up authentic dishes. Don't miss the famous Casa Guadalajara, known for its vibrant atmosphere and flavorful Mexican fare. Indulge in mouthwatering tacos, savor the rich flavors of enchiladas, and sip on refreshing margaritas.
For a fine dining experience with a stunning waterfront view, book a table at George's at the Cove in La Jolla. This award-winning restaurant boasts a Californian-inspired menu using locally sourced ingredients. Enjoy dishes like grilled local catch, seasonal salads, and artisanal cocktails while overlooking the majestic Pacific Ocean.
If you and your girlfriends are foodies, make a reservation at Juniper & Ivy in Little Italy. Known for its innovative and inventive cuisine, this upscale restaurant offers a unique dining experience. Indulge in dishes crafted with fresh and seasonal ingredients, and let the knowledgeable staff guide you through their carefully curated wine list.
No girlfriend getaway is complete without a night out on the town, so be sure to explore San Diego's vibrant bar scene. The rooftop bars in the Gaslamp Quarter, like ALTITUDE Sky Lounge and Rustic Root, offer breathtaking views of the city skyline and craft cocktails that will impress even the most discerning cocktail connoisseurs.
If you're looking for a lively atmosphere and live music, head to the world-famous Gaslamp Tavern. This energetic bar features daily live music performances that range from rock to country, so put on your dancing shoes and get ready to dance the night away with your girlfriends.
For a more laid-back evening, visit Ballast Point Brewing Company's Little Italy location. This craft brewery offers a selection of their renowned beers, as well as delicious pub-style food. Relax on their outdoor patio and bond with your girlfriends while enjoying a refreshing beer flight.
Remember to make reservations in advance, especially for popular restaurants. San Diego's vibrant culinary scene is constantly evolving, so be sure to ask locals for recommendations or explore new eateries to discover hidden gems.
With its diverse culinary offerings and lively bar scene, San Diego is a food lover's paradise. Prepare to delight your taste buds and create unforgettable memories as you indulge in the delectable dishes and vibrant atmosphere of the city's top restaurants and bars.
Shopping Spots for a Girls' Day Out
San Diego is a haven for shopaholics, offering a wide range of shopping destinations for a memorable girls' day out. From high-end luxury brands to unique local boutiques, there's something to suit every fashionista's taste. Here are some must-visit shopping spots for a fun-filled day of retail therapy.
For a luxurious and upscale shopping experience, head to Fashion Valley Mall in Mission Valley. This premier shopping destination is home to a variety of high-end brands, including Chanel, Louis Vuitton, and Gucci. Browse through the latest fashion collections, explore beauty boutiques, and enjoy a leisurely lunch at one of the many upscale restaurants in the mall.
If you're looking for a more eclectic and bohemian vibe, make your way to North Park, where you'll find an array of local shops and boutiques. Spend the day exploring antique stores, vintage clothing shops, and unique artisanal boutiques. Don't miss Pigment, a popular lifestyle boutique that offers a curated selection of home décor, gifts, and fashion items.
For a taste of Southern California's beach culture and laid-back style, visit the Seaport Village. This waterfront shopping district features over 50 specialty shops, galleries, and eateries. Stroll along the boardwalk, browse through local artwork, and pick up beach-inspired fashion and accessories.
If you're in search of a bargain, head to the Las Americas Premium Outlets in the southern part of San Diego. This outlet mall offers discounts on designer brands such as Coach, Michael Kors, and Calvin Klein. Score great deals on clothing, accessories, and home goods while enjoying a day of shopping with your girlfriends.
For a unique shopping experience, explore the vibrant neighborhoods of Little Italy and Hillcrest. Little Italy is known for its charming boutiques, art galleries, and specialty stores. From handmade jewelry to local artwork, you'll find plenty of unique items to bring back home as a souvenir. In Hillcrest, explore the eclectic mix of vintage shops, record stores, and thrift shops. You never know what hidden treasures you might discover!
Remember to take breaks during your shopping spree to refuel and recharge. San Diego's shopping districts are filled with delightful cafés and restaurants where you can stop for a coffee or have a leisurely lunch with your girlfriends.
With its diverse range of shopping destinations, San Diego offers a fantastic girls' day out filled with fashion, style, and unique finds. So grab your shopping bags and get ready to indulge in a day of retail therapy and bonding with your besties!
Relaxation and Pampering: Spas and Wellness Centers
A girlfriend getaway in San Diego wouldn't be complete without some well-deserved relaxation and pampering. Luckily, the city is home to a wide range of spas and wellness centers that offer a variety of treatments and services to help you unwind and rejuvenate. Here are some top spots to indulge in a day of self-care.
If you're looking for a luxurious and serene retreat, visit The Spa at The Lodge at Torrey Pines. Nestled in the stunning coastal cliffs of La Jolla, this world-class spa offers a range of indulgent treatments inspired by the natural elements of the surrounding area. Treat yourself to a soothing massage, a rejuvenating facial, or a pampering body wrap, and immerse yourself in the tranquil ambiance of this elegant spa.
For a unique and holistic approach to wellness, visit The Chopra Center located at the Omni La Costa Resort & Spa. Founded by renowned spiritual leader Deepak Chopra, this wellness center offers a variety of programs and treatments aimed at nurturing the mind, body, and spirit. From Ayurvedic treatments to meditation sessions and yoga classes, you'll find a wealth of options to enhance your well-being during your girlfriend getaway.
If you're looking to pamper yourselves with natural and organic treatments, head to the Trilogy Spa in La Jolla. This eco-friendly spa focuses on using sustainable and locally sourced products to provide an unforgettable spa experience. From luxurious massages to rejuvenating body scrubs and facials, each treatment is tailored to nourish and revitalize your body and soul.
For a more casual and affordable wellness experience, The Hot Tub and Massage Company in Ocean Beach is a hidden gem. Relax in private outdoor hot tubs and enjoy a soothing massage in a laid-back and cozy setting. This unique spa combines the healing powers of hot tub therapy and massage to provide a truly rejuvenating experience.
Looking for a traditional Korean spa experience? Visit AquaVie Spa & Wellness Center in downtown San Diego. This modern and luxurious facility offers a variety of spa treatments and amenities, including Korean-style sauna rooms, hot tubs, and steam rooms. Spend a day detoxing, unwinding, and indulging in some much-needed relaxation.
Remember to book your spa treatments in advance to secure your desired time slots. Many spas offer packages and deals specifically tailored for groups, so be sure to inquire about any special offers for your girlfriend getaway.
Immerse yourself in a world of relaxation and rejuvenation during your San Diego vacation. Whether you prefer a luxurious spa or a more casual wellness center, the city offers a variety of options to help you and your girlfriends unwind and feel pampered.
Outdoor Activities and Adventures
San Diego's year-round perfect weather and stunning natural landscapes make it an ideal playground for outdoor enthusiasts. During your girlfriend getaway, take advantage of the city's abundance of outdoor activities and embark on thrilling adventures. From hiking to water sports, here are some top outdoor activities to add to your itinerary.
Explore San Diego's beautiful coastal scenery by going for a hike along the Torrey Pines State Natural Reserve. This protected area offers picturesque views of the ocean and features several hiking trails suitable for all skill levels. Take a leisurely stroll along the beach or challenge yourselves to a more rigorous hike, and be rewarded with breathtaking vistas.
For an adrenaline rush, try your hand at kayaking or paddleboarding in La Jolla Cove. This pristine marine sanctuary is known for its crystal-clear waters and diverse wildlife, including the famous sea caves. Rent a kayak or paddleboard and explore the cove's hidden gems while marveling at the stunning coastal cliffs and playful sea lions.
If you and your girlfriends are up for a unique adventure, consider taking a hot air balloon ride over the scenic city of Temecula. Just a short drive from San Diego, this wine country destination offers breathtaking views of rolling vineyards and picturesque landscapes. Soar above the clouds and create memories that will last a lifetime.
For a beach day like no other, head to Mission Bay and rent jet skis or wave runners. Feel the wind in your hair as you zip across the bay's calm waters, enjoying the thrill of speed and the joy of being out on the water. It's the perfect activity for girlfriends who love adventure and want to make a splash.
San Diego's extensive network of biking trails also offers a fantastic opportunity to explore the city on two wheels. Rent bicycles and pedal along the iconic Mission Beach Boardwalk, enjoy the scenic views along the Bayshore Bikeway, or take a leisurely ride through Balboa Park's lush gardens. Whether you're a seasoned cyclist or a casual rider, there's a bike trail to suit your abilities and preferences.
If you and your girlfriends are nature lovers, venture out to Cabrillo National Monument and Point Loma. This picturesque coastal park offers stunning panoramic views of the Pacific Ocean, downtown San Diego, and the Coronado Bridge. Explore tide pools, hike along coastal trails, and soak in the beauty of Southern California's rugged coastline.
Remember to wear appropriate attire, bring sunscreen, and stay hydrated during your outdoor adventures. Safety should always be a priority, so make sure to follow any guidelines or instructions provided by activity providers.
San Diego's outdoor activities and adventures provide the perfect opportunity to bond with your girlfriends and create unforgettable memories. Whether you're exploring coastal trails, enjoying water sports, or taking in panoramic views, the city's natural scenery offers endless opportunities for fun and excitement.
Nightlife Scene: Clubs and Lounges
When the sun sets, San Diego comes alive with a vibrant and diverse nightlife scene that offers something for everyone. Whether you're in the mood for dancing, live music, or simply sipping cocktails and enjoying the atmosphere, the city's clubs and lounges will ensure a memorable night out with your girlfriends.
If you're looking for a high-energy club experience, head to the Gaslamp Quarter, the heart of San Diego's nightlife scene. Here, you'll find popular clubs like Omnia, Parq, and Bassmnt, where renowned DJs spin a variety of music genres, from electronic to hip-hop. Dance the night away on the spacious dance floors, enjoy incredible light shows, and mingle with fellow partygoers who are ready to have a great time.
For a more laid-back and sophisticated evening, visit one of the city's stylish rooftop lounges. ALTITUDE Sky Lounge, located atop the Marriott Gaslamp Quarter, offers breathtaking panoramic views of the city skyline. Sip on craft cocktails while taking in the iconic views and enjoy the chic atmosphere and lively ambiance.
If you and your girlfriends are music lovers, catch a live music performance at one of San Diego's renowned music venues. The House of Blues in the Gaslamp Quarter hosts a variety of genres, ranging from rock and blues to country and reggae. Dance the night away to the tunes of talented musicians and create unforgettable memories with your girlfriends.
If you're looking for a unique and immersive experience, consider visiting one of San Diego's speakeasy-style bars. These hidden gems offer a sense of exclusivity and mystery, with carefully crafted cocktails and a cozy ambiance. Noble Experiment, located behind a hidden door inside Neighborhood in East Village, is a popular choice. Enjoy expertly crafted cocktails and the thrill of discovering this hidden treasure.
For a more casual and low-key evening, head to Pacific Beach or Mission Beach, known for their lively bar scenes. Enjoy beachside bars with laid-back vibes, live music, and a variety of drink specials. Grab a drink, kick off your shoes, and dance in the sand as you enjoy the ocean breeze and the company of your girlfriends.
It's important to note that some clubs and lounges may have dress codes or age restrictions, so make sure to check in advance. Additionally, always drink responsibly and arrange for safe transportation, whether it's hiring a designated driver or using ride-sharing services.
San Diego's nightlife scene provides countless opportunities for an exciting and memorable girls' night out. Whether you're dancing the night away, enjoying live music, or discovering hidden speakeasy bars, the city offers a nightlife experience that will keep you and your girlfriends entertained until the early hours of the morning.
Cultural and Historical Attractions to Explore
San Diego is a city rich in history and culture, offering numerous attractions that will deepen your understanding of the area's heritage. From historical landmarks to fascinating museums, there are plenty of opportunities to explore the city's cultural and historical wonders during your girlfriend getaway.
Start your cultural adventure at Balboa Park, a 1,200-acre park that is home to several museums, art galleries, and iconic landmarks. Explore the Spanish Renaissance architecture of the California Building at the San Diego Museum of Man, where you can delve into the history and anthropology of various cultures. Don't miss the renowned San Diego Museum of Art, which houses an impressive collection spanning thousands of years, from European masterpieces to Asian art.
For a taste of San Diego's military history, visit the USS Midway Museum. This floating museum is located on the aircraft carrier USS Midway and offers interactive exhibits that showcase the ship's history and the experiences of sailors who served on board. Explore the flight deck, climb into the cockpit of fighter jets, and gain insights into life at sea.
A visit to Old Town San Diego State Historic Park will transport you back in time to the early days of the city. Wander through the preserved buildings and learn about the Mexican and early American settlers who shaped San Diego's history. Enjoy traditional Mexican cuisine, browse through shops selling handmade crafts, and catch a live performance of folklore dancing for a truly immersive experience.
Another must-visit cultural landmark is the iconic Cabrillo National Monument. Located at the tip of Point Loma, it commemorates the landing of Juan Rodriguez Cabrillo, the first European explorer to set foot on the West Coast of the United States. Marvel at the panoramic views of the city, explore the museum, and learn about the maritime history and natural environment of the area.
To immerse yourselves in San Diego's vibrant art scene, spend an afternoon exploring the galleries and studios in the trendy neighborhood of Little Italy. From contemporary art to photography, you'll find an eclectic mix of styles and mediums. Visit during the monthly "Art Walk" event to see the streets come alive with live music, food vendors, and local artists showcasing their work.
Remember to check the opening hours and any specific guidelines or restrictions in place due to COVID-19 before visiting cultural and historical attractions. Additionally, consider taking guided tours or joining informative workshops to gain deeper insights into the history and culture of San Diego.
San Diego's cultural and historical attractions offer a fascinating glimpse into the city's past and present. Take the opportunity to explore these landmarks, museums, and neighborhoods to enrich your girlfriend getaway with a deeper understanding of San Diego's diverse heritage.
Beaches and Waterfront Hangouts
No visit to San Diego is complete without spending time at its beautiful beaches and waterfront areas. The city boasts miles of sandy shores, stunning coastal cliffs, and a vibrant beach culture that make it the perfect destination for a girlfriend getaway. Here are some of the top beaches and waterfront hangouts to explore during your trip.
One of San Diego's most iconic beaches is La Jolla Cove. This small, picturesque cove offers crystal-clear waters, rocky cliffs, and abundant marine life. Spend a day sunbathing on the beach, snorkeling with colorful fish, or simply enjoying the breathtaking views. Don't forget to keep an eye out for curious seals and sea lions that often lounge on the nearby rocks.
If you're looking for a livelier beach scene, head to Pacific Beach. Known for its vibrant atmosphere and lively boardwalk, this beach offers a variety of activities. Rent bikes or rollerblades to cruise along the boardwalk, play beach volleyball, or simply relax on the sandy shores. After soaking up the sun, explore the nearby bars and restaurants for a taste of Pacific Beach's bustling nightlife.
For a more secluded and serene beach experience, visit Coronado Beach. Located on Coronado Island, this pristine beach stretches for miles and is famous for its sparkling golden sand. Take a leisurely stroll along the shoreline, build sandcastles, or have a beach picnic with your girlfriends. Make sure to also check out the historic Hotel del Coronado, a grand Victorian-style hotel that has been a San Diego landmark since the late 1800s.
If you're looking for a unique waterfront hangout, visit Seaport Village. This charming shopping and dining district is located on San Diego's waterfront and offers a picturesque setting with a marina, cobblestone pathways, and colorful shops. Browse through boutique stores, enjoy waterfront dining overlooking the bay, and soak up the lively atmosphere. Don't miss the iconic carousel, which adds a touch of nostalgia to the ambiance.
For a different experience, explore the vibrant neighborhood of Little Italy. Although it may not have a beach, it offers a charming waterfront promenade called the "Piazza della Famiglia." This Italian-inspired plaza features fountains, art installations, and outdoor seating. Enjoy gelato, espresso, or a leisurely Italian meal while soaking in the Mediterranean atmosphere.
When visiting beaches and waterfront areas, be sure to bring sunscreen, towels, and beach essentials. Respect any posted rules and regulations, and always swim and play in designated areas for your safety.
San Diego's beaches and waterfront hangouts offer endless opportunities for fun, relaxation, and soaking in the stunning coastal beauty. Whether you're sunbathing on sandy shores, exploring charming waterfront districts, or dining al fresco with ocean views, you and your girlfriends will create unforgettable memories along San Diego's picturesque coastline.
Day Trips and Excursions from San Diego
While San Diego offers a plethora of attractions and activities, there are also several exciting day trip options to consider during your girlfriend getaway. From coastal towns to scenic national parks, these excursions will add a new dimension to your vacation. Here are some top day trip ideas from San Diego.
One popular day trip destination is the charming beach town of Encinitas, located just north of San Diego. Explore the picturesque downtown area, filled with unique shops, cozy cafés, and art galleries. Don't miss the famous Swami's Beach, known for its stunning ocean vistas and excellent surf spots. Enjoy a leisurely beach day, indulge in delicious seafood, and relax in the small-town atmosphere.
For a taste of Southern California's wine country, consider a day trip to Temecula Valley. This beautiful wine region is just a short drive from San Diego and boasts over 30 wineries amidst a scenic backdrop of rolling hills and vineyards. Take a wine tour, sip on award-winning wines, and enjoy a leisurely afternoon of wine tasting with your girlfriends.
If you're looking for outdoor adventure, venture to Joshua Tree National Park, located a few hours east of San Diego. This unique desert landscape is famed for its Joshua trees, rugged rock formations, and breathtaking sunsets. Spend the day hiking through stunning trails, rock climbing, or simply marveling at the park's otherworldly beauty.
An alternative option is a visit to the historic town of Julian, nestled in the Cuyamaca Mountains. Known for its charming Main Street lined with quaint shops, Julian offers a delightful escape from the city. Sample delicious homemade apple pies, explore antique stores, and even go fruit picking at nearby orchards. Don't forget to visit the picturesque Santa Ysabel Mission, a historic religious site dating back to the 1800s.
For a coastal adventure, hop on a ferry and head to the idyllic Coronado Island. Explore the island's pristine beaches and take a leisurely bike ride along the scenic coastline. Visit the iconic Hotel del Coronado, which has hosted celebrities and dignitaries for over a century. Rent a beach cruiser or a surrey bike and explore the quaint shops and restaurants along Orange Avenue.
Remember to plan ahead, check operating hours, and take into account travel times when embarking on day trips from San Diego. It is also wise to check for any specific guidelines or restrictions in place due to COVID-19.
San Diego's proximity to diverse landscapes and charming towns allows for a range of exciting day trips and excursions. Whether you're exploring wine country, immersing yourselves in nature, or discovering new coastal destinations, these day trips will add a sense of adventure and exploration to your girlfriend getaway.
Conclusion
Your girlfriend getaway to San Diego promises an unforgettable experience filled with relaxation, adventure, and endless fun. From luxurious hotels and indulgent spa treatments to vibrant nightlife and cultural exploration, this coastal city offers a wealth of opportunities for you and your girlfriends to create lifelong memories.
Immerse yourselves in the beauty of San Diego's beaches, whether you're basking in the sun on La Jolla Cove, strolling along the boardwalk in Pacific Beach, or enjoying the golden sands of Coronado Beach. Explore the city's cultural and historical attractions, such as Balboa Park and Old Town San Diego, to gain insights into the area's rich heritage.
Pamper yourselves at world-class spas and indulge in delectable cuisine at top-rated restaurants and bars. Let loose and dance the night away in the vibrant Gaslamp Quarter, or enjoy laid-back evenings at waterfront lounges and rooftop bars, savoring the breathtaking views.
Venture beyond the city limits and embark on exciting day trips, whether it's wine tasting in Temecula Valley, discovering the historical town of Julian, or immersing yourselves in the stunning landscapes of Joshua Tree National Park.
Throughout your trip, embrace the warmth of San Diego's locals, who are known for their friendly and welcoming nature. Take advantage of their insights to uncover hidden gems and local favorites, ensuring that your girlfriend getaway is truly one of a kind.
As you bid farewell to San Diego, cherish the memories made with your girlfriends and relish in the shared experiences that will forever bond you. This coastal paradise has provided the perfect backdrop for your much-needed escape, leaving you with a rejuvenated spirit and plans for future adventures together.
Plan your trip, pack your bags, and embark on an unforgettable girlfriend getaway to San Diego. Get ready to create moments that will be treasured for a lifetime in this vibrant and captivating city.