Savannah Romance | Interesting Ideas For Traveling Couples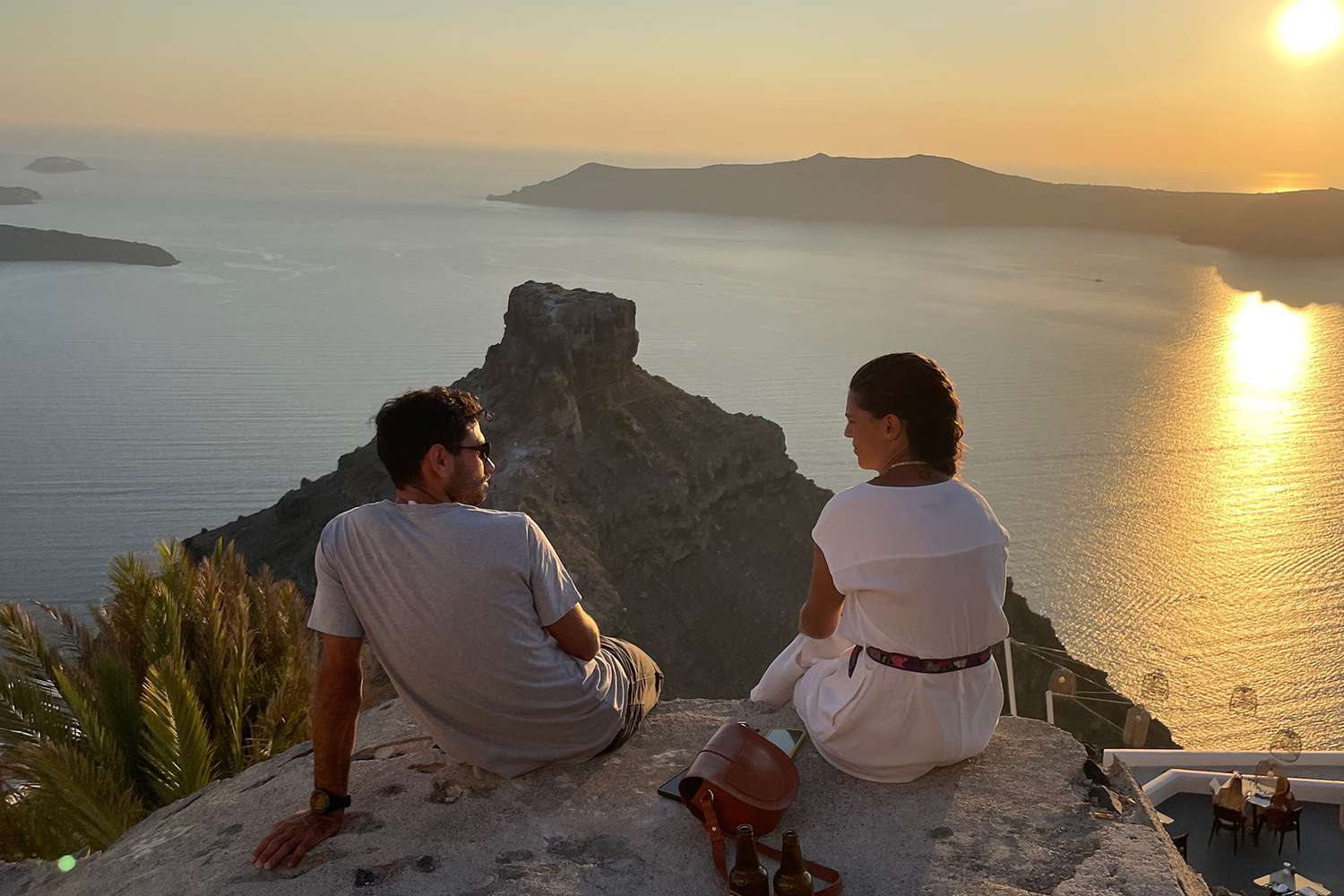 Introduction
Welcome to the enchanting city of Savannah, where romance is in the air and a perfect destination for couples seeking a romantic getaway. Known for its Southern charm, historic architecture, and breathtaking landscapes, Savannah offers a plethora of opportunities for couples to reconnect, relax, and create lasting memories together. Whether you're exploring the city's rich history, indulging in delicious culinary delights, or simply unwinding in a luxurious accommodation, Savannah has something special for every couple.
As you walk hand in hand through the cobblestone streets and admire the picturesque squares, you'll be transported back in time to a place where love stories unfold. The city's vibrant culture, friendly locals, and stunning natural beauty provide the perfect backdrop for a romantic vacation.
In this guide, we will explore a variety of activities and experiences that will make your romantic trip to Savannah truly memorable. From visiting historic sites and enjoying outdoor adventures to savoring the local cuisine and taking sunset cruises, there are plenty of options to suit every couple's interests and preferences.
So get ready to embark on a journey filled with love, laughter, and unforgettable moments. Let's dive into the captivating world of Savannah romance together, and discover the magic that awaits you in this charming Southern gem.
Exploring Historic Sites
One of the highlights of a romantic vacation in Savannah is the chance to explore its rich history and immerse yourself in its captivating past. From beautifully preserved mansions to historic landmarks, there are plenty of sites to discover together as a couple.
A must-visit location is the Savannah Historic District, a charming area filled with stunning architecture, quaint squares, and fascinating museums. Take a leisurely stroll hand in hand along the tree-lined streets, admiring the grand homes and enjoying the romantic ambiance. Be sure to visit Forsyth Park, a sprawling green oasis with its iconic fountain, perfect for a romantic picnic or simply relaxing under the shade of ancient oak trees.
For an immersive historical experience, explore the Mercer Williams House, made famous by the book and movie "Midnight in the Garden of Good and Evil." Step back in time as you tour the beautifully decorated rooms and learn about the intriguing stories that surround this historic residence.
Another must-see attraction is the Bonaventure Cemetery, a hauntingly beautiful final resting place that offers a peaceful and serene atmosphere. Take a romantic stroll through the moss-draped trees, marvel at the elaborate tombstones, and enjoy the breathtaking views of the Savannah River.
No visit to Savannah would be complete without a visit to the famous River Street. Once a bustling hub of trade, this vibrant waterfront district now boasts historic buildings transformed into boutiques, art galleries, and restaurants. Take a romantic walk along the river, hand in hand, and watch as the sun sets over the water, painting the sky in shades of orange and pink.
These are just a few of the many historic sites waiting to be explored in Savannah. An abundance of charm and history awaits you at every corner, ensuring a romantic and memorable experience for you and your partner.
Enjoying Outdoor Adventures
While Savannah is known for its rich history and charming architecture, it also offers a wide range of outdoor adventures for couples seeking some excitement and exploration during their romantic vacation.
One of the best ways to experience the natural beauty of the area is by taking a romantic stroll along the Savannah Riverfront. Enjoy the scenic views, breathe in the fresh air, and watch as boats glide past on the calm waters. You can even take a riverboat cruise for a unique and memorable experience.
If you're looking to get closer to nature, consider visiting Tybee Island. With its pristine beaches, gentle waves, and stunning sunsets, it's the ideal place for a romantic beach getaway. Take a leisurely walk along the shoreline, collect seashells, or simply relax on the sand with your partner.
For a more adventurous outing, head to Skidaway Island State Park. This beautiful park offers hiking trails that wind through marshes and forests, providing opportunities for bird-watching and wildlife spotting. Pack a picnic and find a secluded spot to enjoy a romantic lunch surrounded by nature's beauty.
Another thrilling activity is kayaking on the coastal waterways. Rent a kayak and paddle together along the scenic marshes, observing the abundant wildlife and enjoying the tranquility of the surroundings. It's a great way to connect with nature and create lasting memories together.
Savannah is also known for its excellent golf courses, so if you and your partner enjoy hitting the links, be sure to schedule a tee time. The area offers a variety of golf courses with lush green fairways and breathtaking views, allowing you both to enjoy a round of golf in a romantic setting.
Whether you prefer a leisurely stroll, a beach day, or an adventurous outdoor activity, Savannah has it all. Immerse yourselves in nature, breathe in the fresh air, and enjoy the thrill of outdoor exploration as a couple.
Indulging in Culinary Delights
No romantic getaway is complete without experiencing the local cuisine, and Savannah is a food lover's paradise. With its rich culinary heritage and vibrant food scene, the city offers a wide array of options to satisfy every palate.
Start your culinary adventure with a visit to the City Market, a bustling hub of restaurants and cafes where you can sample local flavors and indulge in delicious dishes. From Southern classics like shrimp and grits to fresh seafood and mouthwatering desserts, there is something to tempt every taste bud.
For a romantic and intimate dining experience, plan a romantic dinner at one of Savannah's elegant restaurants. Enjoy candlelit dinners and savor exquisite dishes prepared with locally sourced ingredients. From upscale seafood establishments to cozy bistros, the city's dining scene offers a diverse range of choices for a romantic evening out.
Don't miss the opportunity to try Lowcountry cuisine, a unique blend of Southern flavors with influences from West Africa and the Caribbean. Feast on dishes like she-crab soup, fried green tomatoes, and sweet tea-marinated chicken. Pair your meal with a glass of sweet tea or a locally brewed craft beer for the ultimate Savannah culinary experience.
For those with a sweet tooth, be sure to visit the famous Leopold's Ice Cream. This historic ice cream parlor has been serving up delicious treats since 1919 and is a beloved spot for locals and visitors alike. Indulge in a scoop of their signature flavors, such as Savannah Socialite or Tutti Frutti, and enjoy the nostalgic atmosphere.
Additionally, Savannah boasts a vibrant food truck scene, offering a wide range of international cuisines and inventive culinary creations. Embark on a culinary journey by sampling dishes from around the world while enjoying the city's charming streetscape.
From fine dining establishments to casual eateries, Savannah's culinary delights are sure to tantalize your taste buds and create memorable dining experiences for you and your partner.
Relaxing at Romantic Accommodations
One of the key elements in creating a perfect romantic vacation is finding the ideal place to stay, and Savannah offers a diverse range of accommodations that exude charm and provide a cozy retreat for couples.
From elegant historic inns to luxurious boutique hotels, Savannah offers a variety of options for couples seeking a romantic getaway. Stay in a beautifully restored mansion, complete with luxury amenities and personalized service, where you can enjoy the city's history while being pampered in style.
For a more intimate and secluded experience, consider booking a cozy bed and breakfast tucked away in one of Savannah's charming neighborhoods. These accommodations offer a unique blend of comfort, warmth, and personalized attention, ensuring a truly romantic stay.
If you prefer a more modern and sleek atmosphere, there are boutique hotels that showcase contemporary design and offer top-notch amenities. Relax in stylish rooms and enjoy facilities such as rooftop pools, spas, and fine dining restaurants.
Regardless of your accommodation choice, be sure to take advantage of the romantic amenities available. Many hotels offer couples' spa treatments, private balconies or terraces, and special packages that include champagne, chocolates, or rose petals to enhance the romantic ambiance.
When selecting your accommodation, consider the location as well. Stay in the heart of the historic district to be within walking distance of the city's attractions, restaurants, and shops. Or, choose a waterfront hotel for breathtaking views of the Savannah River and easy access to riverfront activities.
No matter which accommodation you choose, the key is to find a place that allows you to unwind, relax, and connect with your partner. The romantic accommodations in Savannah provide the perfect backdrop for a memorable and rejuvenating getaway.
Embarking on Sunset Cruises
For a truly magical and romantic experience in Savannah, consider embarking on a sunset cruise. Sail along the Savannah River as the golden hues of the setting sun paint the sky and create a breathtaking backdrop for your romantic evening.
There are several options available for sunset cruises in Savannah, ranging from large paddle-wheel boats to intimate sailboats. Step aboard and be welcomed by the gentle sway of the water, the salty breeze, and the stunning scenery that unfolds before your eyes.
As you cruise along the river, take in the iconic sights of Savannah's historic waterfront, including the Talmadge Bridge, the Waving Girl statue, and the towering cargo ships that pass by. The serene ambiance and the incredible views create the perfect setting for romance.
Many sunset cruises offer additional amenities to enhance your experience. Some may include live music, allowing you to sway to the tunes of local musicians while enjoying the breathtaking views. Others may offer a romantic dinner or appetizers and a fully stocked bar, allowing you to indulge in delicious food and drinks as you watch the sun dip below the horizon.
As the sky transforms into a dazzling display of colors, take the opportunity to capture these incredible moments together. Snap photos, hold each other close, and cherish the intimate moments shared amidst the beauty of the Savannah River at sunset.
Whether you prefer a lively atmosphere with music and dancing or a quiet and intimate sailing experience, a sunset cruise in Savannah is the perfect way to create lasting memories with your partner. It's a romantic escape from the bustling city streets and a chance to unwind and connect as you enjoy the beauty of nature and the serenity of the water.
So set sail, raise a glass to love, and embark on a sunset cruise that will leave you spellbound and appreciating the beauty of Savannah from a whole new perspective.
Discovering Local Culture and Arts
Immerse yourself in the vibrant local culture and arts scene of Savannah for a truly enriching and romantic experience. From art galleries to live music performances, the city offers a myriad of opportunities to explore and appreciate its creative spirit.
Start your cultural journey by visiting the Telfair Museums, which comprise the Telfair Academy, the Jepson Center, and the Owens-Thomas House & Slave Quarters. These museums showcase a diverse range of art, including American and European paintings, contemporary art, and decorative arts. Stroll hand in hand through the exhibits and engage in thought-provoking conversations about the artwork you encounter.
Savannah is also known for its thriving art scene, with numerous galleries and artist studios scattered throughout the city. Take a leisurely walk along the historic streets and pop into the various galleries, where you'll find a wide range of artwork, from traditional to modern, created by local and international artists. Browse the collections together, and perhaps even bring a piece of Savannah art home as a memento of your romantic getaway.
In addition to visual arts, music is an integral part of the culture in Savannah. Check the local concert listings to see if any live performances or jazz concerts are taking place during your visit. Whether it's a small intimate venue or a larger concert hall, experiencing live music together can be a truly memorable and romantic experience.
For a taste of Savannah's diverse performing arts scene, consider catching a show at the Savannah Theatre or the Lucas Theatre for the Arts. From Broadway musicals to live theatrical performances, these venues offer a glimpse into the city's theatrical heritage and provide a captivating and entertaining evening for couples.
Finally, don't forget to explore the local craft and artisan scene. Savannah is home to talented craftsmen and women who create unique handmade products, such as pottery, jewelry, and textiles. Visit local markets, boutique shops, or attend craft fairs to discover these one-of-a-kind treasures, and support the local artisans.
By immersing yourselves in the local culture and arts of Savannah, you'll deepen your appreciation for the city's creative spirit and create lasting memories together. Whether it's through visual arts, live music, or local crafts, each experience will add a special touch of romance and cultural enrichment to your romantic getaway.
Taking Romantic Strolls in Parks and Gardens
Escape the hustle and bustle of the city and immerse yourselves in the tranquility of Savannah's parks and gardens. The city is blessed with an abundance of green spaces, creating the perfect setting for leisurely walks and intimate moments amidst natural beauty.
One of the most iconic green spaces in Savannah is Forsyth Park. This expansive park, spanning 30 acres, is a romantic oasis filled with towering oak trees, fragrant flowers, and a stunning fountain at its center. Take a leisurely stroll hand in hand along the shaded pathways, enjoy a picnic on the grassy lawns, or sit on a bench and bask in the serenity of nature.
If you're looking for a more secluded and intimate setting, visit the Savannah Botanical Gardens. This hidden gem showcases a variety of themed gardens, including a rose garden, a bamboo garden, and a camellia garden. Lose yourselves in the enchanting beauty of the blooming flowers, the vibrant colors, and the soothing sounds of birds chirping.
For a truly romantic experience, explore the Bonaventure Cemetery. Although it may seem unconventional, this historic cemetery is also a stunning park-like setting, with moss-draped trees and captivating sculptures. Take a leisurely walk hand in hand along the winding paths, and embrace the tranquility and contemplative atmosphere of this unique and beautiful place.
Another noteworthy green space is the Savannah National Wildlife Refuge. This expansive refuge allows you to connect with nature and observe a variety of wildlife in their natural habitat. Take a romantic nature walk along the trails, bring your binoculars for birdwatching, and enjoy the peaceful surroundings together.
Don't miss the opportunity to visit the Wormsloe Historic Site, where an enchanting avenue of live oaks draped in Spanish moss awaits you. Walk beneath the majestic arching limbs, hand in hand, as the sunlight filters through the moss, creating a romantic and ethereal atmosphere.
Whether you choose to explore the well-known parks or discover hidden garden gems, Savannah's parks and gardens offer a soothing and romantic escape from the bustling city. Take your time, savor each moment, and let the natural beauty of these outdoor spaces create a sense of serenity and joy as you explore them hand in hand.
Tasting Savannah's Famous Cocktails
No romantic vacation in Savannah is complete without indulging in the city's famous cocktails. Savannah is renowned for its vibrant nightlife and eclectic mix of bars and lounges, where you can sip on unique and delicious libations with your loved one.
Start your cocktail adventure by visiting the historic Moon River Brewing Company. This local favorite offers a range of craft beers and specialty cocktails, including their famous "Yonah" cocktail—a delightful blend of vodka, elderflower liqueur, lemon, and sparkling wine. Sip on your drinks while enjoying the lively atmosphere of this century-old building.
For those who enjoy craft cocktails with a twist, head to The Alley Cat Lounge. Tucked away in a cozy basement, this hidden gem boasts an extensive drink menu featuring inventive concoctions. Try their signature "Alley Cat Martini," a blend of vodka, elderflower liqueur, and fresh lemon juice.
If you're in the mood for a classic cocktail, visit the Artillery Bar. This upscale yet cozy establishment specializes in expertly crafted classics such as the Old Fashioned and the Martini. Sit at the bar and watch as the skilled mixologists work their magic, creating the perfect drink for you and your partner.
For a taste of Savannah's southern charm, head to The Grey. This beautifully restored Greyhound bus station turned restaurant offers a variety of handcrafted cocktails inspired by the city's history. Don't miss their famous "Ghost Coast Julep," a refreshing blend of gin, mint, honey, and citrus.
Savannah is also famous for its rooftop bars, offering stunning views of the city skyline and the Savannah River. The Peregrin, located atop the Perry Lane Hotel, is a popular rooftop bar known for its craft cocktails and panoramic views. Sip on a creative concoction while you and your partner take in the breathtaking skyline and enjoy the romantic ambiance.
If you're in the mood for a laid-back and beachy atmosphere, head to the Tybee Island Social Club. This cozy beachside hangout serves up tropical cocktails, including their famous "Tybee Tea" and "Tybee Tiki." Enjoy your drinks on the outdoor patio, and let the beach vibes transport you to a state of relaxation and romance.
From craft cocktails to classic favorites, Savannah's cocktail scene is sure to please every palate. Savor the flavors, enjoy the vibrant atmosphere, and raise a glass to a memorable and romantic vacation in this charming Southern city.
Trying Fun Couple Activities
A romantic vacation in Savannah is not only about relaxation and indulgence; it's also an opportunity to bond and create memories through exciting and fun activities. Luckily, Savannah offers a wide array of experiences that couples can enjoy together.
One popular activity is taking a horse-drawn carriage ride through the historic district. Cuddle up close as you enjoy a leisurely ride through the beautiful streets of Savannah, with a knowledgeable guide sharing fascinating stories about the city's history and landmarks.
If you're looking for a bit of adventure, consider renting bicycles and exploring the city on two wheels. Savannah's flat terrain and bike-friendly streets make it a perfect place for a leisurely ride. Pedal along the picturesque squares and tree-lined streets, stopping at local shops and cafés along the way.
For a unique and memorable experience, try your hand at a ghost tour. Savannah is known as one of the most haunted cities in America, and there are several tours available that delve into the city's supernatural side. Walk hand in hand through haunted squares, listen to chilling tales, and feel a thrill as you explore Savannah's haunted history together.
For a more active outing, consider kayaking through the marshes and rivers surrounding Savannah. Rent a kayak for you and your partner and paddle through the scenic waterways, immersing yourselves in the beautiful nature and wildlife that call this area home.
If you and your partner share a love for art, consider taking a painting or pottery class together. There are several art studios in Savannah that offer workshops where you can unleash your creativity and create a unique piece of art as a memento of your time together.
Another fun activity is exploring the city through a scavenger hunt. Several companies offer self-guided or group scavenger hunts where you'll solve clues, uncover hidden gems, and work together as a team to unlock the mysteries of Savannah.
Finally, take advantage of Savannah's coastal location by going on a fishing excursion. Charter a boat and spend the day out on the water, casting lines and reeling in fish. It's not only a fun activity, but it also offers the opportunity to bond and enjoy the serene beauty of the ocean together.
Whether it's a leisurely carriage ride, a thrilling ghost tour, or a creative art class, the fun activities in Savannah are sure to bring you and your partner closer together while creating lasting memories of your romantic vacation.
Conclusion
As we conclude our journey through the romantic allure of Savannah, we hope you have discovered the endless possibilities that await you and your partner in this enchanting city. From exploring historic sites and enjoying outdoor adventures to indulging in culinary delights and experiencing the vibrant culture and arts scene, Savannah offers a perfect blend of romance, charm, and excitement.
Immerse yourselves in the city's rich history as you walk hand in hand through its cobblestone streets and visit the iconic landmarks. Find solace in the beauty of nature as you take romantic strolls through parks and gardens, and breathe in the fresh air during sunset cruises along the Savannah River. Savor the flavors of the city, from classic cocktails to delicious cuisine crafted with Southern flair.
Engage in fun and memorable activities that will strengthen your bond and create lasting memories together. Whether it's taking horse-drawn carriage rides, exploring haunted sites on ghost tours, or embarking on outdoor adventures like kayaking or fishing, Savannah offers something for every couple's taste and desire for adventure.
As the sun sets on your romantic getaway, take a moment to reflect on the special moments shared, the laughter exchanged, and the love that has been deepened during your time in Savannah. The city's charm, history, and warmth have created an unforgettable experience that you will cherish for a lifetime.
So, whether you're celebrating an anniversary, planning a honeymoon, or simply seeking a romantic escape, Savannah welcomes you with open arms and promises to captivate your hearts. Indulge in the magic of this Southern gem and let its romantic ambiance sweep you off your feet. Savannah is truly a city where love stories come alive.