Great Weekend Getaways From London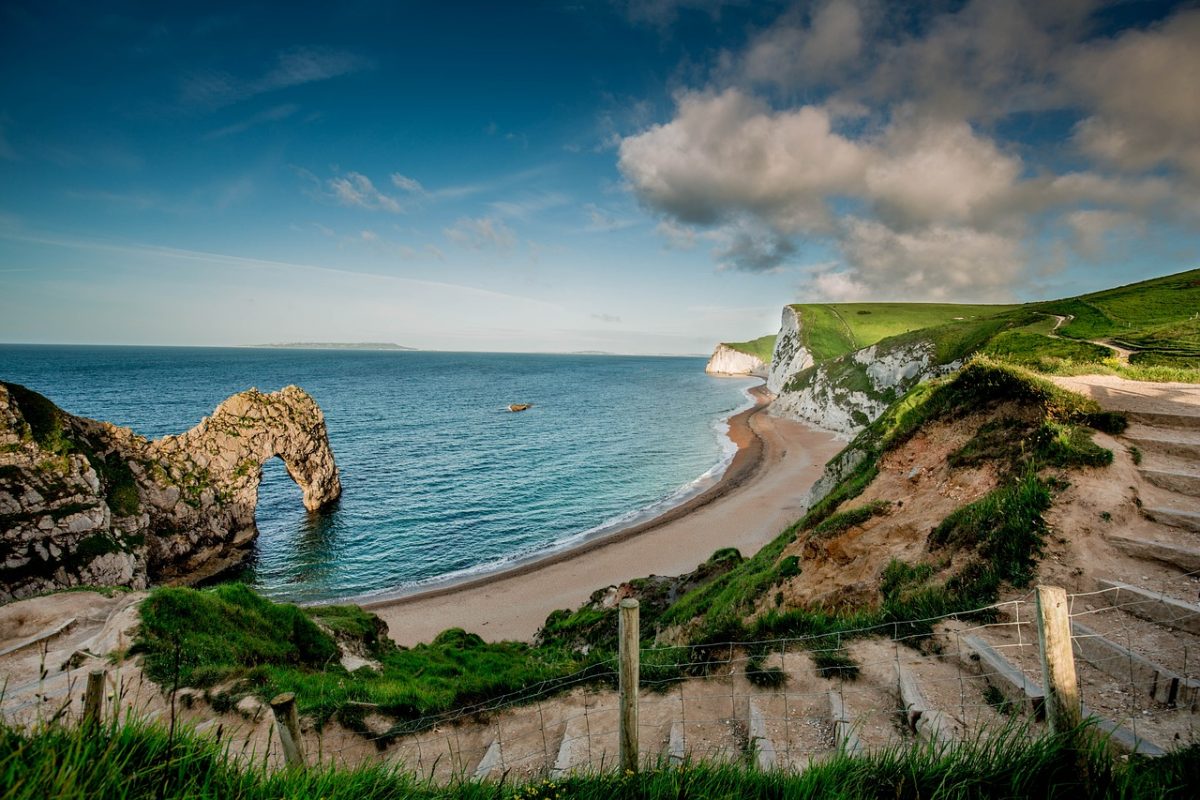 London is one of the world's oldest and largest metropolitan cities. People from all over the world are drawn to the city which makes it a vibrant place to live. However, the surrounding areas are also full of natural beauty and historical sights that are perfect for weekend getaways.
Whether your family has been living in London for generations, or you're new to the city, everyone needs a city break every now and then. Luckily, the surrounding British countryside is filled with natural beauty and charming villages. Recharge your batteries by visiting a medieval town centre or by walking a gravel path through rolling fields.
London's location makes it a great jumping off point for some countryside exploring. Some of the best weekend getaways outside London are The Cotswolds, Bath, The Lake District, Cornwall, and Pembrokeshire.
1.
A Trip to the Cotswolds

The Cotswolds is a large area famous for its rolling hills, medieval villages, and thatched Cotswold cottages. The buildings in the Cotswolds are all made using the local limestone which gives them a warm honey colour.
People love the Cotswolds for the abundance of cycling and hiking trails which meander past quintessential English villages. One special thing to do in the Cotswolds is to visit during the lavender season between June and August. The lavender fields found throughout the Cotswolds rival the famous fields of Provence in France.
Antique aficionados love the Cotswolds for the famous Antiques and Collector's market in Cirencester. Every Friday you can wander the markets and discover a huge selection of antique and flea market treasures.
Regardless of how you spend your weekend, don't leave the Cotswolds without sampling some of the famous Cotswold cheese. It's a regional cheese usually sprinkled with chives and onions and made of cow's milk.
Bath makes a great city break from London, since it's only a 90-minute journey from Paddington station. In fact, taking public transport is even faster than taking a car.
The local thermal hot springs which give Bath its name have been attracting people to the town for centuries. This is one of their perfect weekend getaways. From before Roman times to modern day, people enjoy visiting Bath for its relaxing and natural healing properties.
There is still lots of evidence of the Roman baths and great examples of Medieval architecture. Some of the highlights of Bath include the Roman Bath, Bath Abbey, and Thermae Bath Spa.
Whether you spend your day relaxing in a thermal spa or exploring the historical centre, Bath makes a great day trip from London. However, there's enough and more to include Bath as your perfect weekend getaways from London.
3.
The Lovely Lake District
Located about 3 hours from central London, England's Lake District is a great option for nature lovers in need of weekend getaways.
Lake District National Park covers an area of 2,362 square kilometres. It was even designated as a UNESCO World Heritage site in 2017. It includes England's highest mountain, as well as the deepest and largest natural lakes in the country. Outdoors enthusiasts and active adventurers will find a huge network of hiking trails and gorgeous mountains. What more would you want out of a city break?
For something special, take a hot air balloon flight over the region to get a bird's eye view. Or if you'd rather stay close to the ground, you can take a cruise on Lake Windermere. The Lakeland region was also home to some of Britain's most famous literary talents. While there, you can visit the homes of William Wordsworth or Beatrix Potter.
Due to the proximity to the sea, the Lakeland weather is generally wet and mild. Therefore, it's a good idea to plan your weekend getaway from London with an eye on the weather forecast.
4.
Beautiful and Unique Cornwall
This southwest county in England is surrounded by water to the North, South, and East. Cornwall maintains a distinct Celtic culture which makes it a great weekend trip from London.
Take a walk on England's most south-west point at the Land's End trail. There are over 300 miles of walkable coastline in Cornwall with awe-inspiring dunes, cliffs, and medieval villages.
You can't mention Cornwall without bringing to mind their special food traditions. Maybe you just want to spend your weekend getaway from London eating your way through Cornwall! Sample their Cornish meat pasties, saffron buns, Cornish fudge, Cornish ice cream, and Cornish Heavy Cake. There are even cooking classes available in Cornwall where you can learn the traditional method of making Cornish Pasties.
One of the most unique sites in Cornwall is their Eden Project. This eco-park and educational project is the largest indoor rainforest in the world. The area is full of biomes that display some of the world's most important plants. At night the biomes are lit with colourful lights and the atmosphere is simply magical.
5.
Charming Pembrokeshire
In southwest Wales lies the county of Pembrokeshire with its historic architecture and dramatic shoreline. This region is best for a long weekend getaway from London since it's a bit further away.
Pembrokeshire is the perfect place for a weekend retreat and truly has something for everyone. This region offers world-class food and drink, gorgeous beaches, and historic Victorian villages.
One of the most popular activities is to hike in Pembrokeshire Coast National Park in Wales. Famous among English and Wales tourists, the Pembrokeshire coastline is one of the most beautiful in the UK. The Pembrokeshire Coast Path makes it easy for pedestrians and hikers to venture around the rugged coastline.
Pembrokeshire also features many historic places and architectural sites. Pembroke Castle, Carew Castle and St. David's Cathedral are some of the favourites. Pembrokeshire is even home to the 'Stonehenge of Wales' which is one of the best neolithic dolmens still standing today.
A great way to spend your weekend getaway in Pembrokeshire is to rent one of the many available weekend cottages. Whether you're a history buff or a friend of nature there's something for everyone in Pembrokeshire.

As you can see, there is no shortage of amazing weekend getaways from London. Take a city break and enjoy your long weekend trip!