How To Spend Three Days In Savannah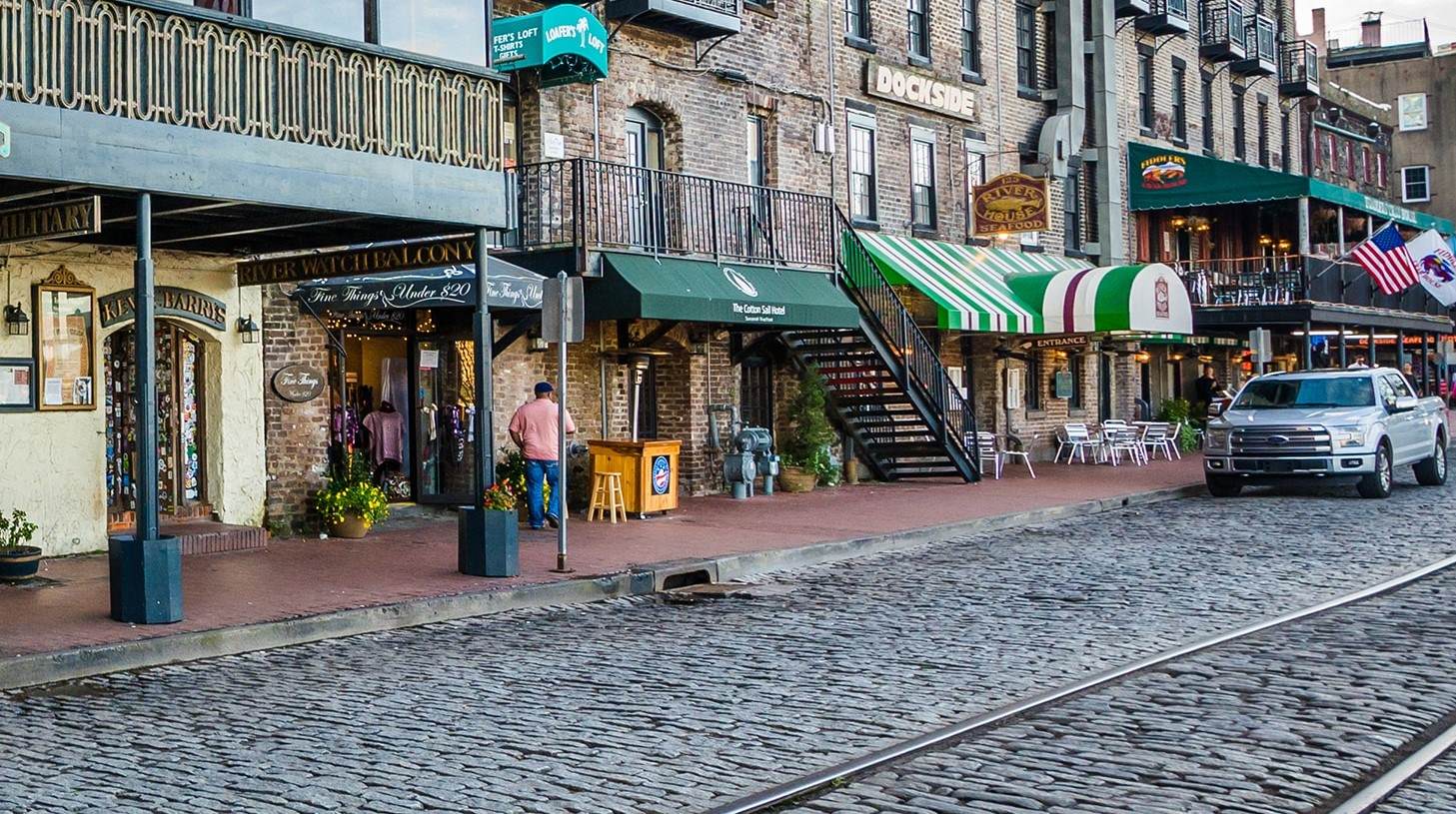 Introduction
Welcome to Savannah, Georgia! Known for its rich history, Southern charm, and vibrant culture, Savannah is an ideal destination for a memorable road trip. Whether you're a history buff, a food lover, or an outdoor enthusiast, this charming city has something for everyone. In this article, we will guide you on how to spend three incredible days exploring Savannah's top attractions and hidden gems.
Savannah's Historic District, with its well-preserved architecture, cobblestone streets, and picturesque squares, will transport you back in time. Indulge in the city's gastronomic delights, from indulgent Southern comfort food to innovative international cuisine. And if you're craving a breath of fresh air, Savannah's natural beauty and outdoor activities will not disappoint.
With a rich history that dates back to the colonial era, Savannah offers a fascinating glimpse into the past. You'll discover the city's captivating stories as you stroll along the Historic District's moss-draped streets, lined with exquisite antebellum mansions. Immerse yourself in the local culture by visiting museums, art galleries, and historic landmarks, which showcase Savannah's contributions to art, literature, and the Civil Rights Movement.
Gastronomy is a significant part of Savannah's identity, and you'll find a diverse culinary scene catering to all tastes. From traditional Southern fare like fried chicken and shrimp and grits, to innovative fusion cuisine and farm-to-table delights, Savannah's restaurants are sure to tantalize your taste buds. Be sure to sample the city's famous seafood, indulge in sumptuous desserts, and explore the bustling farmers' markets for fresh local produce.
When you're ready to venture beyond the city limits, Savannah offers a plethora of outdoor recreational activities. From scenic parks and gardens to marshes and beaches, nature lovers will revel in the opportunities for hiking, biking, kayaking, and wildlife spotting. Take a leisurely boat cruise along the Savannah River or soak up the sun at Tybee Island, just a short drive away, for a perfect combination of relaxation and adventure.
So get ready to embark on an unforgettable road trip as we guide you through the best ways to spend three amazing days in Savannah. From historic landmarks to mouthwatering cuisine to outdoor escapades, you're in for a treat. Let's dive in and explore the wonders of Savannah, Georgia!
Day 1: Exploring Historic District
Start your first day in Savannah by immersing yourself in the city's fascinating history and architectural grandeur. Begin your exploration in the heart of the Historic District, where you'll find 22 picturesque squares dotted throughout the area. These squares are not only beautiful green spaces but also serve as reminders of Savannah's planned layout by its founder, General James Oglethorpe.
As you wander through the Historic District, be sure to admire the stunning antebellum mansions and historic buildings that line the streets. One must-visit attraction is the Mercer Williams House Museum, made famous by the bestselling book "Midnight in the Garden of Good and Evil." Explore the mansion's ornate rooms, filled with period furniture and artwork, and learn about its intriguing history.
No visit to the Historic District is complete without a stroll along River Street. This vibrant waterfront area offers breathtaking views of the Savannah River and is lined with shops, restaurants, and art galleries housed in old cotton warehouses. Take a leisurely walk along the cobblestone streets, browse the unique shops for souvenirs, and savor a delicious meal with riverside views.
To delve deeper into Savannah's history, consider visiting the Savannah History Museum. Housed in the old Central of Georgia Railway complex, this museum tells the story of Savannah's past through exhibits that showcase the city's Native American origins, colonial days, Civil War era, and beyond. Don't miss the opportunity to explore the beautifully restored trains that are on display.
As the day winds down, end your exploration of the Historic District with a visit to Forsyth Park. This iconic park features a stunning fountain, tree-lined pathways, and expansive green spaces where locals and visitors alike come to relax. Take a seat on one of the park's benches and soak in the serene atmosphere while admiring the surrounding Victorian-era homes.
In the evening, indulge in the vibrant nightlife of Savannah's Historic District. Visit one of the city's many bars or restaurants housed in historic buildings for a delectable meal and live entertainment. Don't miss the chance to experience a ghost tour, as Savannah is renowned for its haunted history. Explore the city's eerie legends and tales as you walk through dimly lit streets and hidden squares.
Day 1 in Savannah's Historic District will leave you captivated by the city's beauty, history, and charm. As the daylight fades, you'll be left with lasting memories of enchanting squares, architectural marvels, and the lingering sense of Savannah's rich past.
Day 2: Discovering Savannah's Cuisine and Culture
On your second day in Savannah, immerse yourself in the city's vibrant culinary scene and rich cultural heritage. Begin your day with a hearty Southern breakfast at one of the local diners or cafes. Indulge in classic dishes like biscuits and gravy, shrimp and grits, or chicken and waffles, and experience the flavors that have made Southern cuisine famous.
After breakfast, take a leisurely stroll through the City Market, a lively area filled with shops, galleries, and restaurants. Browse the unique boutiques for eclectic souvenirs, admire local artwork, and sample some delicious treats like pralines or homemade ice cream. The City Market also hosts live music and entertainment, adding to the vibrant atmosphere.
To delve deeper into Savannah's culture, visit the Telfair Museums, a complex comprised of three distinct museums. Start with the Telfair Academy, housed in a beautiful Regency-style mansion, which features an impressive collection of American and European art. Next, explore the Jepson Center for Contemporary Art, showcasing modern and contemporary works across various mediums. Lastly, don't miss the Owens-Thomas House & Slave Quarters, providing insight into the daily lives of the people who lived and worked there during the antebellum era.
It's time to tantalize your taste buds with Savannah's diverse culinary offerings. Head to the Historic District's bustling restaurants, many of which have embraced farm-to-table principles and sustainable practices. Enjoy a leisurely lunch with a view of the river or choose a cozy spot tucked away in one of Savannah's hidden squares. Don't forget to try some of the region's famous seafood, such as oysters or shrimp, prepared in mouthwatering Southern-style recipes.
To immerse yourself in Savannah's musical heritage, make your way to one of the live music venues in the area. From blues and jazz to rock and country, Savannah boasts a vibrant music scene that caters to all tastes. Catch a performance at one of the local bars or pubs, and let the rhythm and melodies lift your spirits.
As the day draws to a close, treat yourself to a memorable dining experience at one of Savannah's renowned restaurants. Sample innovative fusion dishes or savor traditional Southern delicacies prepared with a modern twist. Pair your meal with a craft cocktail or a glass of wine, and toast to a day filled with gastronomic delights and cultural exploration.
Day 2 in Savannah will leave you with a deeper understanding of the city's cultural heritage and a satisfied palate. From art museums to culinary adventures to live music, you'll have experienced the rich tapestry of what makes Savannah a truly unique destination.
Day 3: Engaging with Nature and Outdoor Activities
On your final day in Savannah, embrace the city's natural beauty and engage in outdoor activities that will leave you with unforgettable memories. Start your day by exploring the Coastal Georgia Botanical Gardens, located just outside Savannah. Enjoy a leisurely stroll through the beautifully landscaped gardens, adorned with colorful flowers, lush foliage, and peaceful water features. Take in the sights and scents of the various themed gardens, and capture breathtaking photos amidst nature's splendor.
For a unique and immersive experience, embark on a kayak tour along the marshes of Savannah. Paddle through tranquil waters while observing the diverse wildlife and learning about the area's delicate ecosystem from experienced guides. Keep an eye out for dolphins, otters, and a variety of bird species that call the marshes their home. This adventure allows you to connect with nature and appreciate the natural wonders of Savannah.
If you're seeking a beach escape, take a short drive to Tybee Island, Savannah's closest beach destination. Spend the day lounging on the sandy shores, swimming in the Atlantic Ocean, or exploring the island's charming shops and restaurants. Take a leisurely beach walk, collect seashells, or simply bask in the sun's warm rays. Tybee Island offers a relaxing and rejuvenating getaway from the city's hustle and bustle.
For a dose of history and nature combined, visit Wormsloe Historic Site. This enchanting site is home to the iconic avenue of live oak trees, draped with hanging Spanish moss. Take a leisurely stroll along the tree-lined path, and explore the ruins of the colonial estate. Immerse yourself in the history and natural beauty of this iconic Savannah landmark, capturing picturesque moments that will last a lifetime.
As your time in Savannah comes to a close, embrace the city's renowned culinary scene one final time. Indulge in a delightful dinner at one of Savannah's top-rated restaurants, savoring the flavors and unique creations. Reflect on the incredible experiences you've had during your road trip, and raise a glass to the memories formed in this captivating city.
Day 3 in Savannah is all about appreciating the wonders of nature and embracing the tranquility of outdoor activities. From exploring lush gardens to kayaking through the marshes and relaxing on the beach, you'll leave Savannah with a renewed sense of connection to the natural world and a deep appreciation for the city's natural treasures.
Conclusion
As your three-day road trip in Savannah comes to an end, you can't help but feel a sense of fulfillment and awe for this remarkable city. From the historic charm of the cobblestone streets in the Historic District to the mouthwatering flavors of the local cuisine, and the natural beauty that surrounds the area, Savannah has left a lasting impression on you.
Throughout your journey, you've explored the city's rich history, wandering through the well-preserved squares and admiring the stunning architecture. You've immersed yourself in the local culture, visiting museums and indulging in the vibrant nightlife. You've treated yourself to a variety of delicious culinary delights, sampling Southern classics and innovative fusion dishes. And you've embraced the outdoors, whether it be meandering through botanical gardens, kayaking in the marsh, or basking in the sun on Tybee Island.
Savannah has a unique ability to transport you to another time while offering the comforts and excitement of a modern city. The blend of history, culture, and natural beauty creates a captivating atmosphere that entices visitors from all over the world. From iconic landmarks to hidden gems, Savannah presents a multitude of experiences waiting to be discovered.
As you bid farewell to this charming city, take a moment to reflect on the memories you've made. The laughter shared, the flavors savored, and the sights that left you in awe. Savannah's allure will stay with you long after you've left its cobblestone streets.
Whether you plan to return for another adventure or cherish the memories from this road trip, Savannah has left an indelible mark on your heart. As you venture on to your next destination, carry the spirit of this enchanting city with you and let the experiences of Savannah fuel your love for exploration.