How To Plan A Weekend Getaway To Cleveland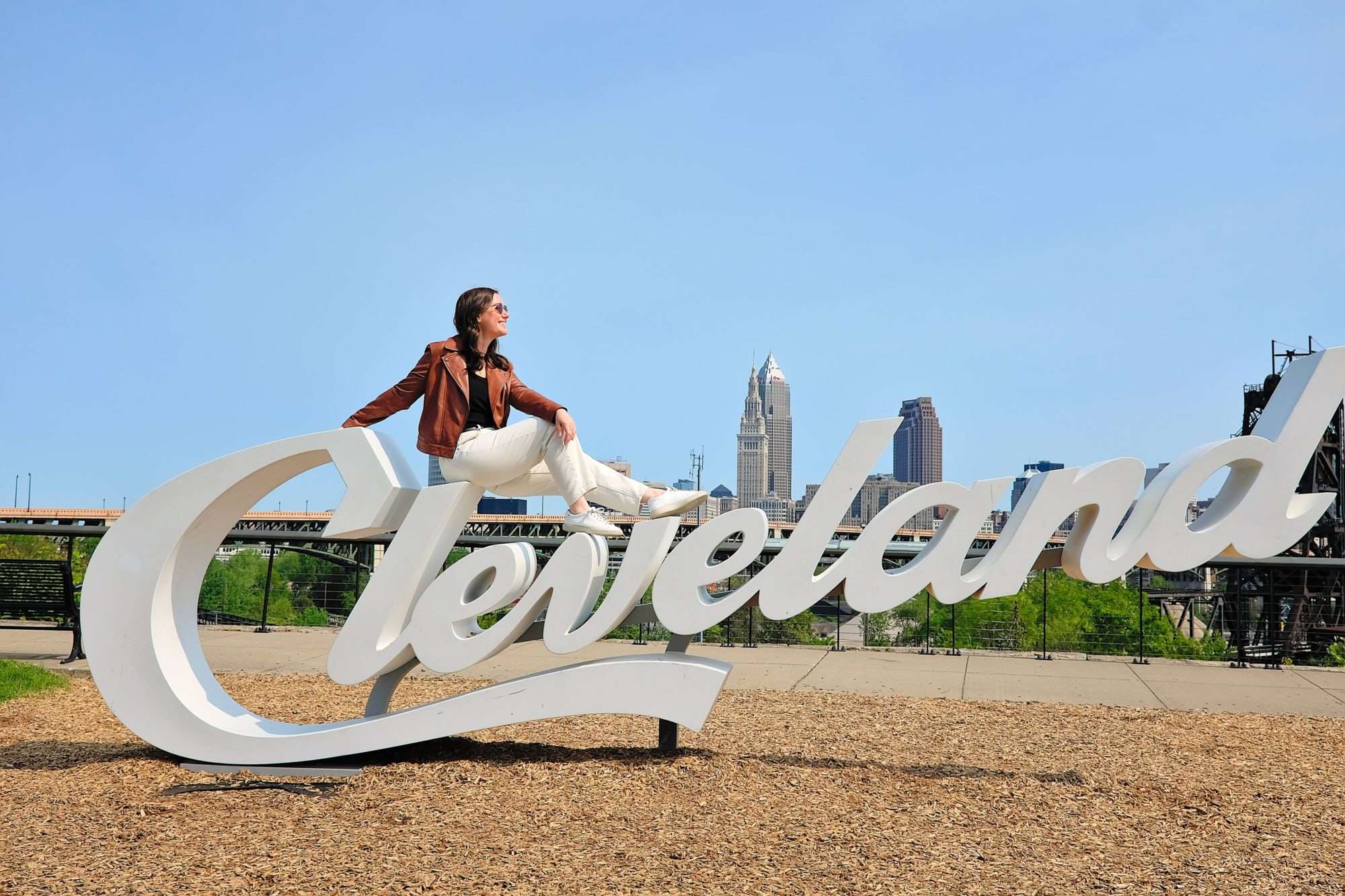 Introduction
Welcome to Cleveland, the vibrant city that offers the perfect blend of history, culture, and entertainment. Whether you are a local looking for a quick weekend getaway or a traveler eager to explore a new destination, Cleveland has something for everyone. Located on the shores of Lake Erie, this Ohio gem is known for its rich industrial heritage, world-class museums, delicious food, and friendly locals.
As you start planning your weekend getaway to Cleveland, you'll discover a wide range of activities and attractions that will pique your interest. From exploring the vibrant neighborhoods downtown to immersing yourself in the local art scene, Cleveland has endless opportunities for fun and adventure. Whether you're a sports enthusiast, a history buff, or a food lover, Cleveland has it all.
In this article, we'll guide you through the process of planning the perfect weekend getaway to Cleveland. We'll cover everything from choosing the right time to visit and the best transportation options to the must-see attractions, delicious food, and outdoor activities that await you in this dynamic city. By the end of this article, you'll have all the information you need to make your weekend in Cleveland a memorable one.
Choosing the Right Time to Visit
When planning your weekend getaway to Cleveland, it's important to consider the best time to visit to make the most of your experience. Cleveland experiences four distinct seasons, each offering its own unique charm.
One of the most popular times to visit Cleveland is during the summer months, from June to August. During this time, the city comes alive with festivals, outdoor concerts, and sporting events. You can enjoy the warm weather as you explore the Cleveland Metroparks, take a stroll along the Lake Erie shoreline, or attend a baseball game at Progressive Field.
Spring and fall are also great times to visit Cleveland. The weather is mild, and you can take advantage of the city's beautiful parks and gardens, such as the Cleveland Botanical Garden and the Cleveland Cultural Gardens. The fall foliage in the surrounding areas of Cleveland is a sight to behold, making it the perfect time for a scenic drive or a hike in the nearby Cuyahoga Valley National Park.
For those who enjoy winter activities, visiting Cleveland between December and February can be a treat. The city's public square transforms into a winter wonderland with ice skating rinks, festive decorations, and the famous holiday lighting ceremony. You can also catch a Cleveland Cavaliers basketball game at the Rocket Mortgage FieldHouse or experience the magic of the Cleveland Orchestra's holiday concerts.
It's also worth considering any special events or festivals happening during your desired travel dates. Cleveland is known for its vibrant arts and culture scene, so you may want to plan your trip around events like the Cleveland International Film Festival or the Cleveland Museum of Art's Summer Solstice Party.
Ultimately, the best time to visit Cleveland depends on your personal preferences and the activities you wish to enjoy. Consider the weather, events, and the type of experience you're looking for, and you're sure to have a fantastic weekend getaway in this dynamic city.
Transportation Options
Getting around Cleveland during your weekend getaway is easy and convenient, thanks to the city's various transportation options.
If you are flying into Cleveland, you'll arrive at Cleveland Hopkins International Airport, located just a short drive from downtown. From the airport, you can take a taxi, rideshare service, or utilize the public transportation options available. The Regional Transit Authority (RTA) operates the Red Line rail service, which connects the airport to downtown and other areas of the city.
Once you're in downtown Cleveland, you'll find that the city is very walkable and pedestrian-friendly. Many of the attractions, restaurants, and shops are within a reasonable walking distance of each other. Exploring the city on foot allows you to soak in the vibrant atmosphere and discover hidden gems along the way.
If you prefer to cover more ground or have limited mobility, the RTA also operates an extensive bus network throughout Cleveland. Buses are a convenient and affordable option for getting around the city. You can purchase a fare card or use a contactless payment method like a credit card or mobile payment app on board.
Another popular transportation option in Cleveland is biking. The city has several bike lanes and a bike-sharing program called UH Bikes, which allows you to rent a bike and explore the city at your own pace. Biking can be a fun and active way to get around, especially when weather permits.
If you're planning to venture outside downtown Cleveland, renting a car can provide you with more flexibility and convenience. There are several car rental companies available at the airport or in downtown Cleveland. Having a car allows you to explore the surrounding areas and take day trips to nearby attractions such as the Rock and Roll Hall of Fame or the scenic Lake Erie Islands.
It's important to note that parking can be a challenge in downtown Cleveland, especially during peak times. However, there are parking garages and lots available throughout the city where you can safely park your vehicle for a fee.
Overall, Cleveland offers a range of transportation options to suit your needs and preferences. Whether you choose to walk, take public transportation, bike, or rent a car, getting around the city during your weekend getaway is convenient and hassle-free.
Accommodation Choices
When planning your weekend getaway to Cleveland, choosing the right accommodation is crucial for a comfortable and enjoyable stay. Luckily, Cleveland offers a variety of accommodation choices to suit every budget and preference.
If you prefer a luxurious and upscale experience, there are several high-end hotels located in downtown Cleveland. These hotels offer luxurious amenities, elegant rooms, and stunning views of the city's skyline or Lake Erie. Staying in a downtown hotel puts you in the heart of the action, with easy access to attractions, restaurants, and entertainment options.
If you're traveling on a budget or prefer a more laid-back and casual atmosphere, there are also plenty of affordable accommodation options available. From cozy bed and breakfasts to budget-friendly hotels and motels, you can find comfortable and convenient places to stay throughout the city and its surrounding neighborhoods.
For a unique and memorable experience, consider staying in one of Cleveland's boutique hotels or vacation rentals. These properties offer a more personalized and intimate atmosphere, often featuring stylish decor and special touches to make your stay extra special.
If you prefer a more immersive and local experience, you may want to explore Airbnb options in Cleveland. Renting a private apartment or house allows you to experience the city like a local, with the added benefit of having more space and a kitchen to prepare your meals.
When choosing your accommodation, consider factors such as location, amenities, and proximity to attractions you plan to visit. If you're attending a specific event or festival, it's also important to check if there are any hotels offering special packages or discounts for attendees.
Booking your accommodation in advance is recommended, especially during peak tourist seasons or when there are major events happening in Cleveland. This ensures you have a wide selection of options and secures the best rates.
Ultimately, the right accommodation choice depends on your preferences, budget, and the type of experience you want to have during your weekend getaway. Whether you're looking for luxury, affordability, or a unique stay, Cleveland has a wide range of accommodation options to cater to your needs.
Must-See Attractions in Cleveland
Cleveland is home to a diverse range of attractions that will captivate and inspire visitors of all interests. From world-class museums to iconic landmarks, here are some must-see attractions to include on your weekend getaway itinerary:
Rock and Roll Hall of Fame: A pilgrimage for music lovers, the Rock and Roll Hall of Fame celebrates the history and impact of rock and roll music through engaging exhibits, memorabilia, and interactive displays.
Cleveland Museum of Art: Explore a vast collection of artworks spanning from ancient times to contemporary masterpieces. The museum's diverse exhibits and stunning architecture make it a must-visit for art enthusiasts.
West Side Market: Immerse yourself in the vibrant food culture of Cleveland at the historic West Side Market. Sample delicious local specialties, browse the stalls filled with fresh produce, meats, and baked goods, and soak in the lively atmosphere.
Terminal Tower Observation Deck: Ascend to the top of the iconic Terminal Tower for breathtaking panoramic views of the city and Lake Erie. The observation deck offers a unique perspective and is a perfect spot for memorable photos.
Playhouse Square: Experience the performing arts at Playhouse Square, the largest theater complex outside of New York City. Catch a Broadway show, ballet, opera, or a concert at one of the beautifully restored theaters.
Cleveland Museum of Natural History: Delve into the wonders of the natural world at this educational and interactive museum. Explore exhibits on dinosaurs, wildlife habitats, gemstones, and much more.
Greater Cleveland Aquarium: Dive into a world of underwater exploration at the Greater Cleveland Aquarium. Walk through tunnels with sharks, touch stingrays, and learn about marine life through engaging exhibits.
Cleveland Botanical Garden: Escape to a peaceful oasis at the Cleveland Botanical Garden. Stroll through beautifully landscaped gardens, explore the Glasshouse, and learn about plants from around the world.
Progressive Field: If you're a sports fan, catching a baseball game at Progressive Field, home of the Cleveland Indians, is a must. Experience the excitement of a major league game in a lively and fan-friendly atmosphere.
Lake View Cemetery: Pay a visit to Lake View Cemetery, a tranquil and historic cemetery known for its stunning architecture and famous gravesites, including President James A. Garfield and John D. Rockefeller.
These are just a few of the many incredible attractions that Cleveland has to offer. Be sure to check the operating hours and any special events or exhibitions happening during your visit to make the most of your time in this vibrant city.
Exploring Cleveland's Food Scene
Cleveland's food scene has gained recognition and acclaim in recent years, making it a must-visit destination for food enthusiasts. From classic comfort food to innovative culinary creations, the city offers a diverse range of dining options that will satisfy every palate. Here are some highlights to explore during your weekend getaway:
Lunch at Sokolowski's University Inn: Indulge in authentic Polish cuisine at this Cleveland institution. Sokolowski's is known for its hearty and delicious pierogis, kielbasa, stuffed cabbage, and other traditional dishes served cafeteria-style.
West 25th Street Market District: Take a culinary journey through the West 25th Street Market District. This vibrant neighborhood is home to an array of diverse restaurants, artisanal shops, and local food purveyors. Don't miss the chance to try the mouthwatering cuisine at Ohio City Galley or TownHall.
Craft Beer Tasting: Cleveland has a thriving craft beer scene, with numerous breweries offering unique and flavorful brews. Visit popular breweries like Great Lakes Brewing Company or Platform Beer Co. for a tasting experience that will delight beer enthusiasts.
East Fourth Street: Explore the culinary gems of East Fourth Street, a pedestrian-friendly area bustling with restaurants, cafes, and nightlife. From upscale dining experiences at Michael Symon's Lola Bistro to relaxed pubs and eateries, the street offers a diverse range of dining options.
Little Italy: Delight in the flavors of Italy at Cleveland's vibrant Little Italy neighborhood. Indulge in authentic Italian cuisine at renowned restaurants like Mama Santa's or Trattoria on the Hill, and be sure to satisfy your sweet tooth with cannolis or gelato from Presti's Bakery.
Asian Cuisine at AsiaTown: Experience the diverse flavors of Asian cuisine in Cleveland's AsiaTown neighborhood. From Chinese dim sum to Japanese ramen and Vietnamese pho, you'll find a wide variety of delicious and authentic dishes to savor.
Market Garden Brewery & Distillery: Visit one of Cleveland's premier craft breweries and distilleries at Market Garden. Enjoy locally brewed beers, artisanal cocktails, and a menu featuring creative and delicious pub fare.
Exploring West Side Market: While not strictly a dining destination, West Side Market is a food lover's paradise. Explore the market's numerous stalls offering fresh produce, meats, cheeses, baked goods, and international specialties. Grab a bite to eat from one of the food vendors, and savor the flavors of the local cuisine.
These are just a taste of the many culinary delights that await you in Cleveland. Be sure to explore the city with an open mind and an empty stomach, ready to sample the diverse flavors and cuisines that make Cleveland's food scene so special.
Shopping and Entertainment Options
Cleveland offers a wide range of shopping and entertainment options to add excitement and enjoyment to your weekend getaway. Whether you're in search of unique souvenirs, the latest fashion trends, or a lively night out, Cleveland has something for everyone.
If you're looking to indulge in some retail therapy, explore the eclectic boutiques and shops in Cleveland's various neighborhoods. Head to the trendy Tremont or Ohio City neighborhoods to find local designers, vintage clothing stores, and artisanal goods. For a more upscale shopping experience, visit the upscale shopping centers such as Beachwood Place or Crocker Park, where you'll find designer brands and high-end retailers.
Cleveland is also home to several thriving entertainment districts that offer a vibrant nightlife scene. East Fourth Street, located downtown, is a popular destination for dining, live music, and unique bars. With its lively atmosphere and variety of venues, it's a great place to enjoy a memorable night out on the town.
If you're in the mood for some cultural entertainment, check out the schedule of events at Playhouse Square. As the largest theater district outside of New York City, Playhouse Square offers a diverse range of performances, including Broadway shows, concerts, dance performances, and more. Catching a show at one of the historic theaters is a fantastic way to immerse yourself in Cleveland's vibrant arts scene.
For a more relaxed entertainment option, consider taking a leisurely stroll along the waterfront at the Flats East Bank. This revitalized neighborhood offers waterfront dining, live music, and picturesque views of the Cuyahoga River. It's the perfect place to unwind and enjoy the beauty of Cleveland's natural surroundings.
If you're traveling with family, be sure to visit attractions like the Greater Cleveland Aquarium or the Cleveland Metroparks Zoo. Both offer engaging and educational experiences that are fun for all ages.
Lastly, don't forget to explore the local markets and food halls, such as the historic West Side Market or the Van Aken Market Hall. These vibrant gathering places feature a variety of food vendors, offering a mix of cuisines and local specialties.
Whether you're in the mood for shopping, cultural entertainment, an exciting night out, or family-friendly activities, Cleveland's shopping and entertainment options are sure to keep you entertained throughout your weekend getaway.
Outdoor Activities in and around Cleveland
Cleveland and its surrounding areas are blessed with natural beauty and a variety of outdoor activities to enjoy during your weekend getaway. Whether you're a nature lover, an adventure seeker, or simply looking to enjoy some fresh air, there are plenty of options to choose from:
Exploring the Cleveland Metroparks: With over 23,000 acres of green space, the Cleveland Metroparks system offers endless opportunities for outdoor recreation. Hike through scenic trails, have a picnic in the park, go fishing, or even take a scenic ride on the Hinckley Lake Boathouse.
Visiting Cuyahoga Valley National Park: Just a short drive from downtown Cleveland, Cuyahoga Valley National Park is a nature lover's paradise. Explore the park's hiking and biking trails, take a scenic train ride on the Cuyahoga Valley Scenic Railroad, or go kayaking along the Cuyahoga River.
Enjoying Lake Erie: Make the most of Cleveland's location on the shores of Lake Erie. Spend a day at one of the city's beautiful lakeside parks, such as Edgewater Park or Huntington Beach. Take a walk along the beach, go for a swim, have a picnic, or simply relax and enjoy the stunning views of the lake.
Thrilling Water Sports: If you're seeking adventure, try your hand at water sports on Lake Erie. Rent a kayak or paddleboard and explore the lake at your own pace. For a unique experience, consider taking a sailing lesson or going on a boat tour to admire the city's skyline from the water.
Exploring the Cleveland Botanical Garden: Immerse yourself in the beauty of nature at the Cleveland Botanical Garden. Wander through stunning gardens, such as the Japanese Garden and the Hershey Children's Garden, or attend a guided tour or a horticulture class.
Playing Golf: Cleveland boasts many excellent golf courses for avid golfers to enjoy. Whether you're a seasoned golfer or a beginner, you can tee off at courses like Manakiki Golf Course or Sleepy Hollow Golf Course while enjoying the scenic views and well-designed fairways.
Taking a Bike Ride: Discover Cleveland on two wheels by exploring the city's bike trails and lanes. The Ohio & Erie Canal Towpath Trail and the Lakefront Bikeway are popular options, offering scenic views and a chance to discover hidden gems along the way.
These are just a few examples of the outdoor activities available in and around Cleveland. Whether you prefer a leisurely hike, an adrenaline-pumping adventure, or a peaceful day by the lake, Cleveland has something to offer every outdoor enthusiast.
Day Trips and Excursions
While Cleveland offers plenty to see and experience within its city limits, there are also several exciting day trip options to consider during your weekend getaway. Here are some interesting destinations that are easily accessible from Cleveland:
Amish Country: Immerse yourself in the rich culture and traditions of the Amish community with a day trip to Ohio's Amish Country. Just a short drive from Cleveland, you can explore charming towns like Berlin and Sugarcreek, visit Amish-owned shops and bakeries, and take a scenic drive through rolling farmlands.
The Lake Erie Islands: Discover the natural beauty of the Lake Erie Islands, including Put-in-Bay and Kelley's Island. Take a ferry ride to these idyllic islands and enjoy activities such as hiking, biking, fishing, and exploring unique attractions like Perry's Victory and International Peace Memorial.
Akron: Located just a short drive south of Cleveland, Akron is worth a visit for its cultural and historic attractions. Explore Stan Hywet Hall & Gardens, a magnificent Tudor Revival mansion and estate, or visit the Akron Art Museum for a dose of contemporary art.
Stan Hywet Hall & Gardens, Akron: Visit Stan Hywet Hall & Gardens in Akron. This historic mansion and garden complex offer a glimpse into the opulent lifestyles and extravagant gardens of the past.
Cedar Point Amusement Park: For thrill-seekers and amusement park enthusiasts, a day trip to Cedar Point is a must. Located in Sandusky, Ohio, just about an hour from Cleveland, Cedar Point offers world-class roller coasters, entertainment shows, and a beautiful beach along Lake Erie.
Canton: Sports fans should consider a trip to Canton, home of the Pro Football Hall of Fame. Explore the museum, learn about the history of the sport, and admire the exhibits dedicated to football legends.
Chagrin Falls: Visit the picturesque village of Chagrin Falls, known for its charming ambiance and natural beauty. Take a stroll along the waterfall, browse the boutiques and shops in the downtown area, and enjoy a meal at one of the local restaurants.
Peninsula and the Cuyahoga Valley Scenic Railroad: Journey to Peninsula, a charming town located within Cuyahoga Valley National Park. Enjoy a scenic train ride on the Cuyahoga Valley Scenic Railroad, which offers breathtaking views of the surrounding nature and allows you to disembark and explore various stops along the way.
A day trip from Cleveland allows you to discover the diverse attractions and picturesque landscapes that surround the city. Consider your interests and preferences when planning your day trip, and enjoy an enriching and memorable experience just a short distance from Cleveland.
Safety and Practical Tips
As you plan your weekend getaway to Cleveland, it's important to keep in mind a few safety and practical tips to ensure a smooth and enjoyable trip. Here are some helpful guidelines:
Stay aware of your surroundings: Like any city, it's important to stay alert and aware of your surroundings, especially in busy areas or at night. Keep an eye on your belongings, avoid dimly lit or isolated areas, and trust your instincts if something feels off.
Check the weather: Before heading out for the day, check the weather forecast to ensure you're dressed appropriately and prepared for the conditions. Cleveland's weather can be variable, so it's always a good idea to be prepared for sudden changes.
Plan your transportation: Research transportation options in advance and plan your routes accordingly. Whether you'll be walking, using public transportation, or driving, familiarize yourself with the routes, parking availability, and any potential traffic or construction concerns.
Take precautions for outdoor activities: If you plan on engaging in outdoor activities, such as hiking or biking, make sure to pack appropriate gear, such as comfortable shoes, sun protection, and water bottles. Follow trail etiquettes, stay on designated paths, and be respectful of nature and wildlife.
Secure your accommodations: Ensure that you secure your accommodations in advance and have the necessary information, such as confirmation emails and contact details. It's a good idea to keep a copy of your reservation and important documents handy, such as identification and emergency contact information.
Respect local customs and traditions: Be mindful of the local customs and traditions when interacting with locals and visiting cultural or religious sites. First-time visitors to Cleveland might be surprised by the friendly and welcoming demeanor of the locals, so show respect and embrace the local culture.
Stay updated on local events: Check for any local events, festivals, or exhibitions happening during your visit. This will not only give you a chance to experience the local culture but also help you plan your activities and avoid any potential crowded areas.
Keep emergency contacts handy: Prior to your trip, make a note of important emergency contacts, including local authorities, your hotel's front desk, and any necessary medical facilities. It's always better to be prepared in case of any unforeseen circumstances.
Cleveland is generally a safe city, but it's still important to use common sense and take necessary precautions to ensure a safe and enjoyable trip. By following these safety and practical tips, you'll be well-prepared to make the most of your weekend getaway in Cleveland.
Conclusion
As you conclude your journey through this article, you are now equipped with the knowledge and insights to plan the perfect weekend getaway to Cleveland. From choosing the right time to visit and exploring the city's must-see attractions to indulging in the local food scene and enjoying outdoor adventures, Cleveland has something to offer every traveler.
Whether you're captivated by the vibrant energy of downtown, amazed by the cultural and artistic offerings, or awed by the natural beauty surrounding the city, Cleveland provides a dynamic and memorable experience for visitors. The city's rich history, diverse neighborhoods, and friendly locals create a welcoming atmosphere that will make you feel right at home.
Remember to consider the best time to visit based on your preferences and interests. Plan your transportation, accommodations, and itinerary in advance to make the most of your time in the city. Be sure to explore the diverse dining options, immerse yourself in the local arts and culture scene, and take advantage of the outdoor activities available in and around Cleveland.
As you embark on your weekend getaway, keep safety and practical tips in mind to ensure a smooth and enjoyable trip. Respect the local customs, stay aware of your surroundings, and make the necessary preparations to have a worry-free experience.
Whether you're a first-time visitor or returning to Cleveland for another memorable adventure, this city is sure to leave a lasting impression. So, pack your bags, bring your sense of adventure, and get ready to create cherished memories during your weekend getaway to Cleveland.