Best Towns In The Berkshires, Massachusetts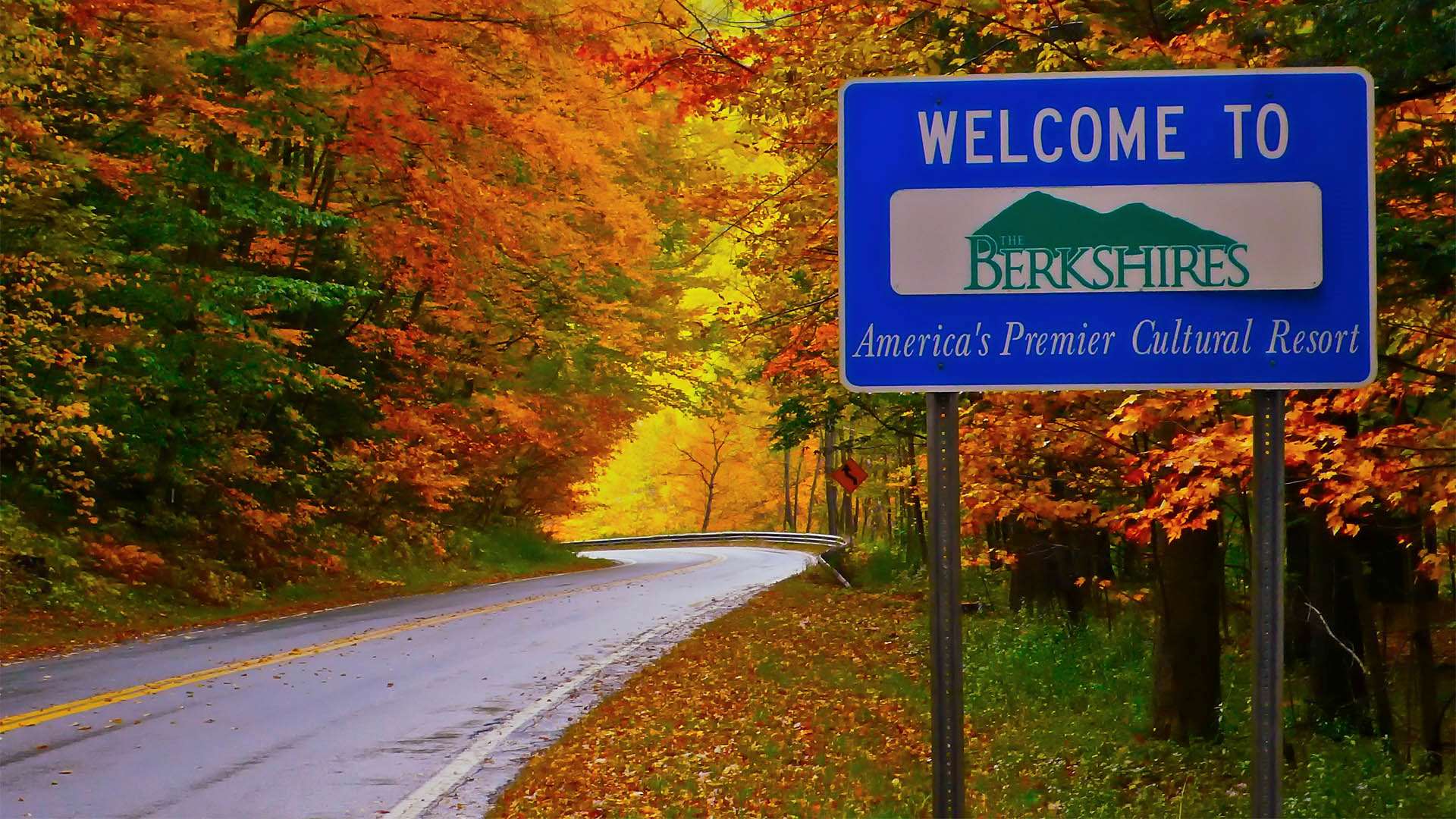 Introduction
Welcome to the Berkshires, a charming region located in western Massachusetts. Known for its picturesque landscapes, vibrant arts scene, and rich cultural heritage, the Berkshires offer an unforgettable experience for road trippers seeking a mix of natural beauty and cultural attractions.
Nestled in the heart of the Appalachian Mountains, the Berkshires boast stunning mountain ranges, verdant forests, and pristine lakes. Whether you're a nature enthusiast looking to hike scenic trails or a history buff interested in exploring the region's storied past, the Berkshires have something for everyone.
What sets the Berkshires apart from other destinations is its collection of captivating towns. Each town has its own distinct charm and character, guaranteeing a unique and enriching visit. From bustling town centers with enticing shops and restaurants to quiet rural communities that allow for peaceful retreats, there's a little bit of everything in the Berkshires.
In this article, we'll take a closer look at some of the best towns to explore during your road trip through the Berkshires. Whether you're seeking outdoor adventures, cultural experiences, or simply a relaxing getaway, these towns are sure to provide an enjoyable and memorable stay.
Great Barrington
Located in the southern part of the Berkshires, Great Barrington is a vibrant town that seamlessly blends traditional New England charm with a contemporary arts and culture scene. As you stroll down Main Street, you'll be greeted by historic buildings, boutique shops, and a wide array of dining options.
Great Barrington is home to numerous art galleries, showcasing works from local artists as well as internationally renowned collections. If you're a music lover, don't miss the chance to catch a live performance at the Mahaiwe Performing Arts Center, a beautifully restored historic theater.
For those who enjoy the outdoors, be sure to explore the Housatonic River Walk, a scenic trail that winds along the banks of the Housatonic River, offering breathtaking views of the surrounding nature. Outdoor enthusiasts will also appreciate the nearby Ski Butternut, which offers skiing and snowboarding during the winter months, and hiking and mountain biking trails during the warmer seasons.
Food and drink options abound in Great Barrington, with a diverse range of culinary experiences to satisfy every palate. From farm-to-table restaurants to cozy cafes and breweries, there's something for everyone. Be sure to try some of the regional specialties, such as fresh seafood, locally sourced produce, and artisanal cheeses.
If you're a history buff, make a stop at the Great Barrington Historical Society Museum, where you can learn about the town's fascinating past and its significance in American history. Another notable historical site is the W.E.B. Du Bois Boyhood Homesite, a national historic landmark paying tribute to the renowned civil rights activist and scholar.
In Great Barrington, there's always something happening, whether it's a lively community event, a charming farmer's market, or an art festival. This town exudes a welcoming and vibrant atmosphere, making it a must-visit destination in the Berkshires.
Lenox
Situated in the central Berkshires, Lenox is a quintessential New England town that oozes elegance and charm. Known for its stunning Gilded Age mansions and lush landscapes, Lenox is a haven for those seeking a tranquil and refined getaway.
One of the highlights of Lenox is The Mount, the former home of author Edith Wharton. This majestic estate offers guided tours of the house and gardens, providing a fascinating insight into Wharton's life and literary works. The beautifully manicured gardens are perfect for a leisurely stroll or a peaceful picnic.
For art enthusiasts, the Tanglewood Music Center is a must-visit. This world-renowned music venue is the summer home of the Boston Symphony Orchestra and hosts a variety of concerts and performances. Take the opportunity to enjoy an outdoor concert amidst the picturesque scenery of the Berkshire Hills.
Lenox is also home to a thriving arts scene, with numerous galleries and studios showcasing the work of local and international artists. The town center is lined with charming boutiques and antique shops, where you can browse for unique treasures and souvenirs.
The natural beauty surrounding Lenox is simply breathtaking. There are several parks and preserves in the area, offering opportunities for hiking, biking, and birdwatching. Kennedy Park is a popular choice, with its scenic trails that wind through forests and meadows, providing stunning views of the Berkshire Mountains.
Food lovers will be delighted with the culinary offerings in Lenox. From award-winning fine dining restaurants to cozy cafes and bakeries, there are plenty of options to indulge in delectable cuisine. Don't forget to sample some of the local wines at one of the nearby wineries, where you can enjoy tastings and vineyard tours.
If you're seeking a bit of relaxation and rejuvenation, consider visiting one of the spas or wellness retreats in Lenox. Pamper yourself with a massage or indulge in a rejuvenating spa treatment, surrounded by the peaceful ambiance of the Berkshire countryside.
Lenox truly embodies the tranquility and beauty of the Berkshires, offering a serene escape for those seeking a slower pace and an appreciation for natural and artistic wonders.
Stockbridge
Nestled in the heart of the Berkshires, Stockbridge is a charming town that exudes small-town charm and New England nostalgia. Known as the quintessential Norman Rockwell town, Stockbridge offers a glimpse into a bygone era with its picturesque Main Street, historic buildings, and idyllic surroundings.
A visit to Stockbridge would not be complete without exploring the Norman Rockwell Museum. This internationally acclaimed museum celebrates the life and works of the iconic American artist, showcasing his beloved illustrations that depict everyday scenes of American life. From the iconic "Freedom of Speech" to "Saturday Evening Post" covers, you'll be captivated by Rockwell's artistry and storytelling.
For history buffs, a visit to the Merwin House is a must. This beautifully preserved historic house museum offers a glimpse into Victorian life, with its period rooms and fascinating exhibits. The Berkshire Botanical Garden is another gem in Stockbridge, featuring a stunning collection of plants, flower gardens, and natural landscapes that provide a tranquil oasis for visitors.
If you're looking for outdoor adventures, Stockbridge is surrounded by natural beauty. Head to the Stockbridge Bowl, a pristine lake where you can swim, kayak, or paddleboard. The nearby Pleasant Valley Wildlife Sanctuary offers scenic trails through forests, meadows, and wetlands, giving you the chance to observe diverse wildlife in their natural habitat.
Stockbridge is also a culinary destination, with a variety of dining options to please every palate. From cozy cafes and farm-to-table restaurants to charming inns and taverns, you'll find delicious food made with locally sourced ingredients. Be sure to try some New England classics such as clam chowder and lobster rolls.
The town has a vibrant arts community, with galleries showcasing the work of local artists. Take a stroll along Main Street and explore the unique shops and boutiques, where you'll find handmade crafts, artwork, and antiques.
Additionally, Stockbridge hosts several annual events and festivals throughout the year. From the Stockbridge Summer Arts and Crafts Show to the Stockbridge Main Street at Christmas celebration, there's always something happening to immerse yourself in the town's rich cultural heritage.
Stockbridge captures the essence of small-town New England, offering a perfect blend of art, history, and natural beauty. Whether you're a fan of Norman Rockwell or simply seeking a quaint and relaxing getaway, Stockbridge is sure to leave a lasting impression.
Williamstown
Tucked away in the northwestern corner of the Berkshires, Williamstown is a charming town known for its rich cultural heritage and scenic beauty. Home to Williams College, one of the top liberal arts colleges in the country, Williamstown offers a mix of intellectual pursuits and outdoor adventures.
A visit to the Clark Art Institute is a must for art enthusiasts. This renowned museum houses an impressive collection of European and American artworks, including masterpieces by Renoir, Monet, and Homer. The stunning modernist building itself is a work of art, with beautiful outdoor spaces and scenic trails to explore.
Another cultural gem in Williamstown is the Williamstown Theatre Festival. This Tony Award-winning theater company showcases a diverse range of productions, from classic plays to contemporary works, attracting renowned actors and directors from around the world. Don't miss the opportunity to catch a performance under the stars at the company's outdoor venue.
For nature lovers, Williamstown boasts an abundance of outdoor recreational opportunities. Mount Greylock, the highest peak in Massachusetts, is a short drive away and offers stunning views from its summit. Hiking trails wind through the forest, leading to picturesque spots such as the cascading waterfalls of Money Brook Trail.
Architecture enthusiasts will appreciate the stunning buildings on the campus of Williams College, including the iconic Thompson Memorial Chapel and the Williams College Museum of Art. Take a stroll around the campus and admire the beautiful blend of historic and modern architecture.
The town center of Williamstown is lined with quaint shops, galleries, and restaurants. Explore the unique boutiques for one-of-a-kind finds, or savor a delicious meal at one of the cozy eateries. Be sure to try some local farm-fresh produce and artisanal cheeses.
During the summer months, Williamstown hosts the Williamstown Theatre Festival and the Williamstown Jazz Festival, showcasing top-notch performances and attracting visitors from far and wide. These events add to the vibrant atmosphere of the town and provide unforgettable cultural experiences.
Whether you're a fan of art, theater, nature, or simply seeking a charming small-town experience, Williamstown offers it all. Immerse yourself in the intellectual and cultural hub of this delightful Berkshires town and create memories that will last a lifetime.
Lee
Tucked between the picturesque Berkshire Mountains, Lee is a delightful town that offers a blend of history, natural beauty, and small-town charm. With its scenic Main Street and inviting community, Lee provides a warm and welcoming atmosphere for visitors.
One of the main draws of Lee is the presence of outlet shopping. The Lee Premium Outlets feature a wide array of designer and brand-name stores, offering visitors a chance to indulge in some retail therapy. From clothing and accessories to home goods and electronics, you'll find everything you need at discounted prices.
For history enthusiasts, a visit to the Lee Library and Historical Society is a must. This local treasure houses a collection of artifacts, photographs, and documents showcasing the town's fascinating past. Take a leisurely stroll through town and admire the beautifully preserved historic buildings, some of which date back to the 18th century.
In Lee, nature lovers are spoiled for choice when it comes to outdoor activities. Beartown State Forest is a nearby natural oasis, where you can explore miles of trails, go camping, have a picnic, or swim in one of the many scenic ponds. The area is also a popular spot for birdwatching, with a variety of species residing in the forest.
If you're a fan of the performing arts, don't miss the chance to catch a show at the historic South Lee Schoolhouse. This intimate theater hosts a variety of performances, including plays, musicals, and concerts, providing an intimate and unforgettable experience.
Food lovers will delight in the culinary offerings of Lee. From classic American diners to cozy cafes and upscale restaurants, there's something to satisfy every palate. Don't forget to sample some of the local maple syrup and freshly baked treats.
Outdoor enthusiasts will appreciate the nearby Becket Quarry, a former marble quarry that has been transformed into a swimming hole surrounded by towering cliffs. It's the perfect spot to cool off on a hot summer day and enjoy the natural beauty of the Berkshires.
Lee is also a gateway to the Berkshires' many attractions, with its convenient location and easy access to nearby towns and natural wonders. Whether you're seeking outdoor adventures, cultural experiences, or simply a peaceful retreat, Lee offers a delightful blend of opportunities to create lasting memories.
Pittsfield
Situated in the heart of the Berkshires, Pittsfield is the largest city in the region and serves as a cultural and economic hub. With its lively downtown area, historic architecture, and abundance of recreational activities, Pittsfield offers a diverse experience for visitors.
Art enthusiasts will find plenty to explore in Pittsfield. The renowned Berkshire Museum showcases a wide range of exhibits, including art, natural history, and science. The museum often hosts special events and interactive programs, making it a must-visit for both children and adults.
Pittsfield is also home to the Barrington Stage Company, a celebrated regional theater known for its high-quality productions. From classic plays to new works, this vibrant theater company offers a diverse and engaging lineup of shows throughout the year.
For those who appreciate history and architecture, the Hancock Shaker Village is a must-see attraction. This living history museum allows visitors to step back in time and explore the preserved Shaker village, complete with historic buildings and stunning gardens.
Outdoor enthusiasts will find plenty of options in Pittsfield. The city is home to several parks and recreational areas, including the picturesque Onota Lake and Burbank Park. Enjoy hiking, fishing, boating, and picnicking in these serene surroundings.
Pittsfield also hosts a variety of festivals and events throughout the year, including the acclaimed 10×10 Upstreet Arts Festival, the PIttsfield CityJAZZ Festival, and the Pittsfield 4th of July Parade, one of the largest Independence Day parades in the region. These events highlight the vibrant arts and cultural scene of the city.
Shopping lovers will appreciate the vibrant downtown area, which is home to a mix of local boutiques, antique shops, and galleries. Explore the unique stores and find one-of-a-kind treasures to take home.
As for dining options, Pittsfield offers a diverse culinary scene with a variety of restaurants and cafes. Whether you're craving international cuisine, comfort food, or farm-to-table dishes, you'll find an array of delicious options to satisfy your taste buds.
With its rich cultural offerings, beautiful natural surroundings, and vibrant energy, Pittsfield is a dynamic city that should not be missed on your road trip through the Berkshires.
North Adams
Tucked away in the northwest corner of the Berkshires, North Adams is a vibrant and culturally rich town that has undergone a remarkable transformation in recent years. With its thriving arts scene, stunning natural vistas, and close proximity to renowned attractions, North Adams is a must-visit destination for travelers.
One of the main highlights of North Adams is the Massachusetts Museum of Contemporary Art (MASS MoCA), one of the largest contemporary art museums in the country. Housed in a restored 19th-century factory complex, this massive museum showcases a variety of thought-provoking exhibits, installations, and performances from renowned artists.
Outdoor enthusiasts will find plenty of opportunities to explore the natural beauty of the area. Just a short drive away from North Adams is Mount Greylock, the highest peak in Massachusetts. Hike to the summit for awe-inspiring panoramic views or take a scenic drive along the Mount Greylock Scenic Byway to soak in the breathtaking vistas.
Nestled amidst the Berkshire Mountains, North Adams is a haven for nature lovers. The nearby Natural Bridge State Park features a fascinating marble arch formation created by thousands of years of geological activity. The park also offers hiking trails through lush forests, allowing visitors to immerse themselves in the serenity of nature.
North Adams has a thriving arts community, with numerous galleries and arts spaces attracting creative minds from near and far. Independent theaters, such as the historic Mohawk Theater, not only offer film screenings but also host live performances, providing a platform for local talent to shine.
If you're interested in history, make sure to visit the Western Gateway Heritage State Park. This cultural and educational center offers exhibits and programs that highlight the history and cultural heritage of the region.
Food and drink options abound in North Adams, with a variety of restaurants, cafes, and craft breweries to satisfy every palate. From farm-to-table establishments to international cuisine and creative fusion dishes, there's something to please every food lover.
North Adams is also known for its lively events and festivals, such as the Downstreet Art initiative, which transforms the town into an open-air gallery every summer. The FreshGrass Festival, a celebration of bluegrass and roots music, attracts renowned musicians and fans from around the world, creating a spirited and festive atmosphere.
For a blend of vibrant arts, outdoor adventures, and cultural immersion, North Adams is a destination that is sure to captivate and inspire visitors.
Adams
Tucked away in the northwest corner of the Berkshires, Adams is a small town that radiates charm and natural beauty. With its stunning mountain vistas, historic landmarks, and a strong sense of community, Adams offers an idyllic escape for travelers seeking a peaceful retreat.
One of the main attractions in Adams is Mount Greylock, the highest peak in Massachusetts. This majestic mountain offers a range of recreational activities, including hiking, camping, and breathtaking scenic drives. For a unique experience, take a trip to the summit and enjoy panoramic views that stretch as far as five different states.
Adams is also rich in history and culture. The Susan B. Anthony Birthplace Museum, located in a historic house, pays tribute to the renowned suffragist and women's rights activist. Explore the museum and gain insight into Anthony's life and her contributions to the fight for equality.
Outdoor enthusiasts can also explore the Ashuwillticook Rail Trail, a scenic 11-mile trail that winds through the picturesque landscapes of Adams. Perfect for hiking and biking, this trail showcases the natural beauty of the area while providing opportunities for wildlife spotting and peaceful reflection.
The town center of Adams boasts a collection of historical buildings and charming shops. Explore the local boutiques and antique stores, where you can find unique treasures and souvenirs. Be sure to stop by the Berkshire Scenic Railway Museum, located in a restored train station, to learn about the region's railway history.
Food options in Adams showcase both traditional and contemporary fare. Enjoy delicious meals made with locally sourced ingredients at cozy cafes, family-owned restaurants, and farm-to-table establishments. Don't miss the chance to sample some of the area's renowned apple cider and freshly baked pastries.
Adams also hosts various community events and festivals throughout the year. From summer concerts in the park to holiday celebrations, these events foster a sense of camaraderie and provide opportunities to connect with the local residents.
Whether you're seeking outdoor adventures, historical attractions, or a warm and friendly atmosphere, Adams offers a charming and authentic Berkshires experience. Embrace the tranquility of the mountain vistas and immerse yourself in the rich heritage of this delightful town.
Sheffield
Tucked away in the southern Berkshires, Sheffield is a picturesque town surrounded by rolling hills, meandering rivers, and lush farmland. Known for its rural beauty and thriving agricultural community, Sheffield offers a peaceful and bucolic retreat for visitors.
Sheffield's natural beauty is best experienced through outdoor activities. The Appalachian Trail runs through the town, offering breathtaking hiking opportunities for both casual walkers and experienced hikers. Enjoy scenic vistas, tranquil forests, and the soothing sounds of nature as you explore this iconic trail.
The town is also home to several picturesque lakes and rivers, such as Lake Buel and the Housatonic River, which provide opportunities for boating, fishing, and swimming. Spend a leisurely day on the water, soaking in the tranquil ambiance and enjoying the spectacular views.
Sheffield is known for its thriving agricultural community and farm-to-table movement. The town boasts numerous farms and farmers' markets, where you can find fresh produce, local meats and cheeses, and handmade crafts. Embrace the farm-fresh flavors by visiting a local farmstand or indulging in a farm-to-table meal at one of Sheffield's charming restaurants.
History buffs will appreciate the historic charm that permeates through Sheffield. The Sheffield Historical Society Museum provides insight into the town's past, showcasing artifacts and exhibits that depict the history and development of the area. Visit the nearby Ashley House to learn about the life and legacy of Elizabeth Freeman, a former slave who successfully sued for her freedom in one of the first civil rights cases in Massachusetts.
For art and culture enthusiasts, Sheffield offers galleries and studios that showcase the work of local artists. Take a stroll through town and explore the shops, where you can find unique artwork, handmade crafts, and souvenirs.
Sheffield is also a fantastic destination for birdwatching, with its vast countryside and diverse ecosystems. Embark on a birding expedition and spot a variety of species, ranging from resident songbirds to migratory waterfowl.
While Sheffield may be small in size, it radiates a warm and welcoming atmosphere. Discover the beauty of nature, savor the flavors of the local farm-to-table cuisine, and immerse yourself in the town's rich agricultural heritage.
Conclusion
The Berkshires region of Massachusetts is a road tripper's dream, offering a delightful mix of natural beauty, cultural attractions, and charming towns to explore. From the vibrant arts scene of Great Barrington to the refined elegance of Lenox, from the iconic Norman Rockwell town of Stockbridge to the intellectual hub of Williamstown, each town in the Berkshires has its own unique character and attractions.
Whether you're seeking outdoor adventures like hiking, skiing, or boating, or you prefer immersing yourself in the arts through museums, theaters, and music festivals, the Berkshires has something for everyone. You can embark on scenic drives through picturesque landscapes, indulge in farm-to-table cuisine, or simply relax and soak in the peaceful ambiance of the mountains.
Each town in the Berkshires offers a delightful escape from the hustle and bustle of everyday life. From the historical landmarks to the vibrant cultural scenes, from the farm-fresh flavors to the stunning natural vistas, the Berkshires invite you to slow down, explore, and create memories that will last a lifetime.
So, pack your bags, hit the road, and embark on an unforgettable adventure through the Berkshires. Whether you choose to visit one town or explore them all, your road trip through this enchanting region of Massachusetts is sure to be a journey filled with captivating experiences, breathtaking views, and a deep appreciation for the wonders of the Berkshires.