3 Days In New Orleans: The Perfect Itinerary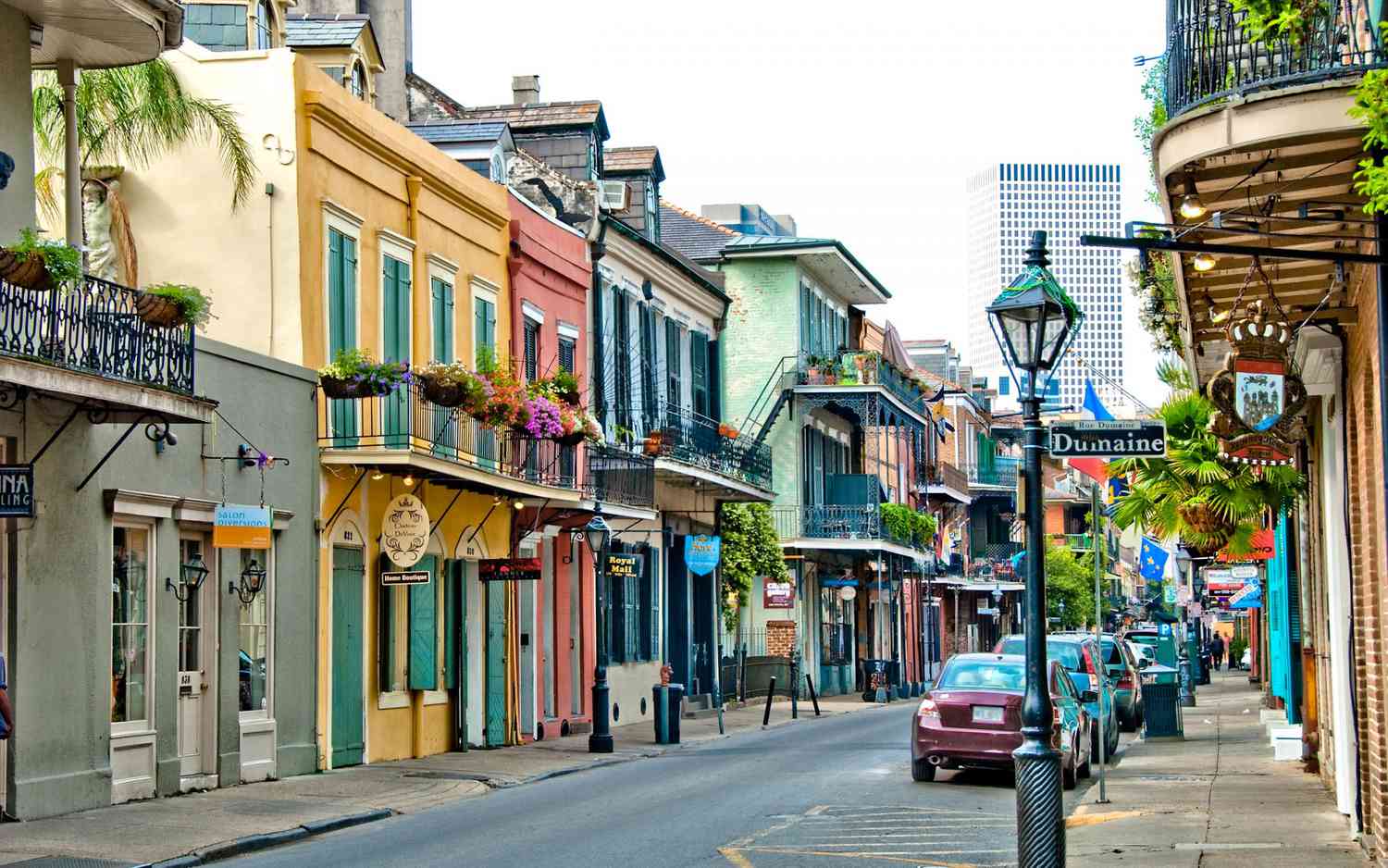 Planning a trip to the vibrant city of New Orleans? Get ready to immerse yourself in a city that pulsates with energy, music, and a rich cultural heritage. With its lively festivals, tantalizing cuisine, and historic charm, New Orleans offers a unique and unforgettable experience. Whether you're a music enthusiast, a foodie, or a history buff, there's something for everyone in this captivating city.
In this article, we'll take you through a three-day itinerary that will help you make the most of your time in New Orleans. From exploring iconic landmarks and indulging in mouthwatering Creole and Cajun dishes to enjoying live jazz music and strolling through picturesque neighborhoods, this itinerary has it all. So, grab your walking shoes and get ready to embark on an exciting journey through the sights, sounds, and flavors of New Orleans.
Day 1: Exploring the French Quarter
Start your adventure in the vibrant city of New Orleans by immersing yourself in the rich history and unique culture of the French Quarter. Begin your day with a visit to the iconic St. Louis Cathedral, the oldest continuously active Roman Catholic cathedral in the United States. Take a leisurely stroll along the lively streets, admiring the charming Creole townhouses and colorful architecture that make this neighborhood so enchanting.
Next, satisfy your taste buds with a delectable beignet paired with a steaming cup of café au lait at the world-famous Café du Monde. Indulge in this quintessential New Orleans treat as you watch the bustling street performers and soak in the lively atmosphere.
No visit to the French Quarter would be complete without exploring the historic Jackson Square. Snap a photo with the stunning Andrew Jackson statue and browse through the numerous art galleries and eclectic shops that surround the square. For a truly unique experience, hop on a traditional mule-drawn carriage and embark on a guided tour of the quarter's hidden gems.
Day 2: Jazz and Cuisine
As the birthplace of jazz, no trip to New Orleans would be complete without immersing yourself in its vibrant music scene. Begin your day with a visit to the renowned Preservation Hall, where you can enjoy an intimate jazz performance by talented local musicians. Let the soulful melodies transport you to a bygone era.
After working up an appetite, treat yourself to a mouthwatering culinary experience. Head to one of the city's famous restaurants to indulge in authentic Creole and Cajun cuisine. From gumbo and jambalaya to po'boys and crawfish étouffée, the flavors of New Orleans will tantalize your taste buds.
In the afternoon, take a leisurely stroll along the picturesque Mississippi Riverfront, enjoying the scenic views and vibrant energy of the waterfront. As the sun sets, make your way to the lively Frenchmen Street, known for its live music venues and eclectic nightlife scene. Dance the night away to the soulful sounds of jazz and experience the true spirit of New Orleans.
Day 3: Exploring the Garden District and Beyond
On your final day, venture beyond the French Quarter and discover the historic and charming Garden District. Marvel at the beautifully preserved mansions and oak-lined streets as you take a leisurely walk through this picturesque neighborhood. Don't miss the opportunity to visit Lafayette Cemetery No. 1, a hauntingly beautiful above-ground cemetery that serves as the final resting place for many notable New Orleanians.
Afterward, take a ride on the St. Charles Streetcar, the oldest continuously operating streetcar line in the world. Enjoy the scenic route as you pass by grand old houses and lush greenery, making your way to the Audubon Park. Explore the park's serene surroundings, visit the Audubon Zoo, or simply relax under the shade of the magnificent oak trees.
As your three days in New Orleans come to an end, reflect on the unforgettable experiences you've had in this captivating city. From its vibrant music scene to its delectable cuisine and rich history, New Orleans truly offers a perfect blend of culture and charm.
So, whether you're a jazz enthusiast, a food lover, or a history buff, the 3 Days in New Orleans: The Perfect Itinerary guarantees an unforgettable adventure in the heart of the Big Easy.
Conclusion
Exploring the vibrant city of New Orleans for three days is an unforgettable experience. From its rich history and diverse culture to its lively music scene and delicious cuisine, there is something to suit every traveler's taste. With this perfect itinerary, you can make the most of your time in the Big Easy.
On day one, immerse yourself in the French Quarter, wandering through the historic streets and indulging in famous beignets at Café du Monde. Day two takes you to the Garden District and Magazine Street for stunning architecture and boutique shopping. Finally, on day three, explore the unique neighborhoods of Marigny and Bywater, known for their funky art scenes and vibrant nightlife.
Whether you're a history buff, a foodie, or a music lover, New Orleans offers a little something for everyone. So, pack your bags, put on your dancing shoes, and get ready to experience the magic of the Crescent City!
FAQs
Q: What is the best time to visit New Orleans?
A: The best time to visit New Orleans is during the fall, from September to November, when the weather is mild and there are plenty of festivals like the famous New Orleans Jazz & Heritage Festival.
Q: Is it safe to walk around the French Quarter at night?
A: While the French Quarter is generally safe, it's always best to take precautions and stay aware of your surroundings, especially late at night. Stick to well-lit areas and avoid venturing into unfamiliar streets alone.
Q: What are some must-try dishes in New Orleans?
A: Don't miss out on trying New Orleans' iconic dishes like gumbo, jambalaya, crawfish étouffée, and po' boys. And of course, be sure to indulge in a plate of mouthwatering beignets and café au lait.
Q: Are there any haunted tours in New Orleans?
A: Yes, there are numerous haunted tours available in New Orleans, taking you through the city's eerie history and infamous haunted locations like the LaLaurie Mansion and St. Louis Cemetery No. 1. These tours provide an intriguing glimpse into the city's supernatural side.
Q: Can you recommend any live music venues in New Orleans?
A: Absolutely! Some popular live music venues in New Orleans include Preservation Hall, Tipitina's, The Spotted Cat Music Club, and the Maple Leaf Bar. Make sure to catch some authentic jazz, blues, or funk music during your visit.