Best Hotels In Amsterdam, Netherlands: Budget To Luxury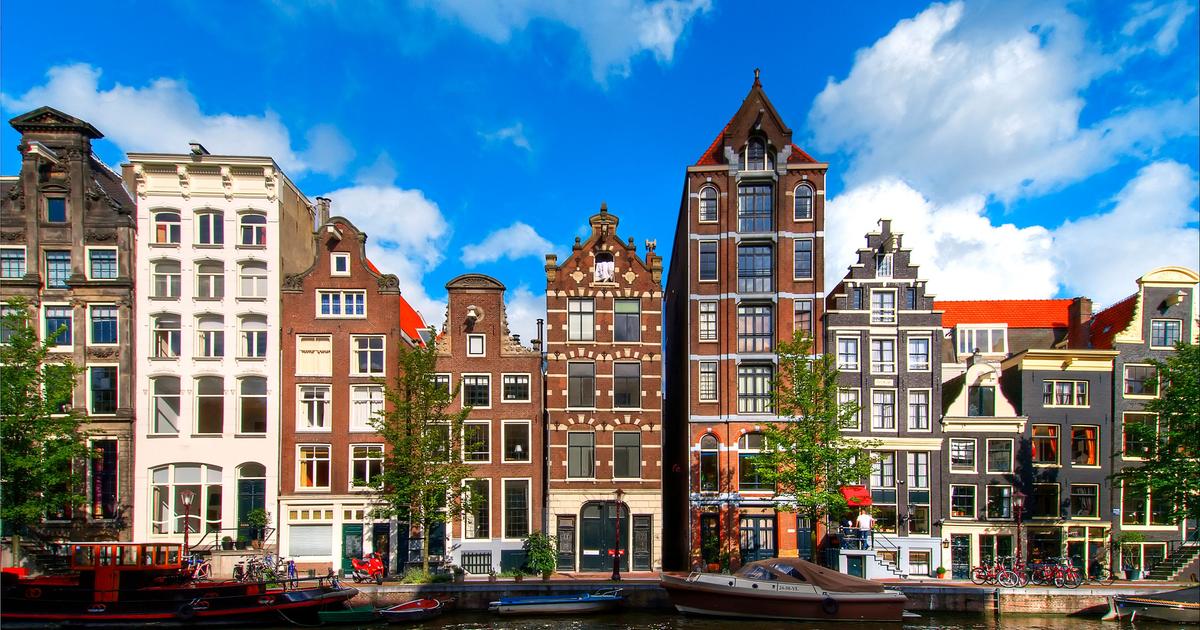 Introduction
Welcome to Amsterdam, the vibrant and enchanting capital of the Netherlands. Known for its picturesque canals, historic architecture, and rich cultural heritage, Amsterdam is a top destination for travelers from around the world. Whether you're visiting for business or pleasure, finding the perfect accommodation is key to making your stay unforgettable.
From budget options to luxurious hotels, Amsterdam offers a wide range of accommodations to suit every traveler's needs and preferences. In this article, we will explore the best hotels in Amsterdam, highlighting budget-friendly options, mid-range establishments, and luxury hotels that guarantee a lavish experience.
As you explore Amsterdam, you'll realize that the city's unique charm extends to its accommodations. Many hotels are housed in historic buildings that have been carefully preserved and renovated, offering a blend of traditional elegance and modern comfort.
Whether you're seeking a cozy and affordable place to rest your head or a luxurious retreat with top-notch amenities, Amsterdam has it all. So, let's dive into the best hotels this captivating city has to offer!
Budget Hotels in Amsterdam
Traveling on a budget doesn't mean you have to compromise on comfort and convenience. Amsterdam caters to budget-conscious travelers with a variety of affordable hotels that still offer great value for money.
One popular budget option is the Stayokay Amsterdam Hostel. Located in the heart of the city, this hostel offers comfortable dormitory-style rooms and private rooms at affordable rates. The hostel provides free Wi-Fi, a bar, and a relaxed communal atmosphere, making it a great choice for solo travelers or backpackers.
Another budget-friendly choice is Hotel Nadia, situated just a short stroll away from Amsterdam's iconic Dam Square. This charming hotel offers compact yet cozy rooms with modern amenities. The friendly and helpful staff will ensure you have a pleasant stay, and the convenient location allows easy access to major attractions.
If you prefer a more unique experience, why not stay at the Botel Amsterdam? This floating hotel is located on a historic ship and offers comfortable rooms with stunning views of the city's canals. The Botel Amsterdam provides a unique and affordable stay, with the added bonus of being just a short ferry ride away from the city center.
For those who value simplicity and affordability, the Meininger Hotel Amsterdam City West is an excellent choice. Located close to public transportation, this hotel offers clean and modern rooms with private bathrooms. The hotel features a game room, a bar, and a communal kitchen, making it a great option for budget-conscious travelers.
While these budget hotels offer affordable rates, they still prioritize comfort and convenience. Most provide essential amenities such as Wi-Fi, comfortable beds, and helpful staff who are knowledgeable about the city. Staying in a budget hotel in Amsterdam allows you to save money while still enjoying the city's rich culture and vibrant atmosphere.
Whether you're a solo traveler, a group of friends, or a budget-conscious family, these budget hotels in Amsterdam provide a range of options to suit all needs.
Mid-Range Hotels in Amsterdam
If you're looking for a comfortable and stylish stay without breaking the bank, Amsterdam has a plethora of mid-range hotels that offer a balance between affordability and luxury.
One popular choice is the Hotel Vondel, located in the charming neighborhood of Oud-West. This boutique hotel offers cozy rooms with modern amenities, including free Wi-Fi and flat-screen TVs. The hotel's elegant interior design and welcoming atmosphere make it a great option for couples or solo travelers looking for a touch of luxury at an affordable price.
For those seeking a central location, the Hotel Estheréa is an excellent choice. Situated on Amsterdam's famous Singel Canal, this hotel boasts stylish and individually decorated rooms, each with its own unique charm. The hotel also offers a complimentary breakfast buffet and a cozy lounge area, perfect for unwinding after a day of exploring the city.
If you prefer a more contemporary vibe, the Sir Adam Hotel is an ideal option. Located in the trendy A'DAM Tower, this hotel offers modern and well-designed rooms with stunning panoramic views of the city. The hotel also features a rooftop bar and restaurant, where you can enjoy a drink while taking in the breathtaking skyline of Amsterdam.
Another noteworthy mid-range hotel is the Pulitzer Amsterdam. This five-star hotel is located in a series of interconnected historic canal houses, offering a unique and elegant atmosphere. The hotel offers luxurious rooms and suites, as well as a restaurant, bar, and serene inner garden. Its central location near the Anne Frank House and the Westerkerk makes it an ideal choice for those wanting to explore Amsterdam's cultural landmarks.
Mid-range hotels in Amsterdam provide a combination of comfort, style, and convenience. With their prime locations, modern amenities, and personalized service, these hotels offer great value for money without compromising on quality. Whether you're visiting for business or leisure, these mid-range hotels provide a comfortable and memorable stay.
Luxury Hotels in Amsterdam
For an unforgettable and indulgent experience, Amsterdam offers a range of luxury hotels that exude elegance and sophistication. These hotels provide the highest level of comfort, personalized service, and exquisite amenities to ensure an unforgettable stay.
One of the city's most renowned luxury hotels is the Waldorf Astoria Amsterdam. Located in a set of beautifully restored 17th-century canal houses, this five-star hotel offers stunning views of the Herengracht canal. The rooms and suites feature stylish interiors and luxurious amenities, including marble bathrooms and Nespresso machines. The hotel also houses a Michelin-starred restaurant and a tranquil spa, allowing guests to unwind and rejuvenate.
Another opulent choice is The Dylan Amsterdam, nestled in the heart of the famous "9 Streets" district. This boutique hotel combines historic charm with contemporary luxury. Each room and suite is uniquely designed with elegant décor and modern amenities. The hotel features a Michelin-starred restaurant, an intimate courtyard garden, and a serene wellness lounge, providing a true sanctuary in the bustling city.
For those seeking unparalleled luxury and sophistication, the Conservatorium Hotel is an exceptional option. Housed in a former music conservatory, this five-star hotel showcases a blend of historical architecture and contemporary design. The spacious rooms and suites are beautifully appointed, offering amenities such as rain showers and Nespresso machines. The hotel also boasts a top-rated restaurant, a luxurious spa, and a rooftop terrace with panoramic views of Amsterdam.
The luxurious Hotel Okura Amsterdam offers a taste of Japanese hospitality and refinement. Situated in the trendy area of De Pijp, this five-star hotel features elegantly appointed rooms with floor-to-ceiling windows offering breathtaking views of the city. The hotel is home to several Michelin-starred restaurants, a spa, an indoor pool, and even its own cooking academy, providing guests with an unparalleled culinary and wellness experience.
Luxury hotels in Amsterdam epitomize luxury and offer an escape from the ordinary. With their exquisite design, exceptional service, and world-class amenities, these hotels provide a truly indulgent experience for discerning travelers seeking the finest accommodations that Amsterdam has to offer.
Conclusion
Amsterdam is a city that has something for everyone, and choosing the right hotel can enhance your visit and make it truly memorable. Whether you're on a tight budget, seeking a comfortable mid-range option, or looking for a luxurious experience, Amsterdam offers a diverse range of accommodations to suit every traveler's needs.
For budget-conscious travelers, there are plenty of affordable options that still provide comfort and convenience. From hostels to floating hotels, these budget accommodations allow you to save money without compromising on comfort or location.
If you're looking for a step up in comfort and style, the mid-range hotels in Amsterdam offer a balance between affordability and luxury. These hotels provide well-appointed rooms, prime locations, and personalized service to ensure a comfortable and enjoyable stay.
For those seeking the ultimate indulgence, Amsterdam's luxury hotels offer a world-class experience. From historic canal houses to contemporary design hotels, these establishments pamper guests with opulent amenities, Michelin-starred dining, and exceptional service.
Whichever category suits your needs, Amsterdam's hotels capture the unique charm and beauty of the city. Many are housed in historic buildings, offering a glimpse into the city's rich heritage, while also providing modern comforts and conveniences.
Whether you're exploring the picturesque canals, visiting world-class museums, or indulging in the vibrant nightlife, finding the perfect hotel will elevate your experience in Amsterdam. So, choose the category that best fits your budget and preferences, and get ready to embark on an unforgettable journey in this captivating city!