15 Best Hotels In Funchal: Complete Guide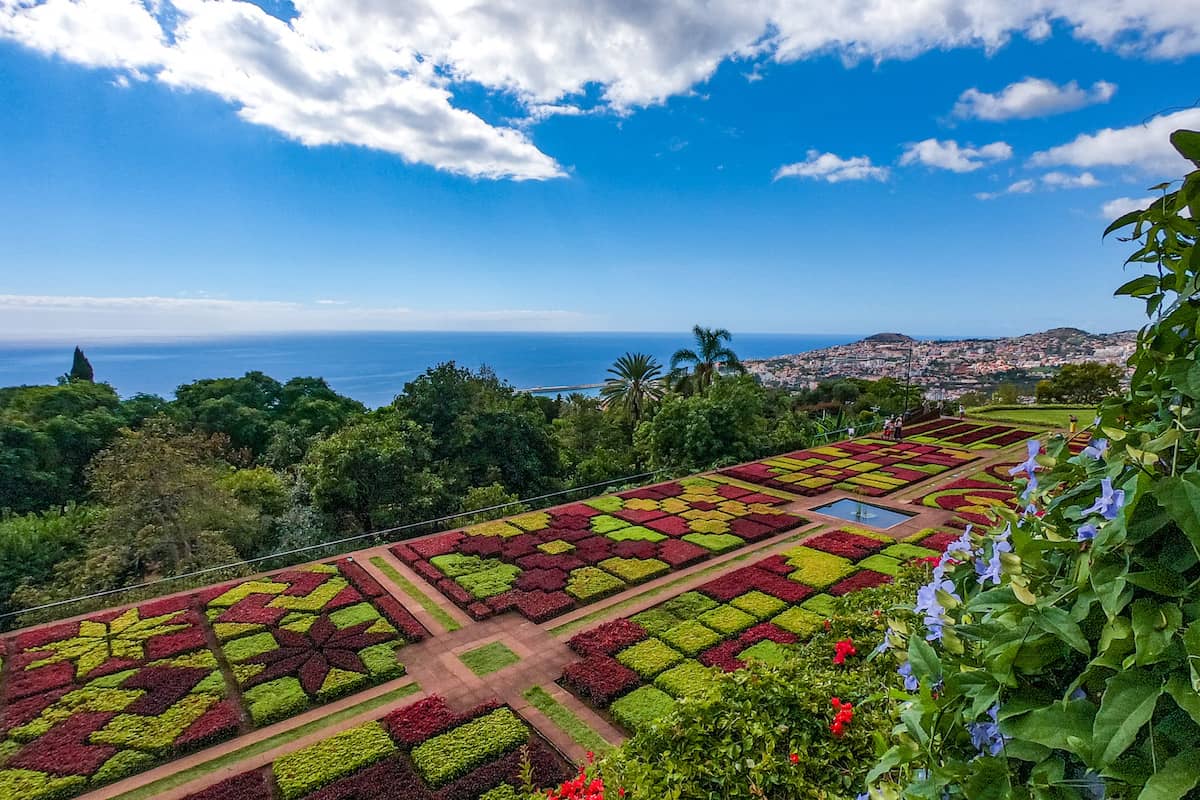 Funchal, the stunning capital city of Madeira, is known for its breathtaking scenery, warm climate, and charming atmosphere. It's no wonder that tourists flock to this beautiful island destination every year. If you're planning a visit to Funchal, finding the perfect accommodation is essential for a memorable stay. Luckily, Funchal is home to a diverse range of hotels, each offering its own unique blend of luxury, comfort, and convenience. Whether you're seeking a cozy boutique hotel, a luxurious resort, or a budget-friendly option, Funchal has something to suit every traveler's taste and budget. In this comprehensive guide, we've curated a list of the 15 best hotels in Funchal, so you can easily choose the perfect option for your next vacation. So, let's dive in and discover the top hotels that will make your stay in Funchal truly exceptional.
The Cliff Bay
The Cliff Bay is a luxurious hotel situated on a cliffside offering panoramic views of the Atlantic Ocean. With its stylish rooms, upscale amenities, and impeccable service, it's no wonder why The Cliff Bay is consistently ranked among the best hotels in Funchal. Whether you want to relax by the pool, indulge in gourmet dining, or enjoy a rejuvenating spa treatment, this hotel has it all.
Belmond Reid's Palace
Perched on a hilltop overlooking the city and the sea, Belmond Reid's Palace is a timeless classic in Funchal. This historic hotel exudes elegance and charm, with its refined rooms, lush gardens, and exclusive facilities. From the moment you step into the grand lobby, you'll be enchanted by the old-world ambiance and exceptional service.
Savoy Palace
The Savoy Palace is a contemporary and luxurious hotel that combines modern design with sophistication. Its spacious and stylishly decorated rooms provide the utmost comfort and relaxation. Guests can enjoy the hotel's extensive range of amenities, including multiple pools, a rooftop terrace, a spa, and several dining options.
The Vine
The Vine Hotel is a unique boutique hotel that celebrates the cultural heritage of Madeira. Its avant-garde design and contemporary furnishings create a chic and trendy atmosphere. Indulge in the hotel's rooftop infinity pool, panoramic restaurant, and wine bar, where you can savor the finest local wines.
Pestana Casino Park
If you're seeking a blend of luxury and entertainment, Pestana Casino Park is the perfect choice. This waterfront hotel features a casino, spacious rooms with stunning ocean views, and a range of leisure facilities, including outdoor pools and a spa. Located near Funchal's main attractions, it offers convenience and excitement for guests.
Quinta Jardins do Lago
Quinta Jardins do Lago is a charming hotel nestled amid beautiful botanical gardens. With its serene ambiance and personalized service, it provides a tranquil oasis for guests. Relax in the outdoor pool, stroll through the gardens, or enjoy a meal at the hotel's renowned restaurant, known for its delicious regional cuisine.
Saccharum Hotel Resort & Spa
Situated in Calheta, just a short drive from Funchal, Saccharum Hotel Resort & Spa offers a luxurious and contemporary experience. Its sleek design, spacious rooms, and ocean-facing balconies provide a perfect setting for a relaxing stay. The hotel's spa, multiple swimming pools, and gourmet dining options guarantee a memorable stay.
The Vineyard Manor House
The Vineyard Manor House is a hidden gem located in the heart of Madeira's wine region. This charming estate offers cozy and elegant rooms with a rustic touch, surrounded by picturesque vineyards. Guests can take part in wine tastings, explore the property's gardens, or simply unwind and enjoy the tranquility of this idyllic countryside retreat.
Quinta da Casa Branca
Quinta da Casa Branca is a boutique hotel set within a lush botanical garden. Its spacious and stylish rooms exude a sense of tranquility and elegance. Relax by the pool, explore the enchanting gardens, or indulge in a gourmet meal at the hotel's renowned restaurant, offering a unique dining experience surrounded by nature.
The Residence Porto Mare
The Residence Porto Mare is a family-friendly resort located near the Lido promenade. Its spacious apartments and extensive facilities make it an ideal choice for those seeking a comfortable and convenient stay. With pools, restaurants, a spa, and easy access to Funchal's attractions, this resort offers something for everyone.
Quinta Splendida Wellness & Botanical Garden
Escape to nature at Quinta Splendida Wellness & Botanical Garden, a charming hotel nestled in a lush botanical paradise. Surrounded by stunning gardens and boasting wellness facilities, including a spa and outdoor pool, it provides a serene setting for relaxation and rejuvenation.
Castanheiro Boutique Hotel
Castanheiro Boutique Hotel is a charming property blending modern comforts with traditional architecture. Its well-appointed rooms, rooftop pool, and stylish restaurant create a cozy and inviting atmosphere. The hotel's central location allows guests to easily explore Funchal's vibrant city center and its many attractions.
Belmond Madeira Casa Velha do Palheiro
Experience the charm of a bygone era at Belmond Madeira Casa Velha do Palheiro, a historic manor house turned luxury hotel. Surrounded by beautiful gardens, the hotel offers elegant rooms, a renowned golf course, a spa, and exquisite dining options. Immerse yourself in the rich history and natural beauty of this delightful retreat.
Savoia Palace
Savoia Palace is a modern hotel located in the heart of Funchal's historic center. With its comfortable rooms, rooftop swimming pool, and friendly atmosphere, it provides a cozy haven for exploring the city and its many attractions. Enjoy a leisurely stroll to the nearby shops, restaurants, and cultural sites.
Quinta Santo Antonio da Serra
Quinta Santo Antonio da Serra is a peaceful country house hotel tucked away in the picturesque village of Santo da Serra. Surrounded by lush countryside, it offers comfortable rooms, a tranquil garden, and a restaurant serving traditional Madeiran cuisine. Perfect for nature lovers and those seeking a rural escape.
Conclusion
In conclusion, Funchal offers an array of outstanding hotels that cater to the diverse needs and preferences of its visitors. From luxurious resorts overlooking the Atlantic Ocean to charming boutique hotels nestled in the heart of the city, there is something for everyone in this vibrant destination.Whether you seek a tranquil retreat surrounded by nature or desire a central location with easy access to all the attractions, Funchal has got you covered. With top-notch amenities, impeccable service, and breathtaking views, these 15 best hotels in Funchal ensure a memorable stay for every traveler.So go ahead and plan your visit to Funchal with confidence, knowing that these hotels have been handpicked to provide you with the ultimate experience. Get ready to immerse yourself in the beauty and charm of Funchal, and let these hotels be your home away from home.
FAQs
1. What is the best time to visit Funchal?
The best time to visit Funchal is during spring (April to June) and autumn (September to November) when the weather is pleasant, and the crowds are smaller compared to the peak summer months.
2. Can I book a hotel in Funchal with ocean views?
Yes, many hotels in Funchal offer breathtaking ocean views. From spectacular cliffside locations to beachfront properties, you'll have plenty of options to choose from to enjoy the stunning vistas.
3. Are there family-friendly hotels in Funchal?
Absolutely! Funchal has a variety of family-friendly hotels that offer amenities and activities suitable for children of all ages. Some even have kids' clubs, pools, and play areas to keep the little ones entertained.
4. Are there budget-friendly hotel options in Funchal?
Yes, Funchal has budget-friendly hotel options for travelers looking to save on accommodation. You can find affordable guesthouses and hotels that provide comfortable rooms and basic amenities without breaking the bank.
5. Can I find hotels in the city center of Funchal?
Yes, there are plenty of hotels located in the city center of Funchal. Staying in the heart of the city allows easy access to attractions, restaurants, and shops, making it convenient for exploring everything Funchal has to offer.
6. Are there spa facilities available in Funchal hotels?
Yes, many hotels in Funchal offer spa facilities where you can indulge in relaxation and pampering. From massage treatments to wellness centers, you can unwind and rejuvenate during your stay in Funchal.
7. Is it possible to find hotels with on-site dining options in Funchal?
Absolutely! Funchal boasts a range of hotels with on-site dining options, including restaurants that serve delicious local cuisine and international dishes. You can enjoy a diverse culinary experience without leaving the comfort of your hotel.
8. How can I book a hotel in Funchal?
You can book a hotel in Funchal through various online travel agencies and hotel booking websites. Alternatively, you can contact the hotels directly to make reservations and inquire about special offers or packages.
9. Is it safe to stay in hotels in Funchal?
Yes, Funchal is generally considered a safe destination, and the hotels in the city prioritize the safety and security of their guests. However, it is always advisable to take standard precautions and keep valuables secure during your stay.
10. Can hotels in Funchal assist with arranging local excursions and activities?
Yes, many hotels in Funchal offer concierge services to assist guests with arranging local excursions, activities, and tours. They can provide recommendations, make bookings, and ensure you make the most of your time in Funchal.