10 Cozy Airbnb Orlando Rentals To Consider For Your Trip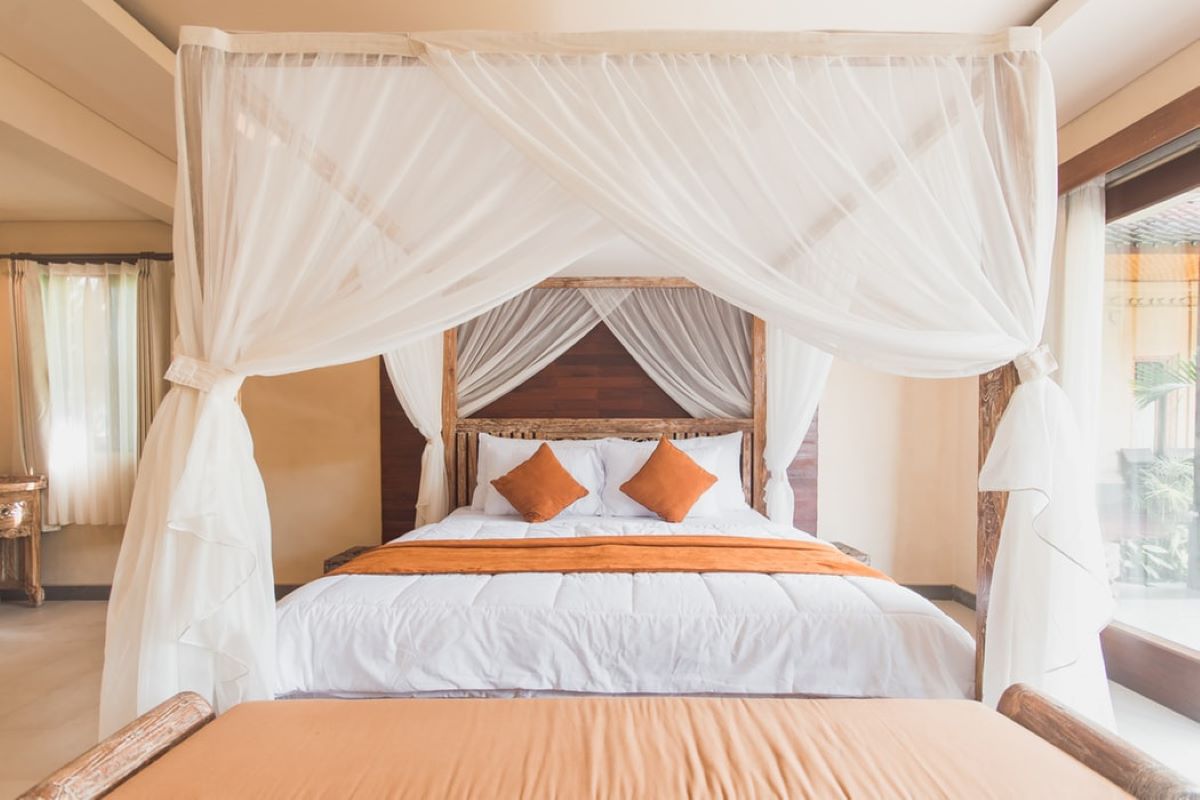 Theme park lovers, raise your hand! Home to two world-famous theme parks, Disneyland and Universal Studios, Orlando is no doubt a fun-filled destination. Besides theme parks, Orlando is also full of exciting gastronomic experiences that'll make you wanna go back for more!
Ready for the trip of your lifetime but not sure what's the best accommodation to book? We've got you covered. Here's a nifty list of top 10 cozy Airbnb Orlando rentals for your consideration.
Affordable Airbnb Orlando Rentals For The Budget-Conscious Traveler
No matter how affluent you are, a vacation does take a toll on your wallet. Transport fares, meals, tickets to attractions, entertainment, shopping…all the activities slowly add up to a huge bill. This vacation to Orlando, why not save some money by opting for a more affordable room to rent? Anyway, you're going to be spending most of your day outdoors exploring Orlando; you can save a few dollars by opting for a humbler place to stay for the night.
However, don't get me wrong. I'm not suggesting you brace up for a stay at a dingy, unhygienic place. Cheap doesn't have to entail both price and quality. I pick 3 of my top Airbnb Orlando rentals that are insanely affordable (all below US$30!) yet don't skimp on quality.
1.
Private Airbnb Orlando Bedroom
Enjoy a tranquil night at this Airbnb Orlando room. Situated in a quiet neighborhood, you can unwind peacefully. This Airbnb Orlando private room is fully equipped with WiFi and a private bathroom. You are also welcome to watch your favorite Netflix shows in the living room. Furthermore, this Airbnb Orlando rental also has security cameras installed so you need not fret over any security concerns.
Rates are at an affordable $27 per night.
2.
Airbnb Orlando Apartment at Vacation Village Parkway
So, you've decided to opt for a more affordable place to stay. If you think that your choices are now limited to only Airbnb Orlando private rooms, here's a pleasant surprise. At just $25 per night, you can rent this entire Airbnb Orlando Apartment. As this apartment for rent can house up to 4 guests comfortably, if you're splitting the cost with your friends, we're talking just $6.25 per person per night.
Alright, c'mon, 'fess up. What's the catch? Is the apartment run-down? Dirty? Inaccessible?
You can put your worries at ease now. This Airbnb Orlando apartment is pristine and well-furnished. What's more, you even have access to seven (yes, your eyes are not pulling tricks on you) swimming pools! Moreover, this Airbnb Orlando rental is also just minutes away from popular tourist attractions, SeaWorld and Universal Studios.
If you still have any lingering doubts about this Airbnb Orlando apartment, you'd be relieved to know that the host has been commended as a Super Host. (For the uninitiated, Airbnb Super Hosts are special titles to recognize and reward hosts with superb service and commitment!)
3.
Airbnb Orlando with Pool
This Airbnb Orlando rental is yet another prime example of why cheap doesn't necessarily mean low quality. At just $28 per night, you not only get a roof over your head, but you can also enjoy a relaxing swim in their pool. In addition, this Airbnb Orlando room for rent is located in the upscale Vista Lakes area, making transport to and from popular shopping areas extremely convenient.
Lavish Airbnb Orlando Rentals For Those Who Want To Treat Themselves
4.
Airbnb Orlando Lakefront Studio Apartment
Equipped with a private pool and breathtaking views of the nearby lake and downtown Orlando, this Airbnb Orlando penthouse is the epitome of luxury. Guests are also free to use the canoe at this Airbnb Orlando's dock. In addition, this Airbnb Orlando house boasts a state-of-the-art sound system. Enjoy your Netflix marathon with superb sound quality that can rival that of the finest cinemas. There's also a wet bar and mini-fridge where you can grab some grub to fill your tummy.
Rates are $105 per night.
5.
Airbnb Orlando Lakefront Duplex with BBQ grill, Pool and Hot Tub
An outdoor grill, direct access to a glistening private pool, a jaw-dropping view of the picturesque Lake Jessamine: this Airbnb Orlando has everything you need for a perfect vacation. Furthermore, guests of this Airbnb Orlando rental can also enjoy a free kickboxing workout session. If you're interested in coasting on the lake on a wakeboard boat, you can rent one for $99 an hour. If you're traveling in a large group, this Airbnb Orlando house can accommodate up to 10 persons comfortably.
Rates are $199 per night.
Every corner of this upscale Airbnb Orlando loft simply drips with class. Soak in the glow of the natural light entering through the pristine floor-to-ceiling windows. This Airbnb Orlando loft also provides free Netflix. Catching up on your favorite tv shows has never been this luxurious!
Rates are $100 per night.
Airbnb Orlando Rentals Perfect For A Moment Of Mindfulness
Mindfulness – it's all the rage these days. With its huge range of psychological and physical benefits, it's unquestionably an exercise that's worth practicing. Here are two Airbnb Orlando rentals that exude tranquility, perfect for you to get comfortably meditative in.
7.
Airbnb Orlando Farmhouse with Patio
At this Airbnb Orlando apartment, you can enjoy a moment of quiet me-time. At its gorgeous patio, recline comfortably under the shade of oak trees. Close your eyes to immerse yourself in the melody of cicadas and birds surrounding you. This Airbnb Orlando apartment is so relaxing that you might not even want to leave the house!
Psst, this Airbnb Orlando rental has been commended as an Airbnb Plus rental, meaning that it has been verified for its design and quality!
You can soak in this serene atmosphere for $119 per night.
8.
Airbnb Orlando Cottage
Situated in a quiet street, you can swim in your deep pool of thoughts in this quaint Airbnb Orlando cottage. Surrounded by lush greenery, this space is perfect for setting the mood for a contemplative night.
Rates are $63 per night.
Tiny Airbnb Orlando Rentals That Are Huge In Personality
Yeah, yeah, large houses are cool and all but what about living in a tiny, tiny house? Now, that's an experience to talk about! It's not everyday you get to experience Gulliver's travels for yourself, right? I pick two of my favorite miniature Airbnb Orlando rentals for you.
This Airbnb Orlando rental may be tiny, but it's definitely not cramped! For its size, this Airbnb Orlando house is surprisingly spacious thanks to its open floor plan and high ceilings. What's more, it can also accommodate up to 5 adults comfortably, despite its size. The beds also use top quality memory foams, guaranteeing you a great night's rest.
Situated only 20 feet away from the picturesque Lake Fairview, guests are treated to a direct water view just outside the window. Mother Nature is the greatest artist, and I can't imagine a better way to relax than reveling in the beauty of her work right before my eyes. For sports enthusiasts, you can enjoy kayaking on the pristine waters of Lake Fairview.
Rates are $144 per night.
Experience a night like Thumbelina in this adorably tiny Airbnb Orlando rental. Decorated with a vibrant color palette, a stay in this Airbnb Orlando house is sure to lift your mood. What's more, the best part of Airbnb Orlando house for rent is its full kitchen. With stoves and an oven, guests are free to whip up anything their heart desires! Free parking is also available on its premises.
Rates are at an incredibly affordable $74 per night.
Famous Tourist Attractions To Visit In Orlando
Universal Orlando Resort
The Universal Orlando Resort is unquestionably one of the most famous attractions in Orlando. Have you really been to Orlando if you did not spend a day screaming your head off on a roller coaster at this theme park? Thrill-seekers should definitely not miss this renowned theme park.
Walt Disney World Resort
Disney fans, this place is your heaven. Meet all your favorite childhood characters at the Orlando Walt Disney World Resort. At night, treat yourself to a resplendent and magical visual feast of fireworks. The Walt Disney World Resort is definitely a family-friendly destination that should be on your itinerary!
Orlando Sea Life Aquarium
If theme parks are not your cup of tea, fret not. A visit to the Orlando Sea Life Aquarium can be as fun as well. Come face to face with various fascinating marine animals like sharks, stingrays, and turtles. Kids will also be enthralled by the captivating diving show put on by professional divers.
Final Thoughts
Orlando is simply bursting with sights to see and places to be. After a fulfilling day out, get a good night's rest to recharge for the next day of fun. A huge variety of Airbnb Orlando rentals are available. There's sure to be one that catches your eye! Why not try a night in one of our recommended Airbnb Orlando rentals on your next visit to Orlando?