10 Airbnb Miami Rentals To Consider For Your Trip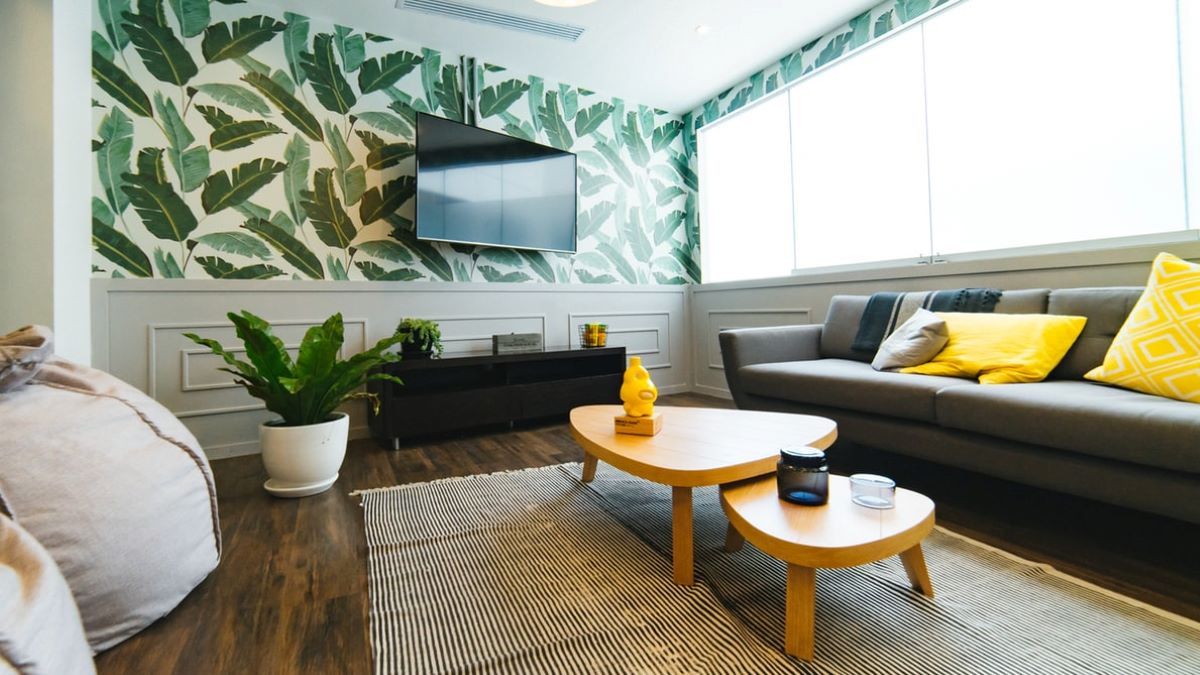 If your idea of a great vacation is getting a good tan on a beach, then Miami is definitely where you should head to. One of the few places in America that enjoys a subtropical climate, visitors are sure to leave with glorious sun-kissed skin after their stay in Miami, the city with sunshine all year round!
Furthermore, if you're a foodie: rejoice! Home to over 150 ethnicities, Miami is a melting pot of culture. Miami's great diversity is represented in an astounding variety of mouth-watering food. Freshly caught seafood, traditional Cuban food, fragrant coffee… The list goes on and on! Miami offers an exquisite dining experience that's sure to please even the pickiest of eaters.
After a long day of sightseeing, you'll need somewhere to unwind for the day. We compile a list of 10 cozy Airbnb Miami rentals for you to rest your tired feet. From budget-friendly Airbnb Miami rentals to unique apartments for rent, here are our top picks.
Airbnb Miami Rentals That Won't Hurt Your Wallet
Traveling with a tight budget? Seasoned travelers know that one way to save on a trip is to cut costs on accommodation. As opposed to lavish hotels, looking for an Airbnb room to rent might be the more cost-efficient option. Here are our top 3 Airbnb Miami rentals that are affordable without compromising on comfort.
1.
Airbnb Miami Private Room
Fully furnished with amenities like WiFi, Netflix, a fridge and a microwave, all for a price tag of just $10 per night, it would not be an understatement to proclaim that this Airbnb Miami rental is dirt cheap! What's more, this room for rent also comes with a private entrance, so your privacy is not compromised at all.
To add on to this already sweet deal, this Airbnb Miami rental is located close to various bars and restaurants. It's also situated close to the Design District where you can find world-famous brands like Louis Vuitton, Cartier and Prada. Save on your accommodation so that you have more to splurge on your shopping spree!
Located just 10 minutes away from popular tourist attractions such as Downtown Miami and Miami Beach, make your trip easier with a stay at this Airbnb Miami. Furthermore, this Airbnb Miami is also ridiculously affordable at a mere $10 per night for an entire apartment. What's there to dislike!
3.
Airbnb Miami with River View
Direct water views to the splendid Miami River, free internet and cable tv, and located just a stone's throw away from Downtown Miami. If this sounds like the description for an upscale luxury apartment for rent, here's a pleasant surprise. You can enjoy these amenities and more at an insanely affordable price of just $10 per night at this Airbnb Miami apartment.
Airbnb Miami Rentals With A Touch Of Luxury
We get it. Sometimes you just want to splurge a little. And you totally should, especially if you've been slogging hard at work for months on end. Treat yourself to a luxurious stay at one of these high-end Airbnb Miami rentals:
4.
Airbnb Miami House with Jacuzzi Spa
This sophisticated house for rent is able to accommodate up to 7 persons comfortably. With 3 bedrooms, each furnished with one queen sized bed, this spacious Airbnb Miami house will put any worries you have about jostling with others in a tight room to rest.
Furthermore, the highlight of this luxurious Airbnb Miami house is definitely its jacuzzi spa! After spending the entire day taking in the sights of Miami, relaxing in the jacuzzi will definitely end your day on a high note.
What's more, this Airbnb Miami house is also located conveniently close to Downtown Miami, making getting around so much easier.
Rates are priced at $150 per night.
5.
Airbnb Miami Penthouse
I've never been to a Hollywood celebrity's house before, but I imagine that this Airbnb Miami penthouse would be close to how the richest of the richest live. Featuring a 200m rooftop terrace, guests are treated to a breathtaking 360 degree view of Downtown Miami, Biscayne Bay and the Ocean. The rooftop terrace is also fully furnished with sun lounge chairs and a grill with a fridge sink and ice machine. You also have full access to the pool, gym and high-speed WiFi. For those who love music and partying, this Airbnb Miami Penthouse is the perfect place to sing and dance your heart out as it is fully equipped with state-of-the-art sound systems in all rooms (yes, even the kitchen and the rooftop terrace!). The world (or at least this Airbnb Miami penthouse) is your stage!
Rates are at $567 per night.
Traveling with a large group of people can be cumbersome, especially when it comes to arranging for accommodation. Fret not, for this Airbnb Miami house for rent comfortably accommodates up to 16 persons. This Airbnb Miami rental is also extremely luxurious with access to a private pool, hot tubs and BBQ grills. The host of this particular Airbnb Miami house has also been commended as a Super Host, so you can be assured of top-notch service.
Rates begin at $1,250 per night.
7.
Brickell Miami Luxury Resort
Fancy a bird's eye view of Miami? Located 48 stories up in the sky, this classy Airbnb apartment gifts guests a stunning view of the lovely city. Furthermore, this apartment for rent provides beyond just the mere basic amenities. Movie theater, game room, 24-hour concierge, and a café serving delicious poolside food: these are just some of the luxurious facilities offered at this high-end apartment for rent. It sounds like a scene right out of a movie, doesn't it?
You can enjoy these VIP services and facilities at $99/night.
Unique Airbnb Miami Rentals
Why settle for a typical hotel room when you can experience a stay in an accommodation with some quirks? Part of the fun of a vacation is surely when you try out something new. We pick 3 of our favorite Airbnb Miami rentals that promise to give you a uniquely novel time of your life!
8.
Airbnb Miami Private Room with Personal Library
Are you a bookworm? For everyone whose idea of fun is diving nose-deep into a good book, this Airbnb Miami room for rent will be your paradise. Fully furnished with a personal library, you can take your time to browse through their wide selection of books.
Furthermore, the host of this Airbnb Miami rental has been rated an Airbnb Super Host, as a commendation for her continued commitment to providing top-notch service to guests. You can rest assured of a smooth and comfortable stay here!
Rates are priced at $55 per night.
9.
Tree House Canopy Room
If you've ever fantasized about a secret treehouse hideout when you were a child, this unique Airbnb Miami rental is sure to send you over the moon.
Get away from the hustle and bustle of city life in this lovely room for rent. Perched high atop a tree, visitors are engulfed by lush greenery. This Airbnb Miami rental also includes access to their permaculture farm. Disconnect from your mobile phones for a bit and take the time to be enveloped by Mother Nature. Pigs, goats, emus, roosters and cats: these are some of the animals that visitors can come up close and personal with at this Airbnb Miami rental. Visitors are also allowed to enjoy organic veggies from the farm.
Despite offering you a space to escape the fast-paced life of the city, this Airbnb Miami rental is not physically reclusive. Located in "Little Haiti", just 15 minutes away from the Airport and South Beach, it's convenient to get to and from this accommodation.
Rates begin at a reasonable $65 per night.
This unique Airbnb Miami rental instantly makes you feel like you've traveled to an exotic tropical destination, without even needing your passport. Engage in a moment of mindfulness under the natural Tiki Hatch ceiling made from palm leaves. Hammocks are also available for use. Furthermore, guests also enjoy access to the pool and gym.
Rates are at $60 per night.
Popular Tourist Attractions In Miami
Miami Beach
When we're talking about Miami, we definitely can't leave out its iconic attraction: Miami Beach. Make the best of Miami's sunny weather with a relaxing beach day. Think lounging on a warm bed of sand, people-watching while sipping on a cold glass of soda. It's the perfect recipe for a great day out!
Miami Design District
A creative space teeming with art, design and fashion, Miami Design District draws in anyone who has a keen appreciation for the arts. This area also houses various fine dining establishments. If you (like me) plan your trip based on where to find the best eats, be sure to put the Miami Design District on your itinerary!
Miami Zoo
With a unique cage-free concept, visitors can get a more intimate experience with the over 2000 animals that reside at the Miami Zoo. It's a great family-friendly destination.
Final Thoughts
With so much to do and see in Miami, you'll never grow bored of this lovely city. Miami also offers a wide range of accommodation for you to take your pick from. There's something for everyone across a wide range of budgets and tastes. Why not enjoy your next stay in Miami in one of our recommended Airbnb Miami rentals?