Home Again!! And Eating My Way Through Toronto While I'm At It.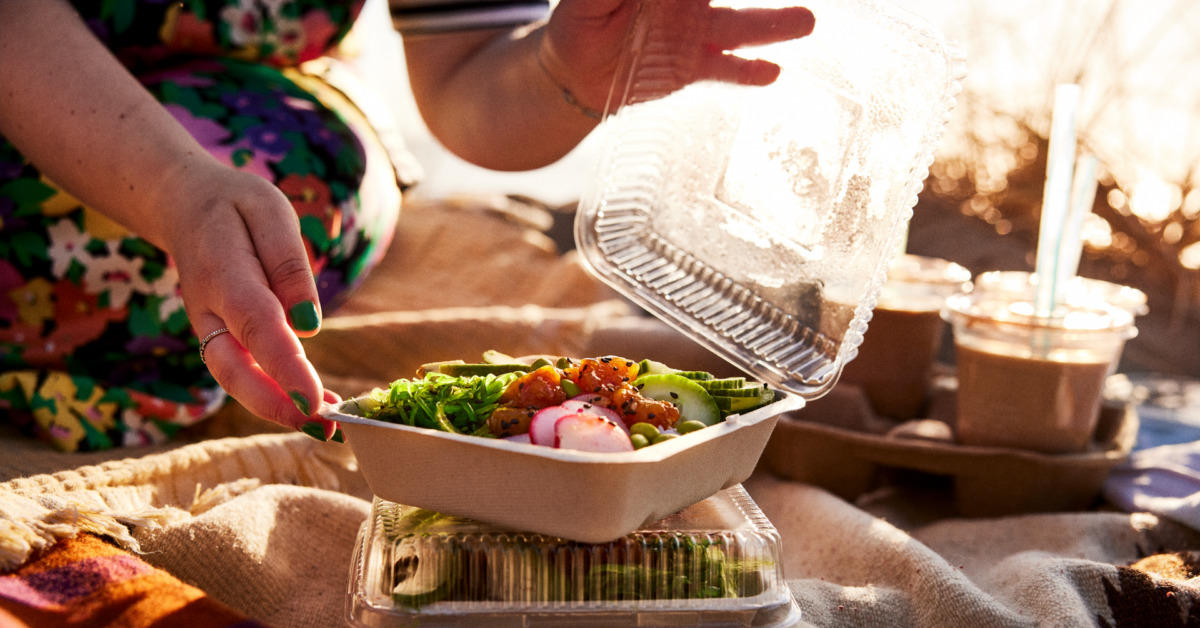 Introduction
Welcome back to my food-filled adventures! I recently had the pleasure of visiting Toronto, a vibrant city known for its diverse culinary scene. From trendy cafes to international cuisines, this Canadian metropolis has something to satisfy every craving. Join me as I take you on a mouthwatering journey, exploring the best food spots in Toronto.
Toronto is a melting pot of cultures, and this is reflected in its culinary offerings. The city boasts a rich tapestry of flavors, with influences from all over the world. Whether you're a fan of bold Indian spices, tantalizing Thai dishes, or comforting Italian classics, Toronto has got you covered.
Not only is the food in Toronto delicious, but the dining scene itself is also top-notch. With stylish restaurants, cozy cafes, and lively food markets, there's always something new and exciting to discover. The city's food culture is a true reflection of its diverse population, making it a food lover's paradise.
During my time in Toronto, I made it a mission to sample a wide range of culinary delights. From indulgent brunches to late-night street food adventures, I left no plate unturned. In this article, I will share with you some of my favorite breakfast spots, lunchtime favorites, and hidden gems that I stumbled upon along the way. So, grab a napkin and prepare to drool as we explore Toronto's food scene together!
Exploring Toronto's Food Scene
When it comes to food, Toronto is truly a mecca for culinary enthusiasts. The city offers a remarkable variety of cuisines, from local Canadian fare to international flavors from every corner of the globe. Exploring Toronto's food scene is like embarking on a gastronomic adventure, where every meal is a delightful surprise.
One of the best ways to experience the diverse food culture of Toronto is by exploring its neighborhoods. Each district has its own unique culinary highlights, offering a wide range of culinary experiences. From the vibrant and bustling Kensington Market to the chic and upscale Yorkville, there is something for everyone.
One of the first things you'll notice about Toronto's food scene is the abundance of multicultural dining options. You can savor mouthwatering Indian curries in Little India, feast on authentic dim sum in Chinatown, or indulge in flavorful Greek dishes in the Danforth. The city truly celebrates its cultural diversity through its food.
Another aspect that sets Toronto apart is its focus on locally sourced and sustainable ingredients. Many restaurants in the city prioritize farm-to-table practices, ensuring that the freshest and highest quality produce is used in their dishes. This commitment to sustainability not only supports local farmers but also elevates the dining experience to a whole new level.
Food markets are another highlight of Toronto's culinary scene. The St. Lawrence Market, for example, is a food lover's playground, with vendors selling everything from fresh produce and artisanal cheeses to gourmet chocolates and freshly baked pastries. Exploring the market is a sensory experience, with vibrant colors, enticing aromas, and friendly vendors eager to share their food knowledge.
Whether you're a fan of fine dining or street food, Toronto has got you covered. The city is home to a plethora of award-winning restaurants, where talented chefs showcase their culinary expertise. If you're looking for a more casual experience, you can indulge in delicious street food from food trucks and outdoor markets scattered throughout the city.
As we delve deeper into this article, I'll guide you through some of Toronto's must-visit eateries and highlight specific dishes that are worth seeking out. Get ready to tantalize your taste buds and embark on a culinary journey like no other!
Breakfast Spots
They say breakfast is the most important meal of the day, and in Toronto, you'll find an array of breakfast spots that will kickstart your day on a delicious note. Whether you're in the mood for a classic American breakfast, a hearty Canadian feast, or a healthy and nutrient-packed meal, Toronto has something for everyone's taste buds.
One of the most popular breakfast destinations in Toronto is Mildred's Temple Kitchen. Located in the vibrant King West neighborhood, this charming eatery is known for its mouthwatering brunch menu. From fluffy pancakes and crispy bacon to eggs benedict and avocado toast, every bite at Mildred's is a delight. Don't forget to try their famous scones and homemade preserves!
If you're looking for a cozy and inviting breakfast spot, head over to Aunties and Uncles in the trendy College Street area. This local favorite has a vintage vibe and serves up comforting breakfast dishes that are sure to satisfy. Try their "Big Breakfast" with eggs, bacon, sausage, and toast, or opt for the French Toast with fresh berries and maple syrup for a sweet start to your day.
For those seeking a healthy and nutritious breakfast, Fresh is the place to go. With multiple locations in the city, Fresh offers a variety of vegan and vegetarian options that are both delicious and nourishing. Try their acai bowls, vegan pancakes, or avocado toast topped with sprouts and seeds for a wholesome and energizing morning meal.
No list of breakfast spots in Toronto would be complete without mentioning the iconic St. Lawrence Market. This food lover's paradise not only offers an incredible selection of fresh produce and artisanal products but also boasts several breakfast joints within its walls. Whether you're in the mood for a bacon and egg sandwich from Carousel Bakery or a flaky and buttery croissant from Petit Thuet, you'll find plenty of delicious options to start your day.
Another hidden gem for breakfast lovers is Lady Marmalade. Located in the Leslieville neighborhood, this cozy and charming eatery serves up creative and mouthwatering breakfast dishes. From their famous cornflake-crusted French toast to savory breakfast burritos, Lady Marmalade will leave you coming back for more.
Remember to enjoy a cup of freshly brewed coffee or a refreshing smoothie with your breakfast to complete the experience. Toronto has no shortage of specialty coffee shops and juice bars, where you can sip on your favorite beverage and fuel up for the day ahead.
Whether you're a fan of traditional breakfast fare or eager to try something new and unique, Toronto's breakfast scene has it all. So, rise and shine, and start your day off right with a delectable breakfast at one of these fantastic spots.
Brunch Delights
Brunch is not just a meal in Toronto; it's a weekend tradition. Whether you're sleeping in after a night out or simply looking for a leisurely mid-morning feast, Toronto's brunch scene offers a variety of tantalizing options to satisfy your cravings.
When it comes to brunch, the Drake Hotel is a must-visit. Located in the trendy Queen West neighborhood, this iconic spot is known for its stylish ambiance and delectable brunch menu. Indulge in their fluffy buttermilk pancakes, savory eggs benedict, or their famous Drake breakfast burger. Don't forget to sip on a mimosa or a refreshing craft cocktail while soaking up the vibrant atmosphere.
If you're a fan of hearty and soul-warming brunch dishes, head over to School Restaurant in Liberty Village. This quirky eatery transforms an old school building into a unique dining experience, complete with retro decor and a menu that will transport you back to your childhood. Try their breakfast poutine with crispy fries, cheese curds, and rich gravy topped with a perfectly poached egg for a truly satisfying brunch.
For a more upscale brunch affair, check out Cafe Boulud located in the luxurious Four Seasons Hotel. Chef Daniel Boulud brings his culinary expertise to the brunch table, offering a refined and elegant dining experience. From classic French pastries to beautifully presented egg dishes, the brunch menu at Cafe Boulud is a true feast for the senses.
If you're looking for a brunch spot with a cozy and homey atmosphere, Aunt Betty's in the Trinity-Bellwoods neighborhood is the place to be. With its rustic decor and friendly staff, Aunt Betty's exudes warmth and comfort. Indulge in their homemade waffles, fluffy omelets, or their famous "Hangover Cure" breakfast that will nurse any Saturday night regrets.
Vegetarian and vegan brunch lovers will find solace at Planta. This upscale vegan restaurant offers a variety of plant-based brunch options that are not only beautiful but also incredibly delicious. From avocado toast topped with cashew cream to fluffy vegan pancakes, Planta delivers a brunch experience that is both satisfying and guilt-free.
Lastly, for an unforgettable brunch with a breathtaking view, head over to the Canoe Restaurant located on the 54th floor of the TD Bank Tower. Enjoy panoramic views of the city skyline while savoring dishes made with locally sourced ingredients. The brunch options at Canoe are thoughtfully crafted and showcase the best of Canadian cuisine.
Remember to make a reservation ahead of time, as brunch spots in Toronto can be quite popular, especially on weekends. Whether you're in the mood for classic brunch fare or seeking unique and innovative dishes, Toronto's brunch scene has something to satisfy every brunch enthusiast. So, gather your friends, enjoy a leisurely morning, and indulge in the city's brunch delights.
Lunchtime Favorites
When it's time for a midday refuel, Toronto offers a plethora of options for satisfying and delicious lunches. From quick bites to leisurely meals, the city is brimming with lunchtime favorites that will leave you feeling energized and ready to conquer the afternoon.
For a taste of Toronto's famous street food scene, head over to the St. Lawrence Market. This bustling food market is home to numerous vendors serving up a variety of delectable lunch options. From juicy burgers to gourmet grilled cheese sandwiches and authentic Mexican tacos, you'll find something to tantalize your taste buds at every corner. Grab a seat at one of the communal tables or opt for a takeout and enjoy your lunch at a nearby park.
If you're looking for a quick and delicious lunch on the go, Toronto's food truck scene has got you covered. With a wide range of cuisines and flavors, these mobile eateries offer a convenient and flavorful dining experience. From Korean BBQ to gourmet grilled sandwiches and decadent desserts, Toronto's food trucks are a great option for a satisfying lunchtime treat.
For a more sit-down experience, head over to Baldwin Street in the Kensington Market neighborhood. This eclectic street is lined with restaurants offering a diverse range of international cuisines. From Thai and Vietnamese to Ethiopian and Mexican, you'll find a wealth of lunch options that will transport your taste buds to different parts of the world. Explore the colorful streets of Kensington Market and discover hidden gems for a memorable and scrumptious lunchtime adventure.
If you're in the mood for a classic Canadian lunch, visit The Senator, Toronto's oldest restaurant. Located in the heart of downtown, The Senator is known for its comfort food and nostalgic atmosphere. Indulge in their famous peameal bacon sandwich or try their homemade meatloaf with mashed potatoes and gravy. The Senator is a true Toronto institution that will take you back in time while satisfying your cravings.
If you prefer a healthier lunch option, Freshii is a popular choice. With multiple locations across the city, this health-conscious chain offers a variety of nutrient-packed salads, rice bowls, and wraps. Choose from an array of fresh and colorful ingredients and customize your lunch to your taste preferences. Freshii is the perfect spot to refuel and nourish your body with wholesome and delicious fare.
For those seeking a unique and unforgettable lunch experience, check out Momofuku Noodle Bar. Located in the heart of downtown Toronto, this renowned restaurant offers a mouthwatering selection of Asian-inspired dishes. From their iconic ramen bowls to flavorful buns and inventive small plates, Momofuku Noodle Bar delivers a lunchtime feast that will leave you craving more.
No matter where you choose to have lunch in Toronto, you'll find a wide range of options that cater to every craving and dietary preference. So, take a break from your day and indulge in a satisfying lunch at one of Toronto's many favorites.
Delicious Dinner Options
As the sun sets and the city comes alive, Toronto's culinary scene ventures into the realm of dinner, offering a plethora of delicious options for a memorable evening meal. From elegant fine dining establishments to cozy neighborhood gems, Toronto has a vast array of dinner options that will please even the most discerning palates.
If you're looking for a gastronomic experience that showcases the city's culinary creativity, look no further than Alo. This Michelin-starred restaurant located in the downtown core offers a seasonal tasting menu that highlights the finest ingredients and innovative flavor combinations. The elegant ambiance and impeccable service add to the overall enchantment of the dining experience at Alo.
For a taste of true Canadian cuisine, head over to Canoe Restaurant, located on the 54th floor of the TD Bank Tower. With breathtaking views of the city skyline, Canoe offers a fine dining experience that incorporates local and regional ingredients. Indulge in dishes such as bison tartare, maple-glazed duck breast, or Ontario lamb, and savor the flavors of Canada.
If you're in the mood for a cozy and intimate dining experience, consider visiting Byblos in the Entertainment District. This Mediterranean-inspired restaurant offers a menu that showcases the vibrant flavors of the Middle East. From sumac-spiced lamb chops to wood-fired pide, Byblos combines traditional flavors with a modern twist, resulting in a remarkable culinary journey.
For seafood lovers, Toronto's Oyster House is a must-visit. Located in the historic Distillery District, this charming and rustic restaurant offers an impressive selection of fresh oysters from both coasts of Canada. Pair your oysters with a glass of chilled Champagne or indulge in other seafood delights such as lobster rolls or seared scallops.
If you're seeking a more casual yet incredible dining experience, head over to Rasa. This Indian-inspired restaurant in Harbord Village offers a contemporary twist on traditional Indian dishes. From their butter chicken to their flavorful biryanis and inventive small plates, Rasa delivers a dining experience that is both exciting and mouthwatering.
For lovers of Italian cuisine, Buca is a must-visit destination. With multiple locations across Toronto, Buca offers a menu that celebrates the rustic and authentic flavors of Italy. Indulge in homemade pastas, wood-fired pizzas, and delicious antipasti while enjoying the bustling atmosphere and warm hospitality.
No matter what type of cuisine you're in the mood for, Toronto's dinner scene offers endless possibilities. From elegant fine dining establishments to cozy neighborhood eateries, the city's diverse culinary landscape ensures that every dinner is a memorable experience. So, sit back, relax, and let Toronto's culinary delights take you on a mouthwatering journey.
Satisfying Snacks and Street Food
When hunger strikes between meals or you're in need of a quick and satisfying bite, Toronto's street food scene has got you covered. From food trucks to bustling food markets, the city offers a range of delicious snacks and street food options that will keep you fueled and satisfied throughout the day.
One of the best places to experience the vibrant street food scene in Toronto is at Kensington Market. This bohemian neighborhood is home to a variety of food vendors, offering a diverse range of cuisines from all around the world. Indulge in mouthwatering empanadas, falafel wraps, arepas, or grab a slice of piping hot pizza from one of the local pizzerias. The options are endless, and the atmosphere is lively and energetic.
Another must-visit spot for street food enthusiasts is the Distillery District. This historic district is not only known for its charming cobblestone streets and art galleries but also for its food vendors. Whether you're in the mood for gourmet hot dogs, grilled cheese sandwiches, or fresh churros, you'll find it all in this bustling area.
If you're looking for a unique and Instagram-worthy snack, don't miss out on the famous 'Toronto the Good' ice cream sandwich from Sweet Jesus. This indulgent treat combines a donut glazed ice cream sandwich with your choice of ice cream flavors and toppings, creating a heavenly dessert experience.
For a taste of the Caribbean, head over to the city's bustling street festivals, such as Caribana or Afrofest. These vibrant events are a celebration of food, music, and culture. Sample delicious jerk chicken, flavorful roti, or refreshing coconut water while soaking in the energetic atmosphere and vibrant performances.
Food trucks are also a prominent feature in Toronto's street food scene. These mobile eateries can be found throughout the city, offering a wide range of cuisines from around the world. From tacos and burritos to gourmet burgers and Asian fusion cuisine, you'll find a food truck to satisfy any craving.
If you're in the mood for something sweet, don't miss out on the BeaverTails food truck. These iconic Canadian pastries are stretched by hand and topped with a variety of decadent flavors, like maple butter, Nutella, or cinnamon sugar. Indulging in a warm and gooey BeaverTail is a true Canadian treat.
Whether you're exploring the city's diverse neighborhoods or attending a street festival, Toronto's street food scene is a paradise for food lovers. From quick snacks to unique treats, you'll find an array of delightful options that will leave your taste buds wanting more. So, be sure to indulge in Toronto's satisfying snacks and street food delights during your visit to the city.
Sweet Tooth Satisfaction
If you have a sweet tooth, Toronto has a variety of delectable treats that will satisfy your cravings. From artisanal bakeries to dessert-centric cafes, the city offers a multitude of options for those with a penchant for all things sweet.
One of the most beloved sweet spots in Toronto is Nadege Patisserie. With multiple locations across the city, this charming French bakery is known for its exquisite pastries, macarons, and decadent desserts. Indulge in a flaky croissant, a heavenly éclair, or a colorful assortment of macarons that will transport you to the streets of Paris.
If you're a fan of doughnuts, be sure to visit the infamous Glory Hole Doughnuts. This artisanal doughnut shop offers a rotating selection of creative and mouthwatering flavors. From classic glazed doughnuts to unique creations like strawberry lavender or maple bacon, every treat at Glory Hole is a sugary delight.
For ice cream enthusiasts, there's no shortage of options in Toronto. Head over to Sweet Jesus for over-the-top soft serve creations topped with indulgent sauces, cookie crumbs, and other delicious toppings. From their signature "Birthday Cake" flavor to the decadent "Red Rapture," every cone at Sweet Jesus is a work of art.
If you prefer a more traditional ice cream experience, visit Greg's Ice Cream in the Annex neighborhood. With unique flavors like roasted marshmallow, burnt toffee, and red bean, Greg's offers an array of tantalizing options for ice cream lovers.
If you're looking for a sweet treat with a twist, check out Eva's Original Chimneys. These Hungarian-inspired pastries are warm and doughy yet incredibly light. They can be filled with soft serve ice cream and topped with a variety of toppings and sauces, creating a heavenly combination of flavors and textures.
If you're in the mood for something cozy and comforting, visit Soma Chocolatemaker. This artisanal chocolate shop in the Distillery District offers a wide selection of handcrafted chocolates and truffles. From rich dark chocolate bars to creamy drinking chocolates, Soma is a haven for all chocolate lovers.
To truly satisfy your sweet tooth, don't miss out on the delightful Butter Tart. This classic Canadian treat consists of a flaky pastry filled with a gooey and buttery caramel filling. Visit Bannock, a downtown eatery, for a taste of their mouthwatering butter tarts and other Canadian favorites.
No matter what type of sugary delight you're craving, Toronto has something to satisfy every sweet tooth. From elegant pastries to heavenly ice cream creations, the city's dessert scene offers a delightful array of treats that will surely satisfy your sweet cravings.
Culinary Adventures in Chinatown
Chinatown is a vibrant and bustling neighborhood in Toronto that offers a culinary adventure like no other. From mouthwatering dumplings to savory noodle dishes, this cultural enclave is a must-visit destination for food lovers looking to explore the flavors of Asian cuisine.
One of the highlights of Chinatown is the plethora of dim sum restaurants. Dim sum is a Chinese tradition that features bite-sized portions of steamed, fried, and baked delicacies served in bamboo baskets. Head to iconic establishments such as Rol San, Bright Pearl, or Crown Princess for an authentic dim sum experience. Feast on a variety of dumplings, steamed buns, and savory pastries, and sip on hot tea while soaking in the lively ambiance.
If you're a fan of noodle dishes, Chinatown has you covered. The neighborhood is home to numerous noodle houses offering a wide array of Asian noodle specialties. Try the hand-pulled noodles at Swatow Restaurant or the beef brisket noodles at King's Noodle Restaurant for a truly satisfying meal.
For a taste of Vietnamese cuisine, visit one of the many pho shops scattered throughout Chinatown. Pho is a traditional Vietnamese noodle soup that is both flavorful and comforting. Pho Hung and Pho Xe Lua are popular options, serving up steaming bowls of aromatic broth, rice noodles, and tender meat.
If you're feeling adventurous, explore the wide selection of Asian grocery stores in the neighborhood. These stores offer a treasure trove of exotic ingredients, spices, and sauces that will inspire you to create your own Asian-inspired dishes at home. Pick up some fresh produce, seafood, or specialty snacks and immerse yourself in the vibrant culinary culture of Chinatown.
Don't miss out on the opportunity to try some traditional Chinese desserts while in Chinatown. Visit Ding Dong Pastries or The Moonbean Coffee Company for delectable treats like egg tarts, mango pudding, or sweet red bean buns.
Chinatown in Toronto is also a great place to sample bubble tea, a delightful Taiwanese beverage that combines tea, milk, and chewy tapioca pearls. You'll find numerous bubble tea shops offering a wide range of flavors and toppings to suit your taste preferences.
Whether you're a fan of dim sum, noodles, or other Asian delicacies, Chinatown in Toronto is a culinary playground that will transport you to the streets of Asia. So, venture into the neighborhood, let your taste buds guide you, and embark on a flavorful culinary adventure.
Trying Ethnic Cuisines
Toronto's vibrant and diverse culture is reflected in its culinary scene, which boasts a wide array of international flavors and ethnic cuisines. Exploring the city means embarking on a culinary journey that takes you around the world, sampling dishes from various cultures and continents.
One of the amazing aspects of Toronto is the opportunity to try authentic dishes from different ethnic cuisines without having to travel far. One such cuisine is Ethiopian. Head to the neighborhood of Kensington Market and visit Rendez-Vous Ethiopian Restaurant for a taste of injera (a sourdough bread) served with a variety of flavorful stews. Eating with your hands and savoring the rich spices and textures of Ethiopian cuisine is an unforgettable experience.
Toronto's Little India, located along Gerrard Street, is another destination for exploring ethnic cuisines. Indulge in fragrant curries, flavorful biryanis, and freshly baked naan bread at one of the many Indian restaurants in the area. Try Lahore Tikka House or The Host for an authentic and mouthwatering Indian feast.
If you're in the mood for Middle Eastern cuisine, visit the neighborhood of Scarborough, often referred to as "Little Lebanon" for its abundance of Lebanese and Middle Eastern restaurants. Treat yourself to delicious grilled meats, creamy hummus, and fluffy pita bread at restaurants like Paramount Fine Foods or Me Va Me Kitchen Express.
For lovers of Japanese cuisine, Toronto's downtown core offers a wealth of options. Explore the iconic neighborhood of Little Tokyo, also known as the Entertainment District, and experience the artistry of sushi at Sushi Kaji or indulge in a steamy bowl of ramen at Kinton Ramen. Don't forget to try some authentic Izakaya dishes, such as yakitori (grilled skewers) and takoyaki (octopus balls), at cozy spots like Guu Izakaya or Kingyo Izakaya.
If you're in the mood for Mediterranean fare, visit Danforth Avenue in Greektown. Immerse yourself in the lively atmosphere while enjoying savory souvlaki, tender grilled meats, and flaky spanakopita at Greek restaurants like Mezes or Astoria.
Toronto's diverse neighborhoods offer endless opportunities to explore a myriad of ethnic cuisines. Venture into Chinatown for authentic Chinese dishes, visit St. Clair West for Jamaican specialties, or explore the neighborhoods of Parkdale and Little Portugal for Portuguese delights.
One of the beautiful things about Toronto is that it embraces and celebrates its multiculturalism through its food. Trying different ethnic cuisines allows us to appreciate the richness and diversity of the city's cultural tapestry. So, step outside your culinary comfort zone and embark on an exploration of the varied and delicious world of ethnic cuisines in Toronto.
Hidden Gems and Local Favorites
While Toronto is known for its renowned dining establishments, some of the city's best culinary experiences can often be found in hidden gems and local favorites. These lesser-known spots offer a unique and authentic taste of the city, showcasing the creativity and passion of local chefs and food artisans.
One hidden gem that shouldn't be missed is Gushi. Tucked away in a small food court on Dundas Street West, Gushi serves up mouthwatering Japanese-inspired skewers. Their chicken kushiyaki, marinated and grilled to perfection, is a true delight. Pair it with their delicious homemade sauces, and you have a winning combination that rivals any dish from a high-end restaurant.
For lovers of Italian cuisine, Terroni is a local favorite with multiple locations throughout the city. This cozy and rustic trattoria offers a menu that features traditional Italian dishes made with the freshest ingredients. From wood-fired pizzas and perfectly al dente pasta to hearty meatballs and antipasti platters, Terroni delivers an authentic taste of Italy right in the heart of Toronto.
For a taste of Portuguese flavors, visit the charming neighborhood of Little Portugal and discover local gems like Portugal Village. This family-owned restaurant has been serving up traditional Portuguese dishes for over 35 years. Feast on succulent grilled sardines, hearty seafood rice, or the famous Portuguese custard tarts known as pastéis de nata.
Searching for the perfect brunch spot? Look no further than Lady Marmalade in the Leslieville neighborhood. This cozy café is a favorite among locals, offering delicious and creative brunch options. Indulge in their fluffy French toast, loaded hash browns, or try their unique take on eggs Benedict. Be prepared to wait for a table, but trust me, it will be well worth it.
If you're a fan of craft beer and hearty burgers, head over to Burger's Priest. This local burger joint serves up some of the juiciest and most decadent burgers in town. From their classic "The Priest" to their mouthwatering "The Vatican," their menu leaves you spoilt for choice. Pair your burger with one of their hand-spun milkshakes for the ultimate comfort food experience.
For a truly immersive and interactive dining experience, visit O.Noir. This unique restaurant takes dining in the dark to a whole new level. You'll be guided by visually impaired servers as you savor a multi-course meal in complete darkness. This sensory experience allows you to appreciate the flavors, textures, and aromas of the food in a whole new way, making it a truly memorable and enlightening evening.
These hidden gems and local favorites are just a snapshot of the vibrant food scene in Toronto. From unassuming food stalls to cozy family-owned eateries, the city is filled with culinary treasures waiting to be discovered. So, venture off the beaten path, ask the locals for recommendations, and uncover the hidden gems that will leave you with unforgettable food memories in Toronto.
Conclusion
Toronto is a city that delights the senses and satisfies the taste buds. Its vibrant and diverse food scene offers a culinary journey like no other, with flavors from around the world waiting to be explored. From trendy brunch spots to hidden gems, Toronto's culinary landscape caters to every palate and preference.
Whether you're a food enthusiast seeking fine dining experiences or a street food lover eager to indulge in delicious bites, Toronto has something for everyone. The city's neighborhoods come alive with the aromas and flavors of different cuisines, inviting you to embark on a culinary adventure through Chinatown, Little India, Greektown, and beyond.
From the moment you awaken your taste buds with a delectable breakfast at one of Toronto's breakfast spots to exploring the vast array of street food options for lunch, the city never fails to offer tantalizing options. Satisfying your sweet tooth with indulgent desserts or discovering hidden gems and local favorites for dinner creates a truly memorable dining experience.
Venturing into diverse ethnic cuisines allows you to appreciate the cultural richness and culinary tapestry of Toronto. Trying dishes from different cultures provides a wider perspective on the city's multicultural identity, showcasing the passion and authenticity of local chefs and restaurateurs.
As you bid farewell to this food-filled journey through Toronto, your taste buds will be buzzing with the memories of the incredible flavors and culinary delights that the city has to offer. Whether you're a local or a visitor, Toronto's food scene never ceases to amaze and beckon you to return for more gastronomic adventures.
So, what are you waiting for? Grab your fork, spoon, or chopsticks, and let Toronto's food scene enthrall your senses. Whether you're a seasoned foodie or simply someone who loves good eats, Toronto is a destination that promises to leave you craving for more.