A Guide To Visiting Bermuda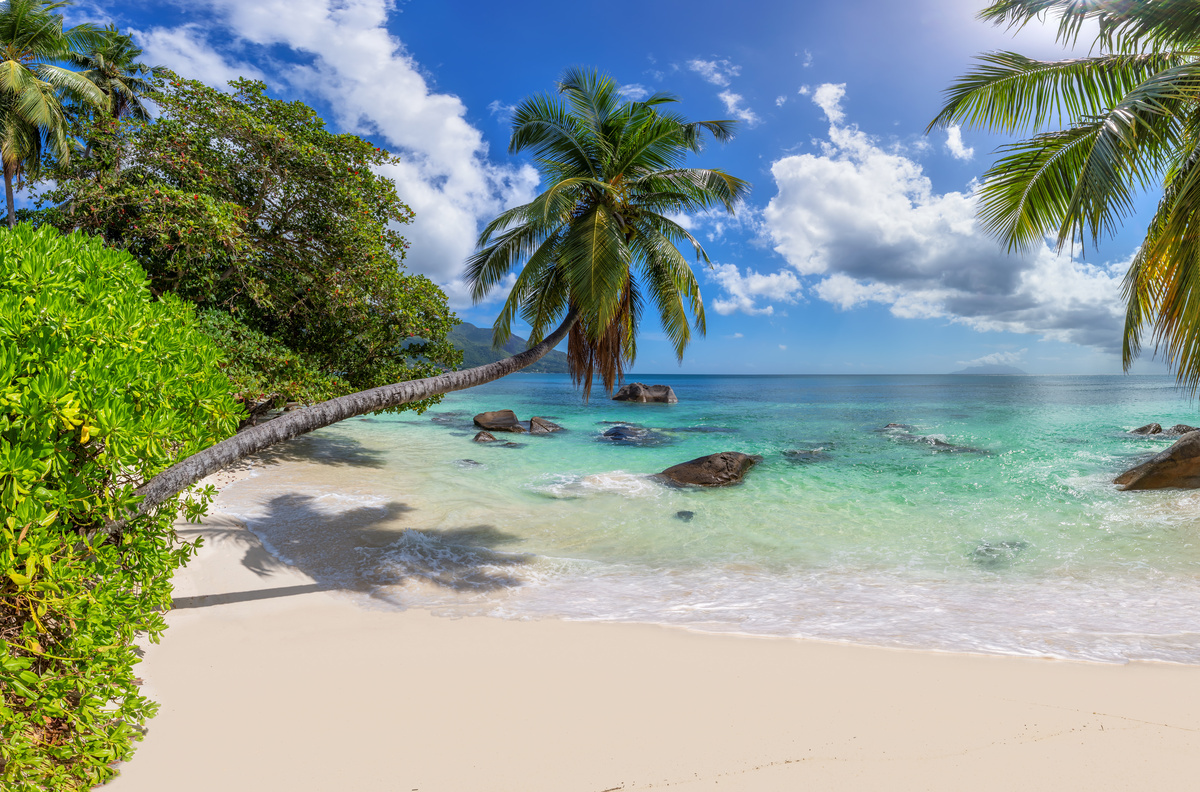 Introduction
Welcome to the beautiful island paradise of Bermuda! With its pink sand beaches, crystal clear blue waters, and vibrant culture, Bermuda is a dream destination for beach and island enthusiasts. Situated in the North Atlantic Ocean, this small British territory offers a unique blend of natural beauty, rich history, and warm hospitality. Whether you're seeking relaxation on the beach, adventure in the water, or exploration of the island's landmarks, Bermuda has something to offer everyone.
As you plan your visit to Bermuda, this comprehensive guide will provide you with all the information you need to make the most of your trip. From getting to the island to discovering its top attractions, we'll cover everything you need to know for an unforgettable experience.
With its convenient location, just a two-hour flight from major U.S. cities, Bermuda is easily accessible for travelers. This makes it an ideal destination for a quick weekend getaway or a longer vacation. However, keep in mind that Bermuda is more than just a beach destination. It boasts a unique blend of British and Caribbean influences, with a rich cultural heritage that is waiting to be explored.
When it comes to accommodation, Bermuda offers a variety of options to suit every budget and preference. From luxury resorts that overlook the ocean to cozy bed and breakfasts nestled in lush gardens, there is something for everyone. With an emphasis on sustainability and preserving the island's natural beauty, many accommodations in Bermuda offer eco-friendly amenities and practices.
The transportation system in Bermuda is well-developed, making it easy for visitors to explore the island. Whether you choose to rent a scooter, take a public bus, or hop on a ferry, you'll have no trouble getting around and discovering all that Bermuda has to offer. It's important to note that Bermudians drive on the left side of the road, so if you plan on renting a scooter or car, familiarize yourself with local driving regulations before setting off.
Now that you have a glimpse of what to expect, let's dive into the details. From the top attractions and activities to important safety tips and local customs, this guide will ensure that you have a memorable and fulfilling visit to Bermuda.
Getting to Bermuda
Getting to Bermuda is a breeze thanks to its well-connected transportation system. The island is easily accessible by air and sea, offering multiple options for travelers.
If you're traveling internationally, the most convenient way to reach Bermuda is by air. The L.F. Wade International Airport, located in St. George's Parish, is the main gateway to the island. It serves as a hub for both domestic and international flights, with regular connections to major cities in the United States, Canada, and Europe. Several airlines offer direct flights to Bermuda, making it a convenient destination for visitors from around the world.
If you prefer a more leisurely and scenic journey, you can also reach Bermuda by sea. The island is a popular port of call for cruise ships, with many major cruise lines including Bermuda on their itineraries. Cruise ships dock at the King's Wharf or Heritage Wharf in the Royal Naval Dockyard, located in the western part of Bermuda. This gives visitors the opportunity to explore the island at their own pace, either by joining organized shore excursions or independently exploring the local attractions.
Once you arrive in Bermuda, there are several options for transportation to your accommodation. Taxis are readily available at the airport and cruise ship terminals, providing a convenient and hassle-free way to reach your destination. Alternatively, many hotels offer airport transfers for their guests. If you prefer to have the freedom to explore the island on your own, you can also rent a car or scooter from one of the rental companies available on the island. However, keep in mind that the speed limit in Bermuda is 20 mph, and driving can be challenging due to narrow roads and the requirement to drive on the left side.
Overall, getting to Bermuda is a straightforward process, whether you choose to fly or arrive by sea. With its convenient location and various transport options, reaching this island paradise is the first step towards an unforgettable vacation.
Climate and Weather
Bermuda enjoys a pleasant and mild climate, making it a year-round destination for travelers seeking sun, sand, and relaxation. Situated in the North Atlantic, the island benefits from the warm Gulf Stream, which helps to maintain comfortable temperatures throughout the year.
Summers in Bermuda, from June to September, are warm and humid, with temperatures averaging around 85°F (29°C). It is the peak tourist season, with visitors flocking to the island to enjoy the beaches and outdoor activities. The water temperature during these months is also perfect for swimming, snorkeling, and other water sports.
Winter in Bermuda, from December to February, is pleasantly mild, with temperatures averaging around 65°F (18°C). While it may be too cool for swimming, visitors can still enjoy outdoor activities like hiking, golfing, and exploring the island's cultural attractions. It is a quieter time of year with fewer tourists, making it ideal for those seeking a more peaceful and relaxed experience.
Spring and fall, from March to May and from September to November respectively, are transitional seasons when the weather gradually shifts from warm to cool or vice versa. These seasons offer pleasant temperatures, with averages ranging from the mid-60s°F (around 18°C) to the mid-70s°F (around 24°C). It is a great time to visit for those who prefer milder weather and want to avoid the crowds.
It's important to note that Bermuda is located in the hurricane belt, and the hurricane season officially runs from June to November. While the chances of experiencing a direct hit from a hurricane are relatively low, it's still advisable to monitor weather reports and be prepared for possible inclement weather during this time. Most accommodations in Bermuda are designed to withstand hurricanes, providing a safe and secure environment for travelers.
When visiting Bermuda, it is always recommended to pack lightweight and breathable clothing, as well as sunscreen, a hat, and sunglasses to protect against the sun. Additionally, it's a good idea to have a light jacket or sweater for cooler evenings and indoor venues with air conditioning.
With its pleasant climate and year-round appeal, Bermuda offers a wonderful escape from the harsh winter months or a fantastic summer vacation destination. From beach days to exploring the island's attractions, there is no wrong time to immerse yourself in the beauty and charm of Bermuda.
Accommodation Options
When it comes to finding the perfect place to stay in Bermuda, you'll be spoiled for choice. The island offers a range of accommodation options to suit every budget, from luxurious resorts to charming guesthouses and everything in between.
If you're seeking a luxurious and indulgent experience, Bermuda's world-class resorts are sure to exceed your expectations. These resorts provide top-notch amenities, stunning ocean views, and impeccable service. Many of them are located on the island's beautiful south shore, where you can wake up to the sound of waves crashing on the pink sand beaches. Some resorts even offer private beach access, onsite spas, and championship golf courses.
For those who prefer a more intimate and personalized experience, Bermuda boasts a selection of boutique hotels and guesthouses. These charming accommodations offer unique character and a home-away-from-home feel. Many guesthouses are situated in picturesque locations, such as historic houses or lush gardens, and offer a more intimate setting for a peaceful retreat. Some guesthouses also provide kitchenette facilities, allowing you to prepare your meals if desired.
If you're traveling on a tighter budget, there are affordable options available in Bermuda as well. Bed and breakfasts, hostels, and budget hotels offer comfortable accommodations at a lower price point. These establishments often provide basic amenities and a friendly atmosphere, making them a great choice for backpackers or budget-conscious travelers.
For a truly unique experience, you can also rent a vacation home or villa in Bermuda. This option is ideal for larger groups or families who want the privacy and convenience of a spacious home. Many vacation rentals come with fully equipped kitchens, allowing you to prepare your meals and truly feel like a local during your stay.
Regardless of where you choose to stay in Bermuda, you can expect warm hospitality and exceptional service. Many accommodations on the island pride themselves on sustainability and eco-friendly practices, ensuring that your stay is not only enjoyable but also environmentally conscious.
When planning your trip to Bermuda, it's important to book your accommodation well in advance, especially during the peak tourist season. This will ensure that you secure your preferred choice and can fully enjoy your stay on this beautiful island.
Whether you're looking for a luxurious resort, a cozy guesthouse, or a budget-friendly option, Bermuda offers a wide range of accommodation choices to suit every traveler's needs. With its stunning natural beauty and world-class hospitality, your stay in Bermuda is sure to be a memorable one.
Transportation in Bermuda
Getting around Bermuda is a breeze, thanks to its efficient and well-connected transportation system. Whether you prefer the convenience of public transportation or the freedom of renting your own vehicle, there are plenty of options to explore the island.
One of the most popular and convenient ways to get around Bermuda is by using the public bus system. The buses in Bermuda are clean, reliable, and offer an extensive network that covers the entire island. The bus routes connect all major towns, beaches, and tourist attractions, making it easy to navigate and explore. You can purchase bus tokens or passes at bus terminal ticket offices or onboard the bus itself.
Another great option for getting around Bermuda is by ferry. The island has a network of ferry services that operate between various destinations, including the city of Hamilton, the Royal Naval Dockyard, and several islands. Taking a ferry not only offers a scenic and enjoyable way to travel but also allows you to avoid the traffic and parking hassles that can come with driving on the island.
If you prefer the freedom and flexibility of having your own transportation, you can rent a scooter or a hybrid electric vehicle (HEV) in Bermuda. Scooters are a popular choice among visitors, providing an exciting way to explore the island at your own pace. However, it's essential to follow local driving regulations and exercise caution as roads in Bermuda can be narrow and winding. HEVs are a more eco-friendly option, allowing you to explore the island while minimizing your impact on the environment.
In addition to buses, ferries, and rental vehicles, taxis are also readily available in Bermuda. Taxis are a convenient option for shorter trips or when you want to be dropped off directly at your destination without worrying about parking.
It's worth noting that Bermuda also offers several unique transportation experiences. For example, the Bermuda Railway Trail allows you to explore the island's scenic beauty on foot, bike, or even horseback. The trail follows the route of the former railway line, offering stunning views and opportunities for outdoor recreation.
When traveling in Bermuda, it's important to keep in mind that the island's traffic moves on the left side of the road, as it is a British overseas territory. It's vital to familiarize yourself with local traffic rules and road signs before venturing out in a rental vehicle or scooter.
Whether you choose to explore Bermuda by bus, ferry, scooter, or taxi, getting around the island is convenient and hassle-free. The transportation options provide an excellent way to soak in the island's natural beauty, get to know the local culture, and discover all that Bermuda has to offer.
Top Attractions in Bermuda
Bermuda is a treasure trove of breathtaking natural wonders, historical landmarks, and cultural attractions. From stunning beaches to iconic lighthouses, there is no shortage of exciting places to visit during your time on the island. Here are some of the top attractions in Bermuda that you won't want to miss:
Horseshoe Bay Beach: One of Bermuda's most famous and picturesque beaches, Horseshoe Bay Beach enchants visitors with its pink sand and crystal-clear turquoise waters. Spend a day lounging on the beach, swimming in the gentle waves, or exploring the nearby coves.
The Royal Naval Dockyard: Located in the western part of Bermuda, the Royal Naval Dockyard is a historic landmark that offers a variety of attractions. Explore the National Museum of Bermuda, visit the Clocktower Mall for shopping, or discover the arts and crafts at the Bermuda Craft Market.
St. George's Town: Step back in time with a visit to St. George's, a UNESCO World Heritage Site and the oldest continually inhabited English town in the Western Hemisphere. Explore the charming streets lined with colonial architecture, visit historical sites like St. Peter's Church and the Town Hall, and take a tour of the famous St. George's Unfinished Church.
Gibbs Hill Lighthouse: Climb to the top of Gibbs Hill Lighthouse for panoramic views of Bermuda's coastline. This iconic landmark provides a stunning vantage point and a fascinating glimpse into the island's maritime heritage.
Bermuda Aquarium, Museum and Zoo: Immerse yourself in Bermuda's diverse marine ecosystem at the Bermuda Aquarium, Museum and Zoo. Discover a wide range of marine species, learn about the island's flora and fauna, and enjoy interactive exhibits and educational programs.
Crystal and Fantasy Caves: Embark on an underground adventure in the Crystal and Fantasy Caves, where you can explore stunning crystal formations and underground lakes. Take a guided tour to learn about the caves' geological history and marvel at the natural beauty that lies beneath the surface.
Bermuda Underwater Exploration Institute: Dive into the depths of Bermuda's marine world at the Bermuda Underwater Exploration Institute. Discover fascinating exhibits on marine life, shipwrecks, and underwater exploration, and learn about Bermuda's unique position in the Atlantic Ocean.
These are just a few of the many incredible attractions that await you in Bermuda. Whether you're a nature lover, history enthusiast, or simply seeking relaxation on the beach, the island offers a wide range of experiences that will leave you captivated and wanting to come back for more.
Exploring the Beaches
With its stunning pink sand, crystal-clear turquoise waters, and picturesque coves, Bermuda is a beach lover's paradise. Exploring the island's beautiful beaches is a must-do during your visit, and each beach offers its own unique charm and allure.
Horseshoe Bay Beach, located in Southampton Parish, is one of Bermuda's most popular and iconic beaches. Its pink sandy shores, gentle waves, and dramatic rock formations make it a favorite spot for both locals and tourists alike. Relax on the beach, snorkel in the clear waters, or explore the nearby trails for stunning panoramic views.
For a quieter and more secluded experience, visit Elbow Beach in Paget Parish. Stretching for half a mile, this pristine beach offers soft sand and tranquil waters. It's a perfect spot for sunbathing, swimming, and romantic walks along the shore.
If you're looking for a family-friendly beach with calm and shallow waters, head to Tobacco Bay Beach in St. George's Parish. This small but beautiful beach is ideal for swimming, snorkeling, and picnicking. Be sure to bring your snorkeling gear to explore the vibrant coral reefs just off the coast.
Another must-visit beach is Warwick Long Bay Beach, which boasts a mile-long stretch of pink sand and clear turquoise waters. Take a leisurely stroll along the beach, collect seashells, or simply enjoy the panoramic views of the Atlantic Ocean.
For a unique coastal experience, visit Jobson's Cove in Warwick Parish. This sheltered cove is surrounded by limestone cliffs, creating a picturesque setting that is perfect for swimming and snorkeling. The calm and shallow waters make it an excellent choice for families with young children.
For adventure seekers, visit Warwick Pond Beach in Warwick Parish, a hidden gem known for its excellent snorkeling opportunities. Dive into the shallow waters and discover an array of colorful fish, sea turtles, and vibrant coral reefs.
While visiting the beaches in Bermuda, it's important to follow local guidelines for preserving the natural ecosystem. Avoid littering, refrain from taking souvenirs such as seashells or coral, and never touch or disturb marine life.
Whether you prefer lounging on the sand, swimming in the clear waters, or exploring the underwater world, Bermuda's beaches have something for everyone. Be sure to pack sunscreen, towels, and plenty of water as you set out to explore the breathtaking beauty of the island's coastal treasures.
Water Activities
With its stunning turquoise waters and vibrant marine life, Bermuda offers an array of exciting water activities for visitors to enjoy. Whether you're seeking adventure, relaxation, or the chance to explore beneath the surface, there is no shortage of options to choose from.
Snorkeling is a popular activity in Bermuda, and with good reason. The crystal-clear waters and abundant marine life make it an ideal destination for exploring vibrant coral reefs, shipwrecks, and underwater caves. Elbow Beach, Tobacco Bay, and Church Bay are just a few of the many fantastic snorkeling spots where you can encounter colorful fish, sea turtles, and other fascinating sea creatures.
For those looking to delve deeper into the underwater world, scuba diving is a must. Bermuda is known for its incredible dive sites, including the famous "North Rock," a massive pinnacle and home to a diverse range of marine life. Dive operators on the island offer a variety of excursions for both beginners and experienced divers, giving you the opportunity to explore the fascinating world beneath the surface.
If you're seeking a thrilling and unique experience, try your hand at cliff jumping. Bermuda has several popular cliff jumping spots like Admiralty House Park, where you can take a leap of faith into the clear, deep waters. However, be cautious and ensure you're diving into safe areas with proper depth and no obstructions.
For those who prefer a more leisurely water activity, kayaking or paddleboarding is a fantastic way to explore Bermuda's stunning coastline. Rent a kayak or paddleboard and glide along the calm waters, taking in the beautiful views and discovering hidden coves and beaches. You may even encounter friendly turtles or graceful stingrays along the way.
Another exciting water activity in Bermuda is deep-sea fishing. Cast your line and try your luck at catching marlin, tuna, or wahoo with the guidance of experienced local fishermen. Deep-sea fishing charters are available for both novice anglers and experienced fishermen, providing an exhilarating day on the water.
For a more relaxed and scenic experience, consider taking a boat tour around Bermuda's coastline. Enjoy the refreshing sea breeze as you cruise along the azure waters, taking in the mesmerizing views of cliffs, lighthouses, and hidden coves. Some boat tours also offer the opportunity to swim with dolphins or explore secluded snorkeling spots.
Whether you're an adrenaline junkie or a laid-back traveler, Bermuda's water activities offer something for everyone. From snorkeling and scuba diving to kayaking and boat tours, the island provides endless opportunities to make unforgettable memories in its stunning aquatic playground.
Land Activities
Bermuda isn't just about its beautiful beaches and turquoise waters. The island also offers a plethora of exciting land activities for visitors to enjoy. From exploring historical sites to hiking scenic trails, there's something for everyone to experience on land in Bermuda.
One of the best ways to explore Bermuda's rich history is by visiting its historical landmarks and museums. Take a step back in time with a visit to the UNESCO-listed St. George's Town, the oldest continually inhabited English town in the Western Hemisphere. Explore its charming streets, visit historic buildings, and learn about Bermuda's colonial past at sites like the State House and St. Peter's Church.
For an immersive cultural experience, visit the Bermuda National Gallery in Hamilton, which showcases local and international art exhibits, or the Bermuda Historical Society Museum in Hamilton, where you can learn about Bermuda's heritage and see fascinating artifacts.
Bermuda is also known for its exquisite golf courses, where you can enjoy a round of golf amidst breathtaking scenery. Tee off at world-class courses like Port Royal Golf Course or Belmont Hills Golf Club, both offering challenging holes and stunning views of the ocean.
One of the most unique land activities in Bermuda is exploring its network of trails. The Bermuda Railway Trail, once a railway line, now offers a scenic route for walking, jogging, or cycling. Follow the trail and discover the island's captivating landscapes, from rocky cliffs to lush greenery.
Another popular trail is the South Shore Park Trail, which takes you along the picturesque coastline of Bermuda. Enjoy panoramic views of the Atlantic Ocean, stop at the stunning beaches along the way, and soak in the tranquility of nature.
If you're up for an adrenaline rush, try rock climbing on Bermuda's limestone cliffs. Numerous climbing spots, such as Ferry Reach Park or Challenger's Cave, offer thrilling challenges and stunning views for climbing enthusiasts of all skill levels.
For those who enjoy horseback riding, several stables in Bermuda offer guided tours that allow you to explore the island's natural beauty on horseback. Ride along scenic trails, through fragrant forests, and even take your horse for a swim in the ocean.
Bermuda is also a fantastic destination for birdwatching and nature lovers. The Spittal Pond Nature Reserve, located in Smith's Parish, is home to various bird species and offers beautiful walking trails where you can spot native flora and fauna.
With its rich history, stunning landscapes, and unique outdoor activities, Bermuda offers a diverse range of land-based adventures to suit every traveler's interests. From cultural exploration to thrilling excursions, you'll find plenty of ways to create unforgettable memories on land in this idyllic island paradise.
Shopping and Dining
When it comes to shopping and dining, Bermuda offers a fantastic array of options to satisfy every taste and style. From trendy boutiques and local markets to world-class restaurants and charming cafes, the island has something to please every shopper and food lover.
If you're looking for unique souvenirs and locally made crafts, head to the Bermuda Craft Market in the Royal Naval Dockyard. Here, you'll find a wide range of handmade items, including jewelry, pottery, textiles, and more. The market is an excellent place to support local artisans and take home a special memento of your trip.
For a shopping experience that combines both international and local brands, visit the City of Hamilton. The bustling capital is home to a variety of fashion boutiques, department stores, and specialty shops. Take a leisurely stroll along Front Street and explore the charming side streets, where you'll find everything from high-end designer labels to unique Bermuda-inspired fashion.
Food enthusiasts will delight in Bermuda's culinary scene, which offers a diverse range of dining options. From fresh seafood and international cuisine to traditional Bermudian dishes, there's something to satisfy every palate.
For a taste of local flavors, try traditional Bermudian dishes such as fish chowder, fish sandwiches, and Bermuda onion tarts. Many restaurants incorporate locally sourced ingredients, including fresh seafood, herbs, and produce, to create delicious and authentic dishes.
When it comes to upscale dining, Bermuda boasts a collection of world-class restaurants that offer exquisite cuisine and breathtaking views. Indulge in fine dining experiences at award-winning restaurants that showcase Bermuda's culinary creativity and international influences.
Bermuda is also home to a vibrant cafe culture, with charming coffee shops and eateries dotted throughout the island. Whether you're in search of a quick caffeine fix or a relaxed brunch spot, you'll find plenty of cozy cafes where you can sit back, relax, and savor a cup of locally roasted coffee or a delicious pastry.
Additionally, local markets and food festivals provide a great opportunity to sample a variety of Bermudian culinary delights. Visit the Bermuda Farmers' Market to purchase fresh produce, artisanal products, and homemade treats sourced directly from local farmers and artisans.
Don't forget to indulge in Bermuda's famous rum scene. The island is known for its rum production, and you can visit local distilleries to learn about the history and process of making this beloved spirit. Some distilleries also offer tasting experiences, allowing you to sample a wide range of rum varieties.
When shopping and dining in Bermuda, keep in mind that many establishments observe a smart casual dress code. It's also worth noting that prices can be higher in Bermuda due to its remote location and import costs, but the quality and experience are well worth it.
Whether you're a food lover, a shopaholic, or simply enjoy exploring new culinary experiences, Bermuda offers a delightful range of shopping and dining options to cater to all tastes and preferences. Immerse yourself in the local flavors, discover unique crafts, and create unforgettable dining experiences during your time on this enchanting island.
Cultural Experiences
Immersing yourself in Bermuda's rich cultural heritage is an essential part of any visit to the island. From exploring historical landmarks to participating in local traditions, there are numerous cultural experiences that allow you to connect with the vibrant spirit of Bermuda.
One of the best ways to immerse yourself in the local culture is by visiting the Bermuda National Trust Museums. These historic sites offer a glimpse into Bermuda's past and showcase unique artifacts and exhibits. Museums such as Verdmont, Tucker House, and the Old Rectory provide insights into the island's history, architecture, and way of life.
To truly understand Bermuda's cultural roots, take part in the Gombey tradition. The Gombeys are colorful costumed dancers who perform to the beat of drums and incorporate African, Indigenous, and British influences. Catch a Gombey performance during festive occasions or at cultural events to witness this unique expression of Bermuda's heritage.
Another cultural experience not to be missed is the island's traditional Friday night Fish Fry. Held in the town of St. George's, this weekly event brings together locals and visitors to enjoy live music, traditional food like fried fish and classic Bermudian dishes, and a lively street party atmosphere.
Exploring the island's historical churches is another way to experience Bermuda's cultural heritage. Visit St. Peter's Church in St. George's, the oldest Anglican church in the Western Hemisphere, or the Cathedral of the Most Holy Trinity in Hamilton, an iconic landmark that showcases stunning architecture and beautiful stained glass windows.
Participating in local festivals and events is a wonderful way to immerse yourself in Bermuda's culture. Attend the Bermuda Festival of Performing Arts, where you can enjoy a variety of music, dance, and theatrical performances. The Cup Match Cricket Festival, held in August, is another popular event that celebrates Bermuda's passion for cricket, with matches, music, and cultural traditions.
Bermuda's culinary scene also offers a taste of the island's cultural identity. Sample traditional Bermudian dishes like fish chowder, codfish and potatoes, and cassava pie to savor the flavors of the local cuisine. Don't forget to try the island's national drink, the Dark 'n Stormy, made with Bermuda's own Gosling's Black Seal Rum and ginger beer.
Visiting local art galleries is a great way to appreciate Bermuda's artistic talent and creativity. The Bermuda Arts Centre, the Masterworks Foundation, and the Bermuda Society of Arts all showcase the work of local artists and host exhibitions that highlight the island's vibrant art scene.
Whether you're exploring historical sites, participating in cultural traditions, or indulging in local cuisine, embracing Bermuda's cultural experiences allows you to truly connect with the island's rich heritage and forge unforgettable memories during your visit.
Safety Tips
While Bermuda is generally a safe destination for travelers, it's always important to prioritize your safety and well-being during your visit. By following these safety tips, you can have a worry-free and enjoyable experience on the island:
Stay aware of your surroundings: Like any destination, it's essential to be aware of your surroundings and exercise caution, especially in crowded areas and tourist hotspots. Stay alert to your personal belongings and be mindful of your surroundings to avoid any potential risks.
Protect your valuables: Keep your valuables, such as passports, credit cards, and cash, secure at all times. Consider using a money belt or a secure bag to carry your belongings while exploring the island. It's also advisable to make copies of important documents and keep them in separate locations.
Follow local guidelines: Familiarize yourself with local laws and customs, including road rules and regulations. Avoid any illegal activities and respect Bermuda's cultural traditions and customs.
Use reputable transportation services: When using taxis or renting scooters, ensure you use reputable and licensed services. Check for proper identification and licensing before getting into a vehicle or renting any equipment.
Practice water safety: While enjoying Bermuda's beautiful beaches and waters, it's important to practice water safety. Swim only in designated areas and follow any instructions or warnings from lifeguards. Be cautious of strong currents and always supervise children near the water.
Protect yourself from the sun: Bermuda's sunny climate can be quite strong, so protect yourself from the sun's harmful rays. Apply sunscreen regularly, wear a hat, and seek shade during the hottest parts of the day to avoid sunburn and dehydration.
Stay hydrated: Drink plenty of water, especially during outdoor activities and in the warmer months. Dehydration can occur quickly in Bermuda's climate, so carry a refillable water bottle and stay hydrated throughout the day.
Stay informed about local weather conditions: Bermuda is located in the hurricane belt, and storms can occur during the hurricane season from June to November. Stay informed about weather conditions and follow any instructions or advisories issued by local authorities during severe weather events.
By following these safety tips and using common sense, you can ensure a safe and enjoyable experience during your time in Bermuda. Remember to always prioritize your well-being and take the necessary precautions to make the most out of your trip.
Traveling with Kids
Traveling to Bermuda with kids can be a memorable and rewarding experience for the whole family. The island offers a range of family-friendly activities and attractions that cater to children of all ages. Here are some tips to ensure a fun and enjoyable trip when traveling with kids:
Choose kid-friendly accommodations: Look for accommodations that are specifically tailored for families, such as resorts or hotels with kid's clubs, playgrounds, or pool areas designed for children. These amenities can provide entertainment and a safe space for kids to enjoy during downtime.
Plan age-appropriate activities: Consider the age and interests of your children when planning activities. Bermuda offers a wide range of options, such as visiting the Bermuda Aquarium, Museum and Zoo, exploring the Crystal and Fantasy Caves, or enjoying a day of fun at one of the island's family-friendly beaches.
Take advantage of educational opportunities: Bermuda is rich in history and culture, providing excellent learning opportunities for kids. Visit historical sites like St. George's Town or take a tour highlighting the island's unique architecture and landmarks. Engage your children in discussions about Bermuda's history and cultural traditions.
Be prepared for the beach: Bermuda's stunning beaches are a highlight of any visit. Bring beach essentials such as sunscreen, hats, towels, and beach toys for the kids to enjoy. Ensure that you choose beaches with lifeguards and calm waters suitable for children, like Tobacco Bay or Church Bay.
Stay hydrated and take breaks: Bermuda's warm climate requires extra attention to hydration, especially for children. Make sure your kids regularly drink water and take breaks in shaded areas to avoid overheating. Pace the activities and allow for rest periods to prevent fatigue.
Try local cuisine: Introduce your children to the flavors of Bermuda by sampling traditional Bermudian dishes. Look for family-friendly restaurants that offer kid's menus or options suitable for young palates. Encourage them to try locally caught seafood, fresh fruits, and regional desserts.
Ensure proper safety measures: Keep a close eye on your children during activities and excursions. Teach them about water safety and supervise them closely when swimming or participating in water sports. Make sure they wear appropriate safety gear and follow any guidelines or rules given by tour operators or activity providers.
Engage with the local community: Bermuda's friendly locals often make families feel welcome. Encourage your children to interact with locals, ask questions, and learn about the island's culture. Locals may have valuable insights into family-friendly activities and can share stories about life on the island.
Traveling to Bermuda with kids provides an opportunity for the whole family to create lasting memories. By planning age-appropriate activities, prioritizing safety, and embracing the island's attractions and culture, you can ensure a fun-filled and enriching experience for all.
Important Local Customs
When visiting Bermuda, it's helpful to be familiar with local customs and traditions to ensure a respectful and enjoyable experience. The people of Bermuda are known for their warm hospitality and take pride in their cultural heritage. Here are some important local customs to keep in mind during your visit:
Greetings and politeness: Bermudians are generally polite and friendly. It is customary to greet people with a smile and a polite "hello" or "good morning/afternoon/evening". Saying "please" and "thank you" is also appreciated and considered good manners.
Dress code: Bermuda has a casual yet conservative dress code. When visiting public places, it is advisable to dress modestly, especially in religious sites and government buildings. Covering your shoulders and not wearing revealing clothing is appropriate in most situations.
Punctuality: Being on time is considered respectful. Whether attending appointments, meetings, or social gatherings, it is appreciated to arrive on time or even a few minutes early.
Tipping: Tipping is customary in Bermuda, and gratuities are typically not included in the bill. In restaurants, it is customary to leave a tip of around 15-20% of the total bill. Tipping for taxi drivers, hotel staff, and tour guides is also appreciated for good service.
Respecting private property: Bermuda is known for its picturesque residential areas. It is important to respect private property and avoid trespassing. It is courteous to ask for permission before taking photographs of people, their homes, or their private property.
Respecting the environment: Bermuda has a strong commitment to preserving its natural beauty. It is crucial to respect the environment by not littering, especially on the beaches. Dispose of waste properly in designated bins and be mindful of any guidelines and regulations to help preserve Bermuda's pristine surroundings.
Ordering fish: Fish is a significant part of Bermuda's cuisine, and many restaurants serve freshly caught seafood. If you have dietary restrictions or preferences, it is advisable to inform the server in advance to ensure accommodations can be made.
Sundays and religious observance: Sundays hold particular significance in Bermuda, being a day of religious observance and rest for many locals. Many shops and businesses may be closed or have limited hours on Sundays. It is important to be respectful of this cultural practice and plan activities accordingly.
Driving etiquette: If you choose to rent a scooter or drive in Bermuda, it is important to drive on the left side of the road. Be mindful of cyclists and pedestrians, and always follow the local traffic regulations.
By respecting and adapting to these local customs, you can enhance your experience in Bermuda and foster positive interactions with the local community. Embracing the customs of the island contributes to a deeper understanding and appreciation of its culture and people.
Conclusion
Bermuda truly is a tropical paradise where stunning beaches, vibrant culture, and warm hospitality come together to create a unique destination. Throughout this guide, we have explored the diverse aspects that make Bermuda an exceptional place to visit. From its convenient accessibility and pleasant climate to its range of accommodation options, the island offers something for every type of traveler.
Whether you're seeking relaxation on the pink sand beaches, exploring the underwater wonders, immersing yourself in the rich history and culture, or indulging in the delightful cuisine, Bermuda has it all. The island's natural beauty, coupled with its numerous attractions and activities, ensures that every day on the island is an opportunity for unforgettable experiences.
However, it is important to remember to be respectful of local customs, preserve the environment, and prioritize safety during your visit. By adhering to these guidelines and embracing the unique charms of Bermuda, you can make the most of your time on the island and create memories that will last a lifetime.
So pack your sunscreen, grab your snorkeling gear, and get ready to embark on an incredible journey to Bermuda! Whether you're traveling with family, friends, or exploring solo, this enchanting destination promises a truly memorable adventure that will leave you yearning to return again and again.