9 Must-See Shows In London's West End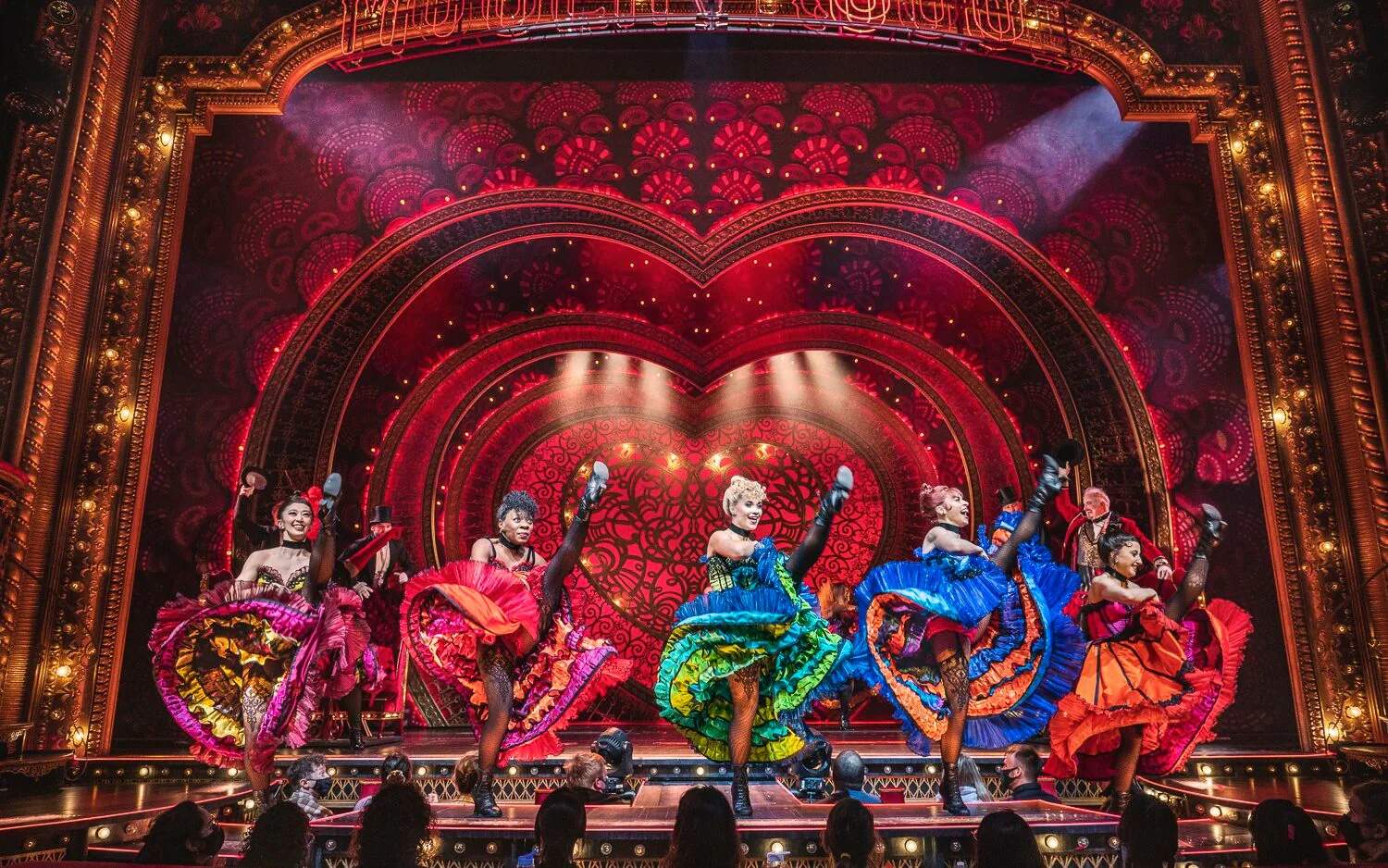 Welcome to the dazzling world of London's West End, the epicenter of entertainment and culture. With its rich history and vibrant atmosphere, the West End is an absolute must-visit destination for theater enthusiasts and avid show-goers alike. From classic musicals to groundbreaking plays, there is something for everyone in this theatrical hub.
In this article, we will take you on a journey through the top 9 must-see shows in London's West End. Prepare to be mesmerized by extraordinary performances, breathtaking sets, and unforgettable moments. Whether you're a seasoned theater-goer or a first-time visitor, these shows are guaranteed to leave you spellbound and craving for more.
So, get ready to be swept away by the magic of the West End as we unveil the truly unmissable shows that you simply cannot afford to overlook.
The Lion King
Experience the magic of Disney's beloved animated film come to life on stage in this extraordinary musical. With its breathtaking costumes, mesmerizing music, and stunning visuals, The Lion King has become a timeless favorite for both children and adults.
Les Misérables
Based on Victor Hugo's epic novel, Les Misérables is a powerful tale of love, redemption, and revolution. The production features unforgettable songs and a captivating storyline that will leave you moved and inspired.
Phantom of the Opera
Enter the mystical world of the Paris Opera House with this hauntingly beautiful musical. Follow the story of the phantom as he falls in love with a young soprano and tries to control her fate. Prepare to be enchanted by Andrew Lloyd Webber's mesmerizing score.
Hamilton
Witness the revolution in this groundbreaking musical that tells the story of American Founding Father Alexander Hamilton. With its innovative blend of hip-hop, R&B, and traditional musical theater, Hamilton has taken the world by storm and redefined the genre.
Wicked
Discover the untold story of the witches of Oz in this enchanting prequel to The Wizard of Oz. Follow the journey of Elphaba, the misunderstood green-skinned witch, and Glinda, the popular and bubbly blonde, as they navigate friendship, love, and their destinies.
Mamma Mia!
Get ready to dance and sing along to the iconic hits of ABBA in this feel-good musical. Set on a picturesque Greek island, Mamma Mia! tells the heartwarming story of a young woman's quest to find her father before her wedding day.
The Book of Mormon
Prepare for side-splitting laughter in this irreverent and hilarious musical from the creators of South Park. Follow two mismatched Mormon missionaries as they navigate their way through a remote Ugandan village, facing cultural clashes and unexpected challenges.
The Mousetrap
Step into Agatha Christie's world of mystery and suspense with the longest-running play in West End history. Join a group of strangers trapped in a snowstorm at a country guesthouse, where a murder soon unfolds, leaving everyone as a potential suspect.
Harry Potter and the Cursed Child
Experience the magic of J.K. Rowling's wizarding world in this spellbinding play. Set 19 years after the events of the Harry Potter books, Harry Potter and the Cursed Child follows the adventures of Harry and his son, Albus, as they navigate the challenges of the past and present.
No visit to London would be complete without experiencing the vibrant energy and sheer talent of the shows in the West End. Whether you're a theater enthusiast or simply looking for an unforgettable night out, these 9 must-see shows are guaranteed to leave you in awe. So, grab your tickets, sit back, and let the magic of the West End transport you to a world of imagination and wonder.
Conclusion
London's West End is renowned for its vibrant theater scene, offering an array of world-class shows that are a must-see for both locals and tourists. From musicals to plays, the West End has something for everyone, regardless of their taste in theater.In this article, we have highlighted nine shows that are absolute must-sees when visiting London's West End. These shows have captivated audiences with their stellar performances, captivating storylines, and stunning production values. Whether you're a fan of classic theater or prefer something more contemporary, there is a show for every theater enthusiast in the West End.So, if you find yourself in London and craving a dose of theatrical magic, be sure to check out these incredible shows. From the toe-tapping melodies of a musical to the thought-provoking performances of a play, the West End promises to leave you spellbound and craving for more.
FAQs
Q: How can I purchase tickets for shows in London's West End?
A: You can purchase tickets for shows in London's West End through various online ticketing platforms or directly at the theater box offices. It's advisable to book your tickets in advance, especially for popular shows, as they tend to sell out quickly.
Q: Are there any discounts available for West End shows?
A: Yes, there are often discounted tickets available for West End shows. You can look out for discounted tickets during off-peak seasons, matinee performances, or through promotional offers. Additionally, some websites and travel agencies may offer package deals that include show tickets at a discounted price.
Q: Can I purchase last-minute tickets for West End shows?
A: Last-minute tickets for West End shows can sometimes be obtained, but availability cannot be guaranteed. It's recommended to book in advance to secure your seat. However, if you're flexible with your schedule and willing to take a chance, you can try visiting the theater on the day of the show to inquire about any remaining tickets.
Q: What should I wear to a show in the West End?
A: There is no strict dress code for West End shows, but most theater-goers opt for smart-casual attire. Dress comfortably, but avoid wearing overly casual attire such as shorts or flip-flops. It's always a good idea to dress a little more formal for premieres and opening nights.
Q: Are West End shows suitable for children?
A: Many West End shows offer family-friendly performances suitable for children. However, it's essential to check the show's age recommendation or any specific content warnings to ensure it is appropriate for the age group. Some shows may have age restrictions or contain mature themes that may not be suitable for young children.