5 Caribbean Destinations For Every Kind Of Traveller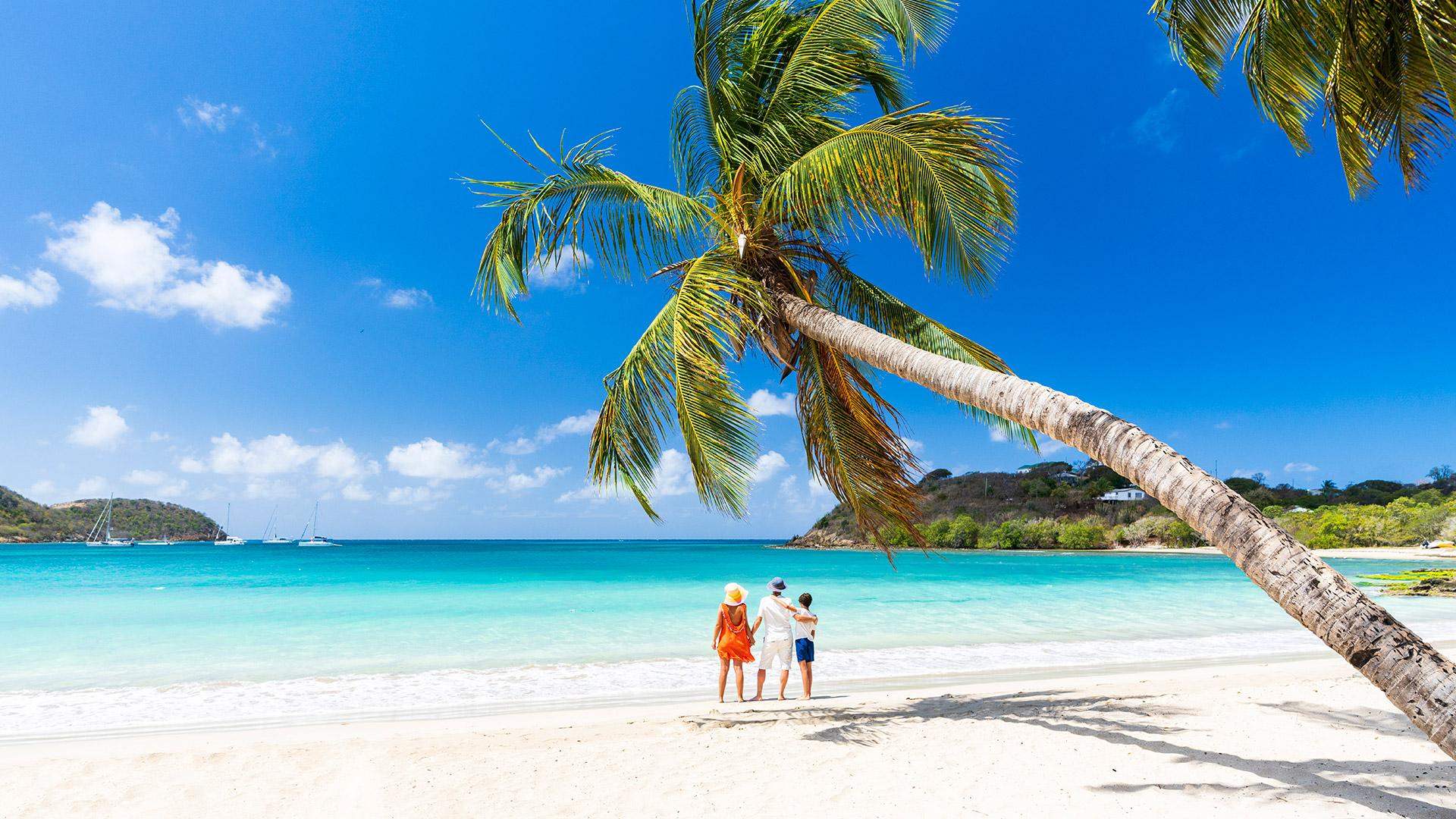 The Caribbean is a dream destination for many travelers, offering stunning turquoise waters, pristine beaches, and a vibrant mix of cultures. Whether you're an adventure seeker, a relaxation enthusiast, a history buff, or a foodie, the Caribbean has something to offer for every type of traveler. From exploring ancient ruins to indulging in local cuisine, there are countless experiences waiting to be discovered across the Caribbean islands. In this article, we will highlight five Caribbean destinations that cater to different interests, ensuring that you can find the perfect spot for your next getaway. So, whether you're looking for thrilling adventures, luxurious pampering, or a blend of both, keep reading to find out which Caribbean destination is perfect for you.
St. Lucia
With its stunning landscapes and romantic charm, St. Lucia is a must-visit for couples and honeymooners. Explore the iconic Pitons, hike through lush rainforests, or simply relax on the beautiful beaches. Don't miss a visit to the Sulphur Springs, the world's only drive-in volcano.
Jamaica
Jamaica offers a perfect blend of relaxation and entertainment. Indulge in the laid-back vibes of Negril's Seven Mile Beach, take a dip in the famous Dunn's River Falls, or immerse yourself in the vibrant music scene of Kingston. Don't forget to try delicious Jamaican jerk chicken and enjoy the local reggae music.
Aruba
Aruba is known for its pristine beaches and clear turquoise waters, making it a paradise for beach lovers and water sports enthusiasts. Go snorkelling or diving to explore the vibrant marine life, indulge in shopping and dining in Oranjestad, or simply unwind on Palm Beach with a tropical cocktail in hand.
Barbados
Barbados offers a mix of luxury and local charm, making it a top choice for both families and solo travellers. Explore the historic capital Bridgetown, visit the stunning Harrison's Cave, or enjoy various water activities on the island's beautiful beaches. Don't miss the opportunity to taste the famous flying fish dish, a local culinary delight.
Turks and Caicos
If you're looking for a secluded and luxurious getaway, Turks and Caicos is the perfect destination. Discover the stunning Grace Bay beach, go snorkelling in the crystal-clear waters of Chalk Sound, or pamper yourself at one of the world-class resorts. The calm and tranquil atmosphere is ideal for couples seeking romance or those in need of a peaceful escape.
Whether you're an adventure enthusiast, a beach lover, or a culture seeker, these 5 Caribbean destinations have it all. So pack your bags and get ready to experience the beauty and charm of the Caribbean!
Conclusion
The Caribbean offers a plethora of options for every kind of traveller. From adventure enthusiasts to beach lovers, and from history buffs to foodies, there is something for everyone in this tropical paradise. Whether you want to soak up the sun on pristine white-sand beaches, explore vibrant coral reefs, or delve into the rich cultural heritage of the region, the Caribbean has it all.
With its diverse array of destinations, you can choose to relax in the laid-back vibes of Jamaica, immerse yourself in the lush rainforests of Dominica, party the night away in vibrant Puerto Rico, discover the colonial charm of Havana in Cuba, or experience the untouched beauty of the British Virgin Islands. No matter which Caribbean destination you choose, you are guaranteed a vacation filled with unforgettable experiences and breathtaking scenery.
So pack your bags, embrace the Caribbean spirit, and get ready for an adventure of a lifetime!
FAQs
1. What is the best time to visit the Caribbean?
The Caribbean enjoys warm and tropical weather year-round. However, the peak tourist season is from December to April when the weather is generally dry and temperatures are mild. If you prefer fewer crowds and lower prices, consider visiting during the shoulder season from May to June or September to November.
2. Is it safe to travel to the Caribbean?
Like any other travel destination, it is important to take precautions and stay aware of your surroundings. While the Caribbean is generally safe, it is always recommended to take common safety measures such as avoiding secluded areas at night, securing your belongings, and using reputable transportation services.
3. Which Caribbean island is best for adventure activities?
If you are an adventure enthusiast, consider visiting Puerto Rico. It offers a plethora of outdoor activities such as hiking in El Yunque Rainforest, surfing in Rincon, and exploring the underground cave system in Camuy. Additionally, the island has stunning natural landscapes that are perfect for exploring.
4. Are there any all-inclusive resorts in the Caribbean?
Yes, the Caribbean is known for its wide range of all-inclusive resorts. These resorts offer a convenient and hassle-free vacation experience where accommodations, meals, drinks, and activities are all included in one package. Some popular all-inclusive resort destinations in the Caribbean include Jamaica, Cancun, and Punta Cana.
5. Can I visit multiple Caribbean islands during one trip?
Absolutely! The Caribbean islands are relatively close to each other, making island hopping a popular choice for travellers. You can easily explore multiple islands by taking ferries, boats, or short flights. Each island has its own unique charm and attractions, so visiting more than one island will give you a diverse experience.