15 Fun Things To Do In Halifax, Nova Scotia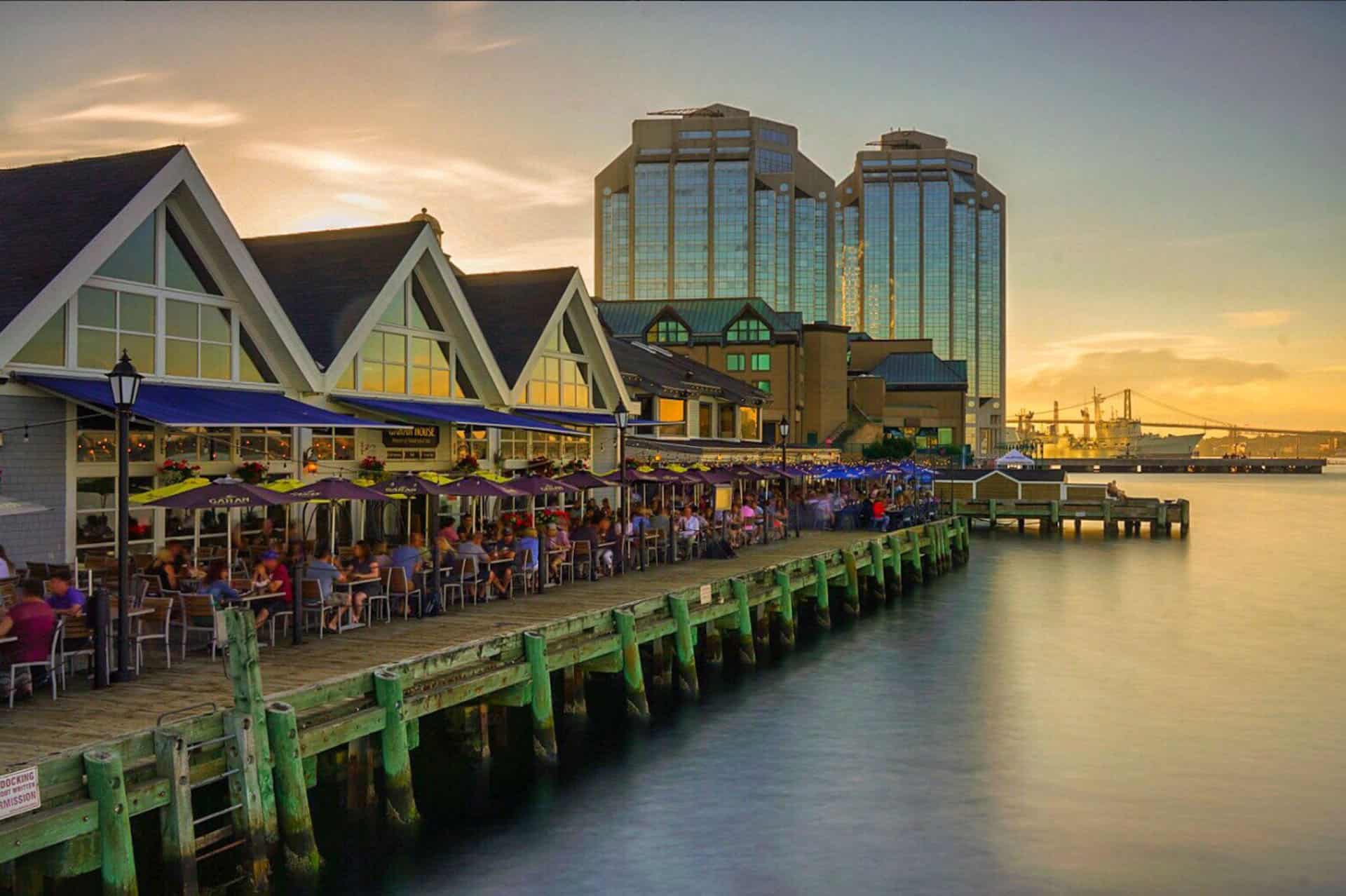 Are you looking to add a little excitement and adventure to your trip to Halifax, Nova Scotia? Look no further! In this article, we'll dive into 15 fun-filled activities that will make your visit to this charming Canadian city an unforgettable experience.
From exploring historical landmarks to indulging in delicious seafood, Halifax offers a plethora of opportunities for entertainment and relaxation, catering to all tastes and preferences. Whether you're a history buff, a nature lover, or a food enthusiast, there is something here for everyone.
So, get ready to embark on an unforgettable journey as we take you through the 15 must-try experiences in Halifax. Get ready to immerse yourself in the vibrant culture, stunning scenery, and warm hospitality that this beautiful coastal city has to offer.
Explore the Historic Waterfront
Immerse yourself in the rich history of Halifax by strolling along the charming waterfront. Admire the scenic views of the harbor, visit the Maritime Museum of the Atlantic, and indulge in delicious seafood at the local restaurants.
Visit the Citadel Hill National Historic Site
Step back in time at the Citadel Hill National Historic Site, a star-shaped fortress that offers breathtaking views of the city. Explore the military history exhibits, watch the changing of the guard, and learn about Halifax's role in defending Canada.
Take a Harbour Hopper Tour
Experience Halifax from land and water with a thrilling Harbour Hopper Tour. Hop aboard an amphibious vehicle and enjoy a unique sightseeing adventure that takes you through the city streets and then plunges into the harbor for a scenic cruise.
Discover the Halifax Public Gardens
Escape to the tranquility of the Halifax Public Gardens, a Victorian-inspired oasis in the heart of the city. Stroll through the beautifully manicured lawns, vibrant flower beds, and charming fountains. Don't forget to bring a picnic for a delightful afternoon.
Explore the Art Gallery of Nova Scotia
Indulge your artistic side at the Art Gallery of Nova Scotia. Discover an impressive collection of local and international artwork, including traditional and contemporary pieces. Be sure to check out the special exhibitions and events happening throughout the year.
Enjoy a Whale Watching Tour
Embark on an unforgettable adventure by joining a whale watching tour. Get up close and personal with magnificent whales, dolphins, and seals as you cruise along the pristine waters of the Atlantic Ocean. Don't forget your camera!
Experience the Halifax Seaport Farmers' Market
Immerse yourself in the vibrant atmosphere of the Halifax Seaport Farmers' Market. Browse through a variety of local vendors offering fresh produce, gourmet treats, unique crafts, and much more. Enjoy live music and indulge in delicious food from around the world.
Visit the Museum of Natural History
Delve into the natural wonders of Nova Scotia at the Museum of Natural History. Explore fascinating exhibits showcasing the region's wildlife, geology, and cultural heritage. Don't miss the opportunity to come face-to-face with Gus, the museum's famous life-sized T-Rex skeleton.
Take a Harbour Cruise
Relax and unwind on a leisurely harbour cruise. Enjoy panoramic views of the city skyline, lighthouses, and coastal landscapes. Learn about the region's maritime history from knowledgeable guides while sipping on a refreshing drink.
Visit the Halifax Central Library
Immerse yourself in a world of knowledge at the Halifax Central Library. Explore the vast collection of books, attend insightful lectures and workshops, or simply find a cozy spot to enjoy a good read. Don't forget to take in the stunning architectural design of the building.
Discover the Historic Properties
Wander through the Historic Properties, a collection of restored warehouses and buildings dating back to the 18th century. Explore the unique shops, boutiques, and galleries that now call these historic structures home. Stop by a cozy café for a quick pick-me-up.
Try Local Cuisine at the Farmers' Market
Indulge in the flavors of Halifax by sampling the local cuisine at the various stalls in the Farmers' Market. From fresh seafood and locally sourced ingredients to international delicacies, there's something to satisfy every palate. Don't forget to try the famous lobster roll!
Visit the Canadian Museum of Immigration at Pier 21
Learn about Canada's immigration history at the Canadian Museum of Immigration at Pier Discover personal stories, artifacts, and interactive exhibits that highlight the diverse experiences of immigrants who arrived in Canada through Halifax.
Take a Guided Ghost Walk
Embrace the spooky side of Halifax by joining a guided ghost walk. Explore eerie alleys, haunted sites, and hear chilling tales of the city's haunted past. Whether you believe in ghosts or not, it's a thrilling and entertaining experience.
Relax at McNabs Island
Escape the hustle and bustle of the city and venture to McNabs Island. This pristine island is perfect for hiking, picnicking, and exploring historical ruins. Enjoy the stunning coastal views and take a dip in the refreshing waters of the Atlantic Ocean.
Conclusion
In conclusion, Halifax, Nova Scotia offers a plethora of exciting and enjoyable activities for visitors of all ages. From exploring historic landmarks to immersing yourself in the vibrant culture, there is never a shortage of fun things to do in this charming city. Whether you're a nature enthusiast, history buff, or foodie, Halifax has something to cater to every interest.Don't miss the chance to stroll along the picturesque waterfront, indulge in delicious seafood at the local restaurants, or attend a live music performance at one of the many venues. Take a boat tour to see the stunning coastline or visit the fascinating museums to delve into the city's rich maritime history. With its friendly locals and welcoming atmosphere, Halifax promises an unforgettable experience filled with fun and adventure.So, pack your bags and get ready to explore the beauty and excitement that Halifax, Nova Scotia has to offer. You're sure to make memories that will last a lifetime!
FAQs
1. What are some popular outdoor activities in Halifax?
Answer: Halifax is surrounded by natural beauty, offering numerous outdoor activities such as hiking, kayaking, whale watching, and exploring the many beautiful parks and gardens.
2. Can I explore the city on foot?
Answer: Absolutely! Halifax is a walkable city, and many popular attractions and landmarks are within walking distance of each other. It's a great way to soak in the local atmosphere and discover hidden gems.
3. Are there any family-friendly activities in Halifax?
Answer: Yes, Halifax is a family-friendly destination with plenty of activities suitable for children of all ages. You can visit the Discovery Centre, Halifax Citadel National Historic Site, or spend a day at the beach.
4. How can I get around the city?
Answer: Halifax has a reliable public transportation system, including buses and ferries. Taxis and ride-sharing services are also available. Additionally, you can rent a bike or a car to explore the city at your own pace.
5. What is the best time to visit Halifax?
Answer: The summer months, particularly June to September, are the most popular times to visit Halifax when the weather is pleasant and many festivals take place. However, each season has its own charm, so it ultimately depends on your preferences.