10 Top Fiji Day Tours And Island Day Trips From Nadi And Denarau Island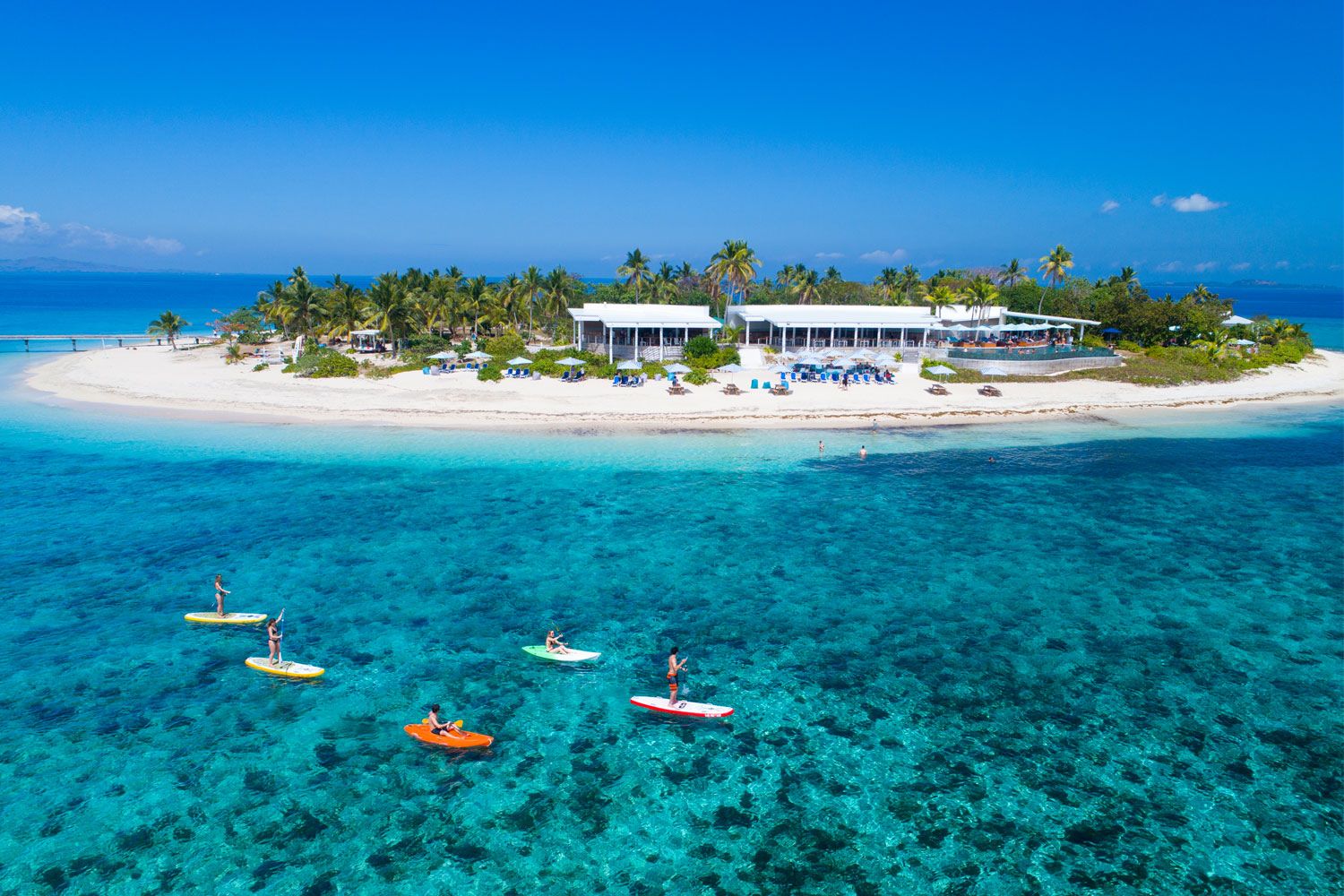 If you're planning a trip to Fiji and staying in Nadi or Denarau Island, you're in for a treat. With its stunning beaches, crystal-clear waters, and vibrant marine life, Fiji offers an abundance of natural beauty and adventure. One of the best ways to explore this tropical paradise is through day tours and island trips.
Whether you're seeking adrenaline-pumping activities, cultural experiences, or simply a relaxing getaway, Fiji has something to offer for everyone. From exploring the famous Mamanuca Islands to visiting traditional Fijian villages, these day tours and island trips will give you a taste of the authentic Fijian lifestyle and breathtaking scenery.
In this article, we'll dive into the top 10 Fiji day tours and island day trips from Nadi and Denarau Island. Get ready to embark on a memorable journey filled with adventure, relaxation, and unforgettable moments in one of the most beautiful destinations in the world.
Mamanuca Islands Day Trip
Embark on a scenic boat ride to the stunning Mamanuca Islands. Enjoy snorkeling in crystal-clear waters, sunbathe on pristine white-sand beaches, and indulge in a delicious beachside barbecue. Explore the vibrant coral reefs and swim among colorful marine life. This day trip is a paradise for nature enthusiasts and beach lovers.
Yasawa Islands Day Cruise
Discover the untouched beauty of the Yasawa Islands on a day cruise from Nadi or Denarau. Sail through turquoise waters, visit traditional Fijian villages, and witness stunning limestone caves. Relax on secluded beaches or take part in thrilling water sports like kayaking and paddleboarding. Don't miss the opportunity to witness a mesmerizing Fijian sunset.
Sigatoka River Safari
Embark on an exhilarating jet boat safari along the picturesque Sigatoka River. Immerse yourself in Fijian culture as you visit local villages, learn about traditional customs, and witness a lively traditional Fijian dance performance. Get up close with wildlife as you spot native birds and enjoy the lush scenery surrounding the river.
Tivua Island Day Cruise
Escape to the private Tivua Island on a day cruise. Enjoy a day of leisure, exploring the island's sandy beaches, snorkeling in vibrant coral reefs, and indulging in a sumptuous buffet lunch. Try your hand at traditional Fijian activities such as coconut husking and weaving. This serene island retreat is a perfect getaway.
Nadi Sightseeing Tour
Embark on a guided sightseeing tour of Nadi, exploring its cultural and historical landmarks. Visit the Sri Siva Subramaniya Temple, the largest Hindu temple in the Southern Hemisphere, and explore the vibrant Nadi Market. Learn about the Fijian way of life, sample local delicacies, and shop for traditional handicrafts.
Garden of the Sleeping Giant Tour
Visit the enchanting Garden of the Sleeping Giant, a serene botanical garden renowned for its collection of orchids and tropical plants. Take a leisurely stroll through the beautifully landscaped pathways and discover the breathtaking beauty of Fiji's flora. Capture stunning photographs amidst the vibrant colors of nature.
Robinson Crusoe Island Day Tour
Experience a taste of adventure on a day tour to Robinson Crusoe Island. Participate in traditional Fijian activities, such as fire walking, coconut tree climbing, and weaving. Enjoy a Fijian-style barbecue lunch and witness captivating cultural performances. Immerse yourself in the rich heritage and traditions of Fiji.
Sabeto Hot Springs and Mud Pool Tour
Indulge in a rejuvenating experience at the Sabeto Hot Springs and Mud Pool. Relax in natural thermal pools surrounded by lush tropical gardens and slather yourself in therapeutic mud. Enjoy a soothing massage and let your worries melt away. This natural spa retreat is a perfect escape from the hustle and bustle.
Cloud 9 Floating Paradise
Escape to Cloud 9, a floating platform located in the middle of the ocean. Lounge on sunbeds, swim in the crystal-clear waters, and indulge in delicious wood-fired pizzas and refreshing cocktails. Experience a unique and relaxing day in this tropical oasis surrounded by breathtaking views.
Navua River and Waterfall Tour
Embark on a scenic journey along the Navua River, surrounded by lush rainforests and cascading waterfalls. Enjoy an exhilarating longboat ride, visit a traditional Fijian village, and take a refreshing dip in a secluded waterfall. Immerse yourself in the natural beauty of Fiji and create unforgettable memories.
These 10 top Fiji day tours and island day trips from Nadi and Denarau Island offer diverse experiences, from idyllic beach excursions to cultural immersions. Whether you seek adventure, relaxation, or a taste of Fijian hospitality, there's something for everyone to enjoy. Make the most of your time in Fiji by exploring these incredible destinations.
Conclusion
In conclusion, Fiji offers a plethora of incredible day tours and island day trips from Nadi and Denarau Island. Whether you're seeking adventure, relaxation, or a cultural experience, there is something for everyone in this tropical paradise.From exploring the stunning Mamanuca Islands to discovering the vibrant coral reefs of the Yasawa Islands, these day tours allow you to immerse yourself in Fiji's natural beauty. You can also visit traditional villages, interact with friendly locals, and learn about the rich Fijian culture.Whether you're interested in snorkeling, diving, hiking, or simply lounging on pristine white-sand beaches, Fiji's day tours offer endless possibilities. There are options for all budgets and preferences, ensuring that you can tailor your experience to suit your needs.So don't miss out on the opportunity to explore Fiji beyond Nadi and Denarau Island. Embark on one of these top day tours and island trips, and create memories that will last a lifetime.
FAQs
1. How do I book a day tour or island trip in Fiji?
Booking a day tour or island trip in Fiji is simple. Most hotels and resorts in Nadi and Denarau Island offer tour booking services. You can also book online through various tour operators' websites or inquire at local travel agencies.
2. What should I pack for a day tour or island trip in Fiji?
It's recommended to pack essentials such as sunscreen, a hat, sunglasses, a swimsuit, a towel, comfortable walking shoes, and a reusable water bottle. Don't forget your camera to capture the breathtaking scenery!
3. Are the day tours suitable for children?
Many day tours and island trips in Fiji are suitable for children. However, it's best to check with the tour operator regarding age restrictions and any specific requirements. Some tours offer special activities for kids, ensuring a fun and memorable experience for the whole family.
4. Are meals included in the day tours?
Meal inclusions vary depending on the specific day tour or island trip. Some tours may include lunch or snacks, while others require you to bring your own food. It's advisable to check the tour details or consult with the tour operator for specific information.
5. What is the best time of year to take a day trip or island tour in Fiji?
Fiji's tropical climate means that day trips and island tours can be enjoyed year-round. However, the dry season from May to October is generally considered the best time to visit, as the weather is pleasant, and the ocean visibility for snorkeling and diving is excellent.
6. Can I customize my day tour or island trip itinerary?
Many tour operators in Fiji offer options for customization. You can discuss your preferences and interests with the tour operator, and they can help create a personalized itinerary tailored to your needs. Be sure to inquire about customization options when booking your tour.