Top 5 Prada Sunglasses To Consider Buying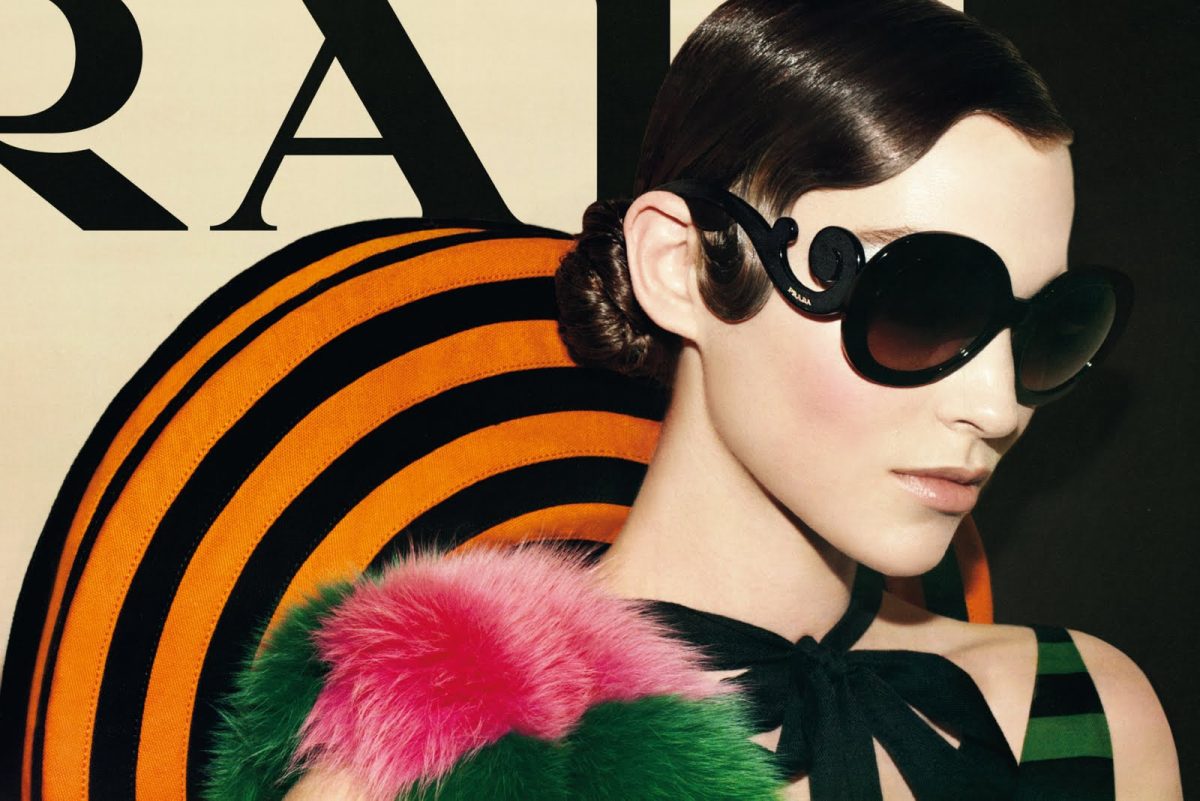 Prada began as a humble leather goods store by a pair of brothers in Milan, Italy. Initially, they focused on handbags and steamer trunks. However, they gradually extended their product range to include Prada sunglasses women love! Today, Prada sunglasses are world-renowned. Their products are thoughtfully designed and conceptualised in-house in Milan. Their sunglasses and other products are considered extremely luxurious and a must-have item for every woman.
Why You Should Own A Pair Of Prada Sunglasses
It is inarguably that the brand name of Prada echoes unmatched luxury. Wearing Prada sunglasses screams high fashion and unparalleled class. And the fact that they come in a variety of different styles is the ultimate cherry on top! Because of this, Prada sunglasses range from well made classic pieces like their Prada mirrored sunglasses, as well as gorgeous statement pieces like the Prada cat eye sunglasses.
So, if you have the means and flair to rock one of these coveted eyepieces, we've compiled a handy list of our favourite picks of Prada sunglasses! Remember, the devil may wear Prada, but at least she's rocking her Prada baroque sunglasses with charm! Like what they say, when you go Prada, you never look back.
The Linea Rossa is an iconic collection easily recognized by the red stripe and the Prada sunglasses brand logo. This particular Prada sunglasses collection dropped early this year as a relaunched sportswear infused line. Therefore, some of our picks include the unique ski-goggles and sporty sunglasses with unconventional frames and cutouts on the side.
Prada Sunglasses Lenses Options
The Linea Rossa comes in black, gold, red and blue coloured lenses, all are large lenses with anti-fog and scratch-proof coating. Perfect for sports and the like. Be it surfing in Hawaii or snowboarding in the Alps, this pair of Prada sunglasses has got you covered.
Pros And Cons Of The Prada Linea Rossa Sunglasses
Pros
Adjustable elastic band
Anti-fog and scratch-proof coating
A large statement piece to jazz up any outfit
Lots of different coloured lenses to choose from
Cons
Might be difficult to pull off due to the loud, unconventional design
The Prada Linea Rossa retails from USD $250-$350.
These Prada sunglasses are always classy with an art history twist. Launched in 2011, these special Prada Baroque Sunglasses are the very definition of art deco chic. These were then quickly swept up by eyewear enthusiasts. Because of this, they have achieved iconic status. The Prada baroque sunglasses are unique with floral motifs. Not forgetting the classic Prada cat eye sunglasses shape, this is reminiscent of the gone but not forgotten exuberant era. The Prada Minimal Baroque sunglasses is a must have for any spirited rococo occasion!
Pros And Cons Of The Prada Minimal Baroque Sunglasses
Pros
Available in three models, with a variety of different colourways
Sturdy and durable acetate material
Gradient lenses with 100% UV protection
Cons
Limited edition – only available in select high-end retailers
The Prada Minimal Baroque Sunglasses retails from USD$186-$300, depending on model.
Prada Flowing Reality Sunglasses
The Prada Flowing Reality Sunglasses collection is Prada's interpretation of a minimalistic, Bauhaus style. Because of the influence of high end luxury brands like Prada, this style is growing in popularity in recent years. Think clean cut lines and unique details! According to various critics, these are Prada sunglasses women absolutely covet, and the must have Prada sunglasses for anyone.
Pros And cons Of The Prada Flowing Reality Sunglasses
Pros
100% UVA UVB protection
Sturdy acetate material
Adjustable nose pads suitable for any fit
Cons
Frame not compatible with graduated lenses
The Prada Flowing Reality retails for USD $380.
Prada Disguise Sunglasses
The Prada Disguise Sunglasses have a refined rectangular shape with bold, thick lines. This is perfect for the ones who want to make a statement. So what are you waiting for? It's time to wear your Prada sunglasses loud and proud! The frames are in a classic colour palette, in a contemporary design that is both fun and functional. In essence, this would be your perfect pair of Prada sunglasses.
Pros And Cons Of The Prada Disguise Sunglasses
Pros
Tinted lenses to keep out the UV rays
100% UV protection
Sturdy acetate material
In a fun variety of frame designs to choose from
Cons
Might not sit comfortably for those with lower nose bridges
The Prada Disguise retails for USD $380.
These Prada sunglasses are intimately inspired by the retro nature of film. Nostalgic, old-school, and reflective, the Prada Cinema Evolution Sunglasses captures both the playful and the perceptive. The Prada Cinema eyewear collection, including this pair of Prada Cinema Evolution sunglasses is fitting for a movie star. It takes the stage with a quirky myriad of fun contemporary aesthetics and unstated femininity. With this, the oversized frame fronts are emphasized directly! The temples also preserve the flat design of the iconic collection. Wearing these Prada sunglasses makes you have the best of both worlds!
Pros and cons of the Prada Cinema Evolution Sunglasses
Pros
Polarised lenses to combat UV rays
100% UV protection
Hardshell case
Cons
Might not suit all face types
The Prada Cinema Evolution retails from USD $410.
Notable Mentions
With sweet retro touches and an alternative fit, the Prada Journal Sunglasses has lovely refined details on its rim. This pair of sunglasses was born out of a collaboration with Giangiacomo Editore and Luxottica. This collection aims to invite eyewear enthusiasts to reflect on the inner landscapes of one's world.
The Spring/Summer collection introduced the Prada Raw Sunglasses, made proudly out of selected natural woods. These sunglasses in Prada Raw eyewear collection is extremely special. This is because it is the happy result of an unprecedented combination of contemporary design and brand new materials never been used before. These materials would be the black walnut and Malabar ebony. And what makes it so special? Prada designers leverages on the natural irregularities of these precious natural woods! Therefore, every one of these Prada sunglasses is unique in its own way – very much like its wearer!
Final Thoughts
Prada Sunglasses exude timeless style and is your go-to accessory through the ages. And this is true be it the Prada mirrored sunglasses or Prada baroque sunglasses. Whether you choose the fashionably outrageous Prada cat eye sunglasses or stay low with understated class, there's always the perfect Prada sunglasses for you. Head on over to any Prada store to find yours today!