The Must-Have Toiletries For A Frequent Traveller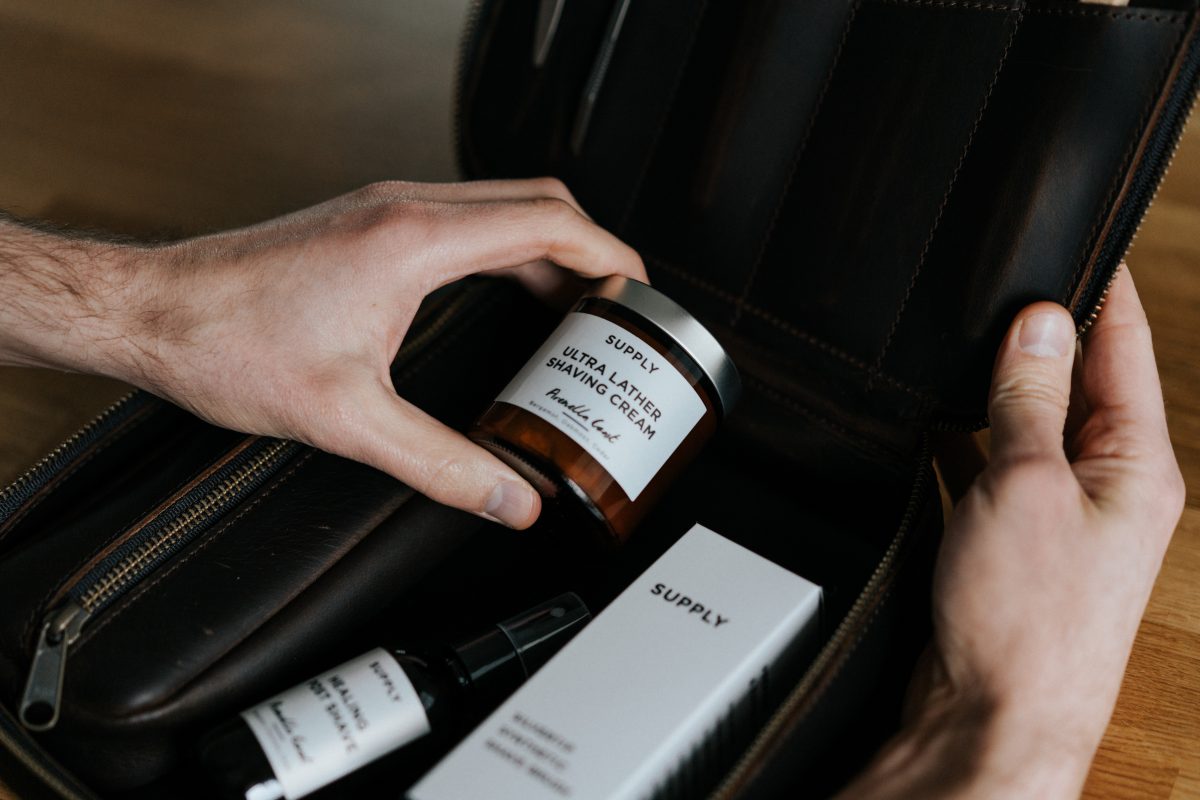 Travelling in all forms, be it plane, train or car, can and will have a detrimental effect on your skin. Taking precautions along with you should help alleviate any issues that may arise.
But what to take?
And how to store it all?
Are there restrictions when flying?
Fear not! We shall discuss it all and give you examples of the best and more affordable products that will help you reach your destination and enjoy your time wherever and whatever you may be doing.
Flight restrictions
Flight restrictions on toiletries is a sore point for many a traveller. So many people have had to give up their shampoo at security because they didn't pack it into the checked-in luggage.
Toiletries
Toiletries in your carry-on luggage are restricted to travel-size containers of 3.4oz / 100ml each. Pack your toiletries into a quart-sized bag (preferably a clear bag) to aid with the screening process.
Any toiletry items that are larger are to be packed securely into checked baggage. Bear in mind that any item that sets off an alarm will require further checks.
Carry-on And Checked Baggage
This goes for both carry-on and checked baggage. If you're returning from your vacation and bought toiletries whilst away, pack them into your check-in luggage.
Sometimes however, that's not possible, if you've bought your favorite perfume at the duty-free. As long as you have the receipt and it's securely packed in a tamper-evident bag, you will be allowed to pack it into carry-on.
What to Pack?
Depending on the length of your travel, depends on what you need. For instance, unless you're travelling first class, there's little chance of being able to have a shower, so that eliminates the necessity for liquid shampoo and body wash. Here's a handy list of basic essentials to keep close at hand:

– Roll on deodorant (easier and safer than aerosol)
– Toothpaste
– Toothbrush
– Wet wipes (facial and body)
– Dry shampoo
– Comb/brush
– Lip balm
– Body moisturiser
– Face moisturiser
Containing your toiletries in a convenient secure bag is vital, especially to prevent any leakages. Below are a few examples of approved toiletry bags.
Globegear TSA Approved Travel Bag & Bottles

This handy Globegear TSA Approved Travel Bag and Bottles are the perfect toiletries for the traveller who has preferential taste in toiletries, but can't find their favourite products travel sizes.
Simply use the convenient dispensing tools to transfer your essential toiletries to the travel-sized bottles and you're good to go. This TSA approved toiletry bag has clear panels that makes going through security a breeze.

Pros

– TSA Approved
– Comes with perfect sized bottles
– Durable and leak proof
– Convenient tools to help fill the bottles
Cons
– Tools are a bit on the tiny side and it can get messy
– Toiletry bag seems to be of a weak quality
Convenience Kit (21 Piece Women's Travel Kit)
Convenience Kit's (21 Piece Women's Travel Kit) bag has everything you would ever need! You don't even have to shop around, as it's all there for you in travel size and includes brands like Pantene, Colgate, Eucerin and Dove. The pretty, quart-sized bag comes with a handy carry handle.

Pros
– TSA approved
– Everything is travel-sized
– Offered in smaller packs of 16 and 19
– Perfect for gifting
Cons
– Perhaps has too many impractical products included
– A few products tend to not arrive
TravelGenixx Unisex Travel Bag

Toiletry bags that go with your carry-on aren't big enough to pack everything you may need while you're away. This TravelGenixx Unisex Travel Bag Toiletry Bag can carry everything else and you can pack it into your check-in luggage.
It has numerous compartments with zippers, and elasticated holders, to store all your larger essentials like shampoo, conditioner, shower gel and even make-up.

Pros
– Handy hook to hang on a door
– Durable and compact
– Sturdy base
– Everything can be safely stored upright
Cons
– Not really suitable for one person
– Might have to be unpacked and checked at security
2.
Common Traveller Skin Problems
Dry Skin
Probably the most common skin problem, especially on air-conditioned airplanes, is dry skin. Before getting on the plane, generously cover your entire body in a moisture-rich cream, preferably one designed for dry to very dry skin, like the Nivea 48 Hours Deep Moisture Serum.
Purchase the correct sized travel bottles so you can simply decant some of your body cream into one and tuck it away into your toiletry bag. Alternatively, you can buy a regular-sized bottle for home and stash some in your travel kit. This will give you access to it when needed.
A big factor to overcome dry skin is hydration. Make sure you're drinking plenty of water.
Using facial wipes like Simple Facial Wipes, will keep your face cleansed, especially when access to a bathroom is limited. We feel facial wipes are toiletries you simply can't travel without.
Chapped Lips
Chapped lips is a very common problem, not only with travellers, and one easily solved with a simple lip balm like Burt's Bee SPF 15 tossed into your toiletry bag. Make sure it does contain an SPF, especially if you're going on vacation to a sunny place.
Bathing

This may not be an actual skin problem. However, when you have been stuck on a cramped plane for a long period, your skin does tend to feel like it desperately needs a shower.
If you're looking for toiletries to aid this problem, Care Touch Bathing Wipes are the perfect answer to this problem. CareTouch Bathing Wipes are hypoallergenic, latex free and fortified with moisturising aloe vera.
Sunburn Prevention And Treatment
If you're travelling anywhere by car in the summer time, you're very likely going to be affected by the sun. A very essential toiletry to have in your bag would be sunscreen!
Copperstone Sunscreen is the perfect toiletry to protect your skin from the harmful UVA/UVB rays, which are amplified through windows. Coppertone Sport is not only water resistant, but sweat resistant too.
If you do happen to overdo your time in the sunshine, Burt's Bees After Sun Soother will help give you some much need relief.
This non-greasy formula contains a blend of coconut oil and aloe extract for maximum moisturising.
Final Thoughts
Whatever your travel needs are, hopefully these hints will give you some insight into making it a more pleasurable experience with the help of all the necessary toiletries! Happy, safe travels, clean, and comfortable travels!