Best Backpacking Tents For Your Next Adventure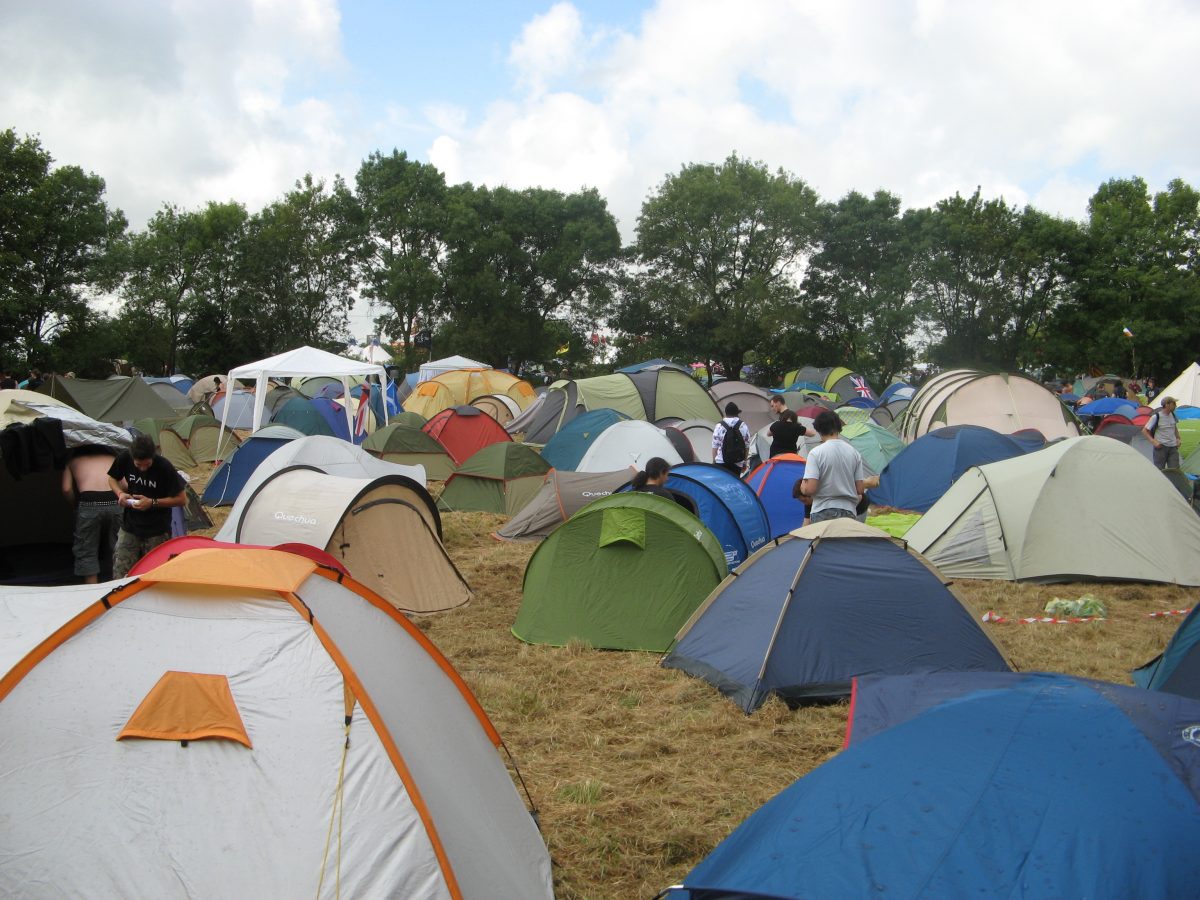 People are becoming more and more interested in backpacking and camping due to a hectic pace of life and the overwhelming noise that all big cities bring. It's just amazing when you can get away from the concrete jungle. However, even if you go backpacking somewhere near home, you need the right equipment, especially backpacking tents.
All you need to know about backpacking tents
When we go backpacking, we want to go as light as possible, so most of us make do without a big, bulky tent. However, a lot of people fail to recognize that backpacking tents are essential, too. There's a popular belief that taking even a one-person tent or any other small tent will be too heavy to carry around.
However, being off the grid is a great experience if you are well-prepared. Spending time with nature may sound ideal, but appropriate protection is a must, too.
3 essential backpacking tips
Before you make the big purchase, make sure you go for double-wall backpacking tents since they provide better protection and one with a waterproof rain fly.
Another thing to consider is storage as it's always better to get a tent with storage pockets to keep your gear inside. Finally, be aware that more space means more material which, in turn, means more weight.
Backpacking tents and weather conditions
Even if you go hiking during the summer, a small or a lightweight tent can keep you protected from unexpected summer showers and mosquitoes.
Hiking during the wintertime is much more demanding since going for ultralight backpacking tents is impossible due to harsh weather conditions. Mostly, people who are new to hiking are always confused while looking for the best ultralight backpacking tents.
Going for 3-season tents is a great idea since they can provide protection against heavy downpours. They are certainly ranked very high on the list of the best camping tents.
However, the best backpacking tents for winter are 4-seasons tents since they are made of heavy-duty materials. This means that they aren't very convenient to carry around but are still perfect for camping in raw weather conditions.
Backpacking tents come in different sizes
Investing in backpacking tents shouldn't be a rash decision. You need to do your research and look for the best camping tent that would suit your needs. Since backpacking tents come in different sizes, you can either go for a one-person tent or even bigger ones. A one-person tent might be easy to carry around, but it might not be the most comfortable choice.
Ultralight backpacking tents might not be the best idea if you aim for utmost comfort, too. The same goes for any small tent on the market. If you go camping with a friend, then go for a three-person tent to make sure you'll get the comfort and rest you need.
Best backpacking tents available online
Since more and more people are turning into hiking enthusiasts, the market for backpacking types of equipment keeps growing. However, this also means that choosing the one among the best camping tents might be even more challenging. Therefore, we have prepared a list of the top five backpacking tents.
1.
River Country Trekker Tent 2
Ultralight backpacking tents are the most popular ones since they are easy and fast to set up.
The River Country Trekker Tent 2 is a one-person tent but two persons can fit if you don't carry around a lot of gear. This small tent comes with a price range of US$55.95 to US$75.95 on rivercountryproducts.com, and it is the best budget backpacking tent in the market. This tent is well made as the materials are solid, but remember to keep the door open to avoid condensation build-up inside as you might get completely soaked.
Buy River County Trekker Tent 2 from Amazon for $52.95.
2.
REI Co-op Half Dome 2 Plus Tent
For several years, REI tents have been known as the best backpacking tents in the market. If you are looking for comfort and quality, then a 3-season REI Co-op Half Dome 2 Plus tent might be ideal for you.
Even though it's priced at $229 on REI.com, the durability, comfort, and protection this tent provides will justify the reason for this price.
The best camping tents like this REI backpacking tent are also in the list of the best backpacking tents for rain. Staying dry in rainy weather will assure you that it's worth the money spent on it.
The REI Co-Op Half Dome Tent is available on Amazon for $200.
3.
Kelty Salida Camping and Backpacking Tent
With a price of $113 on Amazon, the Kelty Salida Camping and Backpacking Tent has been very popular with backpackers who prefer a small tent. However, this tent comes in sizes for two and four people as well.
The Kelty Salida 3-Season tent is a type of lightweight tent that is super easy to set up and made of quality material with storage pockets. It provides good ventilation, keeping the warmth inside. All in all, it's very cost-effective!
Kelty Salida Camping and Backpacking Tent is available on Amazon for $ 114.58.
4.
Slumberjack Trail 2-Person Tent
Running on a tight budget shouldn't be a problem while looking for backpacking tents. However, it's still possible to find a tent of great quality.
Consider Slumberjack Trail 2-Person Tent, this tent is just under $100 on slumberjack.com, but it will keep you dry on a rainy and windy day.
It's also one of the best lightweight tents in the market that is also ideal for one person's comfort. If you like hiking solo and plan on keeping the gear inside, this small tent should match your requirements.
Slumberjack Trail 2-Person Tent is available on Amazon for $82.71.
The best camping tents are those that provide enough space for both the hikers and their gear. The Clip Flashlight 2 might be on the pricier side as it costs around $200 on sierradesigns.com, but the user satisfaction for this tent is incredible. Just like all other lightweight tents, Clip Flashlight 2 is also easy to set up.
What makes it amazing is the fact that it's spacious with a full coverage vestibule. This is great news for people who are into star-gazing. Another reason why this tent is included in the list of best backpacking tents is the assurance that there will be no condensation issues while in use!
Clip Flashlight 2 is available on Amazon for $199.95.
If you want to go hiking ultralight, then you must make a list of the essentials beforehand. Being completely prepared for your new adventure is what will keep you motivated to explore nature at its best.