Where Is Transylvania: Exploring Romania's Historical Region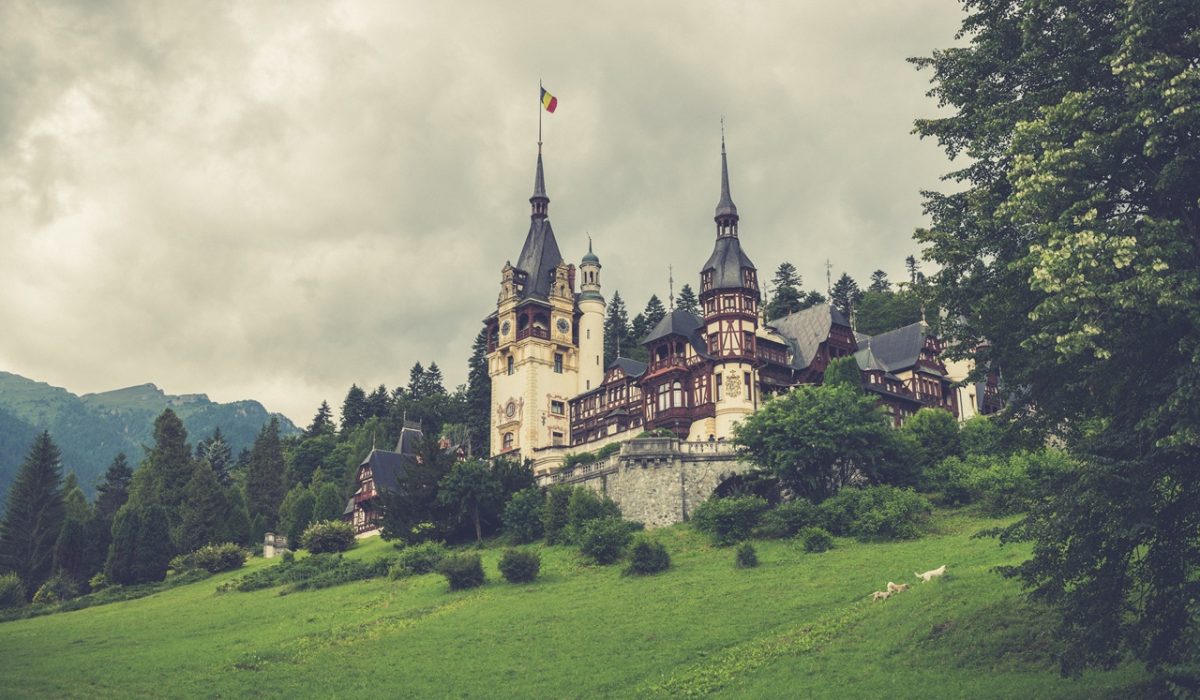 How do we start with this historical region in Romania? I'm guessing a fun fact is a great idea! Transylvania's name came from the Latin phrase "Trans Silva", which means "land beyond the forest". A lot of people describe this region as a "place of myth and legend". Well, what else can you think about the forest, though? In addition, Transylvania is also a region with ancient Carpathian medieval villages. Have you heard about "Dracula's Castle?" Its proper name is Bran Castle — the first thing people would think of when they talk about Transylvania. It is one of many fascinating spots in this region, and many people are intrigued by it. And, if you are one of them, you are probably thinking, where is Transylvania?
To give you a bit of a clue, it is in Romania. If you want to know more about Transylvania, this is one article for you!
WHERE IS TRANSYLVANIA
Transylvania is a region in the central north-west of Romania. It stretches in about 45% of the said country's entire surface, and the Carpathians surround it. The Carpathian Mountains (north and east), Transylvanian Alps (south), and the Bihor Mountains (west) bound its territory. The stunning forests and bare rocks cover the mountain peaks around it, making it enchanting for the locals and tourists alike. Moreover, the breathtaking views that the mountains and hills bring are what will surely keep you ecstatic! However, behind this beauty is a story of success for the region and Romanians.
ALL ABOUT TRANSYLVANIA
Transylvania's name first appeared in written documents in the 12th century, when this region was under the Kingdom of Hungary. Like any other region, Transylvania has also been under countries like Hungary and Turkey. And, because of its Hungarian heritage, traces of Saxons (Germans) are also incorporated in Transylvania. Not only that, but this region was also under tribes and dynasties centuries ago.
It was only in late 1918 when the Romanians acquired the land of Transylvania back. During World War II, Hungary regained two-fifths of Transylvania, but Romanians had the entire region back in 1947.
This region now has a population that is approximately five million and has a multi-ethnic heritage. Of course, the majority of this region's population are Romanians. But there are also different nationalities here, such as Hungarian and German.
Other nationalities in Transylvania's population:
Ukrainians
Italian
Croatian
Slovaks
Russian
Greeks
Serbs
Bulgarian
Turkish
Macedonians
Hebrew
Armenians
Polish
Most of you may find Transylvania's location a bit outlandish, but you should look forward to what this region offers. Indeed, Transylvania contributes so much to Romania's cultural significance. From some of Europe's must-visit castles down to centuries-old towns and traditions, Transylvania is a home of such heritage that you should discover.

THINGS TO DO IN TRANSYLVANIA
Transylvania has many rich and historical tourist spots, and there is more to just admiring them. You are very much welcome to set foot in each destination and discover it yourself. Besides, that is the only way for you to get the best experience when in Transylvania. If you are wondering where to start, here are a few things that you might want to consider.
1. GET INSIDE THE BEARS CAVE
The Bears Cave (Pestera Ursilor) is one of the most spectacular spots in the Apuseni Mountains — a mountain range in Transylvania. This cave is near Chiscau, in Bihor County, known for the stories of cave bears that disappeared 15,000 years ago. Uniquely, the name of this cave came from the fossils of cave bears found here. According to studies, the oldest bones found here are 100,000 years old, while the youngest are 17,000 years old. Aside from the centuries-old fossils, there are stunning natural formations as well that you can explore here. The range of stalagmite and stalactite formations varies in size and form. Each has a name such as Enchanted Castle, Dwarfs House, Water Lilly Lake, Old Men's Council, and many more!
The Bears Cave has a length of 1,500 meters and has two levels. The first level of this cave is 488 meters and is open for tourists. The second portion, on the other hand, is 521 meters and is available for scientific research. Bears Cave is closed on Mondays, but it is open from Tuesday to Sunday, from 10 AM to 5 PM.
HOW TO GET HERE
Go to the Railway – Beius or Sudrigiu railway station.
Take a bus to DN 76 Oradea – Sudrigiu village (86 km) + DJ 763 Chiscau village (14km), asphalt road.
2. VISIT RASNOV CITADEL
Rasnov Citadel is one of the well-preserved rustic citadels in Transylvania, in Brasov-Rucar-Campulung road, to be specific. It was once a part of Transylvania's defending system against invaders' attacks. Furthermore, Rasnov is one of the 12 villages that formed the Brasov district back in the Middle and Modern Ages. This citadel was formerly "Rustic Citadel" as agriculture was the primary source of living of its constructors.
Besides its medieval architecture, you may get to see the retreat and defense fortress on a hill, built due to the Tartarian invasions in 1241. The stones and bricks, as well as the tall and thick walls, will surely tell you stories about the Rasnov people's bravery.
3. ROAM AROUND SIBIU
Sibiu, also known as Hermannstadt (in German), is a city of art and culture. It contains Romania's biggest German community, bringing a Germanic feel to the whole area. Here, you will see a lot of cultural monuments, museums, and artistic and cultural events. Sibiu/Hermannstadt is one place that brings a complex cultural profile to Transylvania. It may be an old city, but what attracts tourists the most is its charm and character. As this city progresses, you can now have a good selection of restaurants, cafes, and beer gardens upon your visit.
4. DISCOVER SIGHISOARA
Europe's pearl, Sighisoara is one of the old continent's less occupied citadels. In the 12th and 13th centuries, the Saxon colonists built Saxon walls which kept Romanian and Hungarian artisans safe. Because of that, this citadel has its name in three languages — Schaessburg (German), Sighisoara (Romanian), and Segesvar (Hungarian).
Today, Sighisoara is a well-known tourist destination full of medieval ambiance. During the summer season, there is a three-day Medieval Art Festival that you can attend. But, other than this summer festival are the attraction points of this town. Towers, bastions, churches, and medieval houses are some of Sighisoara's attraction points. One attraction that you should never miss is the Turnul cu Ceas (the Clock Tower). It is the entrance gate in the citadel and the symbol of the towers in Sighisoara.
5. WALK THROUGH THE BIERTAN FORTIFIED CHURCH
Biertan Fortified Church is a religious center for the Saxons (Germans) in Transylvania. This church is an Evangelic Episcopal See for 300 years, from 1572 to 1867. Besides the history of this church, it is its architecture with Biertan influence that makes it notable. The silhouettes and walls will surely bring you back to the late 15th and early 16th centuries.
Moreover, Biertan Fortified Church has been on the UNESCO List of World Patrimony since 1993 for its architecture and well-preserved substance.
6. EXPLORE THE FAMOUS BRAN CASTLE
When in Transylvania, never forget about "Dracula's Castle" — the Bran Castle. It is in between the Bucegi and Piatra Craiului Mountains, 30 kilometers away from Brasov. The Teutonic Knights built this castle in 1212, and additionally, it was known as Dietrichstein. Because of the novel "Dracula, the vampire from Carpati" by Bram Stoker, this castle became famous.
But Bran Castle is more than just the Dracula story. As a matter of fact, the court of this castle has a village museum where you can learn many things! Here, you will see the life of the area's countrymen and the works from the commune of Rucar. Thousands of tourists come here to discover it themselves. And today, Bran Castle is a destination for American and British tourists for Halloween.
7. ADMIRE THE WORKS OF ROMANIAN PAINTERS AT THE BRASOV ART MUSEUM
If you are a fan of art, you'll love the Muzeul de Arta-Brasov or Brasov Art Museum. This museum is home to the National Gallery, canvases collection, and illustration pieces from the 18th to 20th centuries. Most of the paintings you will see here are, of course, from the painters of Transylvania like Theodor Pallady. In addition, aside from artworks, you will also see sculptures from Romanian sculptors like Frederic Storck.
When you visit this museum, make sure to go to its basement as well! It has European crystal and porcelain and Oriental vases and statuettes collection from China, Tibet, and Persia.
The admission fee for an adult costs 1.75 USD, while a senior citizen costs 0.75 USD. Meanwhile, visitors with disabilities can admire this museum for free!
OPENING AND CLOSING HOURS
April 1 to September 30 – 10 AM to 6 PM
October 1 to March 31 – 9 AM 5 PM
8. MEET THE ARTISANS IN VILLAGES
You may also want to see or somehow experience Transylvania's roots, and you can do that! In the villages of Albac, Garda, and Arieseni, you can meet Transylvania's artisans. They will guide you as well through discovering what makes the region authentic and distinct. If you go to these villages, prepare to be amazed by the local life and preserved traditions of Aries Valley. Therefore, get ready to meet the skilled artisans of Transylvania, too!
These artisans are the Motzi people who master art through carving. Two of the many items they produce by carving spruce wood are musical instruments and hope chests. Apart from this, they make houses from the local wood, too. These items from the artisans' hard work and creativity are beautiful. But above all, it is the tranquility in these villages that you will love the most.
9. ENJOY WINE TASTING IN THE VINEYARDS OF TRANSYLVANIA
Wine tasting is also one thing that you can do in Transylvania. Without a doubt, the artisans of Transylvania also produce great wines like the winemakers in Malibu wine safaris! Some of the vineyards that make superb white wines are Blaj, Jidvei, Medias, Tarnaveni, Zagar, and Valea Nirajului. These vineyards in the Tarnave area grow fruity white grapes with mild acidity at their best.
In addition to this, dry and medium-dry flavored wines are what you can taste here. A few of them are the Feteasca Alba, Feteasca Regala, Sauvignon Blanc, Muscat Ottonel, Chardonnay, Pinot Gris, and Traminer. But if you want something else, you can also go for liquors such as palinca, horinca, and rachie. This variety of brandy is from fruits like plums, apples, pears, and aged mulberries.
10. BASK IN TRANQUILITY AT THE DACIAN FORTRESSES
Dacian Fortresses (Sarmisegetusa Regia) of the Orastie Mountains will pull you back to the 1st centuries B.C. and A.D. Its concept was from the classical world and the late European Iron Age. That said, a combination of military and religious architecture is what makes these fortresses stand out.
Back in the days, Dacian Fortresses functioned as a defense ring around the capital of the Dacian kingdom. And though years had passed, its remains and defensive works are still present. Though the fortresses' surroundings are calming, you can still picture how powerful the early civilizations were in this place.
BEST TIME TO GO TO TRANSYLVANIA
The best time to go to Transylvania is from April to October. The months of April, May, and June bring good weather with an average temperature of 12°C to 20°C. If you want perfect weather, then the months of July, August, and September are for you. The average temperature during these months is from 23°C down to 17°C. On the other hand, the month of October also brings good weather with an average temperature of 11°C.
Though these months are the best time to go as per its weather, some of it may not be the best time for bearable hotel rates. April to May is the busiest period for Transylvania's tourism, as well as June to August. Hotel rates during these months may cost more than usual, and it can be that expensive, too. But, the period from September to October is where hotel rates are affordable.
Meanwhile, hotels are at their cheapest rates from November to March but, tourism in Transylvania during these months is slow. With an average temperature of -1°C to 7°C, chances of rain and snow are possible.
WHERE TO STAY IN TRANSYLVANIA
Transylvania is probably one of the undiscovered places in the world, and maybe only a few have been here already. With that, most of you may not have any idea as well about where to stay. Here is a list of the budget, mid-range, and luxury hotels that you can choose.
BUDGET HOTEL: PENSION CASA FRIEDA
Location: 40 Nicolae Balcescu, Sibiu Old Town, 550159 Sibiu, Romania
Casa Frieda is a guest house in the center of Sibiu. It is an 18th-century building that turned into a guest house in 2010. Though the building itself is old, you may still find such comfort in this budget hotel.
The rooms are air-conditioned, and it comes with a cable TV, desk, refrigerator, and a private bathroom.
The restaurant serves Transylvanian cuisine until midnight, as well as breakfast. If you want more, there is also a grocery store on site!
The Double or Twin Room's rate starts at 51.91 USD per night for two guests. Also, if you are booking a room just for yourself, the price starts at 49.33 USD.
MID-RANGE HOTEL: CASA GEORGIUS KRAUSS SIGHISOARA
Location: Bastionului 11, 545400 Sighişoara, Romania
Casa Georgius Krauss Sighisoara is a UNESCO historic building from the 16th century and was once a house of chronicler and historian Georg Krauss. Indeed, an old building, but the level of comfort is still at its finest. The rooms are in a medieval yet stylish style, and it comes with modern facilities, too! All rooms are with minibar, flat-screen cable TV, and bathroom with a hairdryer and free-of-charge toiletries. Some are air-conditioned while some have a fireplace.
Moreover, you can also spend time in the breakfast room or at the bar with a smoking area available on site. Casa Georgius Krauss serves Romanian and international dishes, which you can pair with excellent Romanian wines.
Casa Georgius Krauss is just two minutes away from the central square, shops, and historical landmarks like Clock Tower.
ROOM TYPES
Double Room Attic – the price starts at 86.19 USD per night for two guests.
Premium Double Room – the price starts at 107.73 USD per night for two guests.
Premium King Room-Attic – the price starts at 107.73 USD per night for two guests.
Premium Twin Room – the price starts at 107.73 USD per night for two guests.
Deluxe Double Room with Period Furniture-Attic – the price starts at 129.48 USD per night for two guests.
LUXURY HOTEL: HILTON SIBIU
Location: Padure Dumbrava Nr 1., 550399 Sibiu, Romania
Hilton Sibiu offers accommodation with free Wi-Fi and cable TV. Here are the room types that you can book.
Hilton Twin Room – the price starts at 120.11 USD per night for two guests.
King Hilton Room – the price starts at 20.11 USD per night for two guests.
King Hilton Executive Room – the price starts at 167.81 USD per night for two guests.
Junior Twin Suite – the price starts at 167.81 USD per night for two guests.
Junior King Suite – the price starts at 167.81 USD per night for two guests.
King Royal Suite – the price starts at 203.59 USD per night for two guests.
Executive Suite – the price starts at 251.29 USD per night for two guests.
All the rooms have a balcony with views from the Carpathian Mountains. Furthermore, Hilton Sibiu also has an indoor swimming pool, saunas, and steam baths. Plus, relaxation and meditation rooms, and a gym area. If hungry, Hilton Sibiu has three high-class restaurants—The Madrigal for breakfast, Teppanyaki Japanese restaurant, and The Romanian Traditional Restaurant.
The open-air Astra National Museum of Traditional Folk Art is just 50 miles away from Hilton Sibiu. During your stay, you may travel here and explore its ethnographic collections.
TRANSYLVANIA TRAVEL TIPS
When traveling to Transylvania, you must, of course, have a budget. Here, the recommended currencies are euros, US dollars, UK pounds, and Swiss francs. It is not advisable to go to the exchange offices at the airport as they offer a "bad" exchange rate. The exchange bureaus are where you should go. Their rates are better even compared to the banks.
Take note of the expensive and low-cost places in Transylvania. Sibiu is one place that is high-priced in terms of tourist spots, accommodations, and other activities like shopping. If you want to explore a more budget-friendly city, Brasov is one destination to visit.
While tipping in France is uncommon, it is the opposite here. When you go out, especially in restaurants, make sure to leave a tip. Also, do not forget about your helpful tour guides!
Locals can effortlessly identify whether you are a tourist or not. With that, beware of pickpockets or drunkards, and stay away from slummy places. Also, ignore the locals who are forcing you to take their service.
Hire a guide for your trip. Hiring a guide for your tour will help you complete your bucket list for Transylvania smoothly. They know the proper location of each tourist spot you wish to visit. They know the concrete expenses that you should prepare. And, lastly, they know the best place to go and the things you can do in such a spot.
EXPLORE THE HISTORIC REGION OF ROMANIA
Transylvania is a region in Romania that is famous because of the legend of Dracula. Sure, that idea will stay forever, not unless you go here yourself. You will discover that Transylvania is more than such a legend.
Up until today, its centuries-old heritage is still present. You can start from the tourist spots down to the hotel accommodations. Its history is everywhere — you can see and feel it wherever you go. Regardless of whether you are in a cave, church, castle, or citadel, you will experience Transylvania's authenticity. Not only that but, the locals, even the artisans, will show you life in the Transylvanian way. Discover its richness as you enjoy their wines. Get on your foot and roam in a museum.
Indeed, this region offers a lot of ways for you to know it to the fullest. You must set aside the legend for a while and opt to learn more. Who knows? Maybe after visiting Transylvania, you will no longer talk about old myths only. It will all be about how diverse and distinct this historic region is. Sounds exciting and fulfilling, right?