Things To Do In Austin Beyond Barbecue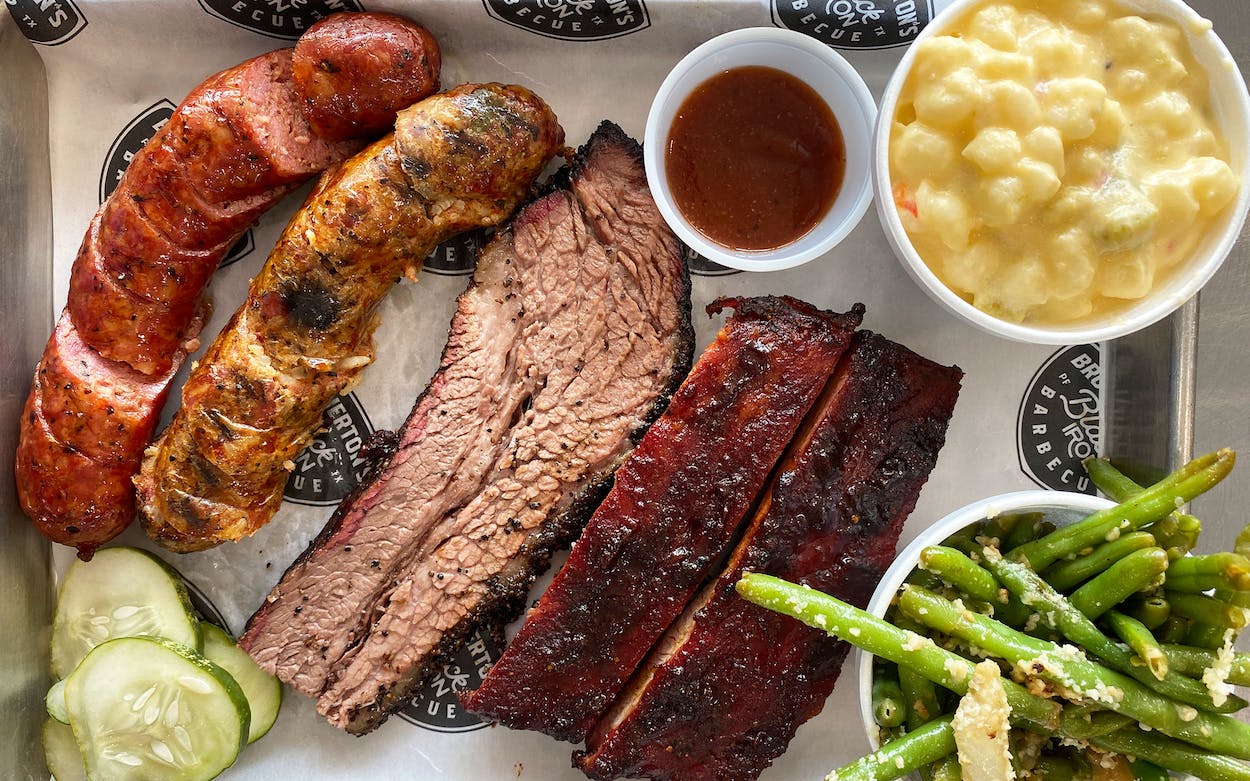 Visit the State Capitol Building
The State Capitol Building is a must-visit attraction for anyone visiting Austin, Texas. As the seat of the Texas government, this stunning building not only holds historical significance but also offers a glimpse into the state's rich heritage and culture.
Standing tall in downtown Austin, the State Capitol is an architectural marvel that proudly showcases the stunning Italian Renaissance Revival style. Its distinctive pink granite exterior is not only visually impressive but also holds a special place in Texas history, as the granite was sourced from the nearby Granite Mountain.
Stepping inside the Capitol, visitors are greeted by the magnificent rotunda adorned with intricate artwork depicting important moments in Texas history. The rotunda's dome stands at an impressive height of 218 feet, making it the sixth tallest capitol dome in the United States.
Exploring the building further, visitors can take guided tours to learn about Texas politics, history, and the legislative process. Knowledgeable guides provide fascinating insights into the state's governing principles and share interesting anecdotes about the Capitol's construction and significance.
One of the highlights of the State Capitol is the legislative chambers. Visitors can enter the Texas House of Representatives and Senate chambers, where vital decisions are made that shape the state's future. The architecture and grandeur of these chambers offer a sense of the history and power that resides within these walls.
Another noteworthy attraction within the Capitol is the underground extension, which houses a museum called the Capitol Visitors Center. Here, visitors can delve deeper into Texas history through interactive exhibits, artifacts, and multimedia presentations.
Outside the building, the grounds of the State Capitol are equally enticing. The beautifully landscaped gardens and monuments pay homage to notable Texans and events in the state's history.
Whether you have a deep interest in politics and history or simply appreciate stunning architecture, a visit to the State Capitol Building is a must. It embodies the spirit of Texas, showcasing the state's rich past while representing its future aspirations. So make sure to add the State Capitol to your Austin itinerary and immerse yourself in the heart of Texas heritage.
Explore the Barton Creek Greenbelt
If you're a nature lover and adventure seeker, the Barton Creek Greenbelt is an oasis of outdoor fun nestled right in the heart of Austin. Spanning over 800 acres, this urban wilderness is a haven for hikers, bikers, climbers, and outdoor enthusiasts of all kinds.
The main attraction of the Barton Creek Greenbelt is its extensive trail system, offering miles of scenic pathways that wind through lush vegetation, rocky terrain, and alongside the crystal-clear waters of Barton Creek. The trails cater to all skill levels, from leisurely strolls to challenging hikes, ensuring there's something for everyone to enjoy.
One of the most popular activities on the Greenbelt is swimming in the refreshing Barton Creek. Numerous swimming holes can be found along the way, providing the perfect opportunity to cool off on a hot Texas day. Twin Falls and Sculpture Falls are two favorite spots among locals and visitors alike, offering picturesque settings for a dip in the water.
Besides hiking and swimming, the Barton Creek Greenbelt is also known for its excellent rock climbing routes. With limestone cliffs that vary in difficulty, from beginner-friendly to advanced levels, climbers can test their skills while surrounded by the beauty of nature. The peaceful atmosphere and scenic views make it a favorite destination for rock climbers from near and far.
If you prefer biking, the Greenbelt offers trails suitable for both mountain biking and road cycling. Pedal through the rugged terrain and experience the thrill of off-road trails or enjoy a leisurely ride along the paved pathways that meander through the greenery.
The Barton Creek Greenbelt is more than just a recreational space; it's also a wildlife habitat filled with diverse plant and animal species. As you explore the trails, keep an eye out for native birds, reptiles, and even the occasional deer. The tranquil ambiance and natural beauty of this urban wilderness offer a welcome escape from the hustle and bustle of city life.
Remember to be respectful of the environment and follow leave-no-trace principles when enjoying the Barton Creek Greenbelt. Pack out what you bring in, stay on designated trails, and avoid disturbing or damaging the delicate ecosystem.
Whether you're seeking outdoor adventure, a peaceful hike, or a place to relax by the water, the Barton Creek Greenbelt is the perfect destination. Experience the beauty of nature right in the heart of Austin and create lasting memories amidst the serenity of this urban oasis.
Take a dip in the Barton Springs Pool
When the Texas heat becomes unbearable, head over to Barton Springs Pool for a refreshing and invigorating swim. This iconic spring-fed pool, located within Zilker Park, is a beloved spot for both locals and visitors, offering a cool respite from the sweltering Austin temperatures.
Barton Springs Pool is no ordinary swimming pool. It is a natural limestone pool fed by an underground spring, keeping the water a refreshing 68 degrees Fahrenheit (20 degrees Celsius) year-round. The pool stretches over three acres and boasts a depth ranging from shallow areas suitable for children to a diving board for the more adventurous swimmers.
Surrounded by lush shaded areas and grassy expanses, Barton Springs Pool is not only a place to cool off but also a haven for sunbathers and picnickers. Lay out your towel, bask in the warm Texas sun, and enjoy a leisurely afternoon in this natural oasis.
Swimming in Barton Springs Pool is an experience unlike any other. The clear, spring water combined with the picturesque surroundings creates a tranquil atmosphere that instantly washes away the stresses of everyday life. Whether you're doing laps, floating lazily, or simply dipping your toes in the water, the pool's serene beauty is sure to leave you feeling rejuvenated.
Barton Springs Pool is also home to various aquatic species, including the endangered Barton Springs salamander. These small creatures have adapted to the unique environment of the pool and play an essential role in the ecosystem. Spotting one of these elusive salamanders during your swim is a rare and exciting treat.
Visiting Barton Springs Pool is more than just a swim; it's a cultural experience. Over the years, it has become a meeting place for Austinites from all walks of life. You'll find families picnicking, friends enjoying impromptu games of Frisbee, and even live music performances during the summer months. It's this vibrant community atmosphere that truly sets Barton Springs Pool apart.
It's important to note that Barton Springs Pool has specific rules to protect the pool's environment and maintain cleanliness. Make sure to familiarize yourself with these guidelines before your visit and respect the rules to ensure everyone's enjoyment of this natural treasure.
So, when you're in Austin, don't miss the chance to take a dip in the legendary Barton Springs Pool. Immerse yourself in the cool, clear waters and embrace the vibrant atmosphere, creating memories that will last a lifetime.
Stroll along South Congress Avenue
For a taste of Austin's unique culture and vibrant energy, take a leisurely stroll along South Congress Avenue, also known as SoCo. This iconic street is a hub of art, music, shopping, and dining, offering a delightful mix of eclectic shops, charming boutiques, renowned restaurants, and live music venues.
As you walk down South Congress Avenue, you'll be immersed in the lively atmosphere and colorful sights that define Austin's charm. The street is lined with funky shops and boutiques, offering a variety of locally-made goods, vintage finds, and one-of-a-kind treasures. From clothing and jewelry to home decor and artwork, there's something for every taste and style.
South Congress is also known as a food lover's paradise, with numerous eateries offering a diverse array of culinary delights. Whether you're craving Tex-Mex, barbecue, gourmet burgers, or international cuisine, you'll find it all on SoCo. Don't forget to stop by one of the many food trucks, known for serving up mouth-watering dishes that have become a hallmark of Austin's food scene.
Music is an integral part of Austin's identity, and South Congress Avenue is no exception. As you wander down the street, you're likely to encounter talented street musicians entertaining passersby with their melodies. If you're in the mood for a more formal musical experience, you can catch a live show at venues like the legendary Continental Club or the iconic C-Boy's Heart & Soul.
Another highlight of South Congress Avenue is the stunning view of the State Capitol building in the distance. Take a moment to soak in this picturesque scene, which beautifully combines the city's vibrant energy with its rich history.
South Congress Avenue also hosts several annual events and festivals that showcase the best of Austin's culture. Keep an eye out for events like First Thursday, where shops and galleries stay open late, offering live music and special deals. Other events, such as the South Congress Street Festival, feature local artisans, food vendors, and live music, creating a lively celebration of all things Austin.
Whether you're a shopaholic, a music enthusiast, a food lover, or simply looking to soak up Austin's vibe, strolling along South Congress Avenue is a must-do experience. Immerse yourself in the eclectic mix of shops, dine on mouth-watering cuisine, and tap your feet to the rhythm of live music. It's a quintessential Austin adventure that will leave you captivated by the city's unique spirit.
Experience the Live Music Scene on 6th Street
When it comes to live music, Austin is known as the "Live Music Capital of the World," and the heart of this vibrant music scene can be found on 6th Street. This iconic street is lined with bars, clubs, and music venues, offering a diverse range of genres and performances that cater to every musical preference.
As the sun sets and the neon lights of 6th Street come alive, the energy and excitement of Austin's live music scene are palpable. Walking down the street, you'll hear the sounds of rock, blues, country, jazz, and more, spilling out from every venue. It's not uncommon to stumble upon both established and up-and-coming musicians showcasing their talent inside these establishments.
From intimate acoustic sets to full-on rock concerts, the live music venues on 6th Street offer an immersive and unforgettable concert experience. The venues range in size and style, providing options for intimate performances in cozy spaces and larger stages for those seeking a more energetic atmosphere.
Some of the most popular music venues on 6th Street include the historic and legendary Antone's, renowned for its blues and roots music, and The Continental Club, which has been a staple of Austin's music scene since 1955. Other notable venues include Maggie Mae's, Parish, and Stubb's BBQ, where you can catch both local acts and touring bands.
While 6th Street is best known for its bars and music venues, it's not just about the live performances. The street itself is a constant celebration, with crowds of people filling the sidewalks, hopping from one venue to another, enjoying the vibrant atmosphere. You'll also find a wide range of restaurants, food trucks, and street vendors offering delectable bites to fuel your music-filled night.
Visiting 6th Street is not just an entertainment experience; it's a cultural immersion into the spirit of Austin. The street has played a significant role in the city's music history, nurturing countless talents who have gone on to make their mark on the music industry. It's a place where both locals and visitors come together to appreciate the universal language of music in a lively and inclusive environment.
Whether you're a music enthusiast or simply looking to embrace Austin's vibrant culture, a visit to 6th Street is a must. Immerse yourself in the sounds of live music, dance the night away, and witness firsthand why Austin is revered as the Live Music Capital of the World. Just be sure to bring your dancing shoes and a sense of adventure!
Discover the History at the Bullock Texas State History Museum
Immerse yourself in the rich history of Texas by visiting the Bullock Texas State History Museum in Austin. This state-of-the-art museum offers a captivating journey through the past, showcasing the diverse stories and experiences that have shaped the Lone Star State.
The museum is named after former Texas Lieutenant Governor Bob Bullock, who was an instrumental figure in its establishment. It is located just a few blocks north of the State Capitol, making it easily accessible for visitors interested in learning more about Texas history.
Upon entering the Bullock Museum, you'll be greeted by interactive exhibits and engaging displays that bring history to life. From the early days of Native American tribes to the fight for independence and the growth of the state, the museum covers a wide range of topics that highlight the unique heritage of Texas.
One of the key attractions at the Bullock Museum is the multi-sensory Texas Spirit Theater. Here, visitors can experience a captivating cinematic journey that takes them through the trials and triumphs of Texas history. The theater's state-of-the-art technology, combined with immersive effects, transports you back in time and leaves you with a deeper appreciation for the state's resilience and progress.
For those interested in more specific aspects of Texas history, the museum offers a variety of rotating exhibits that delve into various themes. From the legendary cowboys and ranches to the influence of oil and the impact of immigration, these exhibits provide a comprehensive overview of Texas's diverse and complex past.
In addition to the exhibits, the Bullock Museum also features a dedicated space for children, the "Texas-sized hands-on history" area. Here, young visitors can engage in interactive activities, games, and educational programs that make learning about history a fun and immersive experience.
Another stand-out feature of the museum is the premier artifact collection, which includes original documents, artifacts, and relics that shed light on Texas's significant historical moments. From historical documents signed by influential figures to rare photographs and artifacts from iconic events, these pieces provide a tangible connection to the past.
With its innovative exhibits, engaging displays, and comprehensive exploration of Texas history, the Bullock Texas State History Museum is a must-visit attraction for history enthusiasts and curious visitors alike. Whether you want to gain a deeper understanding of the state's roots, celebrate its cultural diversity, or simply appreciate the journey of Texas as a whole, a visit to this museum is a captivating and educational experience.
Enjoy Outdoor Activities at Zilker Park
Nestled along the banks of the Colorado River, Zilker Park is a sprawling oasis of green in the heart of Austin. Known for its natural beauty and recreational opportunities, this beloved park offers a wide range of outdoor activities that are perfect for visitors of all ages.
One of the main draws of Zilker Park is the expansive Barton Springs Pool. Fed by natural underground springs, this four-acre pool is a popular spot for swimming year-round. The crystal-clear waters, which stay a refreshing 68 degrees Fahrenheit (20 degrees Celsius), provide the ideal escape from the Texas heat. Lay out on the grassy hillside surrounding the pool or take a dip in the invigorating water to cool off and relax.
For those looking to get active, Zilker Park offers an array of recreational opportunities. Take a leisurely stroll or bike ride along the scenic hike and bike trails that wind through the park. These paths offer gorgeous views of the river and the lush greenery that lines its banks. Additionally, the park provides ample space for various sports such as frisbee, soccer, volleyball, and even kayaking or paddleboarding in the river.
Another highlight of Zilker Park is the Austin Nature and Science Center, which offers interactive exhibits and educational programs that focus on the local flora and fauna. Explore the nature exhibits, take a guided hike, or participate in hands-on activities to learn more about the natural wonders of the area.
Zilker Park is also home to a variety of festivals and events throughout the year. One of the most famous is the Austin City Limits Music Festival, which brings together renowned artists from various genres for a weekend of live music and festivities. Other events include the Zilker Kite Festival, the Zilker Garden Festival, and the Zilker Holiday Tree lighting ceremony.
If you're looking to unwind or have a picnic, Zilker Park provides plenty of shaded areas with picnic tables and barbecue pits. Settle down with your loved ones for a relaxing meal or spread out a blanket and bask in the natural beauty of the park.
Zilker Park is a popular gathering place for locals and tourists alike, offering a serene escape from the city while still being conveniently located in the heart of Austin. Whether you're in the mood for outdoor adventure, relaxation, or cultural experiences, a visit to Zilker Park is a must-do during your time in Austin.
So lace up your walking shoes, pack a picnic, and prepare to immerse yourself in the beauty and recreational opportunities that await you at Zilker Park.
Take a boat tour on Lady Bird Lake
Situated in the heart of downtown Austin, Lady Bird Lake offers a tranquil escape from the bustling city atmosphere. One of the best ways to experience the beauty of this urban lake is by taking a boat tour, allowing you to relax, enjoy the scenery, and learn about the history and nature of the area.
Named after former First Lady Lady Bird Johnson, the lake stretches for over five miles and is surrounded by lush greenery and stunning city views. As you glide along the calm waters, you'll have the opportunity to appreciate the serene ambiance and spot local wildlife, such as turtles, fish, and countless species of birds.
Several companies offer boat tours on Lady Bird Lake, ranging from large tour boats to smaller kayaks and paddleboards. Each option provides a unique perspective and experience of the lake, catering to different preferences and levels of adventure.
During the boat tour, knowledgeable guides will share fascinating stories about the lake's history and the development of Austin. You'll learn about the efforts to revitalize the area and preserve the natural beauty of Lady Bird Lake, as well as the significance of the Ann W. Richards Congress Avenue Bridge, which is home to the largest urban bat colony in North America.
If you opt for a paddleboard or kayak tour, you'll have the chance to get up close and personal with the lake's tranquil waters. Paddle past towering cypress trees, navigate around scenic islands, and soak in the peaceful atmosphere, all while enjoying a unique and active way to explore the area. It's a perfect option for those who enjoy being on the water and experiencing nature in a more intimate way.
Regardless of the type of boat tour you choose, the experience of gliding along Lady Bird Lake offers a different perspective of the cityscape and allows you to appreciate the beauty of Austin. It's an opportunity to slow down, unwind, and connect with nature in the heart of a vibrant urban setting.
Whether you're a history buff, a nature lover, or simply looking for a relaxing and scenic activity, a boat tour on Lady Bird Lake is a must-do when visiting Austin. Enjoy the tranquil waters, immerse yourself in the surroundings, and create lasting memories as you explore this gem in the heart of the city.
Explore the University of Texas at Austin campus
The University of Texas at Austin is not only a renowned center of education but also a place of rich history, stunning architecture, and vibrant campus life. Exploring the university's campus is a must-do for visitors to Austin, offering a fascinating glimpse into the academic and cultural heart of the city.
Start your journey at the iconic UT Tower, which stands tall at the center of campus. The Tower is not only a symbol of the university but also provides stunning views of the city from its observation deck. Take a guided tour to learn about the tower's history and its significance to the university community.
From the Tower, wander through the tree-lined walkways of the South Mall, where you'll find historic buildings and statues that pay homage to influential figures in Texas history. Marvel at the Beaux-Arts architecture of the Main Building and the ornate detailing of the Littlefield Fountain. It's a visual feast that showcases the university's commitment to both intellectual pursuits and artistic expression.
Visit the Harry Ransom Center, an internationally renowned research library and museum that houses an extensive collection of artwork, literature, and cultural artifacts. From the Gutenberg Bible to original manuscripts from famous authors, the Ransom Center offers a unique opportunity to delve into the world of literature, history, and the arts.
For art enthusiasts, the Blanton Museum of Art is a must-visit. This impressive museum houses a vast collection that spans centuries and continents, with works ranging from ancient artifacts to contemporary masterpieces. Take your time to explore the various galleries and immerse yourself in the world of art.
If you're interested in natural history, make a stop at the Texas Memorial Museum. Here, you'll discover exhibits that showcase the state's geological and paleontological history, including dinosaur fossils and displays on Texas wildlife. It's a fascinating voyage through time that sheds light on the natural wonders of the region.
As you explore the campus, you'll also encounter a lively and dynamic student life. The university boasts a diverse student body, and you'll see students study on the lawn, gather in groups for discussions, or engage in friendly games of Frisbee. The energy and enthusiasm of the campus community create a vibrant atmosphere that is contagious.
Whether you're an aspiring student, a history buff, or simply looking to immerse yourself in the vibrant energy of a university campus, exploring the University of Texas at Austin offers a well-rounded experience. It's a chance to appreciate the institution's rich heritage, architectural beauty, and the shared pursuit of knowledge that defines the spirit of the Longhorn community.
So, wander through the UT campus, soak in the atmosphere, and discover why it's considered one of the most prestigious and culturally significant institutions in the state.
Wander through the Texas State Cemetery
For a unique and contemplative experience in Austin, a visit to the Texas State Cemetery is a must. This historic cemetery serves as the final resting place for many influential figures who have played significant roles in Texas history, making it a tranquil and fascinating destination for those interested in the state's heritage.
The Texas State Cemetery spans over 22 acres and is located just east of downtown Austin. As you wander through its landscaped grounds, you'll encounter beautifully designed monuments, statues, and tombstones that honor the lives and contributions of notable Texans, including politicians, veterans, and cultural icons.
One of the notable features of the cemetery is the burial site of many individuals who played vital roles in shaping Texas. From Stephen F. Austin, the "Father of Texas," to Barbara Jordan, a civil rights leader and renowned politician, the cemetery houses the final resting places of those who left a lasting impact on the state.
While the Texas State Cemetery is a place of solemn reflection, it is also a serene setting for appreciating the natural beauty of the surroundings. The tranquil pathways are lined with majestic oak trees, creating a peaceful atmosphere that invites quiet contemplation and reverence. It's a place to pause, reflect, and pay homage to those who have shaped the history of the Lone Star State.
Guided tours are available for visitors interested in diving deeper into the stories and significance of the cemetery. Knowledgeable guides provide insights into the lives and accomplishments of the individuals buried there, which adds a layer of historical context to the experience.
Visiting the Texas State Cemetery is not only an opportunity to pay respects to the remarkable figures who have left their mark on Texas but also to gain a deeper understanding of the state's history. It showcases the diverse backgrounds and achievements of Texans throughout the centuries, reminding us of the rich tapestry of cultures, contributions, and sacrifices that have shaped the state we know today.
Whether you're a history enthusiast, a fan of biographical exploration, or simply seeking a serene and reflective place, a visit to the Texas State Cemetery offers a unique and meaningful experience. Take a leisurely stroll through the grounds, read the epitaphs, and embrace the sense of history that permeates the air. It's a chance to connect with the past and appreciate the legacy of those who helped shape Texas into what it is today.
Visit the LBJ Presidential Library
Step into the world of one of the most influential leaders in American history by visiting the Lyndon Baines Johnson Presidential Library in Austin. This presidential library and museum offers a captivating glimpse into the life and legacy of the 36th President of the United States, Lyndon B. Johnson.
The LBJ Presidential Library is located on the campus of the University of Texas at Austin and is open to the public. As you enter the modern and architecturally stunning building, you'll embark on a journey through the presidency of Lyndon B. Johnson, as well as his extensive career and impact on both Texas and the nation.
The extensive exhibits at the LBJ Presidential Library provide a comprehensive view of the tumultuous era of the 1960s. Explore Johnson's time as President, including his ambitious domestic policy initiatives known as the "Great Society" and his commitment to civil rights legislation. The exhibits highlight significant moments of his tenure, such as his push for the Voting Rights Act of 1965 and his leadership during the Vietnam War.
One of the highlights of the library is a replica of the Oval Office during Johnson's presidency. Step into this meticulously recreated space and get a sense of the decisions and challenges that faced President Johnson. It's a unique opportunity to experience history firsthand.
The LBJ Presidential Library also houses an extensive collection of documents, photographs, and artifacts that offer deeper insights into Johnson's life and career. From personal mementos to historical artifacts, these items help paint a vivid picture of the man behind the presidency.
The library's audiovisual displays, including film footage and recordings of Johnson's speeches, further enhance the visitor experience, providing a multimedia journey through this transformative period in American history.
Besides its educational exhibits, the LBJ Presidential Library also hosts special events and programs that encourage further exploration and engagement with the history and legacy of Lyndon B. Johnson. These events include lectures, film screenings, and panel discussions with scholars and experts.
A visit to the LBJ Presidential Library is an immersive experience that offers a profound understanding of a crucial period in American history. The library aims to inspire visitors to contemplate the impact of leadership and the power of public service, while also providing valuable context for understanding the challenges and achievements of Lyndon B. Johnson's presidency.
Whether you're a history enthusiast, a student of politics, or simply interested in the influential role of the presidency in shaping our nation, a visit to the LBJ Presidential Library in Austin is an enlightening and enriching experience that should not be missed.
Discover the art at the Blanton Museum of Art
Immerse yourself in a world of artistic expression and cultural significance by visiting the Blanton Museum of Art in Austin. This world-class museum, located on the campus of the University of Texas at Austin, offers a diverse collection of artworks that span centuries and continents, captivating visitors with its range of artistic styles, historical significance, and thought-provoking exhibitions.
The Blanton Museum of Art houses over 17,000 works of art, including paintings, sculptures, prints, drawings, and decorative arts. Its collection covers a broad range of periods and genres, from European Renaissance masterpieces to contemporary pieces by renowned artists. Each gallery offers a unique perspective, allowing visitors to explore the evolution of artistic expression and the cultural context in which these works were created.
One of the museum's most recognized and celebrated pieces is a stunning collection of European paintings. Step into the gallery and marvel at the works of masters like Sandro Botticelli, Diego Velázquez, and Peter Paul Rubens. These compelling pieces offer a glimpse into European history, mythology, and society, displaying the immense skill and artistic prowess of these renowned artists.
The Blanton Museum also boasts an exceptional collection of Latin American art, including works from Mexico, Central America, South America, and the Caribbean. This collection highlights the diversity and richness of Latin American cultures, exploring themes of identity, social justice, and spirituality. From the colorful murals by Mexican artists to the thought-provoking contemporary installations, this collection offers a unique perspective on Latin American art and its role in global art history.
In addition to its permanent collection, the Blanton Museum curates a variety of temporary exhibitions that showcase a wide range of artists, themes, and mediums. These rotating exhibitions often include works on loan from other institutions or special collections, providing visitors with the opportunity to explore specific artistic movements or delve into the work of a particular artist in greater depth.
The museum's commitment to education and community engagement is evident in its robust programming, which includes lectures, workshops, and interactive activities. From guided tours for all ages to hands-on art-making workshops, the Blanton Museum aims to foster a deeper appreciation and understanding of art among its visitors.
Whether you're an art enthusiast, a history buff, or simply seeking inspiration, a visit to the Blanton Museum of Art is a must. It offers a remarkable opportunity to explore diverse artistic traditions, engage with thought-provoking exhibitions, and connect with the power of creativity and human expression. It's a cultural gem nestled in the heart of Austin, enriching the city's artistic landscape and providing a platform for artistic dialogue and discovery.
So immerse yourself in the world of art at the Blanton Museum, where beauty, history, and creative expression collide to create a captivating and enlightening experience.
Tour the Austin Beer Trail
Austin is not only known for its vibrant music scene and Tex-Mex cuisine but also for its thriving craft beer culture. When visiting the city, embarking on a beer trail tour is a must for beer enthusiasts and those looking to experience the unique flavors and atmosphere of Austin's local breweries.
The Austin Beer Trail offers a diverse selection of breweries, each with its own distinct character and beer offerings. From small, intimate taprooms to larger production facilities, there is something to suit every taste on this beer-lover's journey.
One of the breweries you'll want to check out is Austin Beerworks, a local favorite known for its quality craft brews and fun, laid-back atmosphere. Sample their range of year-round and seasonal beers, from hoppy IPAs to smooth, malty stouts.
Another notable stop along the Austin Beer Trail is Jester King Brewery, located just outside the city. This farmhouse brewery specializes in sour and wild ales, using local ingredients and traditional brewing methods. Explore their rustic taproom and outdoor space while enjoying a unique and flavorful beer experience.
For those interested in ales with a Belgian influence, head over to Adelbert's Brewery. This brewery specializes in handcrafted, bottle-conditioned Belgian-style ales, offering a variety of flavorful and complex brews that are sure to impress even the most discerning beer connoisseurs.
No beer trail tour would be complete without a visit to Independence Brewing Co. Known for their commitment to using locally sourced ingredients and sustainable practices, this brewery offers a range of innovative and refreshing beers that capture the essence of Austin's vibrant spirit.
Other notable breweries along the trail include Hops & Grain Brewing, Zilker Brewing Company, and Live Oak Brewing Company, each offering their own unique brews and taproom experiences.
While beer is the main attraction, the Austin Beer Trail experience extends beyond just the taste of the brews. Many breweries offer tours, allowing visitors to learn about the brewing process and the stories behind their favorite beers. Engage with knowledgeable staff, mingle with fellow beer enthusiasts, and soak in the friendly, laid-back atmosphere that defines Austin's craft beer scene.
As you navigate the Austin Beer Trail, make sure to pace yourself and drink responsibly. Consider using transportation options such as rideshare services or designated drivers to ensure a safe and enjoyable experience.
So, whether you're a craft beer aficionado or simply enjoy discovering new flavors and experiences, a tour along the Austin Beer Trail is the perfect way to immerse yourself in the city's vibrant beer culture. Grab your friends, raise a glass, and savor the diverse and creative brews that make Austin's craft beer scene one to toast to!
Discover the vibrant food truck scene
Austin's food truck scene is legendary, offering a diverse array of mouthwatering cuisines served right on the streets. Exploring the city's vibrant food truck scene is a must for food lovers and those looking to indulge in unique flavors and culinary creations.
From savory tacos and juicy burgers to global fusion dishes and sweet treats, Austin's food trucks cater to every palate and craving. These mobile kitchens have become an integral part of the city's culinary culture, providing a laid-back and delicious dining experience.
One of the best places to embark on your food truck adventure is South Congress Avenue. This bustling street is known for its concentration of food trucks, offering a variety of cuisines and flavors. Stroll along the avenue and discover an incredible range of options, from traditional Tex-Mex and barbecued delights to innovative fusions that blend different culinary traditions.
For a taste of Austin's Tex-Mex heritage, head to a food truck serving mouthwatering breakfast tacos. These fluffy tortillas filled with scrambled eggs, melted cheese, and a choice of fillings like bacon or chorizo are a local favorite and the perfect way to start your day.
If you're a fan of barbecue, Austin's food truck scene won't disappoint. Indulge in smoky brisket, tender ribs, and flavorful sausages, all slow-cooked to perfection. The food trucks serving barbecue often have their own unique rubs and sauces, giving each bite a distinctive and finger-licking good taste.
Adventurous eaters will delight in the global flavors offered by Austin's diverse food truck community. From Korean-inspired tacos to Indian curry bowls and Middle Eastern shawarma wraps, you can explore a world of cuisines without ever leaving the city. Don't forget to try Austin's take on the classic street food – the loaded fries topped with creative combinations like pulled pork, guacamole, and spicy mayo.
Austin's food truck scene is also a hotspot for dessert lovers. Indulge in gourmet cupcakes, artisanal ice cream sandwiches, or trendy treats like boba tea or rolled ice cream. These sweet delights provide the perfect end to your food truck adventure.
In addition to the delicious food, the atmosphere of the food truck parks adds to the overall experience. Join locals and visitors alike as they gather at picnic tables or sit on tailgates, enjoying the flavorful offerings while immersing themselves in the vibrant energy and community spirit.
With new food truck concepts constantly popping up and existing trucks pushing culinary boundaries, Austin's food truck scene is a culinary adventure that never gets stale. So, grab your appetite, explore the streets, and savor the flavors of the city's vibrant food truck culture. It's a flavorsome journey that will leave you craving more.
Experience the bat watching phenomenon at Congress Avenue Bridge
When dusk sets in and the sun begins to set over the horizon, a truly mesmerizing sight awaits you at the Congress Avenue Bridge in Austin – the bat watching phenomenon. Home to the largest urban bat colony in North America, this bridge becomes a stage for a natural spectacle that attracts locals and tourists alike.
Each year, starting around March and lasting through November, approximately 1.5 million Mexican free-tailed bats make the Congress Avenue Bridge their temporary home. As night falls, an incredible display unfolds as these bats take flight in search of their evening meal of insects.
Position yourself on the bridge or find a comfortable spot along the banks of Lady Bird Lake to witness the bats' emergence. As twilight sets in, a seemingly endless stream of bats emerges from the crevices beneath the bridge, swirling and soaring into the darkening sky.
Watching this natural spectacle can be an awe-inspiring experience. Witnessing the bats navigate with impeccable precision, forming patterns in the sky as they feed, is a visual marvel that showcases the wonders of nature.
While the sheer number of bats is an awe-inspiring sight, it's also worth appreciating their ecological importance. These tiny mammals play a crucial role in maintaining the balance of local insect populations, providing natural pest control for the area.
To enhance your bat watching experience, consider joining one of the guided bat-watching tours offered by local tour operators. These knowledgeable guides will provide fascinating insights into the behavior and significance of these remarkable creatures, making your experience even more memorable.
It's worth mentioning that bat watching etiquette should be followed to ensure their well-being and to respect the experience of fellow observers. Keep voices low, minimize sudden movements, and avoid using flash photography, as this can disturb the bats and disrupt their natural behavior.
The bat watching phenomenon at Congress Avenue Bridge is not only an incredible natural spectacle but also an embodiment of Austin's commitment to preserving and celebrating its unique wildlife. It's a testament to the city's harmony with nature and the recognition of the value these winged residents bring to the local ecosystem.
So, if you find yourself in Austin during the warmer months, seize the opportunity to witness this enchanting display of nature's marvels. Get ready to be captivated by the sheer numbers and graceful flight of the bats as they take to the Texas sky, creating a memorable experience that will stay with you long after the bats have returned to roost beneath the bridge.
Take a day trip to McKinney Falls State Park
If you're looking for a tranquil escape from the urban bustle of Austin, a day trip to McKinney Falls State Park is the perfect solution. Located just a short drive south of the city, this serene park offers a scenic retreat where you can reconnect with nature and enjoy a variety of outdoor activities.
Upon arrival at McKinney Falls State Park, you'll immediately be struck by the beauty of its natural surroundings. The park is named after the picturesque McKinney Falls, where clear waters cascade over limestone rocks, creating a peaceful and serene ambiance.
Outdoor enthusiasts will find plenty of options for recreation at McKinney Falls. Hiking enthusiasts can explore several trails that wind through the park, taking them along the banks of Onion Creek and offering stunning views of the waterfalls and surrounding wilderness. The Onion Creek Hike and Bike Trail also provides an opportunity for cycling and jogging.
If you're looking to cool off, take a dip in one of the swimming holes created by the falls. The Upper Falls Swimming Area and the Lower Falls Swimming Area offer refreshing spots to relax and enjoy the crystal-clear waters. Remember to bring your swimsuit and a picnic lunch to make the most of your day in this natural oasis.
Fishing enthusiasts can cast their lines in the calm waters of Onion Creek or tackle the challenges of catching bass and catfish. Check with the Texas Parks and Wildlife Department for fishing regulations and licensing requirements.
Camping is also an option for those who want to extend their visit. McKinney Falls State Park offers campsites with water and electric hookups, as well as more primitive options for a genuine outdoor experience. Wake up to the sounds of nature and spend an evening beneath the stars while enjoying a campfire and sharing stories with friends and family.
As you venture through the park, keep an eye out for the diverse wildlife that calls McKinney Falls home. The park is known for its vibrant bird population, making it a birdwatcher's paradise. Keep your binoculars handy and observe as different species flutter and sing among the trees.
McKinney Falls State Park is not only a haven for outdoor activities but also a place of historical significance. The Smith Visitor Center provides information about the park's history and geology, including exhibits on the Native American tribes that once inhabited the area. Take a moment to learn about the rich cultural heritage of the land you're exploring.
Whether you're seeking a day of hiking, swimming, fishing, or simply a peaceful retreat in nature, McKinney Falls State Park offers a perfect escape from the city. Revel in the tranquility, bask in the natural splendor, and create lasting memories as you reconnect with the outdoors.
Explore the quirky shops and cafes on South 1st Street
If you're searching for a unique shopping and dining experience in Austin, look no further than South 1st Street. This eclectic and vibrant stretch of road is lined with quirky shops, vintage boutiques, and charming cafes that offer a delightful blend of local flavor and artistic flair.
As you stroll along South 1st Street, you'll discover an array of independent, locally-owned shops that showcase the city's creative spirit. Explore boutique clothing stores that feature vintage-inspired fashion, one-of-a-kind accessories, and unique handmade pieces. From retro and bohemian styles to cutting-edge designs, there's something to suit every fashion taste and preference.
Art enthusiasts will appreciate the numerous galleries and studios that dot South 1st Street. Step into these creative spaces and immerse yourself in a world of contemporary artwork, mixed-media installations, and thought-provoking exhibits. Engage with local artists, learn about their creative processes, and even bring home a piece of Austin's vibrant art scene.
For bookworms and independent readers, South 1st Street is home to charming bookstores that offer a curated selection of both new and used books. Peruse the shelves, discover hidden literary gems, and indulge in the nostalgia of flipping through the pages of a beloved classic or exploring the ideas within a contemporary bestseller.
As you explore South 1st Street, take a break from shopping and treat yourself to a delicious culinary experience. The street is dotted with charming cafes and eateries that serve up an array of tasty delights. From gourmet coffee shops and bakeries with artisanal treats to vibrant food trucks serving up mouthwatering dishes, there's plenty to satisfy your cravings.
Don't forget to check out the local farmers' market that takes place on South 1st Street. On selected days, vendors gather to offer fresh produce, handmade goods, and local culinary delights. It's a vibrant community gathering that truly captures the essence of Austin's local culture and vibrant food scene.
What sets South 1st Street apart is its authentic, bohemian vibe and unique array of shops and cafes. It's a place where creativity thrives, where local artisans and entrepreneurs come together to offer a one-of-a-kind shopping and dining experience. Immerse yourself in the vibrant ambiance, strike up conversations with friendly locals, and discover the hidden gems that make this Austin neighborhood a must-visit destination.
So, whether you're on the hunt for a distinctive fashion find, a piece of art to adorn your walls, or simply a memorable culinary experience, exploring the quirky shops and cafes on South 1st Street promises an adventure filled with eclectic treasures and delightful surprises.
Relax and rejuvenate at the Austin Spa
Amidst the bustling energy of Austin, take a moment to unwind and pamper yourself at one of the city's luxurious spas. Austin is home to a range of wellness retreats and rejuvenation hubs that offer a blissful escape from the stresses of everyday life. Treat yourself to a day of relaxation and indulgence at an Austin spa, where you can revitalize your mind, body, and soul.
Immerse yourself in a tranquil oasis as you step into the soothing ambiance of an Austin spa. These havens of relaxation offer a variety of services designed to cater to your specific needs and preferences. From relaxing massages and revitalizing facials to indulgent body treatments and holistic wellness therapies, there is a treatment for everyone.
Many spas in Austin pride themselves on using natural and organic products that nourish your skin and promote overall well-being. Skilled therapists and estheticians work their magic, ensuring that every treatment is tailored to your individual needs. Let the expert hands knead away tension, leaving you feeling rejuvenated and renewed.
Some spas in Austin also offer unique features such as hydrotherapy pools, steam rooms, saunas, and calming relaxation areas. These additional amenities enhance your spa experience, providing an opportunity to fully unwind, detoxify, and find inner tranquility.
While indulging in luxury treatments is a major draw, Austin spas also focus on holistic wellness and self-care. Many offer yoga and meditation classes, encouraging you to relax your mind and find inner balance. These mindful practices complement the spa treatments, allowing you to approach self-care from a holistic standpoint.
If you prefer to keep up with your fitness routine while being pampered, some spas in Austin also have state-of-the-art fitness facilities, allowing you to combine your spa experience with a workout session or a refreshing swim.
Whether you're in need of some self-care and relaxation during a busy trip or you're a local seeking tranquility, a visit to an Austin spa promises to be a rejuvenating experience. Allow yourself the pleasure of expert care, soothing ambiance, and dedicated attention as you escape into a world of relaxation and bliss.
With an array of luxurious spas to choose from, Austin offers an exquisite escape where you can replenish your energy and enhance your well-being. Treat yourself to the ultimate self-care experience and let the healing hands and serene surroundings of an Austin spa melt away your worries and leave you feeling truly revitalized.
Attend a performance at the Long Center for the Performing Arts
Situated on the scenic shores of Lady Bird Lake, the Long Center for the Performing Arts is a cultural gem in the heart of Austin. This renowned venue serves as a hub for artistic expression, hosting a wide range of performances that showcase the talent and creativity of local and international artists.
From ballet and opera to theater productions and musical performances, the Long Center offers a diverse program that caters to all artistic tastes. As you enter the grand hall, you'll be swept away by the beauty of the venue, with its elegant architecture and state-of-the-art facilities designed to enhance your experience.
Attending a performance at the Long Center is more than just an evening of entertainment; it's an opportunity to immerse yourself in the magic of live arts. From the moment the curtain rises, you'll be transported into the world of the performers, captivated by their talent, emotions, and dedication to their craft.
The Long Center hosts a variety of productions throughout the year, including Broadway musicals, classical concerts, contemporary dances, and modern theater. From Tony Award-winning shows to works by emerging local artists, the range of performances reflects the rich and diverse cultural tapestry of Austin and beyond.
In addition to its main performance spaces, the Long Center also features smaller venues such as the Rollins Studio Theatre, where you can experience more intimate and experimental performances. These spaces allow for unique artistic experiences and a closer connection with the performers.
Attending a performance at the Long Center is not limited to adults; it's also a family-friendly destination. The center often hosts special productions and events specifically designed for children and families, introducing the youngest generation to the wonders of live performance.
As you step out onto the beautiful terrace of the Long Center during intermission or after the show, you'll be greeted with breathtaking views of the downtown Austin skyline and Lady Bird Lake. Take a moment to savor the ambiance and reflect on the transformative power of the arts.
The Long Center is more than just a venue; it actively engages with the local community, providing educational programs and outreach initiatives to foster a love for the arts, ensuring that the joy and inspiration of live performances reach audiences of all ages and backgrounds.
Whether you're a seasoned theater-goer, a lover of classical music, or simply interested in experiencing the vibrant cultural scene of Austin, attending a performance at the Long Center is a must. Be transported by the talents of performers, uplifted by the energy of the audience, and filled with a sense of wonder and inspiration that only live performance can provide.
Visit the Mexic-Arte Museum to explore Mexican and Latin American art
Immerse yourself in the vibrant and diverse world of Mexican and Latin American art by visiting the Mexic-Arte Museum in Austin. This cultural gem is dedicated to showcasing the rich heritage, traditions, and contemporary expressions of Mexican and Latin American art, offering a unique perspective on the cultural tapestry of the region.
Located in downtown Austin, the Mexic-Arte Museum is home to an extensive collection of artwork that spans centuries and encompasses a wide range of mediums and styles. From ancient artifacts and traditional crafts to contemporary paintings and multimedia installations, the museum offers a comprehensive exploration of Mexican and Latin American art.
Visiting the Mexic-Arte Museum is a journey through time and across borders. Explore the permanent collection that showcases pieces from pre-Columbian civilizations, highlighting the rich cultural heritage and artistic achievements of civilizations such as the Aztecs and Mayans. Marvel at intricate textiles, delicate ceramics, and awe-inspiring sculptures that reflect the creativity and artistic skill of these ancient societies.
In addition to its permanent collection, the Mexic-Arte Museum also curates a variety of rotating exhibitions that feature the work of contemporary artists from Mexico, Latin America, and the Latinx community in the United States. These exhibitions provide a platform for emerging and established artists to share their unique perspectives on identity, migration, social issues, and cultural heritage.
One of the museum's highlights is the annual "Young Latino Artists" exhibition, which showcases the work of up-and-coming artists who are making waves in the contemporary art scene. This exhibition offers a glimpse into the innovative and thought-provoking art being created by young Latinx artists, providing a platform for new voices and perspectives.
For those interested in furthering their understanding of Mexican and Latin American art, the Mexic-Arte Museum also offers educational programs, artist talks, and workshops that delve into the history, techniques, and societal contexts of the artwork on display. These programs provide a deeper appreciation for the nuances and complexities of the art and contribute to a more comprehensive cultural experience.
Visiting the Mexic-Arte Museum is not only an opportunity to explore and appreciate the artistry of the Mexican and Latin American cultures but also a chance to foster cross-cultural understanding and celebration. Through its exhibitions and programs, the museum creates a space for dialogue, connection, and the celebration of diverse artistic expressions.
So, whether you're an art enthusiast, a history buff, or simply seeking to broaden your cultural horizons, a visit to the Mexic-Arte Museum in Austin promises an enriching and enlightening experience. Immerse yourself in the vibrant colors, intricate details, and thought-provoking narratives that define Mexican and Latin American art, and discover the power of art to bridge cultural gaps and ignite conversations.