How Much Would A 7-Day Trip To Disney World Cost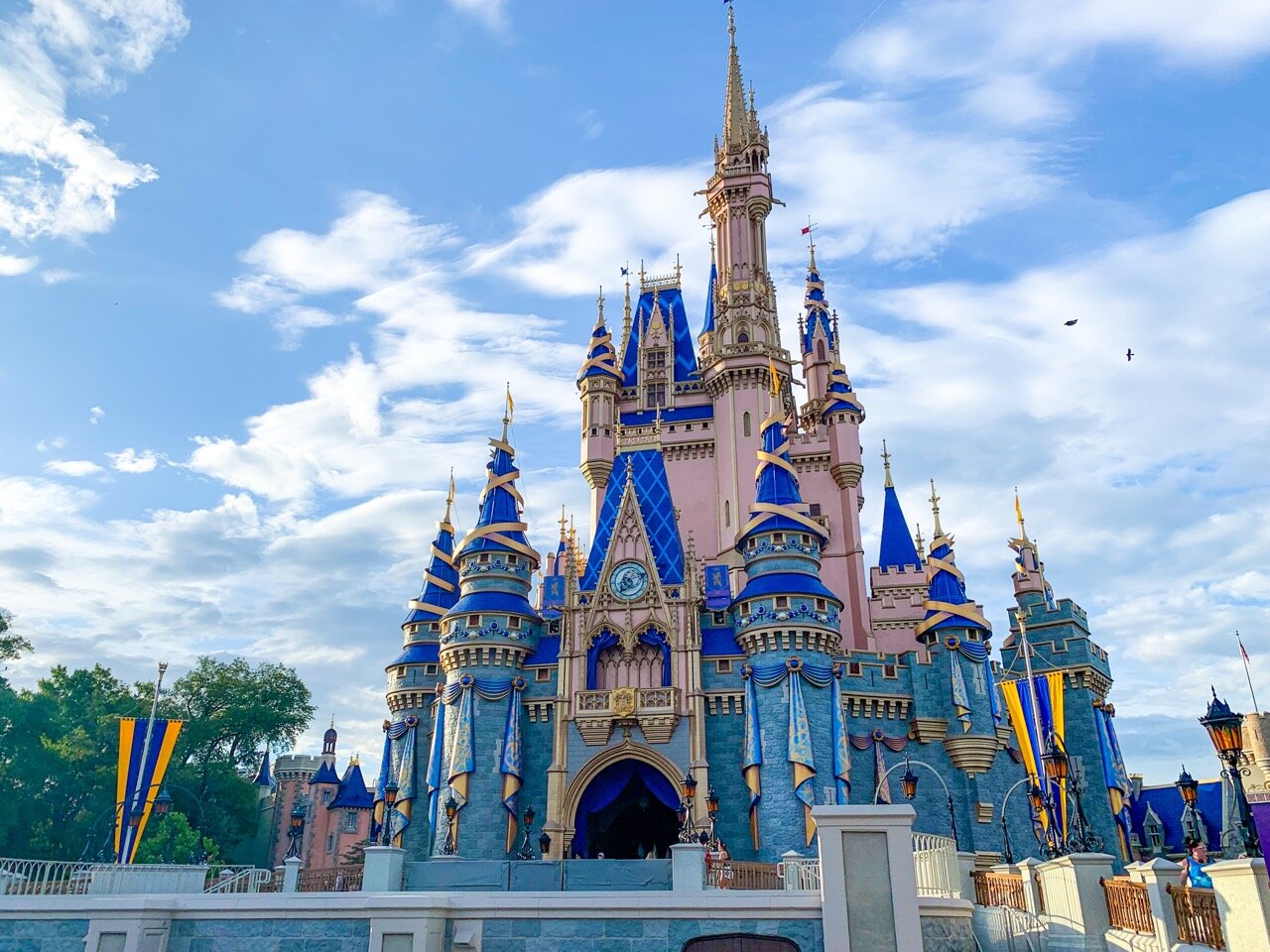 Introduction
Welcome to the magical world of Disney! Whether you're a kid or a kid-at-heart, a trip to Disney World in Florida is a dream come true for many. From the iconic Cinderella Castle to thrilling rides and captivating shows, there's something for everyone to enjoy in the enchanted land of Disney. However, when planning a 7-day trip to Disney World, it's essential to consider the costs involved to ensure a memorable yet budget-friendly experience.
Disney World offers a wide range of accommodations, transportation options, park tickets, dining choices, and tempting souvenirs. All of these factors can greatly impact the overall cost of your trip. In this article, we'll explore the various expenses associated with a 7-day visit to Disney World, how to navigate them smartly, and tips for saving money along the way.
Before diving into the details, it's important to note that prices can vary depending on the time of year, special promotions, and the number of people in your group. It's always a good idea to check the official Disney World website or consult with a travel agent for the most accurate and up-to-date pricing information.
Now, let's embark on a magical journey and discover the estimated costs involved in planning a 7-day trip to Disney World.
Accommodation Options
When it comes to accommodation at Disney World, you have a variety of options to choose from, catering to different budgets and preferences. From Disney-owned resorts to off-site hotels and vacation rentals, there's something to suit every traveler's needs.
Disney-owned resorts provide the ultimate Disney experience, with themed rooms, convenient transportation to the parks, and exclusive benefits for guests such as Extra Magic Hours. These resorts are divided into three categories: Value, Moderate, and Deluxe. Prices can range from around $100 per night for a Value resort to over $500 per night for a Deluxe resort, depending on the time of year and room type.
If you're looking for a more budget-friendly option, off-site hotels near Disney World can be a good choice. These hotels often offer shuttle services to the parks and may have more affordable rates. Additionally, vacation rentals, such as condos or homes, can provide a spacious and cost-effective alternative for larger groups or families.
It's important to consider factors such as location, amenities, and proximity to the parks when choosing accommodation. Staying on-site at a Disney-owned resort offers the convenience of being just a short distance away from the magic, while off-site options may require a bit more planning for transportation.
Remember to factor in the cost of taxes and resort fees when comparing prices. Additionally, keep an eye out for special promotions and discounts that Disney may offer throughout the year, which can help reduce accommodation expenses.
No matter which option you choose, staying within or near Disney World can enhance your overall experience, allowing you to fully immerse yourself in the magic of the parks.
Transportation Costs
Getting to Disney World and navigating around the resort during your 7-day trip involves considering transportation costs. The method you choose can impact both your budget and convenience. Let's explore some options:
1. Flying: If you're traveling from a distance, flying to Orlando International Airport is a common choice. Keep in mind that ticket prices vary depending on the time of year and how far in advance you book. It's worth comparing prices from different airlines and considering nearby airports as well to find the best deal.
2. Driving: If you live within driving distance or prefer the flexibility and convenience of having your own vehicle, driving to Disney World can be a favorable option. Remember to factor in gas costs, highway tolls, and parking fees at the resort.
3. Disney's Magical Express: If you're staying at a Disney-owned resort and flying into Orlando International Airport, take advantage of Disney's Magical Express, a complimentary shuttle service that transports you between the airport and your Disney resort. This can help save on transportation costs to and from the airport.
4. Resort Transportation: Once you're at Disney World, the resort offers complimentary transportation between its various parks, resorts, and Disney Springs via buses, ferries, and the monorail system. Utilizing these modes of transportation can save you money on parking fees and the hassle of driving within the resort.
5. Rental Cars and Ride-Sharing Services: If you prefer more flexibility and convenience, consider renting a car or using ride-sharing services like Uber or Lyft to get around the resort. While this may incur additional costs, it can be a convenient option, especially if you have a large group or want to visit other attractions outside of Disney World.
Before choosing your transportation method, evaluate the pros and cons of each option, taking into account your budget, convenience, and personal preferences. It's also a good idea to factor in any rental car or ride-sharing fees, as well as the cost of parking at the resort if you decide to drive yourself.
By planning your transportation wisely, you can ensure smooth and cost-effective travel to and within the magical realm of Disney World.
Park Tickets and Passes
One of the most significant expenses when visiting Disney World for 7 days is the cost of park tickets and passes. Disney World is made up of four main theme parks: Magic Kingdom, Epcot, Disney's Hollywood Studios, and Disney's Animal Kingdom. It's important to plan your ticket purchases wisely to maximize your time and enjoyment at each park.
Disney offers several ticket options to choose from:
1. Single-Day Tickets: If you're only planning to visit Disney World for one day, purchasing a single-day ticket for the park of your choice is the simplest option. Prices for single-day tickets can range from around $100 to $150, depending on the time of year and park demand.
2. Park Hopper Tickets: Park Hopper tickets allow you to visit multiple parks on the same day, providing flexibility and the ability to experience a wider range of attractions. These tickets usually come at a higher cost compared to single-day tickets.
3. Multi-Day Tickets: If you're planning to spend 7 days at Disney World, multi-day tickets are a cost-effective option. These tickets allow you to visit one park per day and can be purchased for various durations, from 2 to 10 days. The price per day decreases as you add more days to your ticket, offering greater value for your money.
4. Annual Passes: If you're a frequent visitor or planning multiple trips to Disney World in a year, an Annual Pass can be a worthwhile investment. Annual Passholders enjoy unlimited access to the parks, discounts on dining and merchandise, and other exclusive benefits.
It's important to note that children under the age of three typically do not require a park ticket. Additionally, Disney offers special ticket options for Florida residents, military personnel, and Disney Vacation Club members, which can provide additional savings.
When purchasing park tickets, it's advisable to buy them in advance to secure your desired dates and save time at the park entrances. Keep in mind that the pricing structure may vary depending on the time of year and any ongoing promotions or events. Researching ticket prices and comparing different options can help you find the best deal and optimize your budget for park admissions.
By carefully considering your ticket needs and exploring the available options, you can make the most of your 7-day journey through the enchanting realms of Disney World.
Dining Expenses
Food is an essential part of any vacation, and Disney World is renowned for its diverse dining options. However, dining expenses can quickly add up during a 7-day trip. It's important to plan your meals and budget accordingly to make the most of your dining experiences without breaking the bank.
Disney World offers a range of dining choices, from quick-service restaurants to fine dining experiences. Here are some tips to manage your dining expenses:
1. Dining Plans: Disney offers various dining plan options that can help you save money on meals. These plans typically include a certain number of meals and snacks per day, which can be redeemed at participating restaurants in the parks and resorts. Evaluating your eating habits and preferences can help determine if a dining plan is a cost-effective choice for your trip.
2. Table Service vs. Quick Service: Table service restaurants offer full-service dining experiences with waitstaff, while quick-service locations provide fast and convenient meals. Table service restaurants tend to be pricier, so consider a mix of both options to balance your budget and experience different dining atmospheres.
3. Character Dining: Character dining experiences allow you to meet and interact with Disney characters while enjoying a meal. These experiences can be more expensive compared to regular dining, but they offer the added element of entertainment and create lasting memories.
4. Bring Your Own Snacks and Water Bottles: Packing snacks and refillable water bottles can help save money on quick bites and drinks throughout the day. Additionally, there are water fountains available throughout the parks where you can refill your bottles for free.
5. Explore Less Expensive Dining Options: Disney World also has a variety of affordable dining options, such as food courts, snack stands, and kiosks. These can provide delicious and budget-friendly meal alternatives without compromising on taste.
It's also worth noting that outside food and beverages are allowed within the parks, so packing your own meals or snacks can be a money-saving option. However, alcoholic beverages are not allowed to be brought into the parks.
Lastly, consider making dining reservations in advance, especially for popular restaurants and character dining experiences. This will help you secure your preferred dining times and avoid disappointment.
By planning your dining experiences strategically and being mindful of your budget, you can savor the delicious flavors of Disney World while keeping your expenses in check.
Souvenirs and Extras
One of the most tempting aspects of visiting Disney World is the array of magical souvenirs and extras available throughout the resort. From Mickey ears and character merchandise to collectible pins and themed apparel, there is no shortage of options to commemorate your trip. However, it's important to budget wisely and make thoughtful choices to avoid overspending on souvenirs and extras during your 7-day visit.
Here are some tips on managing your expenses while still enjoying the magic of Disney merchandise:
1. Set a Budget: Before your trip, determine how much you are willing to spend on souvenirs and extras. This will help you make informed decisions and avoid impulse purchases. Allocate a specific amount for each day or for the entire trip to keep your spending in check.
2. Shop Strategically: Take some time to explore the various merchandise locations throughout the parks and resorts. Compare prices, look for exclusive items or limited-edition releases, and prioritize purchases based on your interests and budget. Remember, you don't need to buy everything at once — enjoy the process of browsing and make deliberate choices.
3. Consider Practical Souvenirs: Instead of solely focusing on collectible items, consider purchasing practical souvenirs that you can use during and after your trip. This could include items like mugs, t-shirts, or even kitchen accessories. These items serve as a reminder of your magical experience while also adding value to your everyday life.
4. Create Memories Without Spending: Not every souvenir needs to come with a hefty price tag. Capture precious moments through photos, autographs from characters, or even pressed pennies. These low-cost or free options can be just as meaningful and bring back cherished memories.
5. Plan for Special Experiences: Disney World offers various special experiences, such as behind-the-scenes tours, dessert parties, or makeovers at Bibbidi Bobbidi Boutique. If these are of interest to you, plan and budget for them in advance to include them as part of your overall trip expenses.
Remember, it's the memories and experiences that truly make a Disney World trip unforgettable, not the amount of merchandise you bring home. Focus on creating magical moments with your loved ones and make conscious decisions about the souvenirs and extras that hold the most significance for you.
By being mindful of your budget and making deliberate choices, you can enjoy the extras and souvenirs that will truly enhance your Disney World experience without straining your wallet.
Tips for Saving Money
While a trip to Disney World can be a dream come true, it's no secret that it can also come with a hefty price tag. Luckily, there are several strategies and tips you can employ to save money and make your 7-day trip to Disney World more budget-friendly. Here are some valuable tips:
1. Travel during Off-Peak Seasons: Prices for accommodations, park tickets, and even flights tend to be lower during off-peak seasons. Consider visiting Disney World during less busy times, such as weekdays or during the shoulder seasons, to take advantage of lower prices and smaller crowds.
2. Plan and Budget in Advance: Plan your trip well in advance to have a clear understanding of your budget and expenses. Research prices, compare options, and create a detailed itinerary that includes estimated costs for accommodations, transportation, park tickets, dining, and extras. This will help you stay on track and avoid overspending.
3. Bring Your Own Snacks and Drinks: Packing your own snacks and drinks can save you a significant amount of money, especially when visiting the parks. Consider bringing refillable water bottles, granola bars, and other portable snacks to keep you fueled throughout the day.
4. Take Advantage of Free Disney Experiences: Disney World offers several free experiences that can add to the magic of your trip. Take time to explore the various themed lands, watch parades and fireworks shows, meet characters, and enjoy live entertainment. These experiences are included with your park admission and can be just as memorable as paid activities.
5. Choose Budget-Friendly Dining Options: While Disney offers fine dining experiences, there are also plenty of affordable and delicious options available. Opt for quick-service dining or consider sharing meals to save money. Look for dining locations with lower prices or explore dining options outside of the parks to find more budget-friendly meals.
6. Use Disney Transportation: Disney's transportation system, including buses, ferries, and monorails, is complimentary and can save you money on parking fees if you're staying on-site. Utilize these services instead of renting a car or using ride-sharing services to get around the resort.
7. Take Advantage of Free Souvenirs and Activities: Disney offers various free souvenirs and activities that can add to your experience. Collect complimentary park maps, buttons, stickers, and other freebies. Don't forget to pick up your complimentary celebration button if you're celebrating a special occasion.
8. Research Discounts and Special Offers: Keep an eye out for discounts and special offers that Disney periodically releases. Look for promotions on park tickets, dining plans, accommodations, and more. You can find these offers directly on the Disney World website or by searching for reputable travel agencies and deal websites.
9. Limit Impulse Purchases: It's easy to get caught up in the excitement and make impulsive purchases at Disney World. Set a budget for souvenirs and stick to it. Take time to consider your purchases and prioritize items that hold the most value to you.
10. DIY Autograph Books and Costumes: Instead of purchasing autograph books and costumes at Disney World, consider making them yourself. Create personalized autograph books using scrapbook materials, and make costumes or outfits inspired by your favorite characters. This can be a fun and budget-friendly alternative.
By implementing these money-saving tips, you can make the most of your 7-day trip to Disney World without breaking the bank. Remember, it's not just about the price you pay, but the magical memories you create during your time in the happiest place on earth.
Conclusion
A 7-day trip to Disney World in Florida is an exciting and magical experience that can create lasting memories. By considering the various expenses involved and implementing money-saving strategies, you can make your trip more budget-friendly without compromising on fun and enjoyment.
Accommodation options range from Disney-owned resorts to off-site hotels and vacation rentals, providing choices for every budget. Carefully selecting transportation methods, such as flying, driving, or utilizing Disney's Magical Express, can help manage costs. Park tickets and passes should be chosen wisely based on your needs and preferences, taking advantage of multi-day tickets or annual passes for greater value.
When it comes to dining, planning meals, considering dining plans, and exploring affordable options can help control expenses while savoring delicious Disney cuisine. Souvenirs and extras should be thoughtfully chosen, considering a budget and prioritizing meaningful items.
Implementing money-saving tips like traveling during off-peak seasons, bringing your own snacks, using Disney transportation, and taking advantage of free experiences and discounts can significantly reduce expenses. By being mindful of your budget and making deliberate choices, you can create a budget-friendly Disney World experience that is still filled with magic and wonder.
Remember, the most important part of your 7-day trip to Disney World is the memories you make and the experiences you share with loved ones. By planning ahead, being smart with your spending, and focusing on the magic, you can create a trip that is both unforgettable and affordable.
So, embark on your Disney adventure with excitement and savvy financial planning, and let the enchantment of Disney World captivate you during your 7-day visit.