The Ultimate 3-Day Denver Itinerary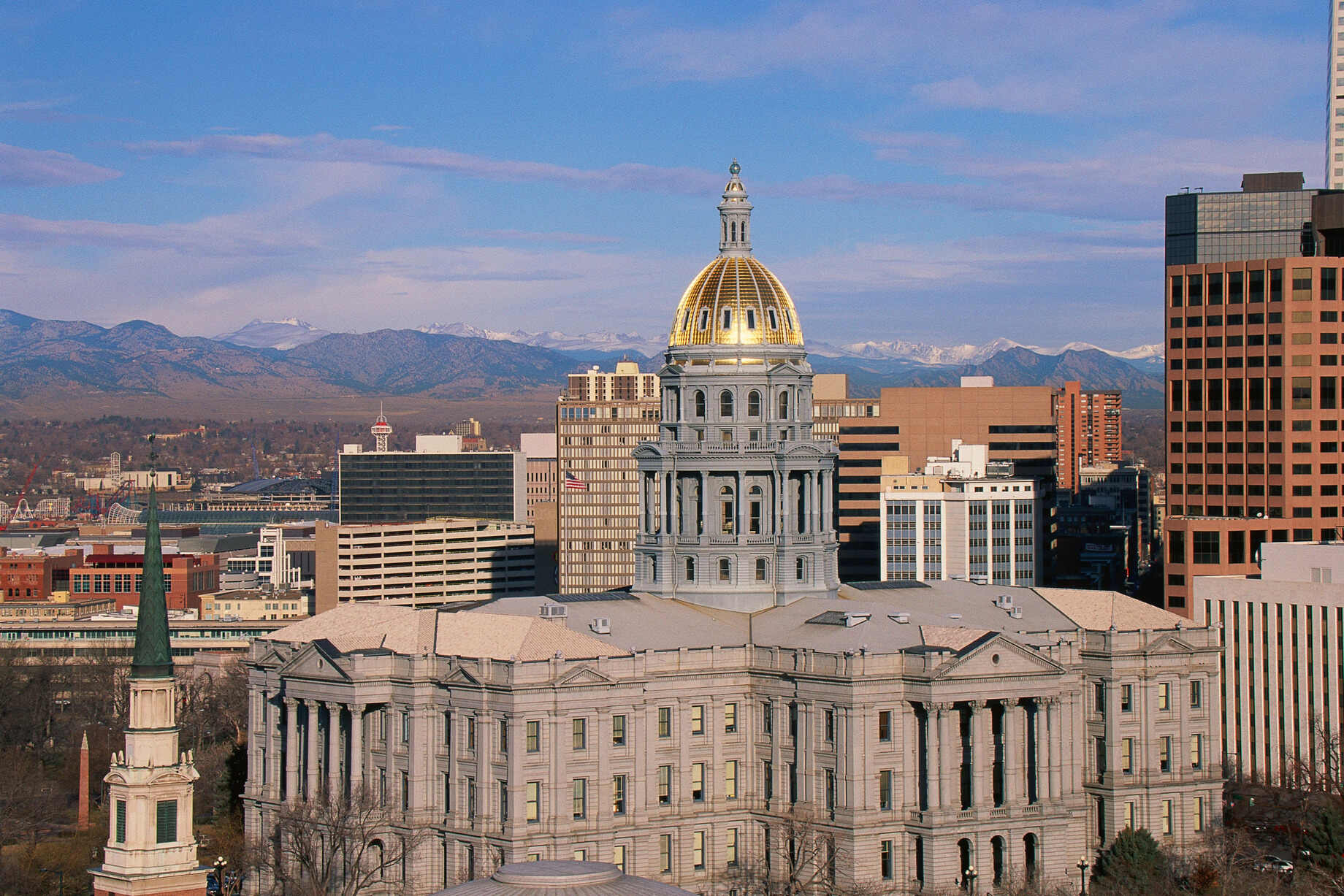 Day 1: Exploring Downtown Denver
When it comes to exploring the heart of Colorado's capital city, downtown Denver is the place to be. This vibrant and bustling area offers a wealth of attractions, from historical landmarks to modern entertainment venues. Here is a comprehensive itinerary to make the most of your first day in downtown Denver.
Morning:
Start your day by visiting the iconic Denver Union Station, a beautiful 1914 Beaux-Arts train station that has been transformed into a hub of activity. Grab a delicious breakfast at one of the various cafes and restaurants inside the station or enjoy a cup of coffee while marveling at the stunning architecture.
After breakfast, take a stroll down the 16th Street Mall, a pedestrian-only street lined with shops, restaurants, and entertainment options. Browse through unique boutiques, grab a souvenir, or simply enjoy the lively atmosphere.
Afternoon:
Explore the history and culture of Denver at the Denver Art Museum. This world-class museum boasts an impressive collection of art spanning various periods and genres. Marvel at the Native American art, discover contemporary masterpieces, and immerse yourself in the vibrant exhibitions.
Not far from the art museum is the State Capitol building. Take a guided tour and learn about the history of Colorado and its government. Don't forget to climb up to the Capitol's dome for breathtaking panoramic views of the city.
Evening:
As the sun begins to set, head to Larimer Square, one of Denver's oldest and most historic blocks. This charming area is filled with restaurants, bars, and boutiques in beautifully preserved Victorian buildings. Indulge in a delectable dinner at one of the many acclaimed restaurants and enjoy the lively atmosphere.
After dinner, catch a show at the Denver Performing Arts Complex. With multiple theaters showcasing a variety of performances, from Broadway shows to ballet and opera, there is always something exciting happening here.
End your first day in downtown Denver by strolling along the scenic Millennium Bridge, which offers stunning views of the city skyline. Enjoy the cool evening breeze and savor the beauty of Denver under the night sky.
Remember, this itinerary is simply a suggestion and can be customized to fit your preferences. Downtown Denver is full of hidden gems waiting to be discovered, so be sure to leave some room for spontaneous exploration.
Day 2: Discovering Denver's Cultural Highlights
Denver is a city rich in culture and art, offering a wide array of museums, galleries, and cultural attractions. On your second day in Denver, immerse yourself in the vibrant cultural scene with this itinerary of must-visit spots.
Morning:
Start your day with a visit to the Denver Museum of Nature & Science. Explore the fascinating exhibits that cover topics ranging from dinosaurs to space exploration. Don't miss the IMAX theater for an immersive cinematic experience.
Afterward, head to the nearby Denver Botanic Gardens, a sprawling oasis filled with stunning plant collections and beautiful outdoor spaces. Take a leisurely stroll through the gardens and appreciate the tranquility amidst the city.
Afternoon:
Lunchtime is the perfect opportunity to delve into Denver's culinary scene. Visit the historic Denver Central Market, a food hall that offers a variety of culinary delights. From artisanal sandwiches to gourmet ice cream, there's something to satisfy every palate.
Next, make your way to the Clyfford Still Museum to immerse yourself in the works of this influential Abstract Expressionist artist. The museum showcases Still's powerful paintings and provides insights into his artistic journey.
Evening:
As the sun begins to set, make your way to the vibrant RiNo Art District. This creative hub is home to numerous art galleries, studios, and street art murals. Explore the area on foot and admire the diverse range of artistic expressions.
For dinner, indulge in the flavors of Denver's culinary scene at one of the many award-winning restaurants in the neighborhood. From farm-to-table cuisine to international flavors, RiNo offers a wide range of dining options.
Wrap up your day by enjoying a performance at the historic Denver Center for the Performing Arts. Whether it's a play, musical, or dance performance, you're sure to be captivated by the talent showcased on stage.
With its rich cultural offerings, Denver is a city that celebrates creativity in all its forms. This itinerary will give you a taste of the city's artistic side, but don't hesitate to explore further and discover your own hidden cultural gems along the way.
Day 3: Outdoor Adventures in and around Denver
Denver is renowned for its proximity to the Rocky Mountains, providing endless opportunities for outdoor adventures. On your final day in Denver, immerse yourself in nature and experience the beauty of the great outdoors with this action-packed itinerary.
Morning:
Start your day with a trip to Red Rocks Park and Amphitheatre, located just outside of Denver. This iconic outdoor venue is nestled among stunning red rock formations and offers breathtaking views of the surrounding mountains. Take a hike along the trails that wind through the park and marvel at the natural beauty.
After exploring Red Rocks, drive up to Lookout Mountain to visit the historic landmark, Buffalo Bill's Grave and Museum. Learn about the fascinating life of showman Buffalo Bill Cody and enjoy panoramic views of the city and mountains from the lookout point.
Afternoon:
Head back into the heart of Denver and have a picnic lunch at Washington Park, a beautiful urban green space with lakes, gardens, and trails. Enjoy a leisurely stroll around the park or rent a paddleboat and explore the tranquil waters.
For a unique and thrilling adventure, make your way to Confluence Park, where the South Platte River meets Cherry Creek. Rent a kayak or stand-up paddleboard and navigate the river, taking in the cityscape and enjoying the gentle rapids.
Evening:
As the day winds down, venture to the nearby Rocky Mountain Arsenal National Wildlife Refuge. This expansive nature reserve is home to a diverse range of wildlife, including bison, deer, and various bird species. Take a guided wildlife drive or explore the trails on foot or by bike.
For a memorable dining experience, head to a rooftop restaurant in downtown Denver. Enjoy panoramic views of the city skyline and savor delicious cuisine as you reflect on your outdoor adventures.
End your day by exploring the vibrant nightlife scene in Denver. Whether it's checking out local breweries or enjoying live music at a bar, there are plenty of options to keep the evening entertaining before bidding farewell to the Mile High City.
Denver's proximity to scenic landscapes makes it a haven for outdoor enthusiasts. This itinerary captures just a glimpse of the outdoor adventures awaiting you in and around the city, so don't hesitate to explore further and create your own unforgettable outdoor experiences.