Weekend In Paso Robles: What To Do In Paso Robles With 3 Days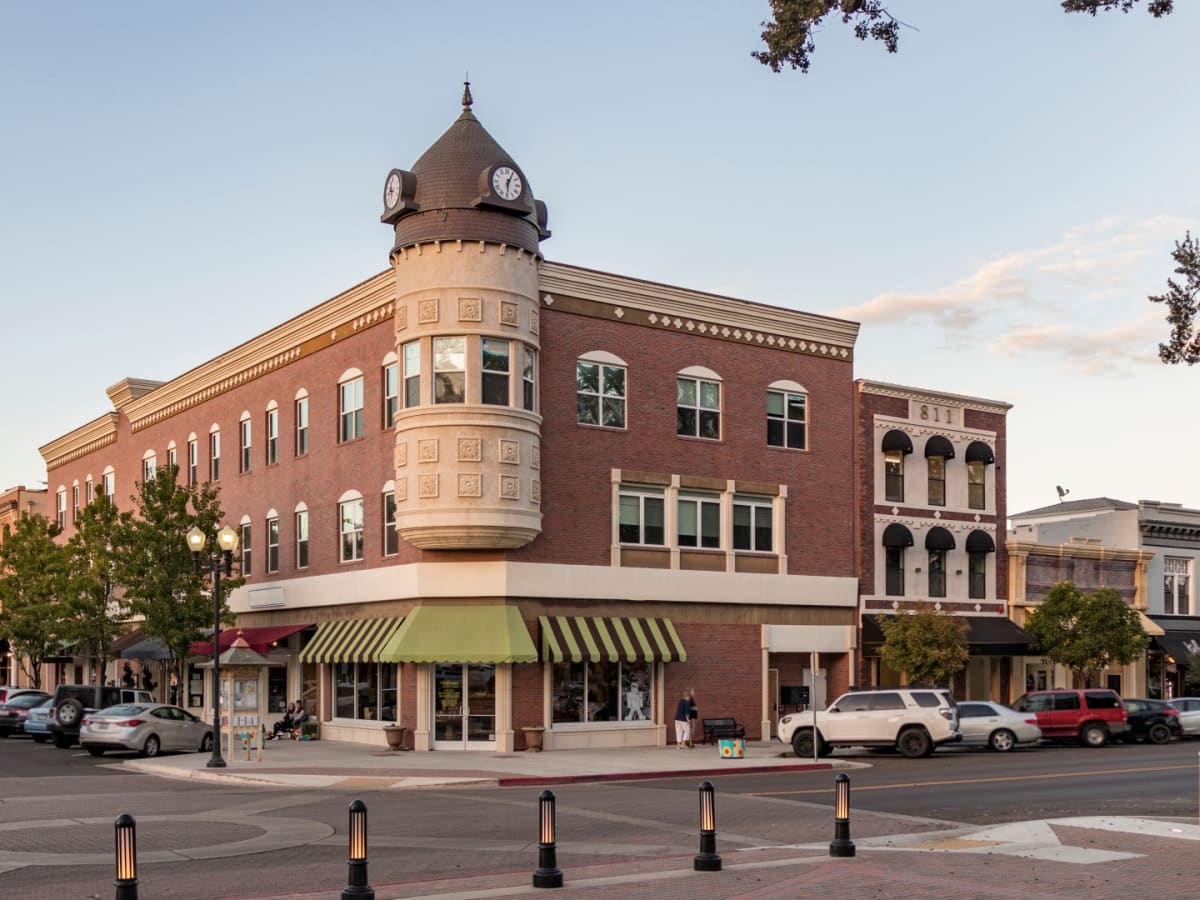 Introduction
Located on the central coast of California, Paso Robles is a charming city known for its picturesque landscapes, award-winning wineries, and vibrant culinary scene. Whether you're a wine enthusiast, outdoor adventurer, or food lover, Paso Robles offers something for everyone.
With its warm Mediterranean climate and rolling hills dotted with vineyards, Paso Robles has become a sought-after destination for wine lovers from around the world. The region boasts over 250 wineries, ranging from boutique family-owned vineyards to internationally renowned wine estates. Visitors can indulge in wine tastings, vineyard tours, and even participate in blending sessions to create their own custom wine.
However, Paso Robles is not just about wine. The city is also a haven for outdoor enthusiasts, with plenty of opportunities for hiking, biking, and horseback riding. The nearby coastal range offers numerous trails with breathtaking views, making it an ideal destination for nature lovers and adventure seekers.
Aside from its natural beauty and wine culture, Paso Robles has a thriving culinary scene. The city has a diverse range of restaurants, cafes, and food trucks, serving everything from farm-to-table cuisine to international flavors. For those looking to immerse themselves in the local culture, the downtown area is home to art galleries, boutique shops, and a vibrant music and theater scene.
Whether you're planning a romantic weekend getaway, a fun-filled trip with friends, or a family vacation, Paso Robles has something to offer. In this guide, we will take you through a 3-day itinerary of the best things to do in Paso Robles, ensuring you make the most of your time in this beautiful city.
Day 1: Exploring the Wineries
Your first day in Paso Robles should be dedicated to exploring the renowned wineries that the region is famous for. Start your day with a visit to one of the many wineries that offer tastings and tours. You can choose to join a guided tour or plan your own itinerary based on your preferences.
Begin your wine journey by visiting one of the iconic wineries such as Justin Vineyards and Winery or Tablas Creek Vineyard. These establishments offer not only delicious wines but also stunning views of the vineyards and the surrounding countryside. Take your time to appreciate the craftsmanship and dedication that goes into producing each bottle of wine.
As you journey from one winery to another, take advantage of the opportunity to talk with the winemakers and vineyard owners. Ask questions, learn about their winemaking process, and gain insights into the unique terroir of Paso Robles. This personal interaction adds depth to the experience and allows you to appreciate the wines on a whole new level.
While wine tastings are the highlight of any visit to Paso Robles, don't forget to indulge in the culinary offerings of the wineries. Many of them have onsite restaurants or offer food pairings to accompany the wine tastings. Treat your taste buds to delectable local cheeses, charcuterie, and other gourmet delights that perfectly complement the wines.
In the afternoon, take some time to relax and enjoy the ambiance of the wineries. Find a cozy spot with a beautiful view, sip on your favorite wine, and take in the peaceful surroundings. Some wineries even have picnic areas where you can enjoy a packed lunch while basking in the California sun.
End your day with a visit to one of the winery events or festivals that regularly take place in Paso Robles. From wine release parties to vineyard dinners, there are always exciting events happening in the area. These events provide a unique opportunity to mingle with fellow wine enthusiasts and further immerse yourself in the vibrant wine culture of Paso Robles.
Remember to drink responsibly and consider hiring a designated driver or taking advantage of transportation services offered by the wineries. This way, you can thoroughly enjoy your wine-filled adventure without worrying about getting behind the wheel.
With Day 1 dedicated to exploring the wineries, you will have a deeper appreciation for the winemaking process, a taste of the region's finest wines, and memories that will last a lifetime.
Day 2: Discovering the Outdoor Activities
On your second day in Paso Robles, it's time to embrace the natural beauty of the region and engage in some thrilling outdoor adventures. Whether you prefer hiking, cycling, or horseback riding, Paso Robles offers a variety of options to suit all levels of fitness and interests.
Start your day by exploring one of the many hiking trails that wind through the picturesque landscapes of Paso Robles. The Salinas River Trail is a popular choice, offering scenic views of the meandering river, oak-studded hills, and abundant wildlife. Alternatively, you can head to the nearby Lake Nacimiento or Lake San Antonio for a refreshing hike along their shores.
If you're a cycling enthusiast, Paso Robles has a multitude of bike-friendly roads and trails for you to explore. Rent a bike from one of the local rental shops and embark on a leisurely ride through the stunning countryside. The rolling hills and vineyard-lined roads make for an unforgettable cycling experience.
For a unique and unforgettable experience, consider taking a horseback riding tour through the vineyards and hills of Paso Robles. Several local outfitters offer guided rides that allow you to immerse yourself in the beauty of the region while enjoying the tranquility of riding on horseback.
After your active morning, it's time to refuel and satisfy your appetite with a well-deserved lunch. Paso Robles is known for its farm-to-table dining options, where you can indulge in fresh, locally sourced ingredients. Many of the restaurants in the area offer outdoor seating, allowing you to take in the beautiful surroundings as you savor your meal.
In the afternoon, visit one of the local farms or orchards for a hands-on experience. Depending on the season, you can pick your own fruits, sample fresh produce, or even participate in workshops on cheese-making or olive oil production.
If you're a golf enthusiast, don't miss the opportunity to play a round at one of the championship golf courses in the area. Paso Robles Golf Club and Hunter Ranch Golf Course offer scenic courses that combine challenging play with stunning views of the vineyards and rolling hills.
As the day comes to a close, consider attending an outdoor concert or performance. Paso Robles hosts a variety of music festivals and events throughout the year, offering a perfect end to your action-packed day. Alternatively, you can relax and unwind with a glass of local wine at one of the wineries that offer evening tastings.
Day 2 in Paso Robles will leave you with memories of outdoor exploration, breathtaking views, and a deeper connection with the natural wonders of the region.
Day 3: Indulging in the Local Cuisine and Culture
On the final day of your Paso Robles adventure, immerse yourself in the local cuisine and culture that the city is renowned for. From farm-to-table restaurants to art galleries and cultural events, Day 3 will introduce you to the vibrant and diverse offerings of Paso Robles.
Start your day with a leisurely breakfast at one of the local cafes or bakeries. Enjoy freshly brewed coffee, homemade pastries, and locally sourced ingredients that showcase the region's culinary excellence. Take your time and savor the flavors as you plan your itinerary for the rest of the day.
After breakfast, head to the downtown area to explore the art galleries and boutique shops. Paso Robles is known for its vibrant art scene, with numerous galleries showcasing the works of local and regional artists. From paintings and sculptures to photography and mixed media, you'll find a diverse range of artistic expressions to appreciate.
As you stroll through the streets, take note of the historic buildings that have been beautifully preserved. Paso Robles has a rich history, and many of these buildings tell stories of the city's past. Consider taking a guided tour to learn more about the architecture and landmarks that make Paso Robles unique.
Lunchtime is the perfect opportunity to indulge in the local cuisine that Paso Robles is famous for. Sample dishes that highlight the region's agricultural abundance, such as farm-fresh salads, locally raised meats, and artisan cheeses. Pair your meal with a glass of local wine or a craft beer for a complete culinary experience.
In the afternoon, explore the cultural side of Paso Robles by attending a live performance or visiting a museum. The Paso Robles Inn Ballroom regularly hosts live music events, from jazz and blues to classical and contemporary. Check the schedule to see if there are any performances during your visit.
For a deeper dive into the local culture, visit the Paso Robles Pioneer Museum. This museum showcases the history and heritage of the area, with exhibits that delve into the farming, ranching, and viticulture traditions that have shaped Paso Robles over the years.
End your day with a visit to one of the local wineries or tasting rooms that you may have missed on Day 1. Take the opportunity to expand your wine palate by trying different varietals and styles. Engage in conversations with the wine experts and learn more about the unique characteristics of Paso Robles wines.
As the sun sets on your last day in Paso Robles, reflect upon the experiences you've had, the flavors you've savored, and the memories you've made. Your journey through the local cuisine and culture of Paso Robles will leave you with a deeper appreciation for this captivating city.
Conclusion
Paso Robles, with its stunning landscapes, world-class wineries, and vibrant culinary scene, offers a truly unforgettable getaway in the heart of California's central coast. Whether you're a wine enthusiast, outdoor adventurer, or lover of culture and cuisine, Paso Robles has something to satisfy your every desire.
During your visit, take the time to explore the wineries that have put Paso Robles on the wine map. Indulge in tastings, embark on vineyard tours, and immerse yourself in the rich world of winemaking. Don't forget to savor the local cuisine, with its emphasis on fresh, locally sourced ingredients that showcase the region's agricultural abundance.
For outdoor lovers, Paso Robles offers a myriad of activities, from hiking and cycling through picturesque landscapes to horseback riding among the vineyards. The natural beauty of the area is breathtaking and provides an opportunity to connect with the surrounding environment.
Paso Robles is not just about wine and outdoor adventure; it also boasts a vibrant cultural scene. Explore the art galleries, visit the local museums, and attend live performances to experience the city's artistic side. Learn about the history and heritage of Paso Robles through its preserved buildings and landmarks.
As your time in Paso Robles comes to an end, reflect on the memories you've made, the flavors you've savored, and the connections you've formed. This captivating city leaves a lasting impression on all who visit, and you'll find yourself yearning to return to its rolling hills and warm hospitality.
Whether you're planning a weekend getaway or a longer vacation, Paso Robles promises to deliver an enriching and unforgettable experience. So pack your bags, prepare your palate, and set off on an adventure in the heart of California's wine country. Paso Robles awaits you with open arms.